Learning how to make homemade pasta noodles at home is much easier than you'd think. With 2 simple ingredients, a bit of kneading, and cutting is all that is needed!
Skip the store bought pasta and learn how to make homemade pasta noodles!
Easy, peasy!
You can skip straight to the recipe. However, in this post, I give very detailed step by step instructions.
And a whole lot of photos to help guide you with your first pasta making experience!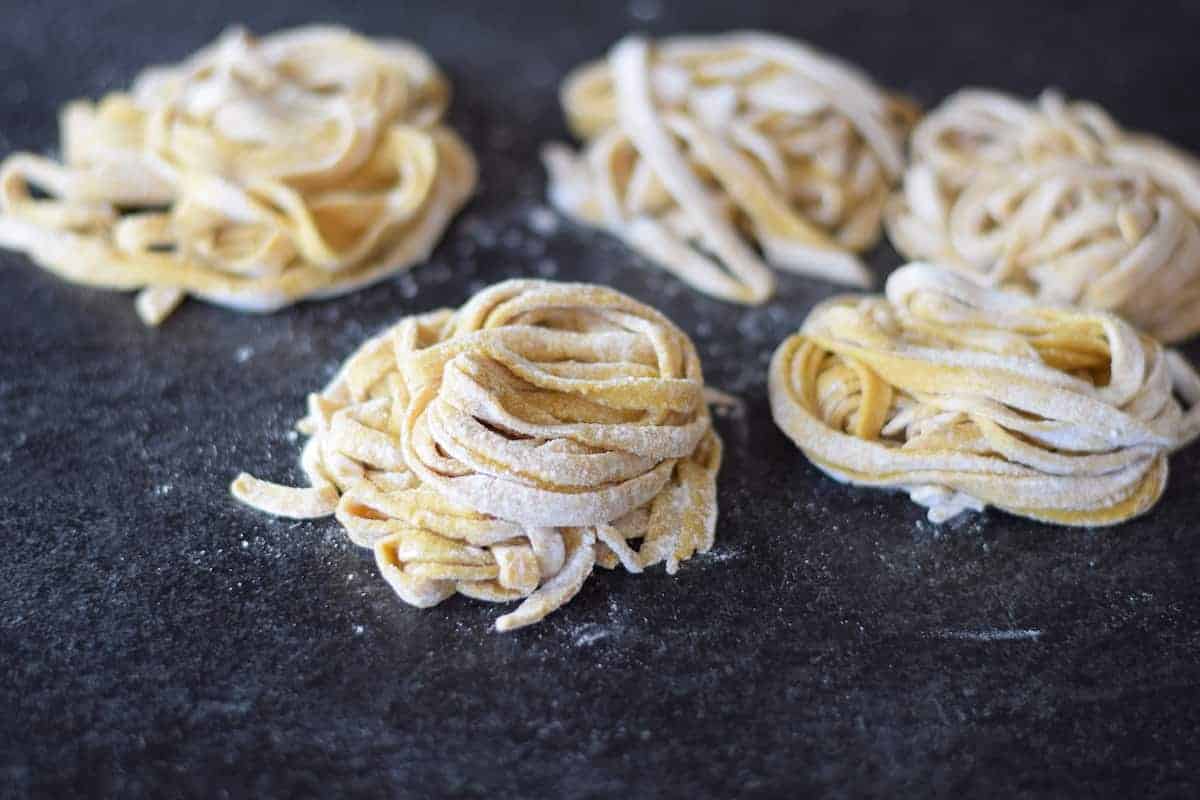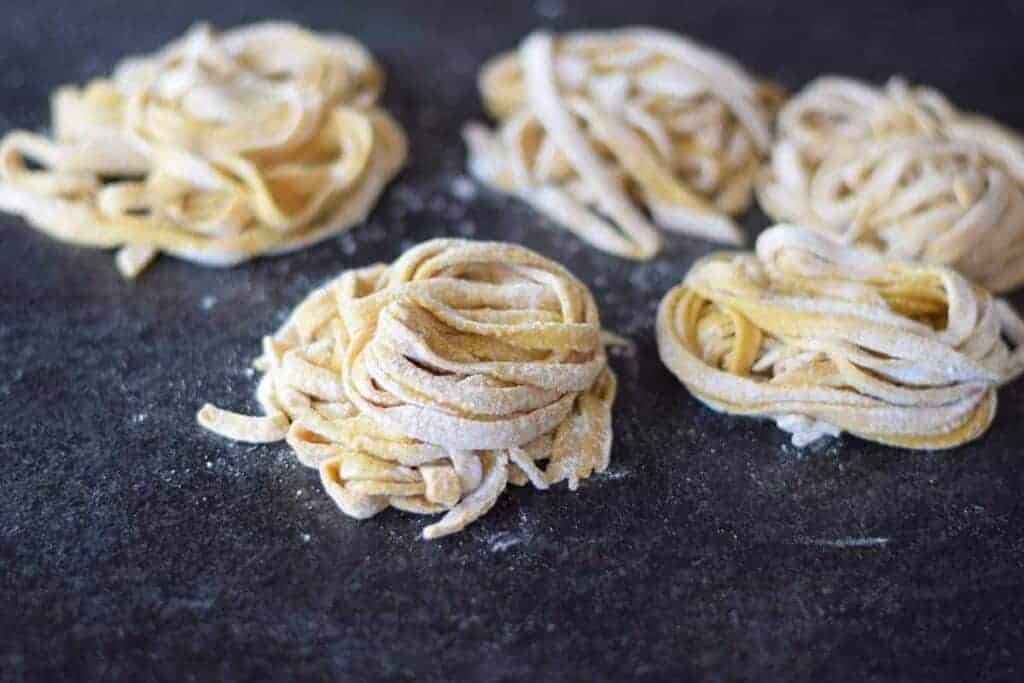 Making homemade pasta noodles isn't difficult!
Maybe the thought of making homemade pasta is a bit intimidating. But, trust me, it is much more simpler to make than you'd think! I'm going to share exactly how to make it… super simply.
I literally couldn't believe how easy this was to make when I first started. It only takes a couple of ingredients, is super fast to roll out and create. And it cooks incredibly fast!
And I don't know about you, but I believe that homemade food just tastes better. There's something ultra satisfying about creating a meal from scratch.
So, let's get started!
Gather the ingredients…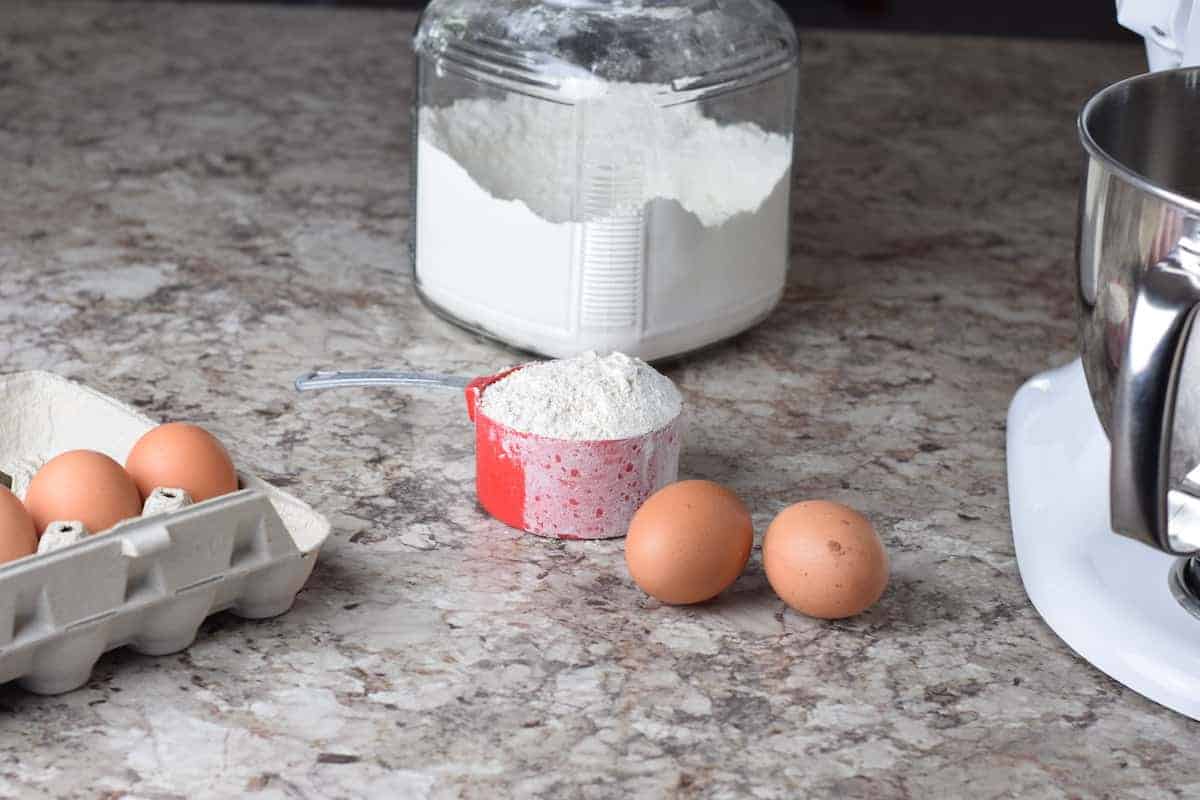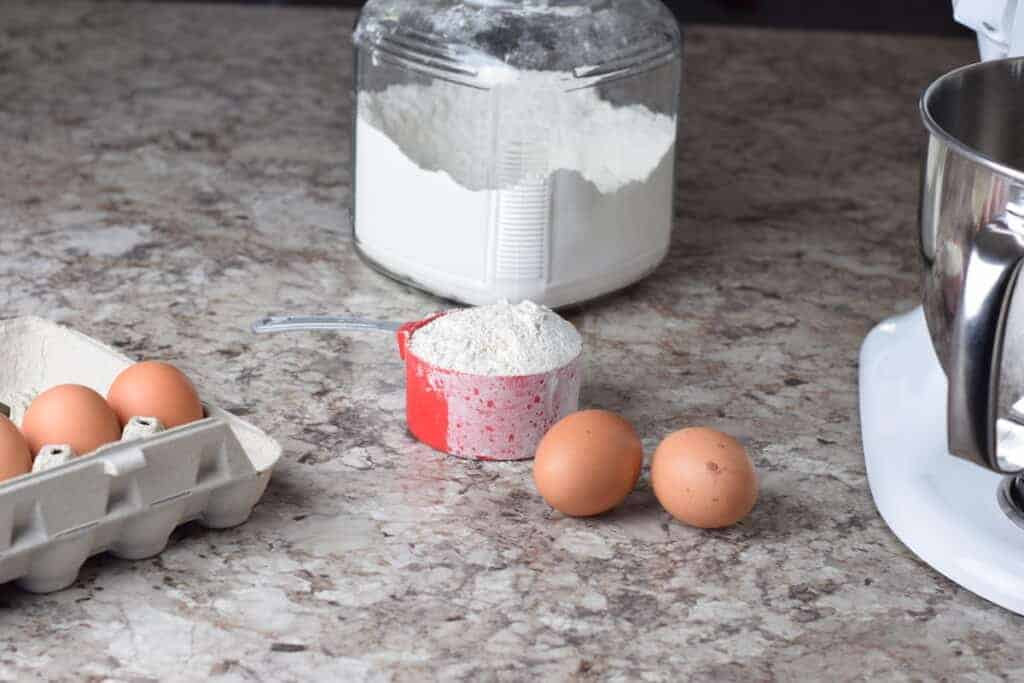 All that is needed for this recipe is all purpose flour, a small amount of water, and farm fresh eggs. I used a organic white wheat that is purchased in bulk from Azure Standard.
This is such a great recipe to make to use pantry staple ingredients!
Steps to make this recipe
Are you ready to see just how easy this is to make?
First step. Measure out the flour and create a little well in the center. Then you'll add the eggs to the middle of this well.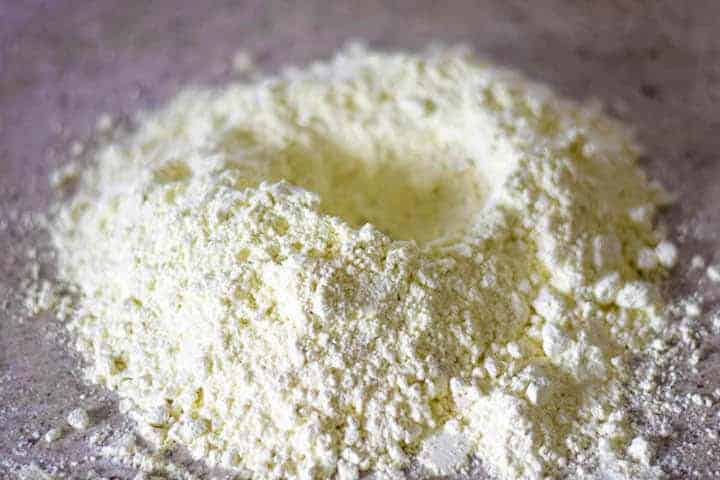 Using your fingers, slowly work the eggs, water, and flour together. Knead until you make the dough into a nice little ball.
Or you can easily make a pasta dough with a stand mixer using the dough hook. Just be sure that it is kneaded well, but not over done.
I have used both options, and they both come out perfectly!
If it's too moist add a couple of pinches of flour, but not too much. Too dry? Add a splash of water.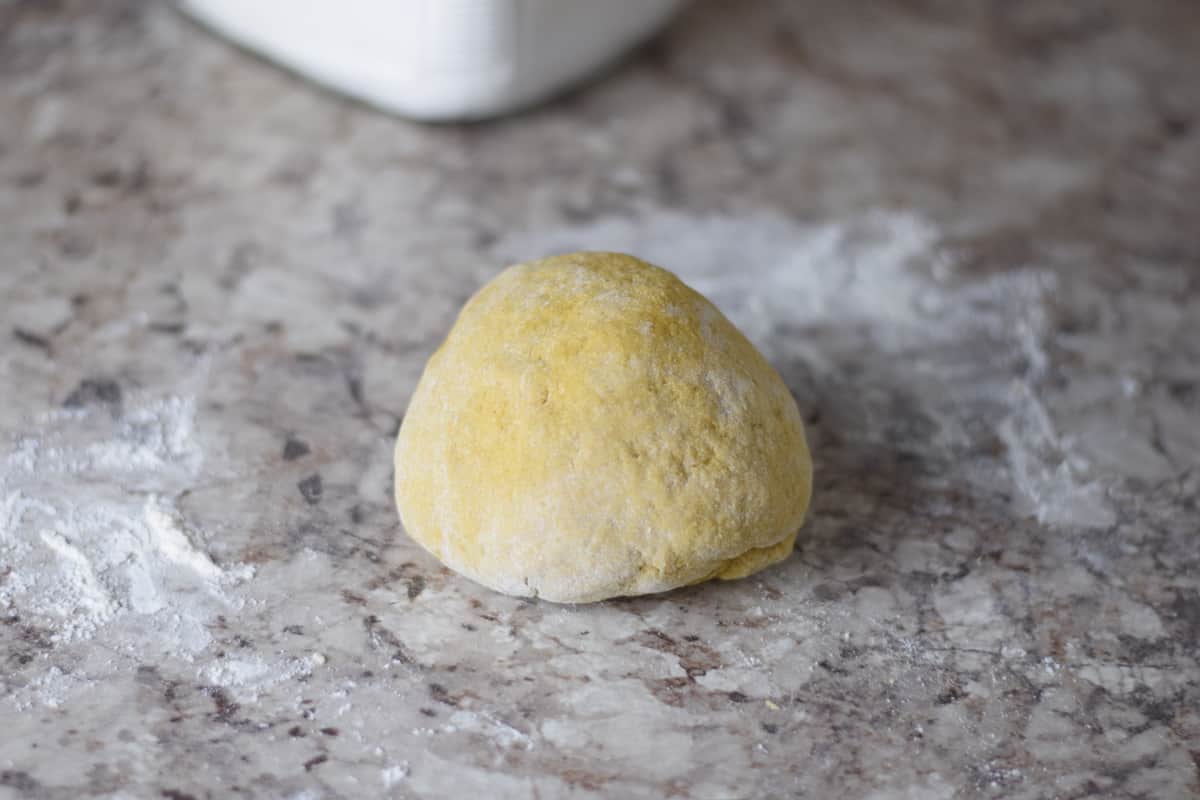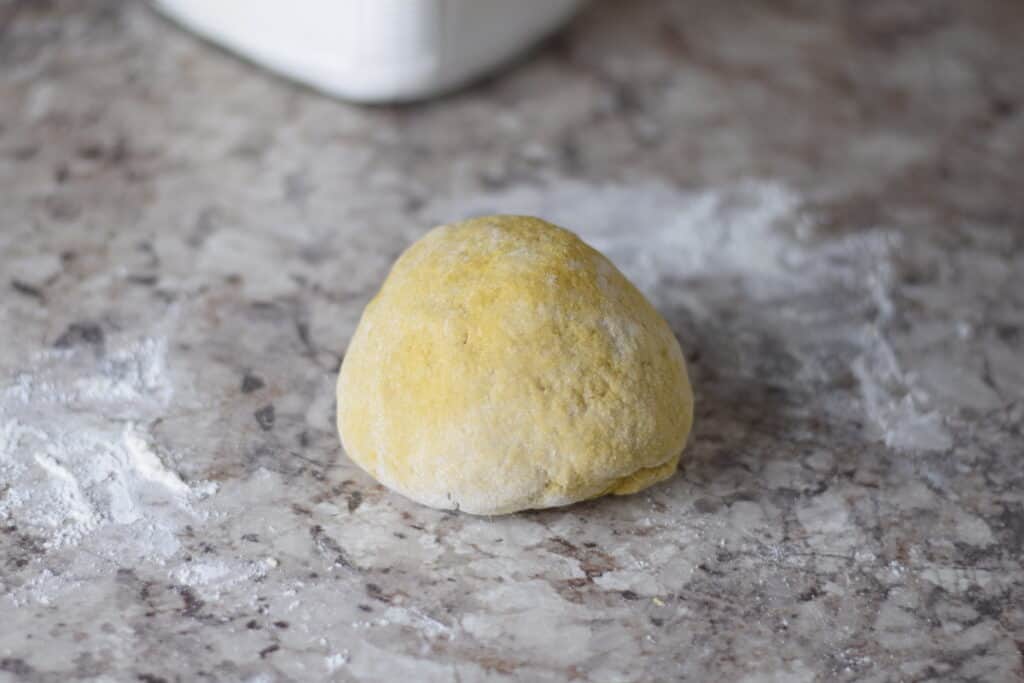 The pasta dough will be a little sticky at first, but becomes only slightly tacky after working it a little. But the more you work it, the dough will become smooth.
It's important to knead it well.
From here, I like to cut my dough into four even pieces. This helps to roll it out before I use my pasta machine.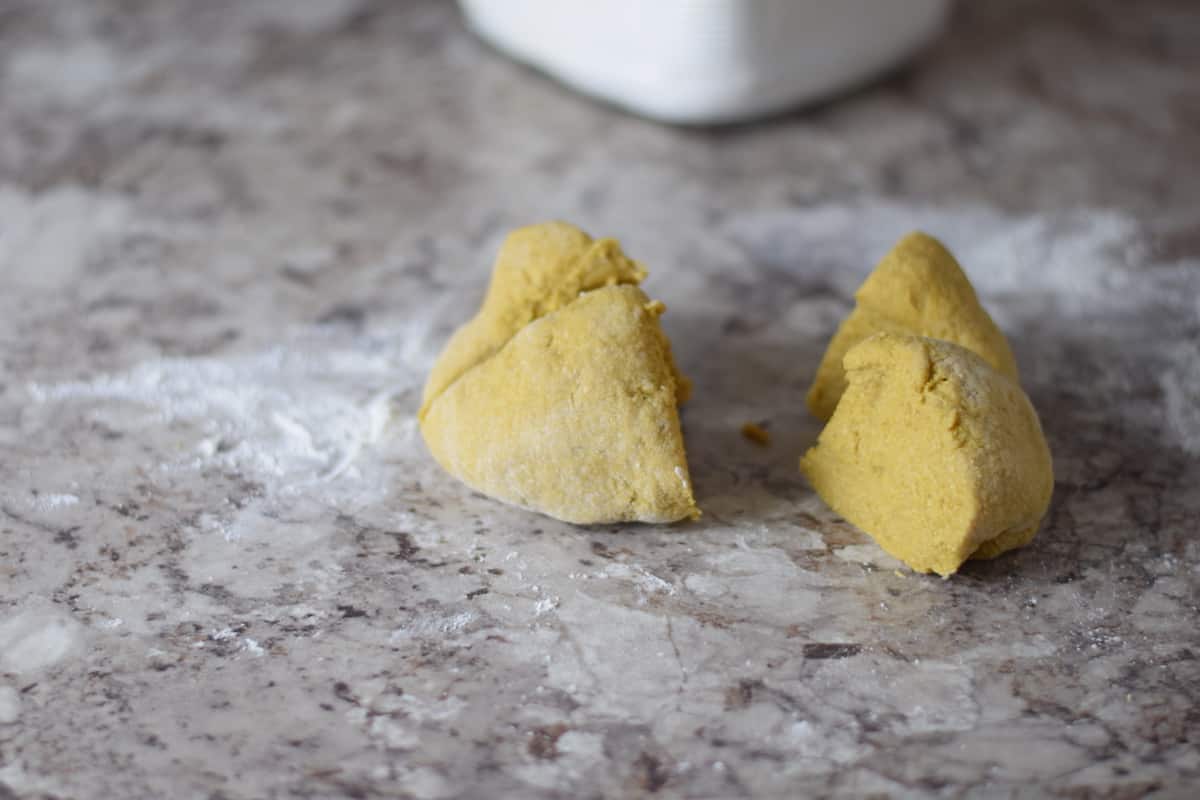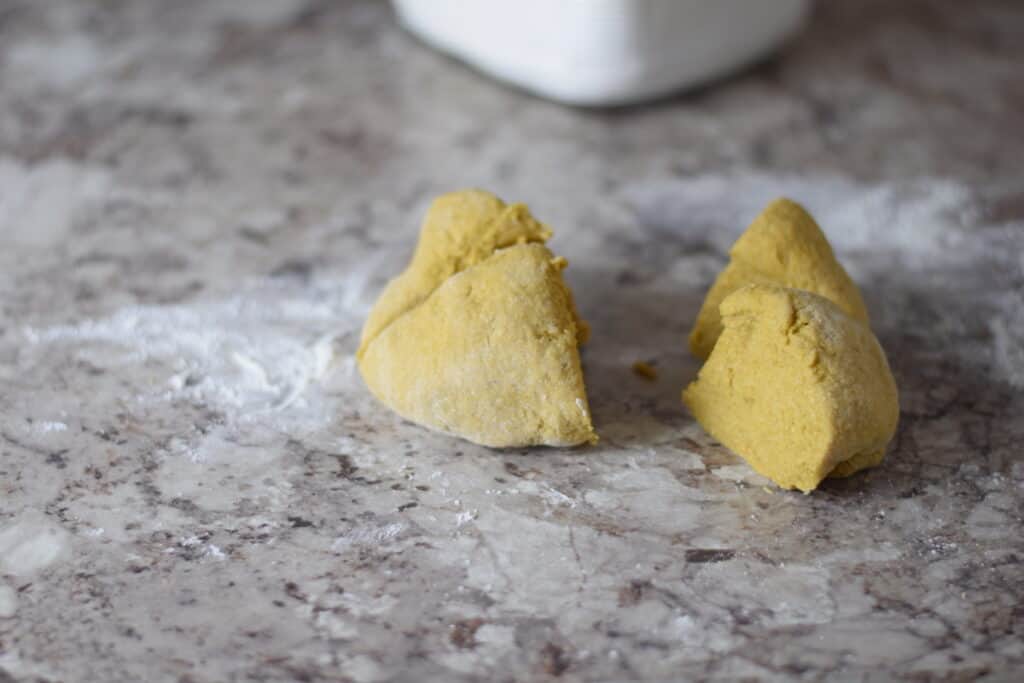 Roll out the pasta dough just a bit using a wooden rolling pin to help it fit into the pasta roller a bit more evenly.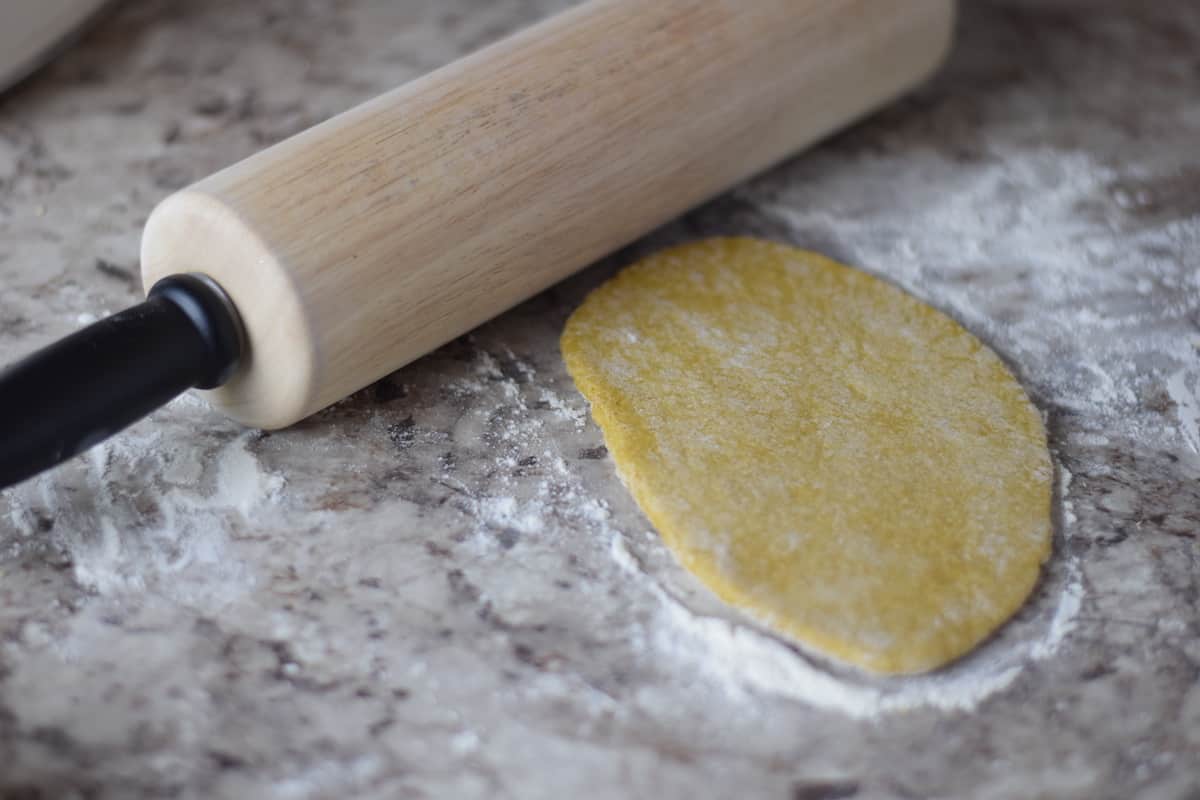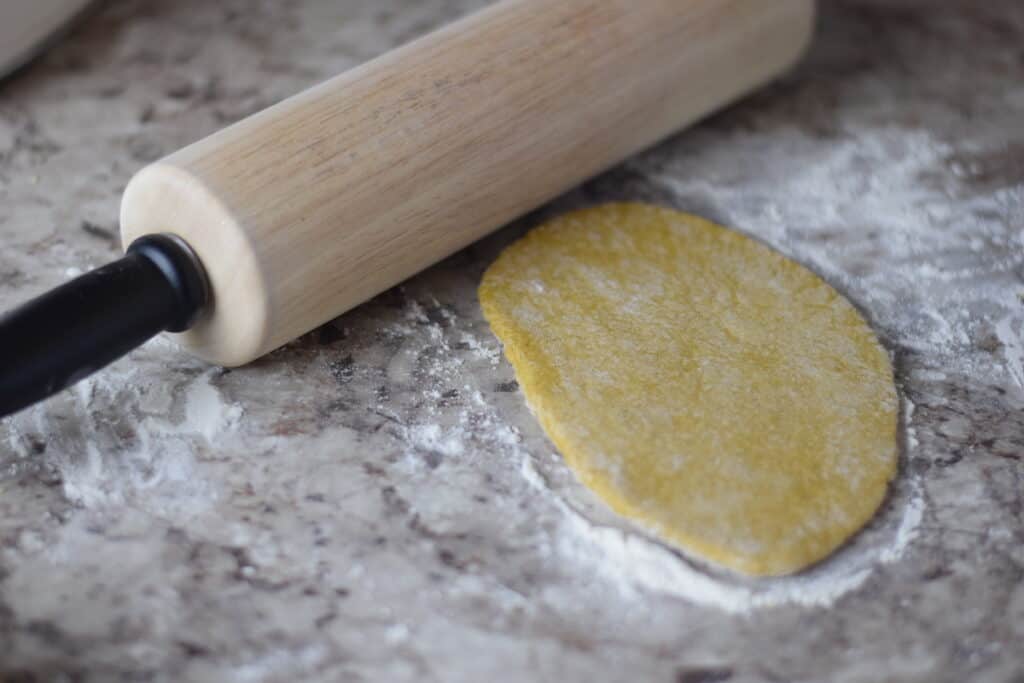 If you don't have a pasta machine, you can still make your own pasta noodles at home! Just roll them out with a rolling pin to the desired consistency, and cut them into preferred pasta shapes.
You can even use a pizza cutter to cut the noodles!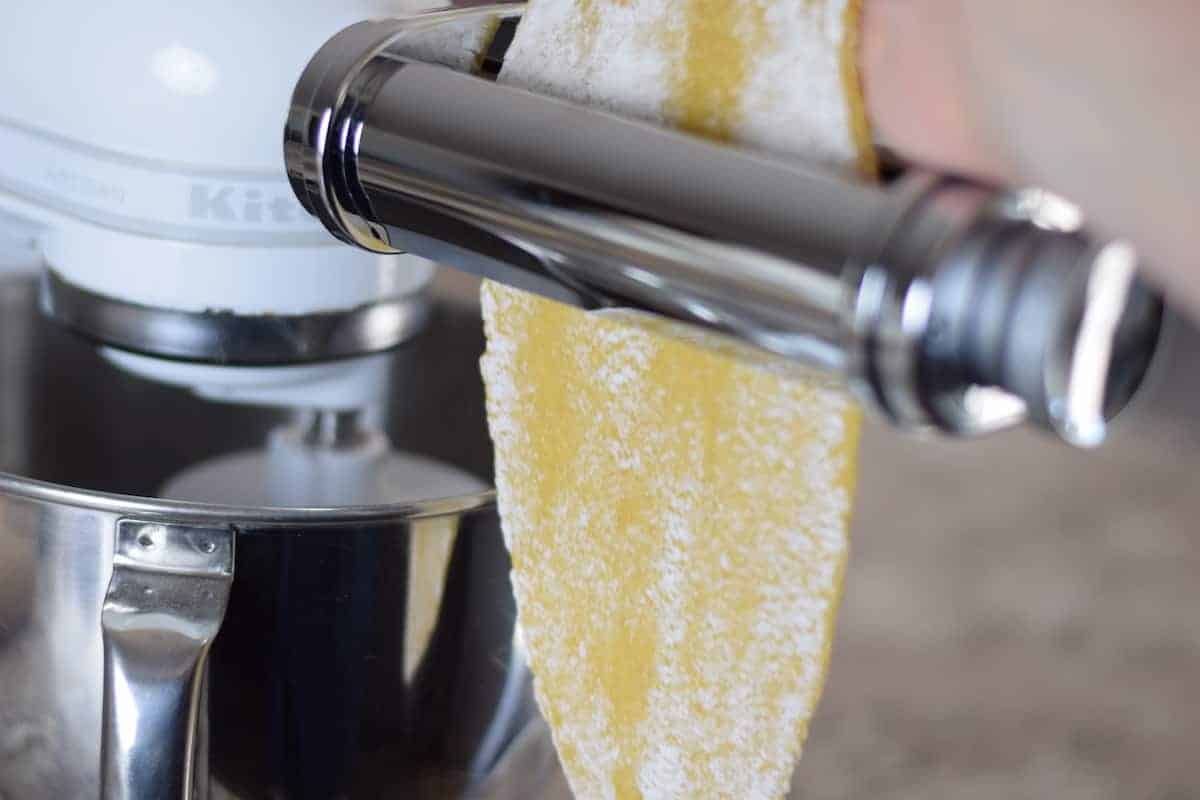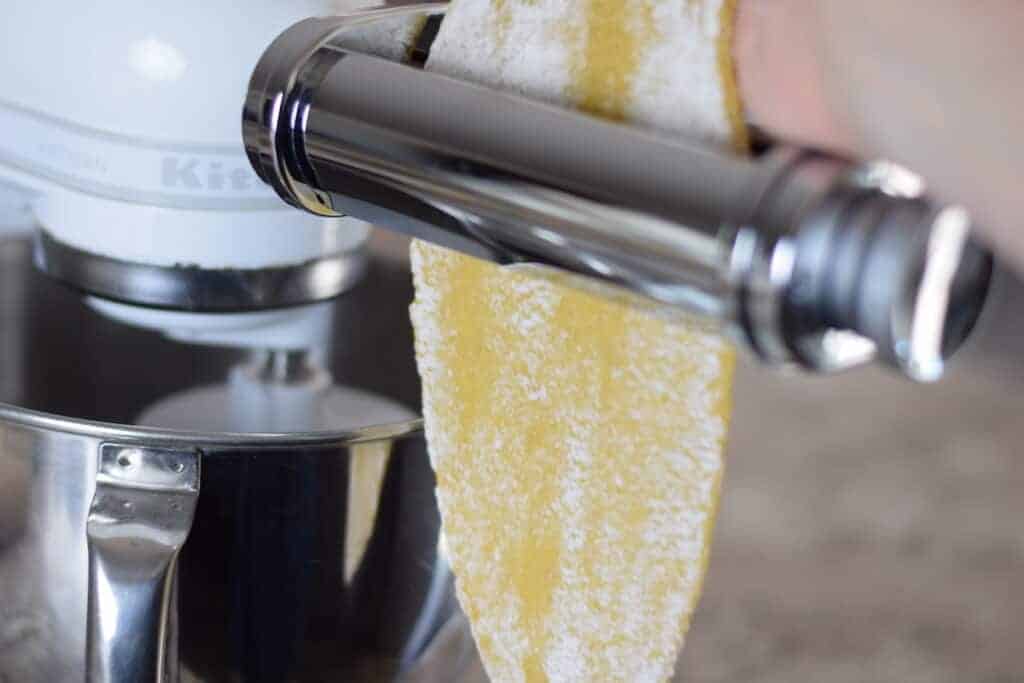 Use a dusting of flour in between each rolled out pasta piece to prevent them from sticking together.
Roll the pasta dough through the machine. Fold the dough in half and roll it out again through the machine.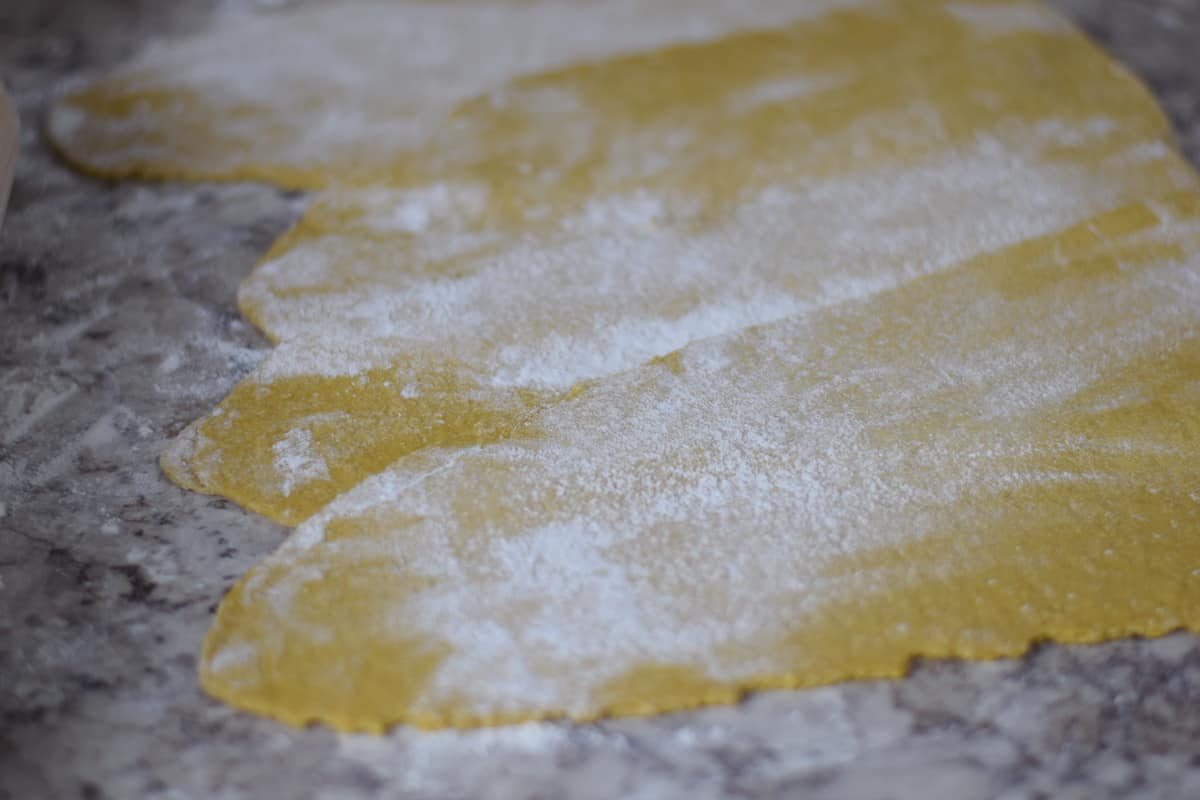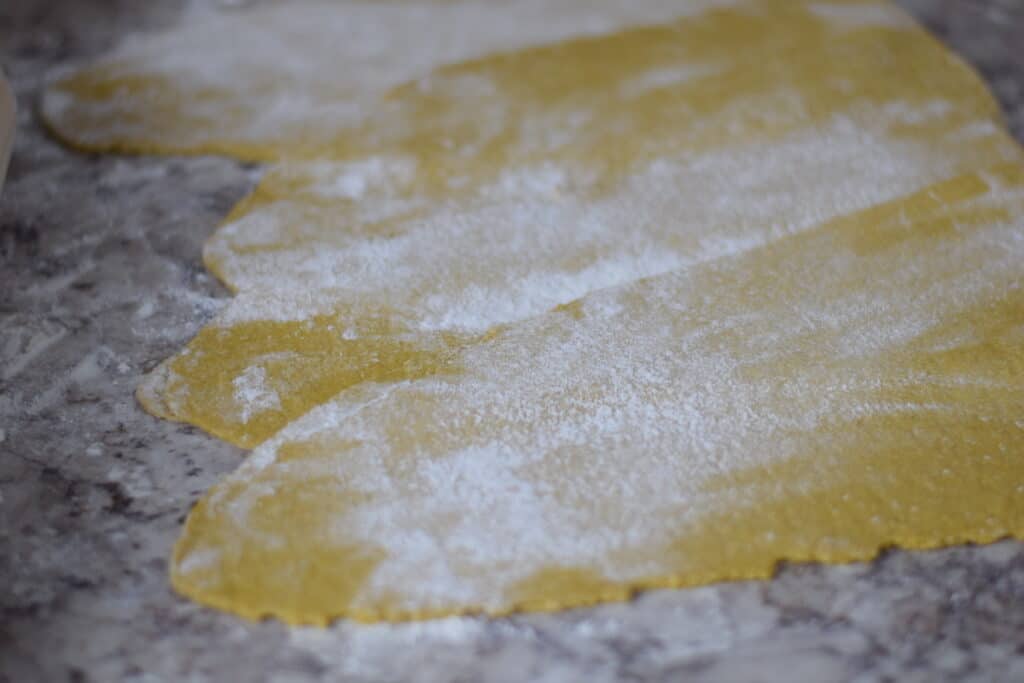 Place the rolled out dough on the counter and dust with a small amount of flour to prevent sticking.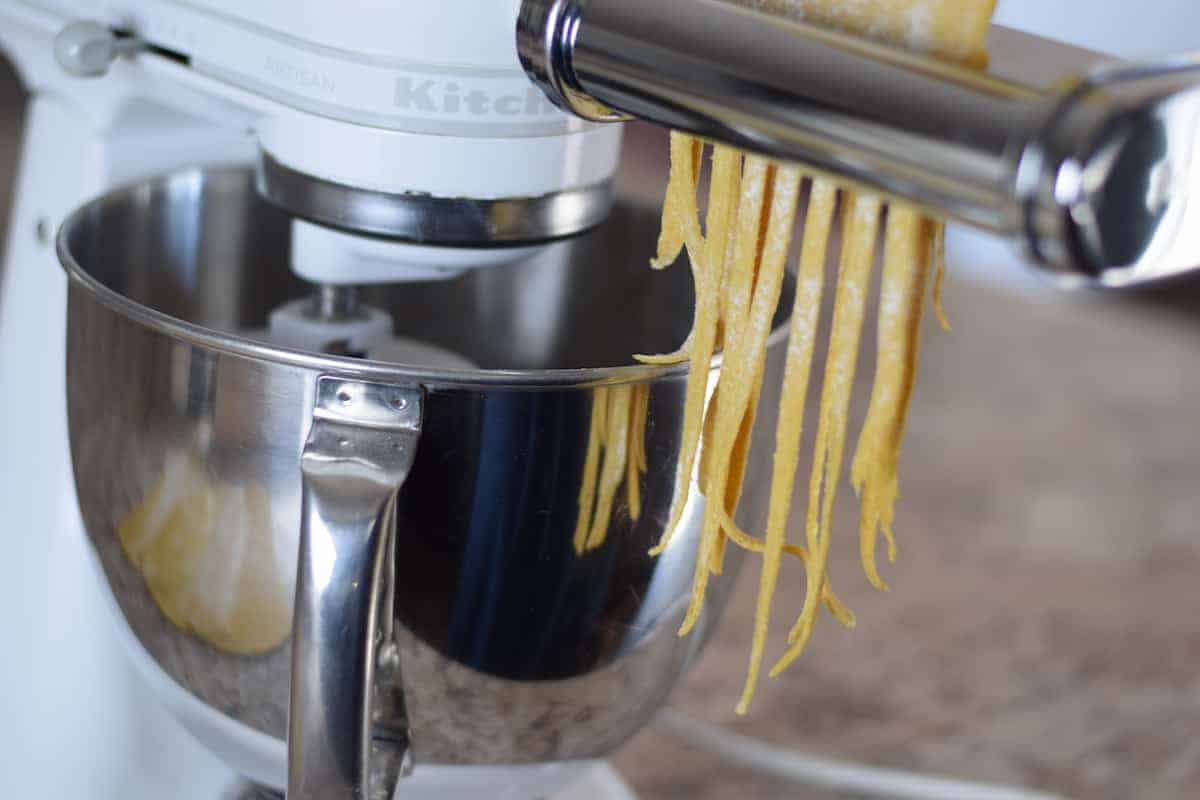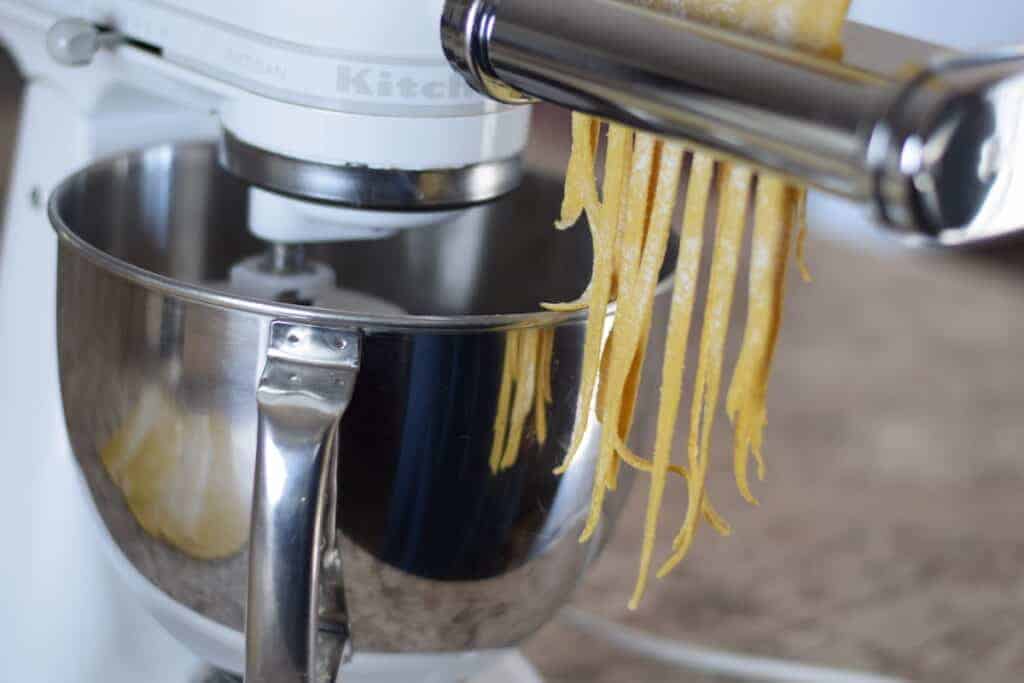 Tip: use small dustings of flour to keep the pasta from sticking together when rolling out the shapes. Just a little is needed.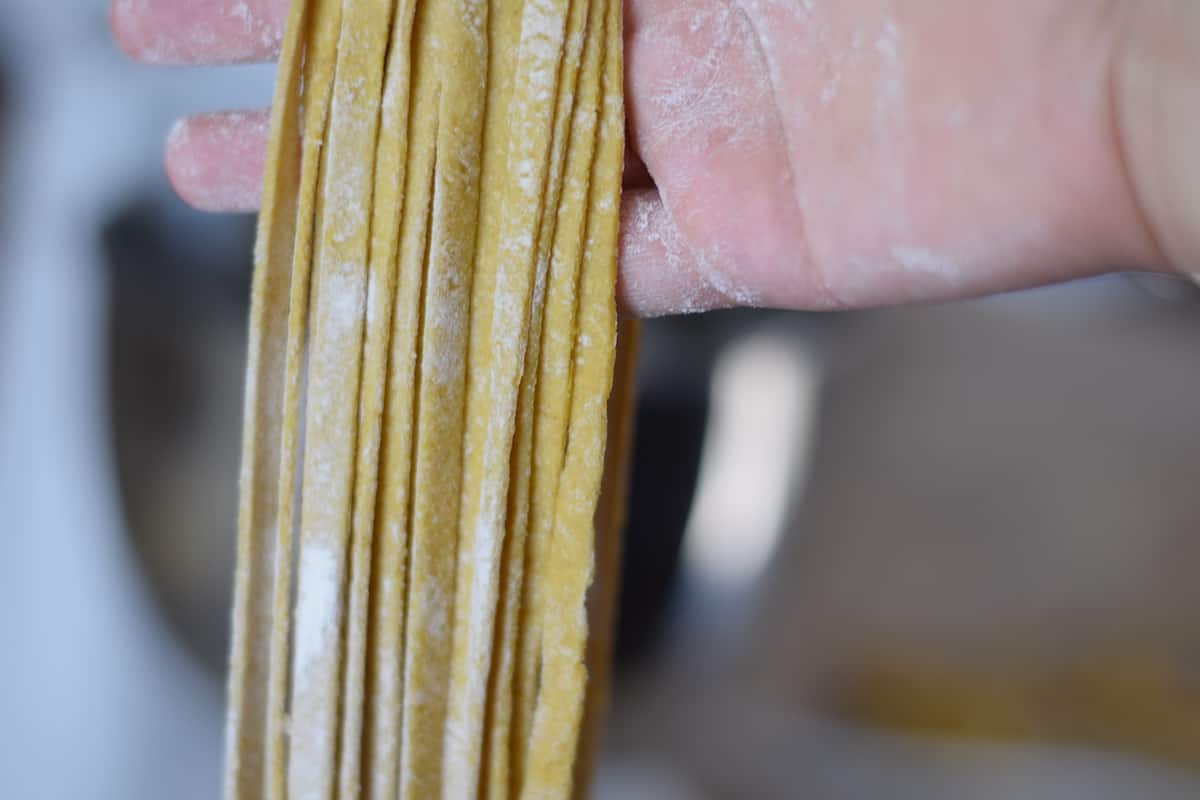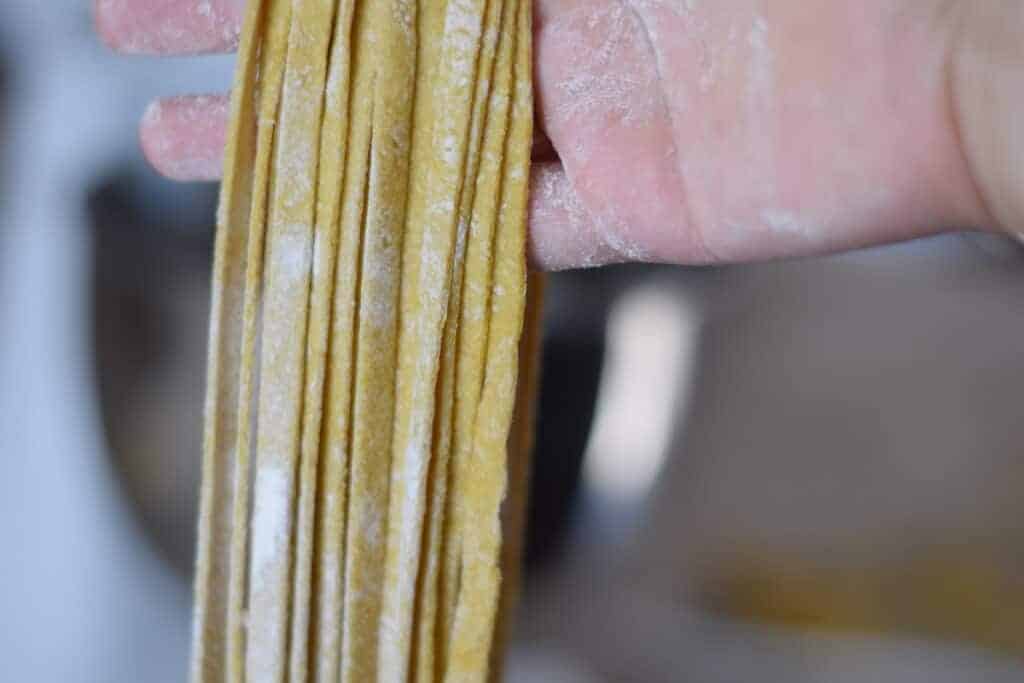 Cooking homemade pasta is really easy and super fast, too! You'll want a big ole pot of water boiling on the stove.
Don't forget to salt your water…you want it salty like the sea!
Drop your pasta in and allow to boil for about 1-3 minutes or so. It doesn't take very long at all. Give it a taste test before draining the water.
Now serve with your sauce of choice! This is my most favorite and easy creamy pomodoro sauce recipe. It pairs perfectly with any pasta, especially homemade!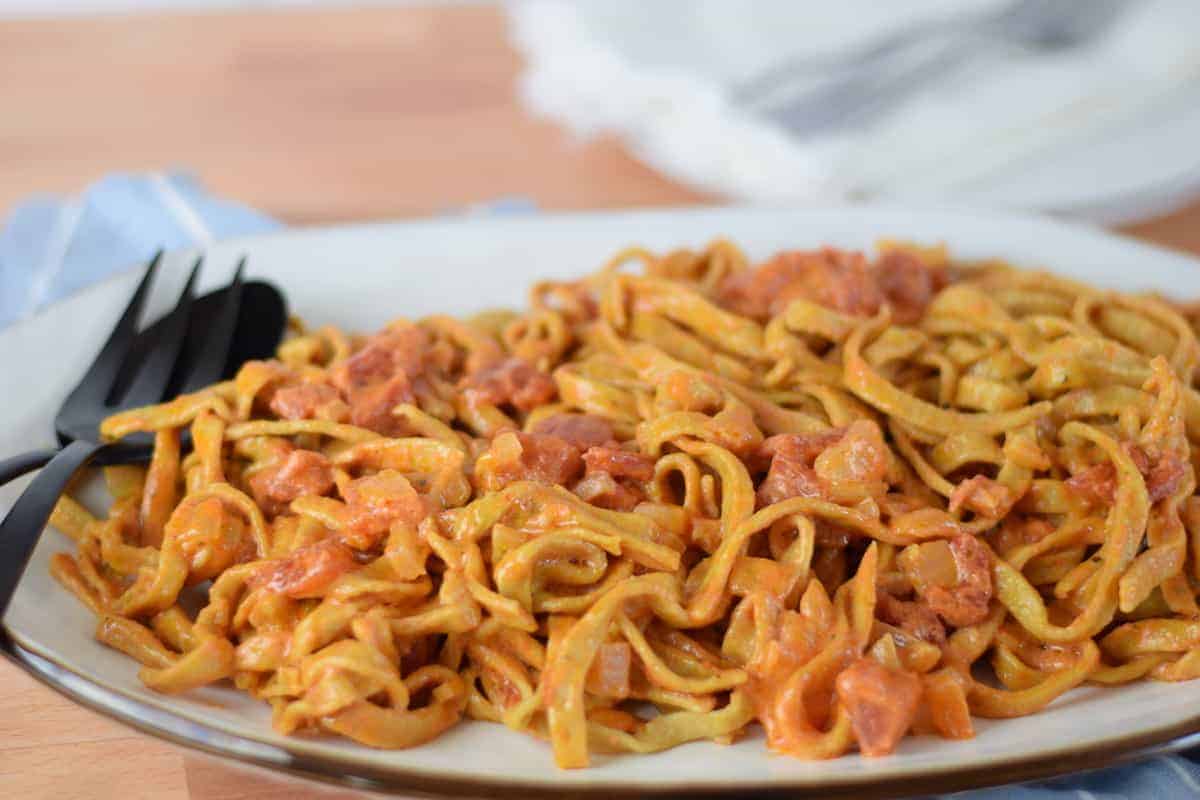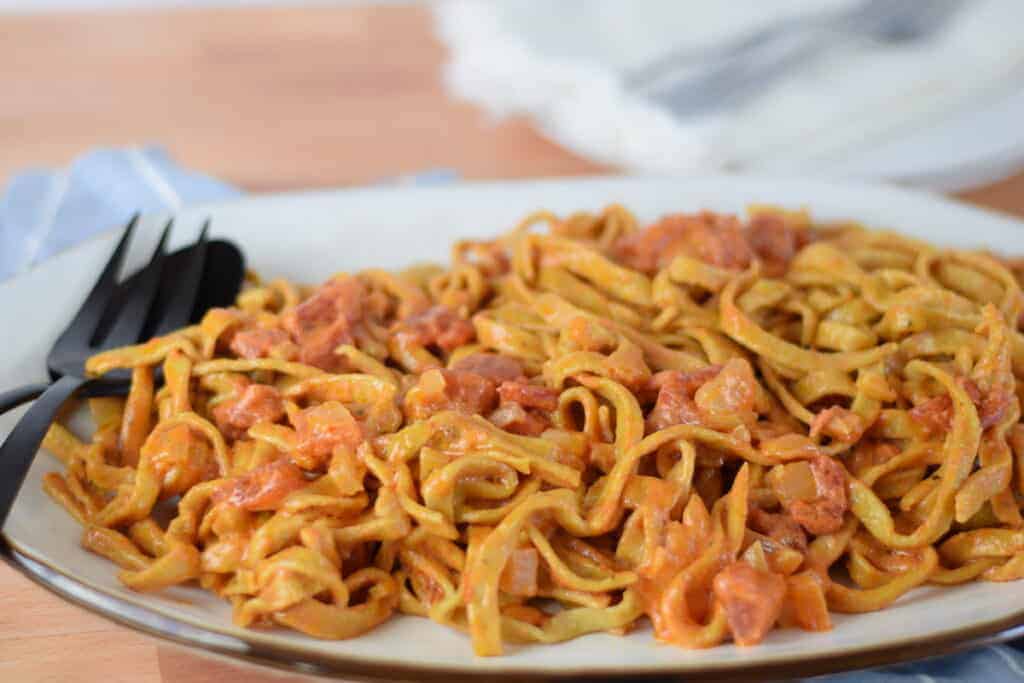 A simple recipe that is perfect for teaching little ones how to make their own homemade pasta noodles. And they'll totally love the experience!
I mean, who doesn't love to make a mess with flour while "helping" mama cook?
More farm fresh recipes: