But rural life has us way too far away from civilization and those daily lattés can put quite a damper on the pocketbook. Which doesn't really fit in with the simple, frugal lifestyle I'm working towards! These recipes taste decadent, but are right on par for the simple and frugal life!
I'm a regular coffee addict, because mom life. Add in all of the homestead responsibilities and I'm a work at home/homeschool teaching mama too. I pretty much need this habit in my life.
Plus, it just tastes good.
Disclosure: Boots & Hooves Homestead may earn a commission for purchases made after clicking links on this page. View our disclosure policy for details.
To make a basic café latté is pretty simple and doesn't require a ton of extra equipment. I mean, an espresso machine would be awesome, but I'm trying to keep things simple in our life.
The only tool you'll need is a stick blender or regular blender. Use what you've got!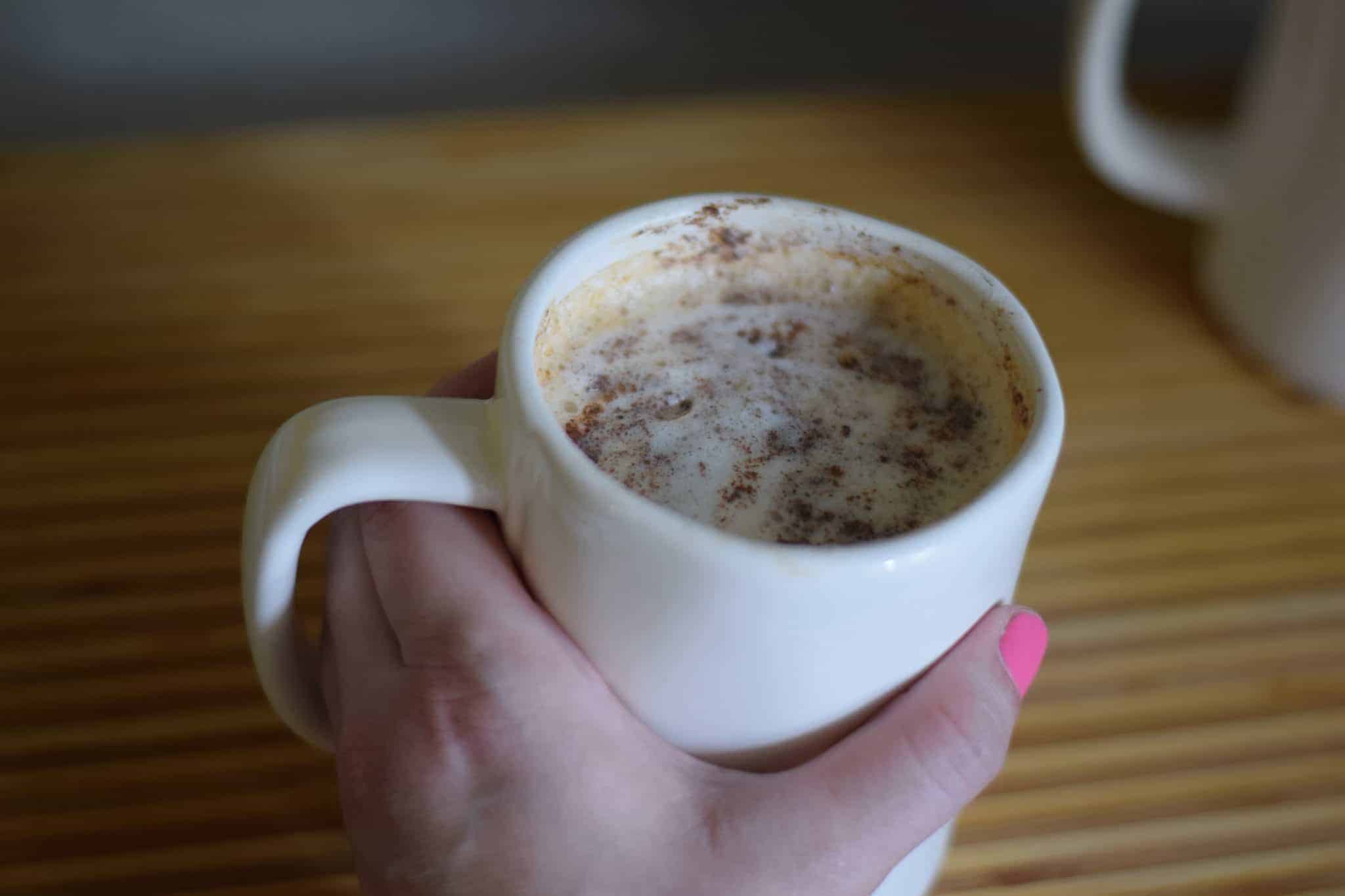 Homemade Café Latté
Let's start off with a very basic latte recipe. All it requires is for you to brew some extra strong coffee and heat up some milk. This will also be the base of all of the other latté recipes in this post.
Ingredients:
1 cup of strong brewed coffee
1 cup of milk
Instructions:
Brew one cup of strong coffee per each latté that you'll be making.
On the stove top, heat up one cup of milk per each latté that you'll be making. You want to heat it up slowly, but not allowing the milk to boil or scald.
Next, very carefully using your stick blender, froth the milk. The more air you allow into the mixture, the bigger the froth. It's totally a preference thing here. If you don't have a stick blender, very carefully pour the heated milk into a regular blender and blend until frothy.
Add the brewed coffee to a coffee cup and slowly stir in the frothed milk.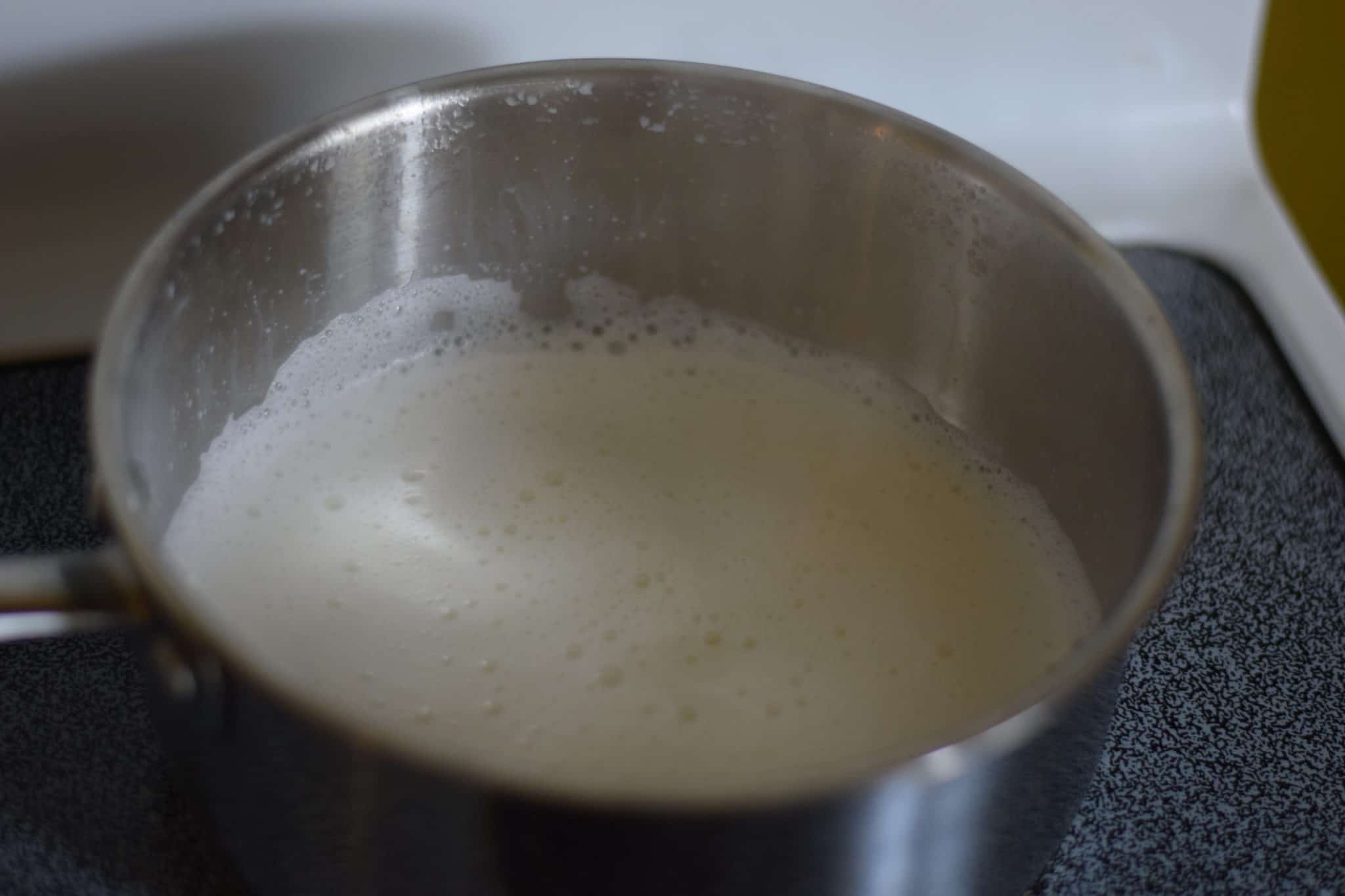 Honey Latté
Follow the above instructions for the café latté recipe, except stir in 1 tablespoon of real honey in with the coffee. Slowly add in the frothed milk and sprinkle a little bit of cinnamon to the top of the latté. Cinnamon makes all the difference to this latté!
Pumpkin Spice Latté
Following the café latté recipe. Stir in 1 tablespoon of canned pure pumpkin , 1/2 teaspoon of pumpkin pie spice and 1/2 to 1 tablespoon of real honey (depending on how sweet you want it) to the brewed coffee. Slowly add in the frothed milk. Add whipped cream and a dash of pumpkin pie spice.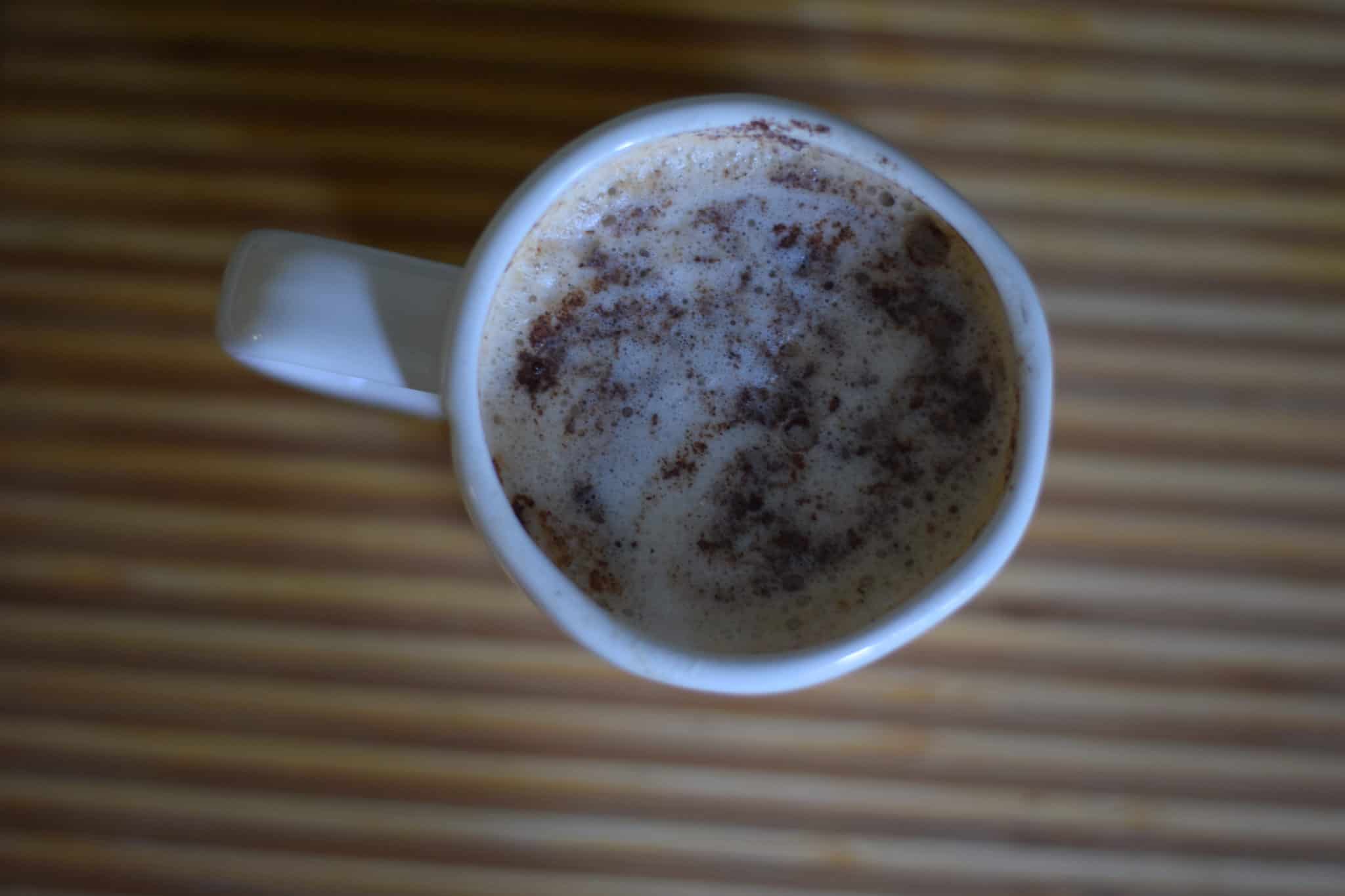 Mocha Latté
For this variation, you will mix in a packet of hot cocoa to the coffee and then add in the frothed milk. Add whipped cream to the top. For a peppermint mocha variation, add in a couple of drops of peppermint extract to the coffee mixture.
Right now, mama is taking an afternoon time out and enjoying a homemade café latté. I'm ignoring the mess of the kitchen and the laundry that needs to be folded. The children are happily playing in the yard and I'm dreaming of fall. Don't worry, I'll tackle all of my responsibilities again once I recharge! But for now, I'm savoring this moment.
Enjoy, my friends.
More Fresh Recipes: