How do you get started with canning and preserving when you're a complete beginner? How do you ensure that you're following proper safety techniques when canning so you don't create make your family sick?
What about food preservation recipes? I'm sharing a few amazing recipes to help get you inspired to preserve your garden bounty.
Plus, I'm sharing a couple of really great tools and resources that are perfect for beginners and anyone experienced with food preservation.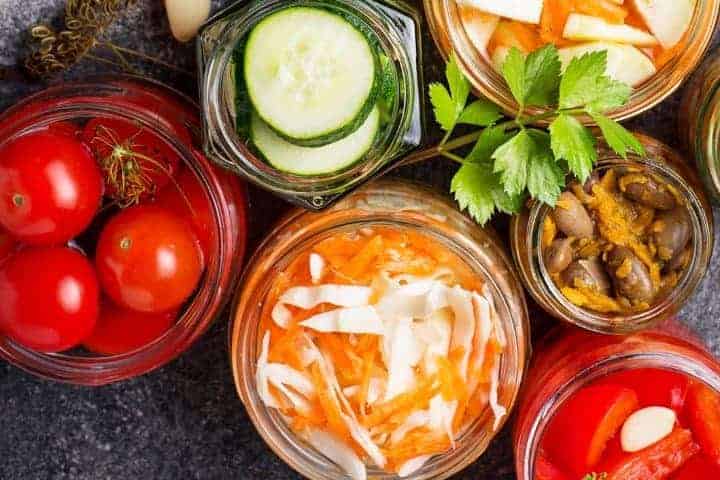 It has been many years since I've been able to spend time with food preservation in my kitchen. I've either been super pregnant, raising littles, moving homesteads, or dealing with the challenges of life.
I've decided to let go of some things in order not to get overwhelmed.
Now, that I'm ready to dive back into the food preservation game, I turned to some of my blogger pals for inspiration. And let me tell you, these ladies have their food preservation game dialed in.
Canning and Preserving Food for Beginners
If you are a complete beginner or even experienced with food preservation, I highly recommend picking up a copy of The Farmgirl's Guide to Preserving the Harvest.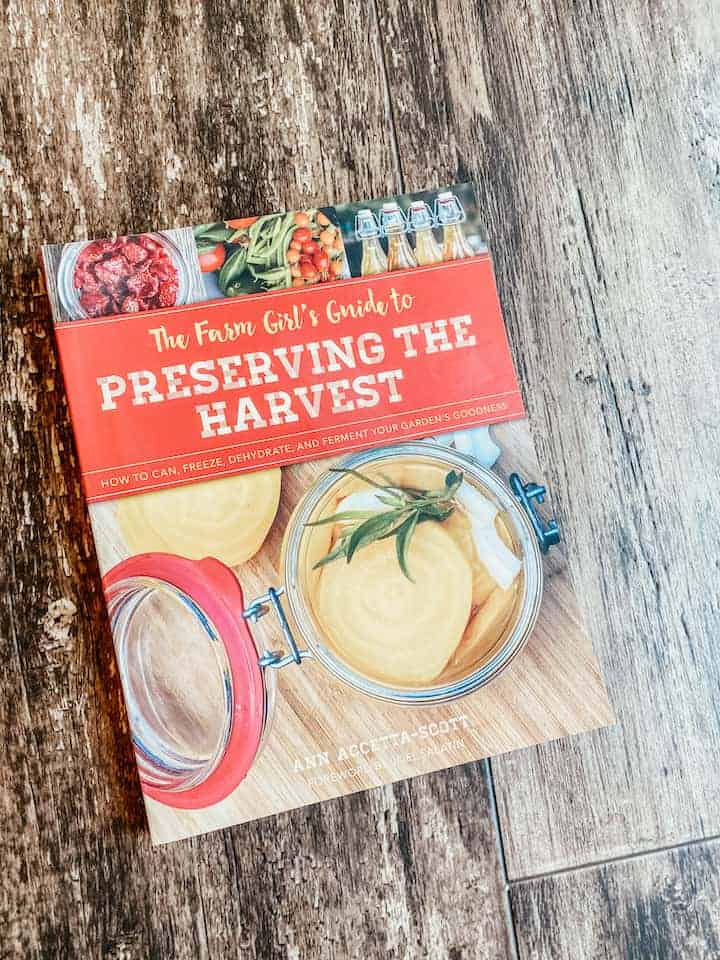 This is one of the most comprehensive guide to food preservation. It covers canning, freezing, dehydrating, and fermenting processes. And it is filled with many yummy recipes throughout!
What I love the most about this book is that is written by a fellow homesteader. You'll get the advice on how to preserve the harvest that you've worked hard to cultivate.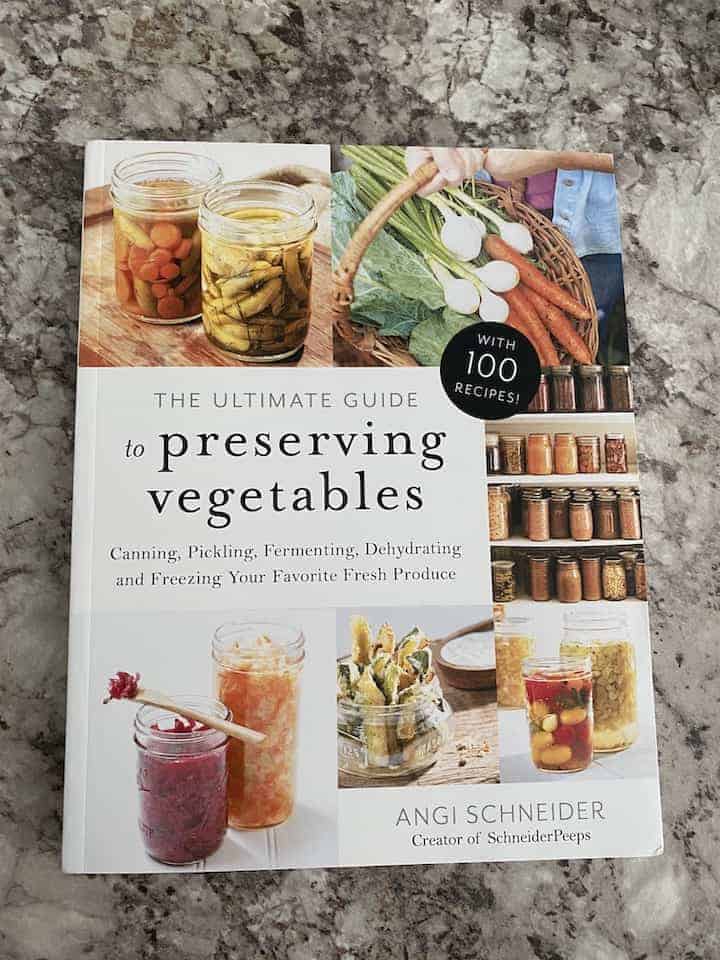 Another really amazing book that every homestead needs is "The Ultimate Guide to Preserving Vegetables".
My friend Angi guides you through every food preservation method. You'll learn how to get started with preserving your home garden harvest.
Each vegetable section has Angi's growing tips. This is perfect for homesteaders! And many of the canning recipes that I have already tried are really delicious!
Quick Start Guide to Water Bath Canning
Do you want to learn more about canning fruits, vegetables, jams, jellies, salsas, and more foods like these?
My friend Victoria at A Modern Homestead, has a wonderful guide all about getting started with water bath canning. What I love most about this guide is the ease of use and the details in the step-by-step guide.
Also included in this guide are 28 recipes and a checklist so you'll never miss a step. This is perfect for getting started or an awesome refresher guide.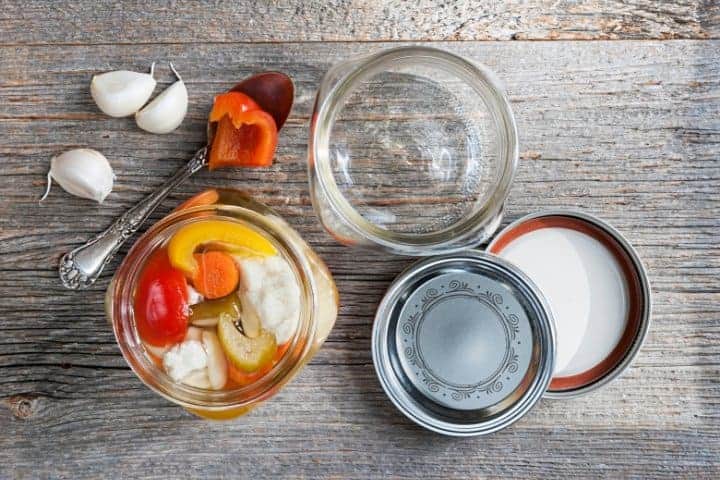 Quick Start Guide to Pressure Canning
Does the thought of pressure canning scare you? It has been intimidating for me! But I have wanted to store more than just fruits and veggies.
I like to can things like chilis, pasta sauce, soups, and meats. And I love this guide that Victoria at A Modern Homestead has put together. It makes pressure canning attainable for anyone!
Just like her water bath guide, this pressure canning guide is very detailed and easy to use. She really knows how to break the steps down so they are easy to follow and understand.
Food Preservation Planner
This planner has everything you'll need to help stay organized with your food preservation processes. Do you struggle or feel overwhelmed during harvest season?
I totally feel you. I love organization and planning tools. And this one is essential when planning out inventories for pantry, freezer, and fridge.
It helps to keep track of your family's food needs and what you preserve each year.
Plus the planner includes helpful cheatsheets, checklists, and more tracking sheets.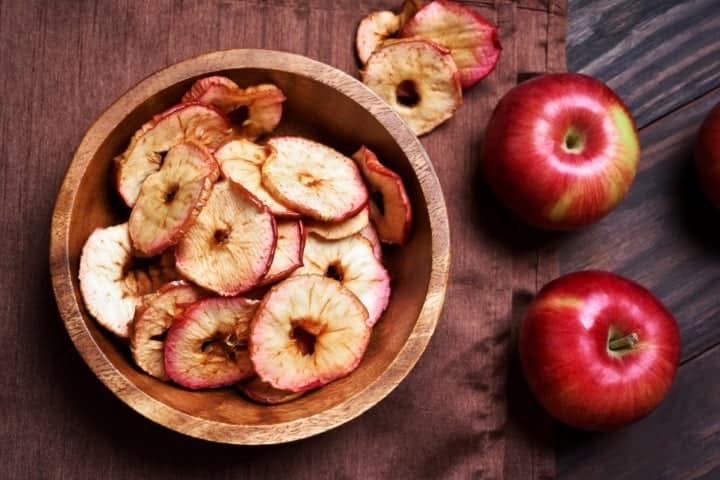 Delicious Food Preservation Recipes
Are you looking for some fresh inspiration to jumpstart preserving your garden harvest? Here are several satisfying and delectable recipes to add to your collection!
This small collection of food preservation recipes is sure to inspire anyone to get started with storing food over the growing off season. I'm sharing a little bit of fermenting, canning, dehydrating, and freezing.
These are just a few of the ways that you can preserve your own food at home. There really are so many more recipes available!