There are many different uses of drones in agriculture today. In fact, farmers and ranchers are discovering the many ways it can simplify their processes.
I sat down with my husband to discuss the ways he's been using his drone around the ranch and ways that it has made his job a little bit easier.
Disclosure: Boots & Hooves Homestead may earn a commission for purchases made after clicking links on this page. View our disclosure policy for details.
Uses of Drones in Agriculture
Over the past several months, my husband has been using his drone for a variety of agricultural related tasks.
Here are just a few of them:
taking pictures of flood damage for disaster relief programs
locating missing cattle
checking fence
making sure that cattle are in the correct pastures
checking water and mineral
looking for proper operation of irrigation pivot
As you can see even those tasks can take a great deal of time on their own. Using a drone cuts down on time. And it also saves wear and tear on vehicles.
Driving through pastures is hard on equipment. And on a wet year, it saves the risk of getting stuck in a muddy pasture.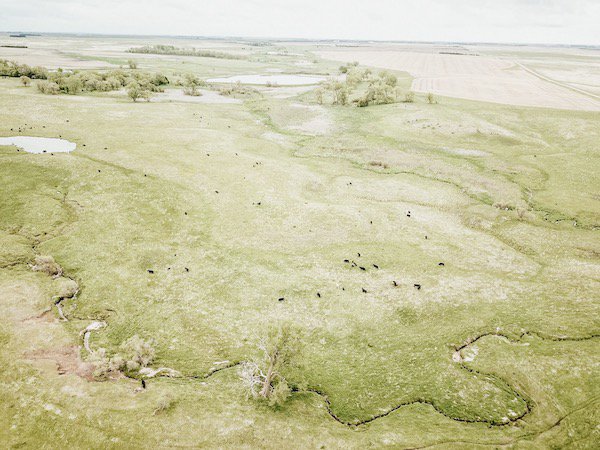 What is the Best Beginner Drone for Farm Use?
The drone that my husband has been using on the ranch is the DJI Mavic Pro. This is a great beginner drone because the price point is nice and low for features. And it has beginner modes that aren't overly complicated.
It is simple enough for a beginner. But also has the capabilities of being a professional level drone.
Parts for this drone are easily available and reasonably priced. However, they are a little more complicated to change.
This drone has a great range, is portable, and great battery life. You can also attach your phone or tablet to the controller to use as screen. This is helpful for for more visibility. And you can save pictures/videos to your phone or tablet.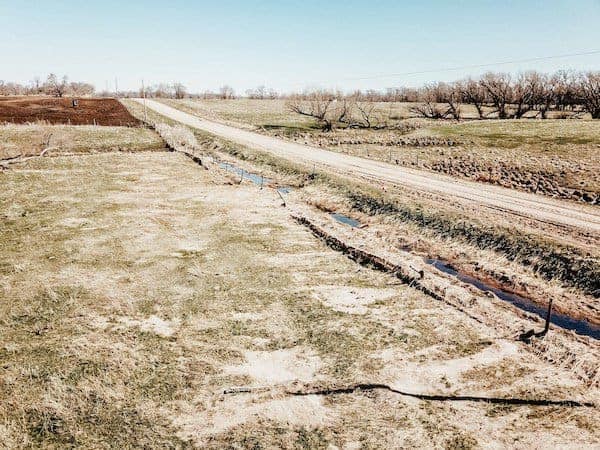 Drone Features for Agriculture
Using the DJI Mavic Pro drone has an object avoidance feature. While not completely foolproof, it saves you from unnecessary crashes when learning how to operate your drone.
It has a two times zoom feature which is nice for getting a closer look when you don't want to disturb cattle or can't get close enough. This is especially helpful during calving season.
There is a GPS tracking that is helpful in the event that your drone were to to go down. Ask us how we know! Ha.
The GPS feature is also nice because you can see the route you've flown the drone and where the pictures were taken.
It has a mission feature that retains markers or "waypoints". This is beneficial for saving routine flights. Such as checking mineral and water for cattle.
There is a return to home feature. It will automatically return to the starting place of flight when it loses signal or battery is low. This saves the drone from going down.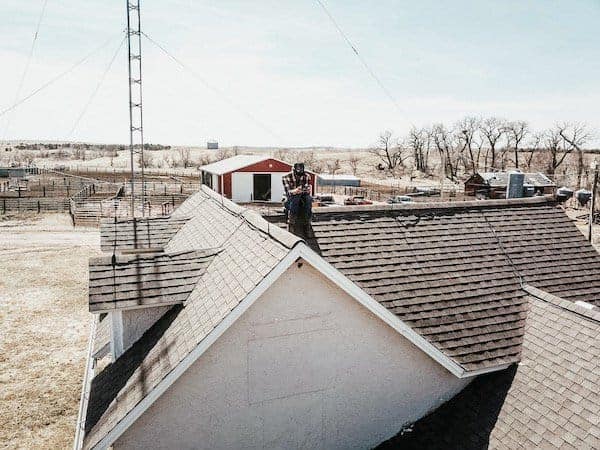 Things to Know Before Using Your Drone
There are several safety guidelines and rules established by the FAA that regulate the use of drones. And there are "no fly" zones that are programmed into the drone software. Making it easier to keep you out of trouble.
Although it is capable of going much higher, the FAA has a 400 ft altitude limit.
Just like with any tool or resource in agriculture, proper care and maintenance is crucial. This helps to extend the life of your drone and avoid costly repairs.
Some ways my husband keeps his drone maintained are through regular inspections. He checks the propellers before each flight to ensure that nothing has happened to them between the last flight and take off.
Visually inspect your batteries for leakages and swelling because this is a sign that the battery is beginning to fail.
It is also a good idea to go into your settings to re-calibrate your sensors. And it is also important to check for software updates regularly. Because of updates to "no fly" zones and drone functionality.
Also, there are some insurance companies, such as State Farm that will insure drones for that extra piece of mind.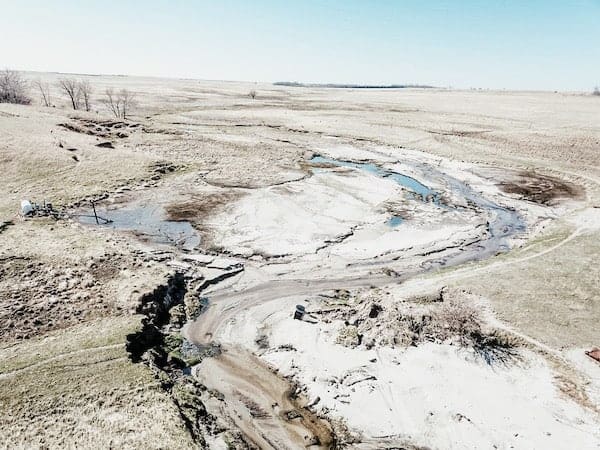 Final Thoughts
Drones are as fun as they are useful. It's like a real life video game. My husband has used it to move cows that have gotten out of the pasture. See video above!
Companies are regularly releasing new features and accessories that make uses uses of drones in agriculture more user friendly.
We see the potential for drones to become an every day tool to simplify agriculture. Prices are starting to drop and companies are beginning more innovative.
Ours has helped already!
More Farm Life Posts: