This easy to make Traeger baked potato recipe is perfect for your summer time meal! Perfectly smoked and full of creaminess, these twice baked potatoes, are a hit!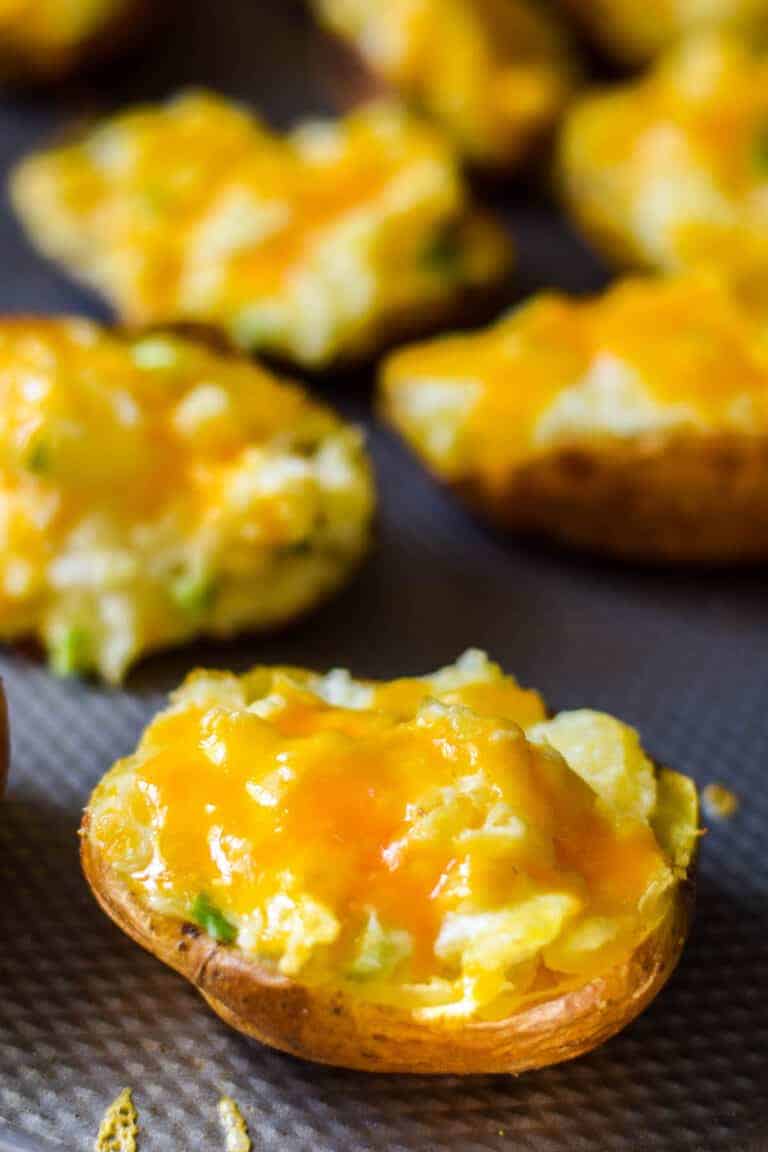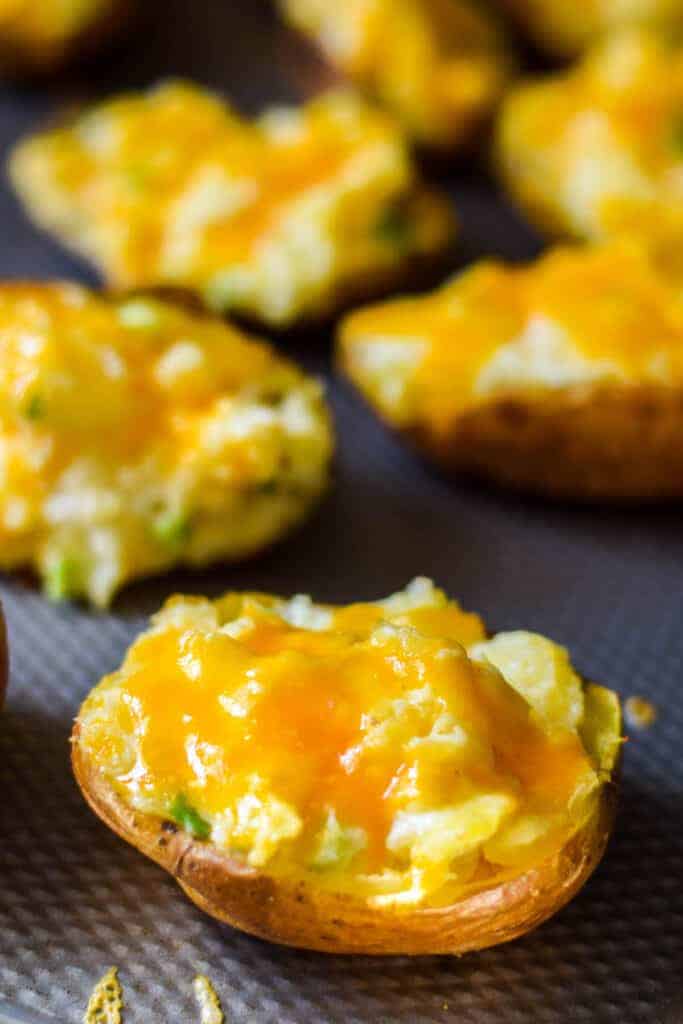 Traeger Baked Potatoes
Keep the heat out of the kitchen during the summer when baking potatoes! This recipe can be made from start to finish completely on the Traeger!
However, if you would like to prep the potatoes before hand, they can be started in the oven and finished on the grill.
They can be easily adapted to the home oven with the same cook time and temperature settings!
Here's what you'll need
large Yukon Gold potatoes
green onions
salt
sour cream
cheddar cheese
drizzle of canola oil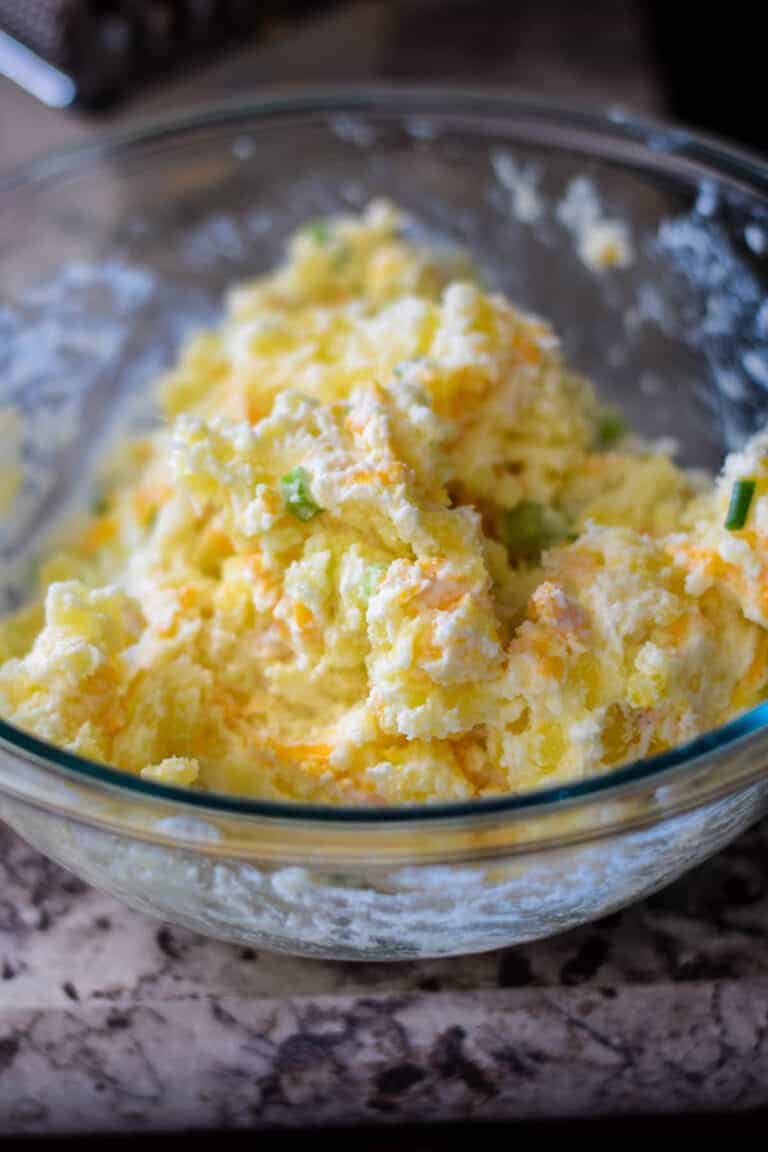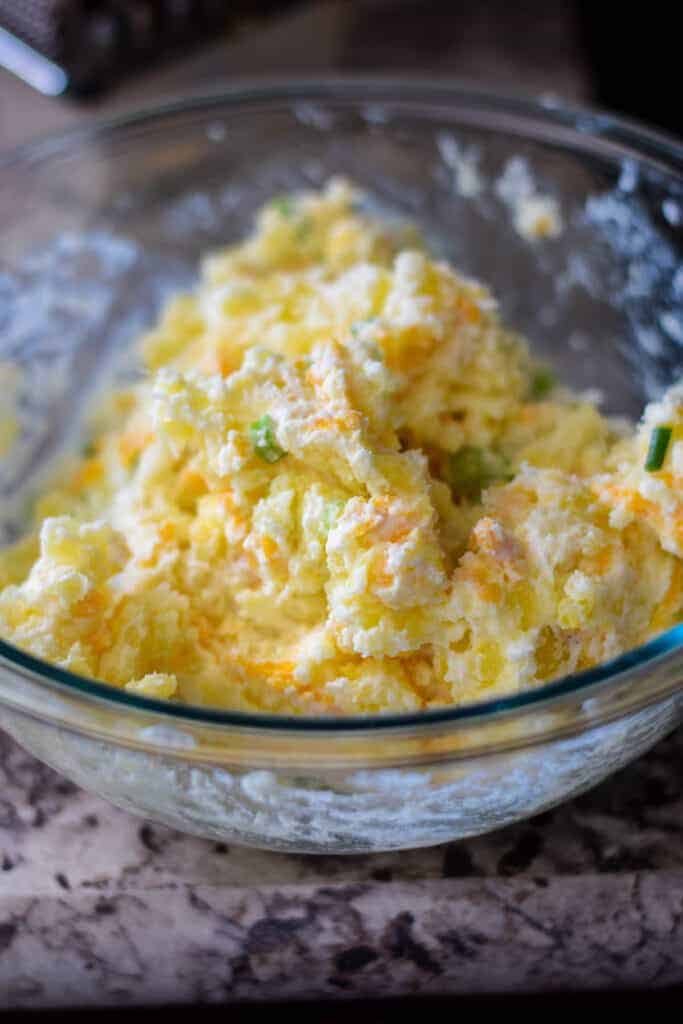 How to make these twice baked potatoes
Simply bake in the Traeger on high until cooked, for about an hour. Allow the baked potatoes to cool slightly and slice in half lengthwise.
Mix all of the ingredients with the potatoes and scoop the mixture back into the potato shells. Layer with more shredded cheddar cheese. And bake for another 20 minutes or until warmed through.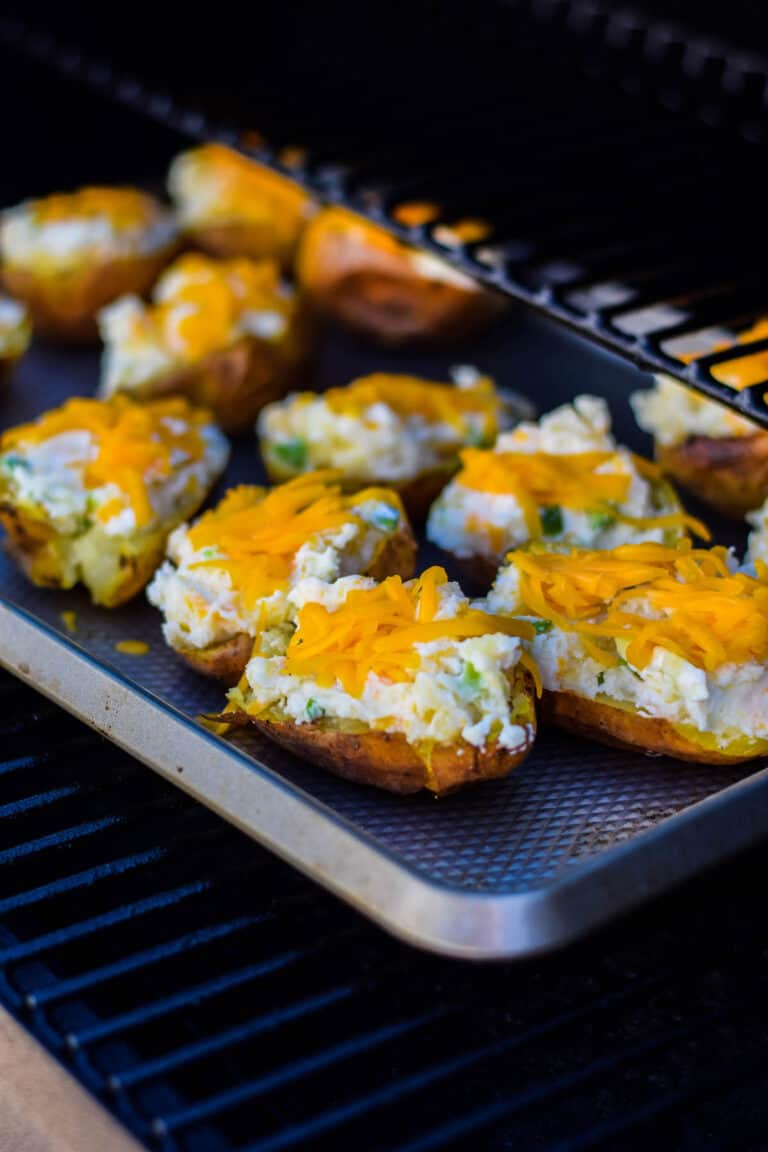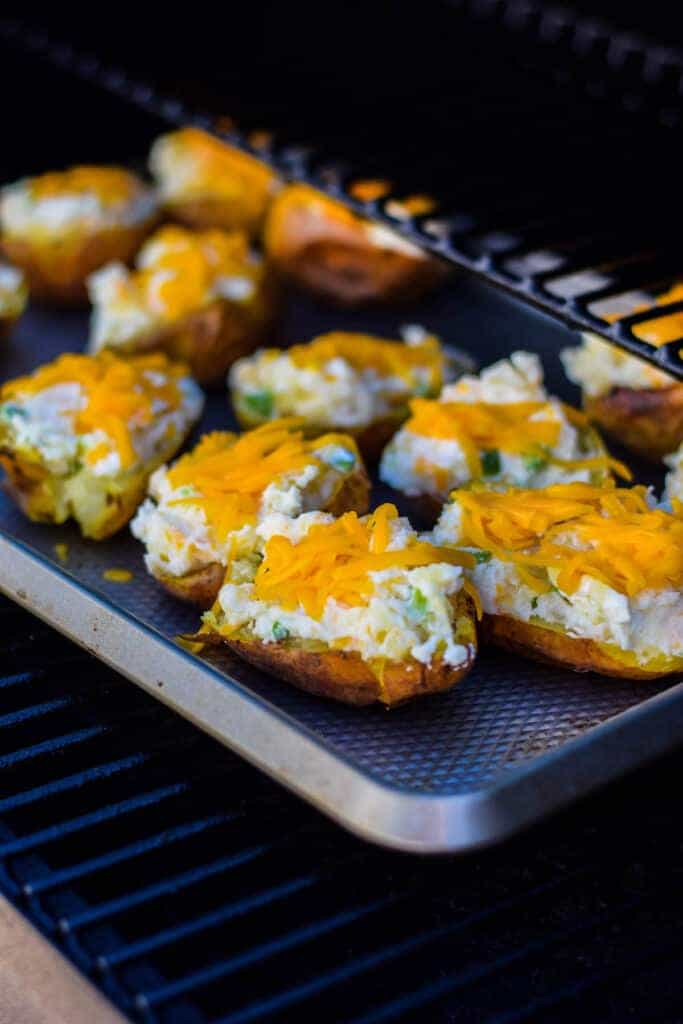 What type of potatoes to use
Any potato will work for this recipe. I have a special love for Yukon Gold potatoes, so they get my vote. They make the creamiest mashed potatoes!
But use what you have or prefer!
More summer recipes:
Serve and enjoy! These Traeger baked potatoes are super simple to make and are a great summer time recipe!
Make your family grilling meal complete with these recipes…
More Traeger recipes you may like: