This Traeger grilled salmon recipe is super simple to put together for an easy summer time meal. It is marinated in a healthier teriyaki inspired sauce using real honey and grilled to perfection.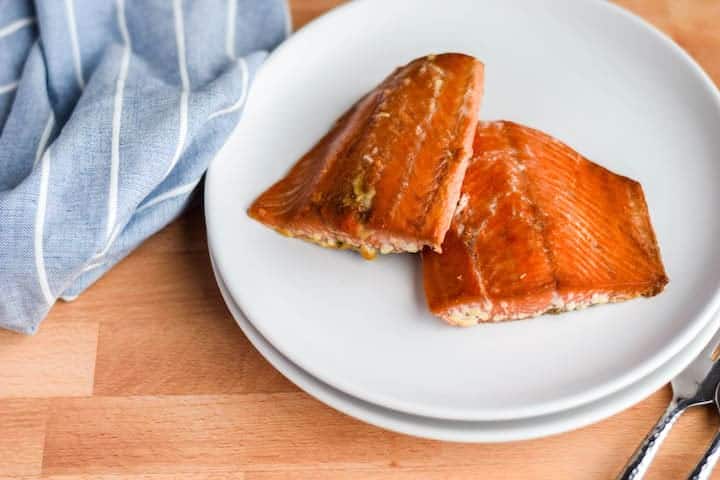 Traeger grilled salmon
Why use a Traeger for this recipe? It gives the salmon a nice smokey flavor from the real wood burning pellets.
And you won't have to worry about uneven charred pieces from a regular gas or fire grill.
Pair it with your favorite summer time side dish like this Mediterranean Pasta Salad for a quick family meal.
Or try it paired with a simple salad fresh from the garden with a homemade buttermilk ranch dressing.
How to make this recipe
Start by marinating the salmon in a homemade teriyaki inspired sauce.
I use a combination of coconut aminos, ginger powder, salt, garlic powder, and real honey to create the sauce.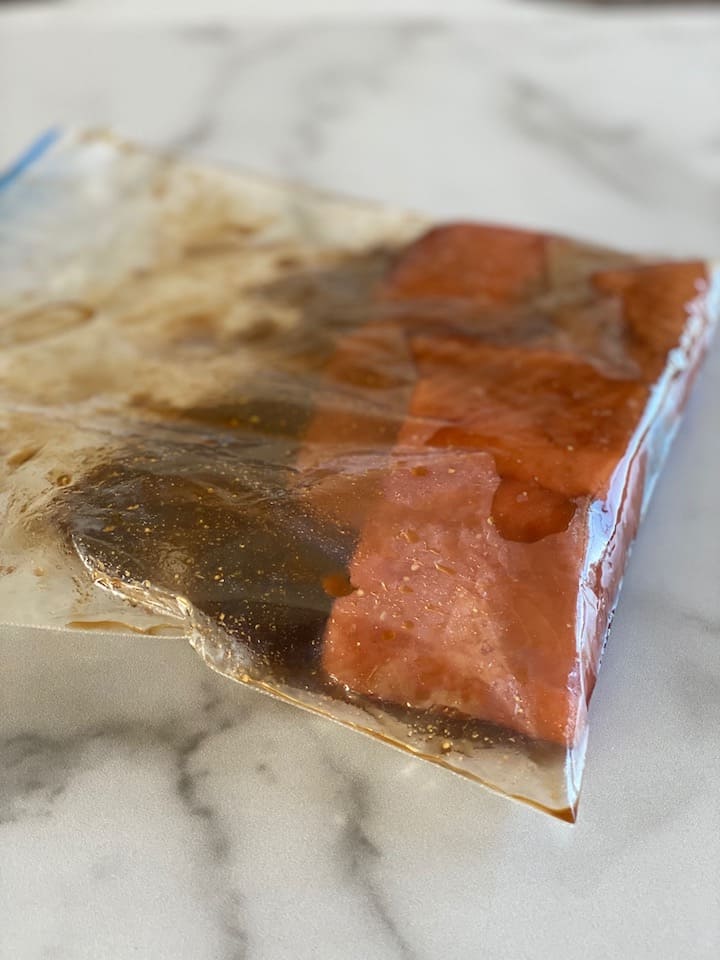 This recipe is inspired by my Ninja Foodi Salmon. Which is both a family and reader favorite!
Readers have shared that they've been able to substitute the coconut aminos with soy sauce and still had great results. I have not tried using soy sauce myself, but it is worth a try if you'd prefer to use it instead of coconut aminos.
After marinating, add the salmon to the preheated Traeger grill and cook for about 25-30 minutes or until cooked through.
Salmon is cooked when opaque, flaky, and the internal temperature reads 145 degrees.
More salmon recipes to try
Salmon is a favorite fish around here. Heck, my kids even love it! Here are a few of our favorite salmon recipes that you may like too…
Mediterranean Salmon Sheet Pan
Ninja Foodi Salmon with Marinade
More farm fresh recipes: