It has been over two weeks since catastrophic flooding hit Nebraska & many surrounding states in the midwest. And if there is anything we've learned from these natural disasters – that is preparedness.
This isn't the first time that we've dealt with a Nebraska flood. But this flood was very different.
The level of devastation and destruction experienced here is historic. Some are even comparing it to the Dust Bowl from 1935.
Last year our family survived a 75 hour power outage in the middle of a blizzard. And this year we survived this massive flood.
I say survive, but in reality, there is still a long road ahead.
And there are lessons learned through these events. I'll share what those are, plus our future preparedness plans.
Disclosure: Boots & Hooves Homestead may earn a commission for purchases made after clicking links on this page. View our disclosure policy for details.
Nebraska Flood: What Happened?
It was the perfect storm. A very powerful storm system, a bomb cyclone moved into the midwest. This storm produced hurricane force winds, and left heavy amounts of precipitation.
Typically, this isn't something new for us midwesterners. We are tough. We can handle blizzards and bad winters.
But this wasn't a typical storm.
The grounds were already saturated underneath the snow. Then there was more snow, snow melt, and then rain.
Ice and excess water breached the Spencer dam, and the Niobrara & Missouri rivers overflowed.
Dams and levees failed, roads and bridges are washed away and completely destroyed.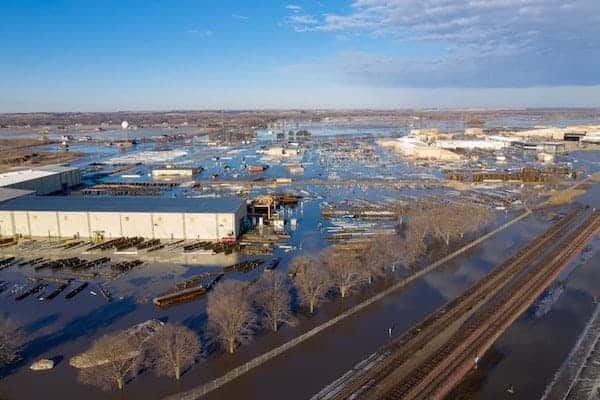 Entire communities are left underwater. Towns are surrounded by water and without access to other towns. And many homes are destroyed.
There are businesses that are lost and will be closed indefinitely. More than 2/3 of the state of Nebraska is effected by this flood.
It is being estimated that the loss of crops, cattle, and infrastructure are somewhere over $1 billion.
The governor has said that it is estimated that there will be $400-500 million in cattle losses, and about $400 million in crop losses.
And most devastating of all is the loss of loved ones.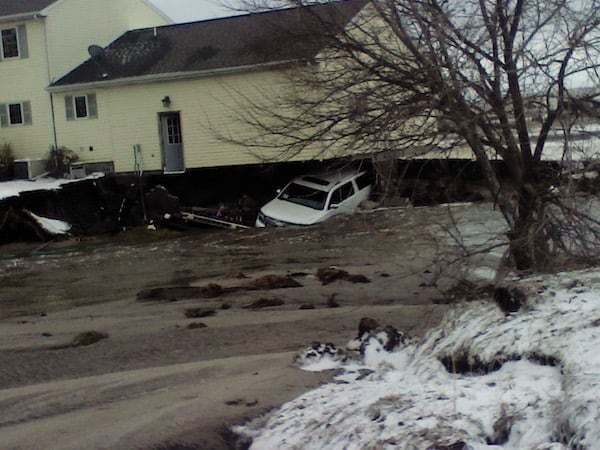 Resilience
If I could pick one word to describe the people of Nebraska, it would be resilience. Nebraskans are incredibly tough.
And despite losing their homes and all of their possessions, many of these people are volunteering to help their neighbors.
This is one thing that I love about the midwest. Folks are genuinely kind and helpful. There's a true sense of community and love of neighbor.
And these communities are pulling together.
Volunteers are helping at shelters. Donations of hay is arriving for livestock from surrounding communities.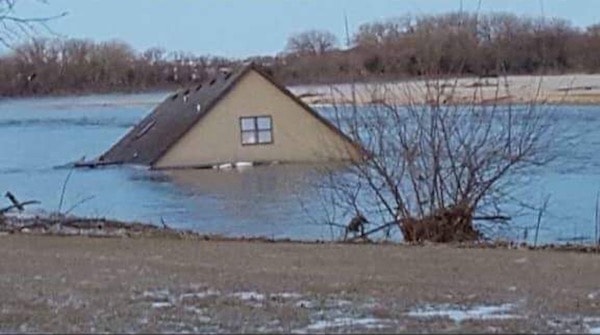 A Few Things About Nebraska
Nebraska is an amazing state located right in America's Heartland. It ranks #1 in the nation for percentage of agriculture land. And 90% of its land is used for either ranching or farming.
Nebraska ranks #2 in the nation for beef production. It is second to Texas, which is 3 1/2 times larger in square miles and has about 25.6 million residents. Nebraska has about 1.8 million residents.
And about 5 million cattle.
The cow to person ratio in Nebraska is about 4 to 1.
Nebraska ranks #2 in the nation for ethanol production, from grain and mostly corn. This is used primarily for car fuel. And Nebraska ranks #3 in the nation for corn production.
With the estimated losses of $400-500 million in cattle and $400 million in crop losses, it's not hard to see how this is hurting the state. It will be pretty interesting to see how this all plays out for the economy of Nebraska and nation wide.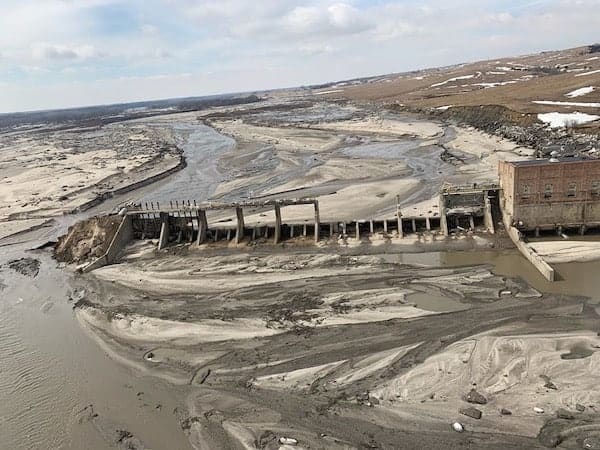 Getting Prepared
I've mentioned this in previous posts, but it is so important. I really believe that getting prepared for potential emergencies is necessary. Because you never know what the future holds.
When this flooding first started, we were cut off from other towns. We couldn't travel around the state or even to the nearest town.
It has been two weeks and there are towns still without water. And many of them are hard to reach because of the road conditions and bridges that are still out.
These are scary thoughts to me. Luckily we were able to survive off of the food and water storages we had.
But what about future emergencies and natural disasters that last much longer?
Not only is preparedness important, but also self sufficiency. What would we do if we couldn't make it to town for groceries or supplies?
This is where true self sufficiency comes in to play.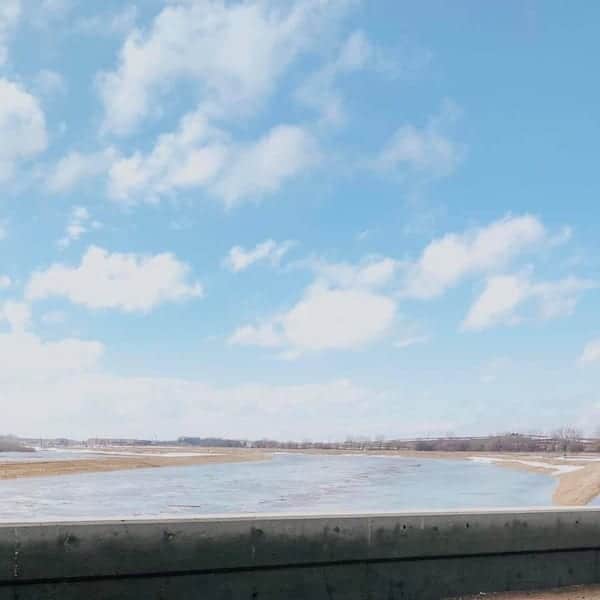 How to Become More Self Sufficient
Thinking about the things that we would need for a long term emergency are key in future preparedness. But it is much easier said than done.
We are so reliant on modern conveniences. Our family has made this a personal goal to slowly work towards a self sufficient lifestyle over the last few years.
But this Nebraska flood has us motivated to kick things up a few notches. And another lesson learned, we have a long journey ahead if we want to survive future emergencies.
Here's a few ways we are working towards making this goal become a reality.
Eliminate Debt
Budget Every Month
Purge & Downsize
Become Thriftier
Utilize Cloth
Grow Our Own Food
Raise Our Own Meat
Preserve Garden Bounties
Barter
Make Our Own Cleaning Supplies
And Make Our Own Health & Beauty Products
Learn More Life Skills
Read More Here: Self Sufficiency on the Homestead
My friend Chris has put together this amazing e-course all about preparing for natural disasters. He has done so in a way that works for the entire family! Be sure to check it out here.
As we all know, you really never know when a natural disaster will strike. The best we can do is to try to be ready and prepare in the future.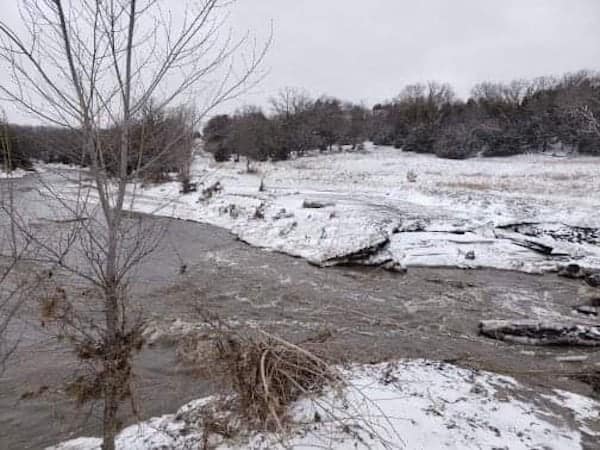 Prayers for the Midwest
Nebraska (and surrounding parts of the midwest) have a long road to recovery. There is still a lot of snow yet to melt and the destruction is already terrible.
Many prayers are needed for those who are suffering losses. My heart goes out to all who are still suffering so much.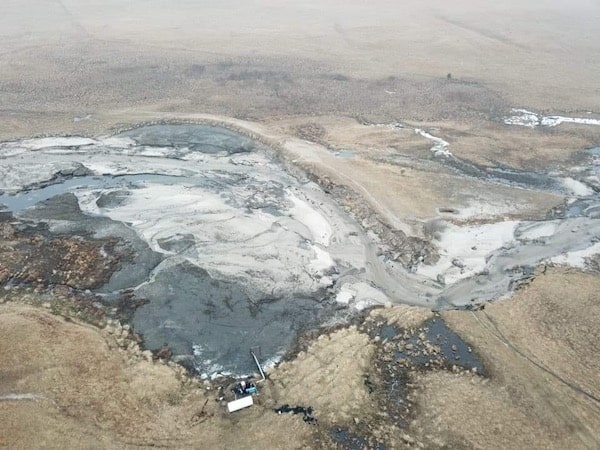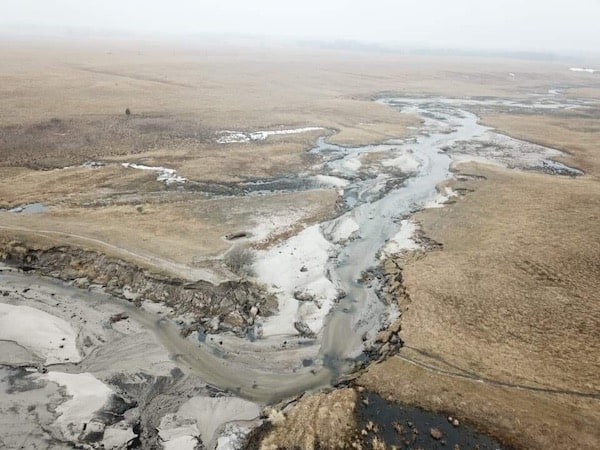 I'd like to close with this poem that someone shared with me on social media. It explains so much and brought many tears to my eyes.
God Bless the Rancher…
God, be with the rancher in Nebraska who swung open gates and drove away helplessly so his cattle could escape the rising waters.

God, comfort the rancher who rushed to load as many steers as possible before having to leave the last 100 to drown because he couldn't get to them in time.

God, sustain the rancher who threw calves into hay lofts and enclosed trailers to save them from bitter cold and because he knew saving the calves would be easier than saving their mamas.

God, console the rancher who has watched his barns and buildings and equipment get picked up and carried away by rushing water.

God, carry the rancher who takes his tractor to go help his neighbor and himself gets washed away by a collapsed bridge, losing his life in the tide.

God, help the rancher that has to move his family to higher ground, but watches in despair as his cows look to him for help.

God, be with, comfort, sustain, console, and carry the rancher. God, bless the rancher. Amen.

— Blaire DeBoer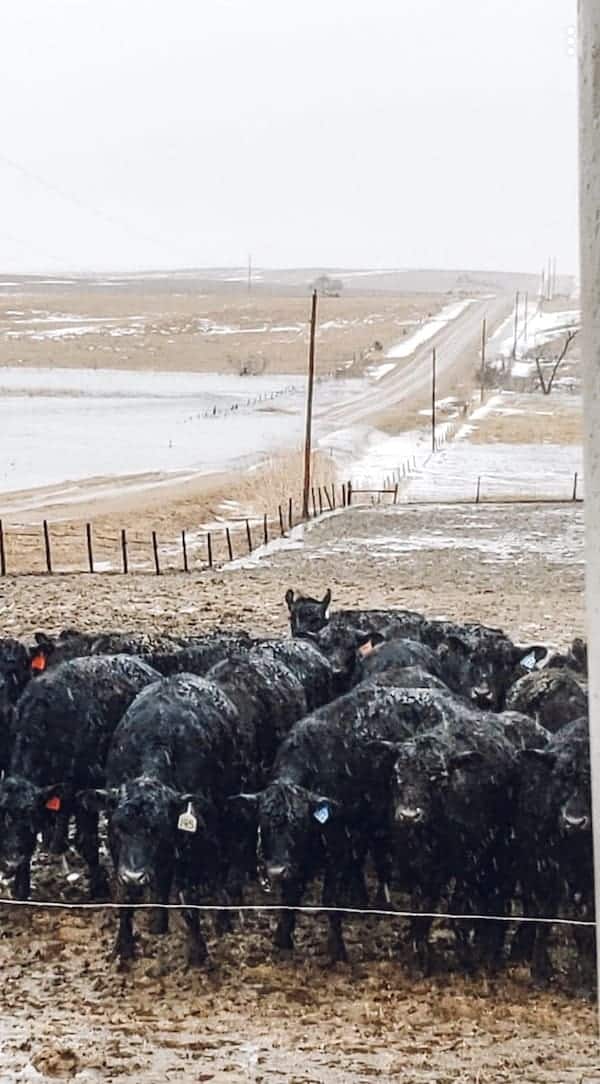 Read more from my friends at Homesteaders of America: Nebraska Farms Flooded, and How it Affects Everyone.
More Farm Life: