Healthy food ordering is made simple by shopping with Azure Standard. I'm sharing my very honest Azure Standard review. If you're looking for an awesome option for shopping for organic and healthy food, stick around!
We have been using Azure Standard for several years now, so I'm sharing what our experience has been.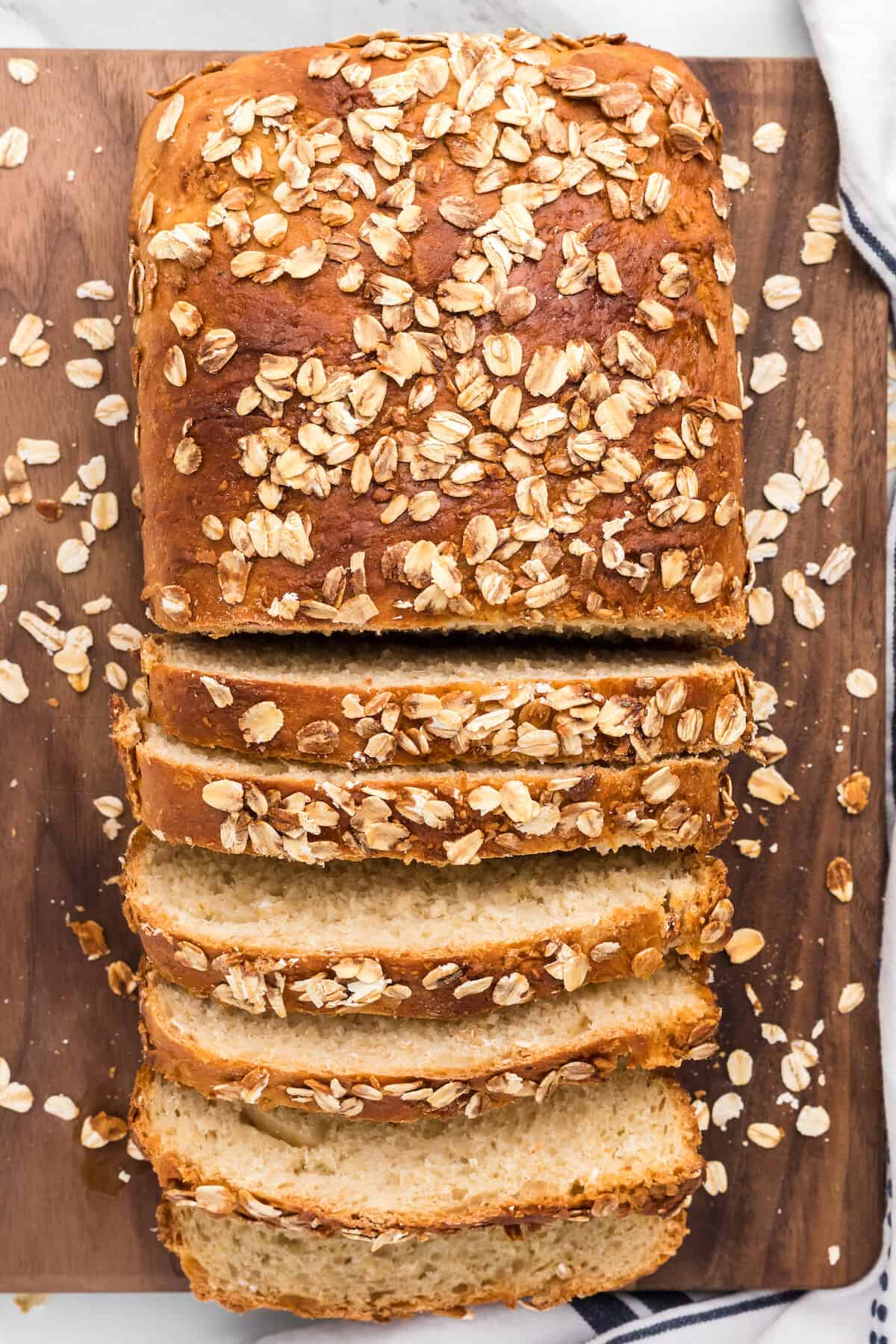 This post has been updated from its original publish date of June 14, 2020 to provide additional helpful information
Let's be real here, shopping for healthy and organic food is pretty expensive especially as the financial situation in the world continues to become more volatile.
Azure Standard is place to order organic food in bulk, and a great way to save money purchasing health food. There's ways to earn cash credits, too! I'll spill all of the details on how to save money buying organic & healthy foods, and earning credits too!
What is Azure Standard?
Azure Standard is a great option for anyone who wants to order healthy organic food and still save money.
Our family lives hours away from grocery stores that sell any sort of healthy, organic and non gmo food. Attempting to make a 5 hour round trip for groceries with four small children was becoming pretty stressful.
This is when I found Azure Standard, and it's been pretty amazing.
Azure Standard is a food distribution center based out of Oregon. They offer a wide variety of healthy & organic food, natural products, household items, and even organic clothing!
Think of Whole Foods meets Cosco, but you order online. And there's no membership fees!
And the customer service is amazing! I've had nothing but positive experiences with all of their reps.
How ordering works
First, head on over and check out if there is a drop location in your area! Here is a handy map. Orders are shipped weekly, and some are on a four week cycle.
Next, you'll find a drop location near you. Sign up, and place an order.
Each drop location has a coordinator who will help make sure you're kept up to date on when the truck is set to arrive.
Then you pick up your food order. Easy, peasy.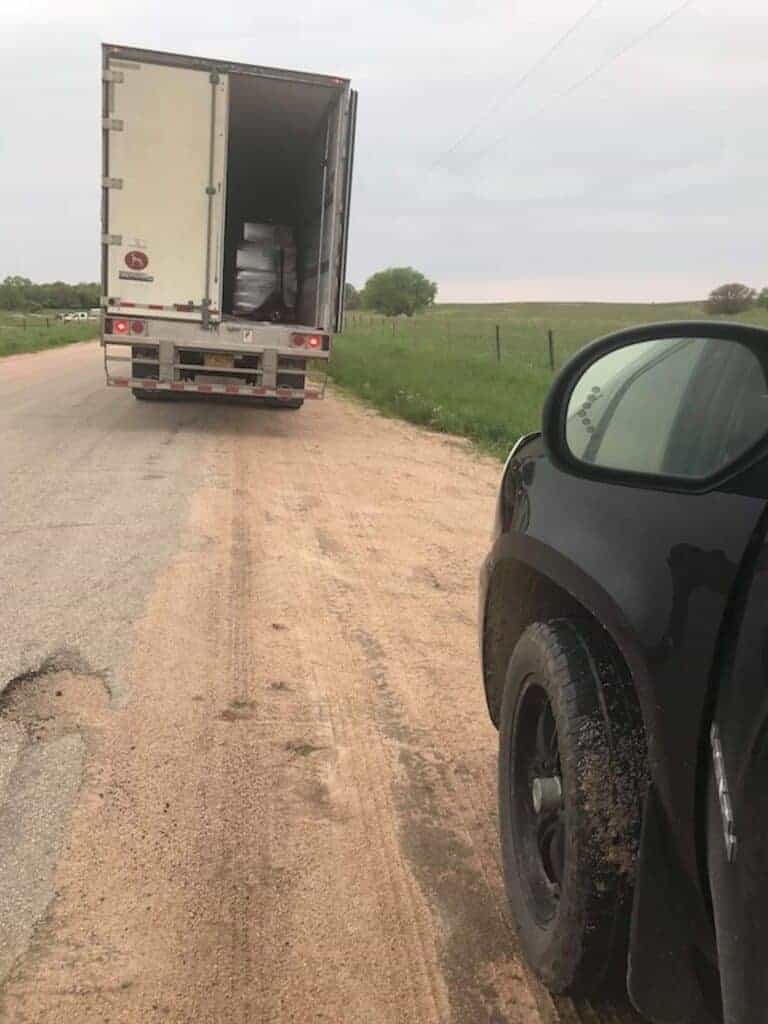 This is what an Azure pickup looks like for me. We meet on a rural road for pickups. But each drop is different.
If you prefer to have your items shipped directly to your home, you certainly can do this. There will be shipping charges too, so be aware of that.
Do you have to purchase in bulk?
Definitely not. But it is what we do and prefer. Especially in today's world and with raising four children, having a good supply of pantry staples is necessary.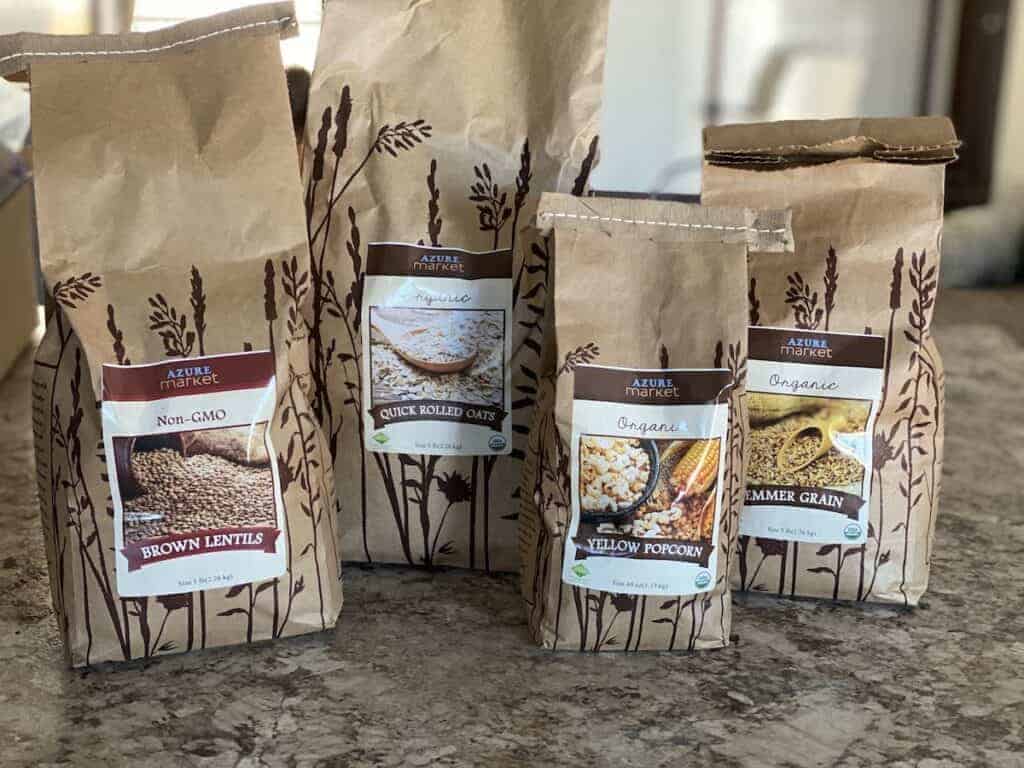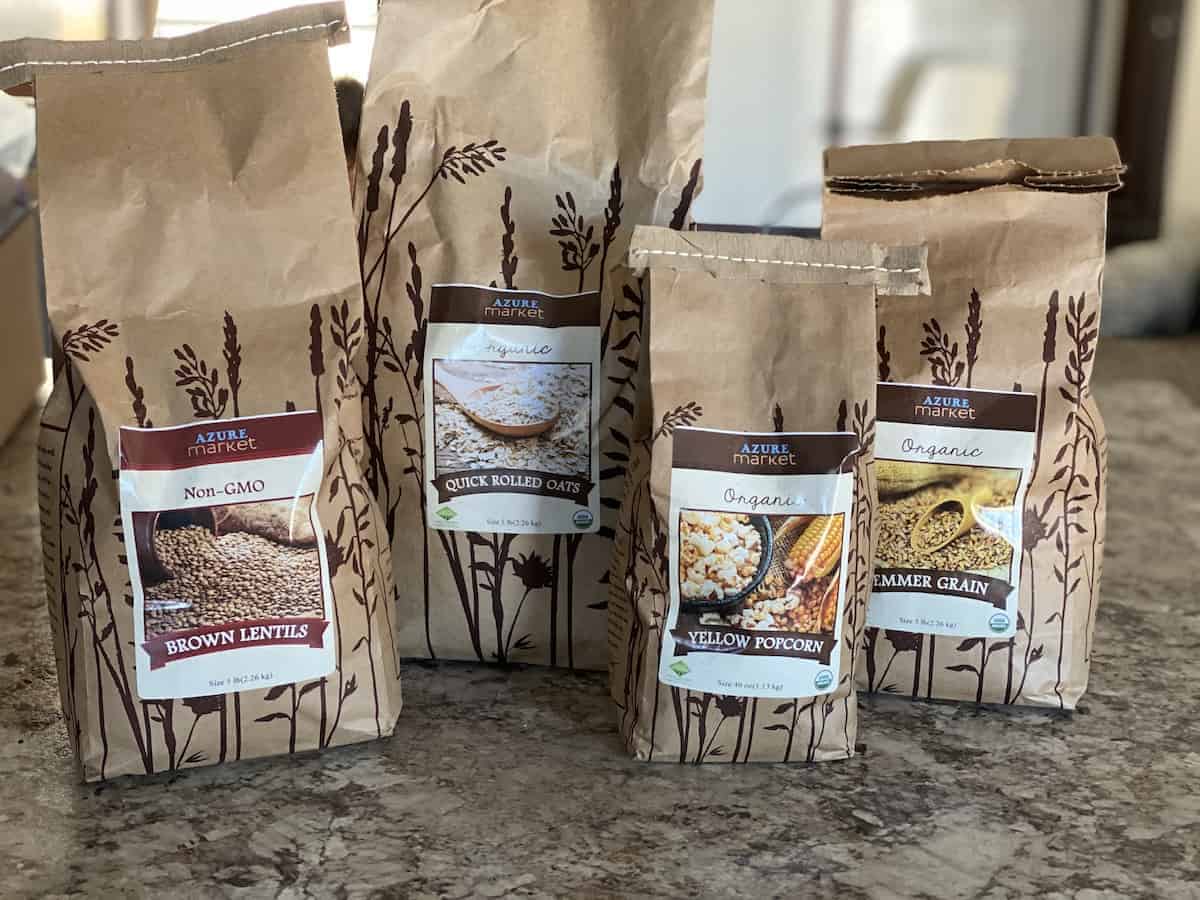 Some of our favorite items to order in bulk are flours, oats, lentils, beans, legumes, grains, and house hold items.
And you don't have to just order bulk food or food items. Azure Standard's website has loads of natural living products, nutritional supplements, beauty products. And even clothing!
Here are a few more things that we love to order from Azure in bulk quantities:
wheat berries
popcorn
fresh produce
frozen vegetables
rice
maple syrup
coconut oil
bulk cheese blocks
pasta
spices
sprouted corn tortillas
We also love to stock up on ingredients for making things like bread, and homemade granola like raisins, coconut, bulk nuts, etc.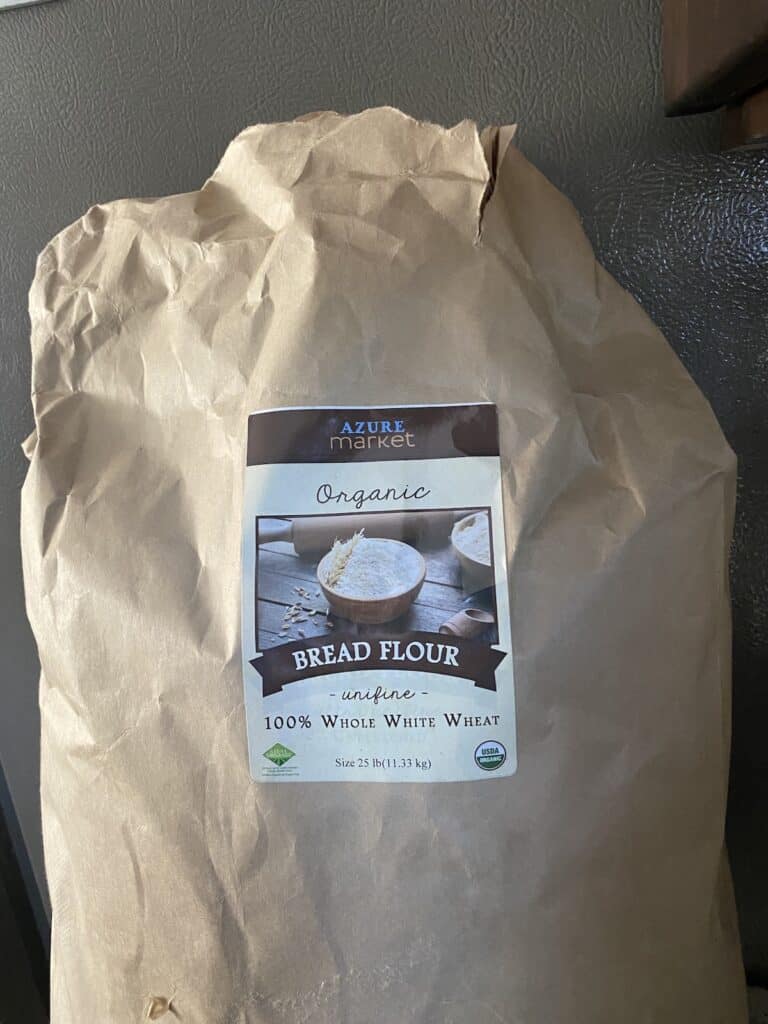 What to purchase from Azure Standard
Bulk natural honey, a variety of dairy products, and other healthy frozen foods in bulk. Things like frozen organic tortillas, organic chicken, organic frozen veggies, and more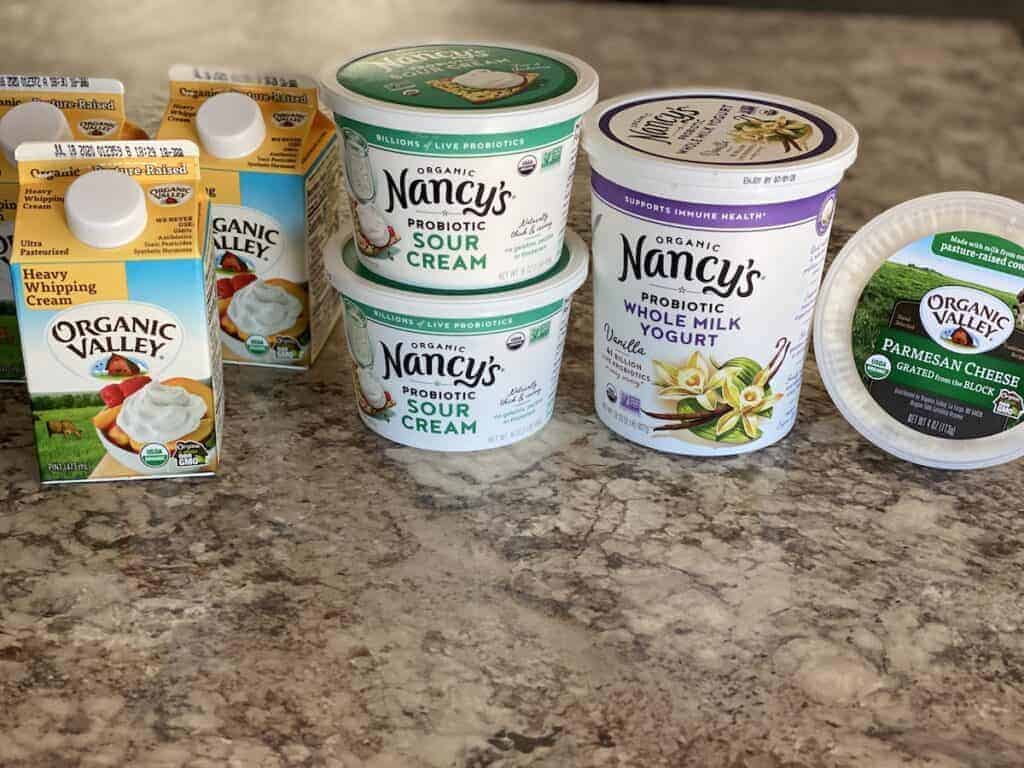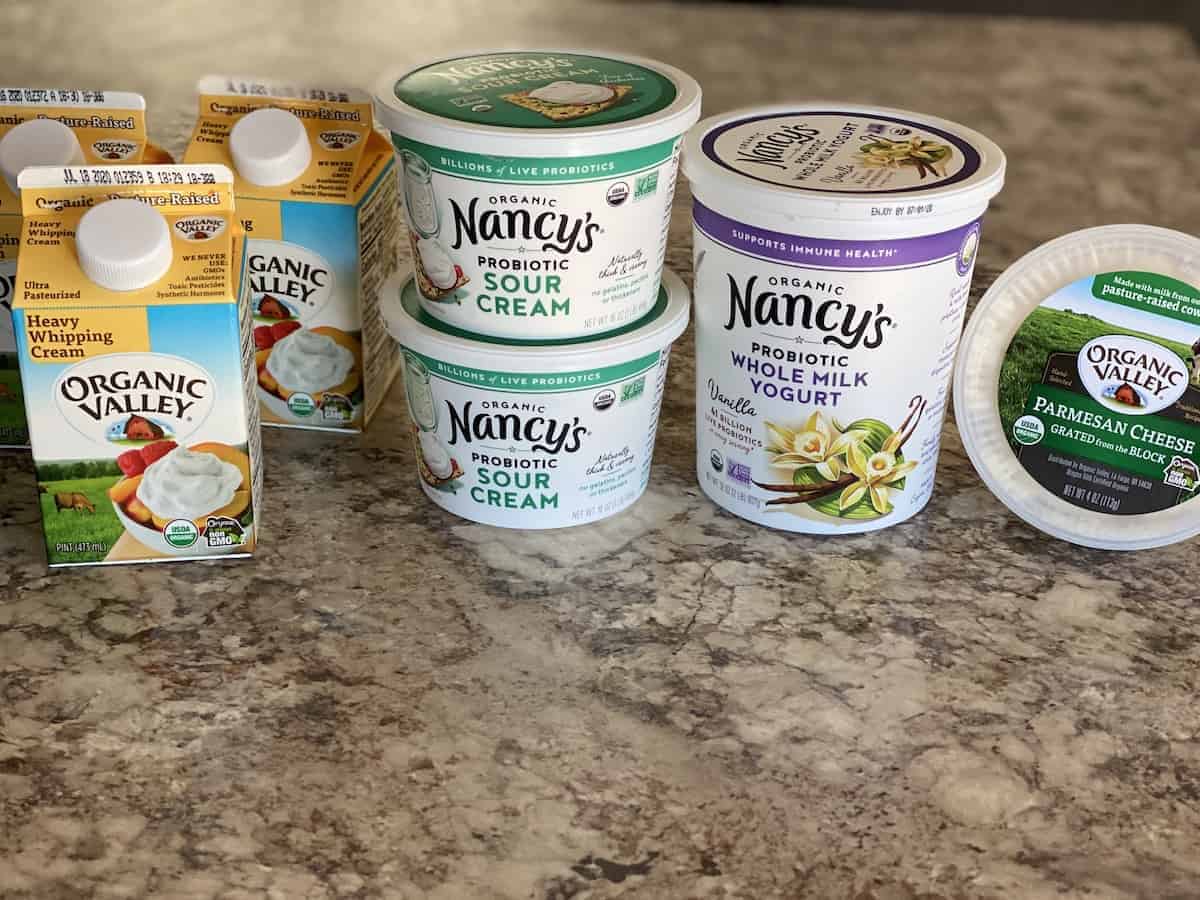 Some of the household items, we order are to make our own natural laundry detergent.
If you don't make your own cleaning supplies at home, they have a great selection of options to purchase!
Here is a list of all of the current brands that Azure sells.
Greenhouse items
A totally unexpected find from Azure Standard is their awesome greenhouse selection! I've been using transplants from their greenhouse source for a couple of years now with great success!
These make a great supplement to what we are able to start from seeds.
If you are new to gardening, this may be a great option for you to get started with growing your own food!
These are seasonal items though and be sure to double check your growing zone before making a purchase.
I love the quality of these organic garden starts! Read more about how I use these transplants in my garden.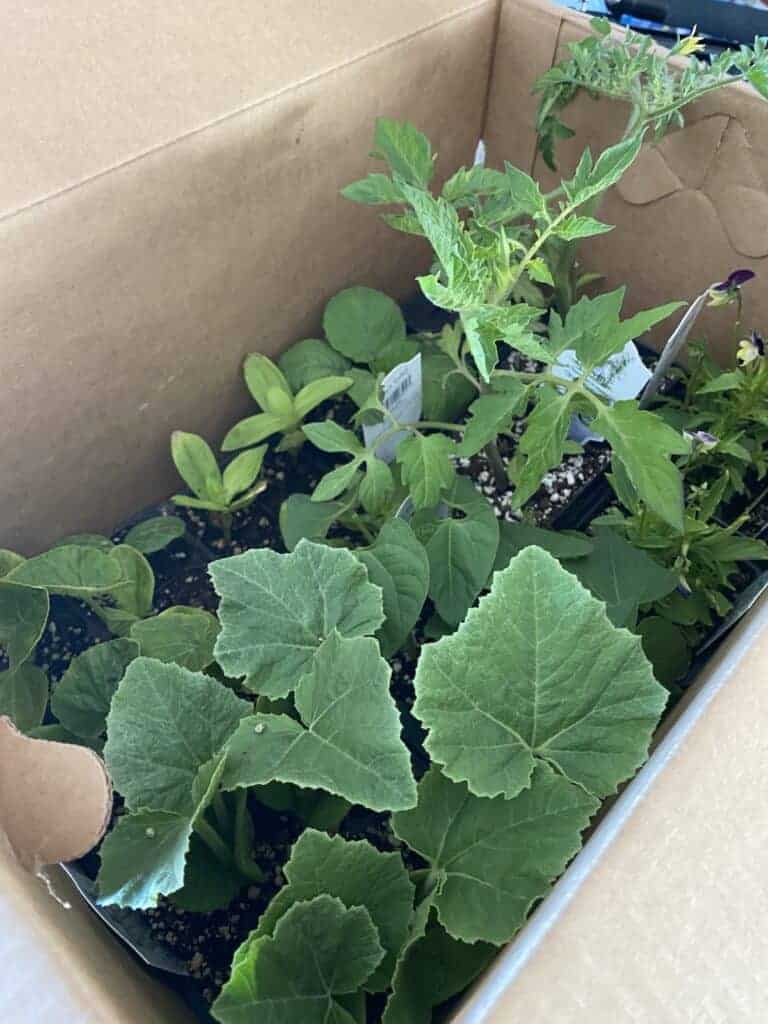 How to save money
Buying healthy and organic food doesn't have to cost your whole paycheck! We all know what I'm talking about here.
Here are a few ways to save money on your orders.
The first is through the bulk pricing. Health, organic, and non gmo food in bulk saves so much money! Many great quality foods are offered at low prices. Healthy food doesn't have to cost a lot!
Another option to save money when you buy from Azure is to earn cash back. This is like a rewards program that many other grocery stores offer. You simple order product and watch the rewards build up. You then use these cash rewards towards a future order.
The more you order, the more you save. Win win!
And lastly, through the "share Azure" option, you can earn a $25 credit. Simply make a referral who then makes a purchase of $100 through your referral link and earn the credit.
Combine all of those options and you'll see massive savings!
Is ordering from Azure Standard worth it? Definitely, yes! Our experiences with ordering from Azure have all been positive. And I hope that my Azure Standard review is helpful for you too!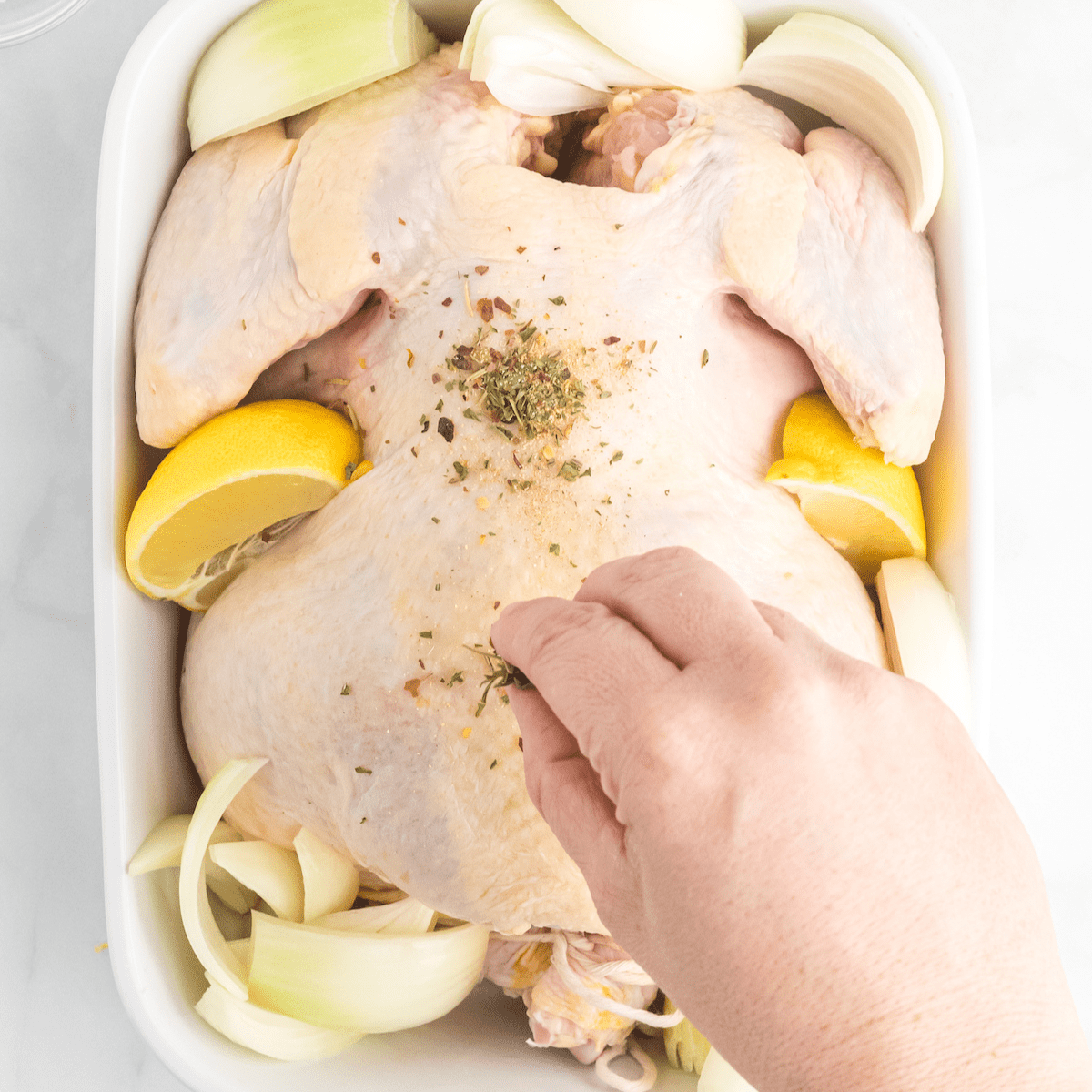 Things to consider when ordering from Azure Standard
When you place your first order, you will need to select how you will have your items delivered. Generally, you'll choose from local drop sites. These sites are volunteer run by a drop coordinator.
Next, you'll notice that when ordering, there is a cutoff date for when you'll need to place the order. Deliveries are run on a monthly schedule and you'll pick up your order from your own drop site location that you've chosen.
Be aware that this date is flexible and can change due to a variety of circumstances, such as weather, or size of the drop order, etc.
As I've mentioned, these sites are volunteer run and you may be asked to help the drop coordinator.
The drop also will need to meet a minimum order amount in order to ship. This is not the minimum amount of your order placed, but collectively amongst all orders placed for the drop.
🍅 Ready to get started? Buy from Azure here.
FAQ (frequently asked questions)
Is Azure Standard worth it?
I definitely recommend it! It is a great way to stock up on bulk healthy foods at a great price. Using Azure Standard is an excellent way to keep your pantry stocked.
Does Azure Standard have a membership fee?
No, they don't. However, there is a shipping fee to cover the cost of being delivered by semi truck.
Is Azure Standard really organic?
Azure Standard is a great place to order organic, non-GMO groceries. Not only do they have a wide variety of their own brand of organic & non-GMO products, they also distribute really good quality, natural and organic foods from a variety of suppliers. These items can be ordered in regular and bulk quantities.
How often does Azure Standard deliver?
There is a monthly schedule that your order is delivered to a drop site. This is where you'll pick up your order from the site with the drop coordinator. This schedule is flexible and will vary. Orders are shipped weekly, and some are on a four week cycle.
More posts featuring Azure Standard: