Homemade meatballs, a zesty marinara sauce, and melted mozzarella cheese transform into the ultimate meatball marinara sub. This dish will satisfy any cravings you have for comforting Italian food.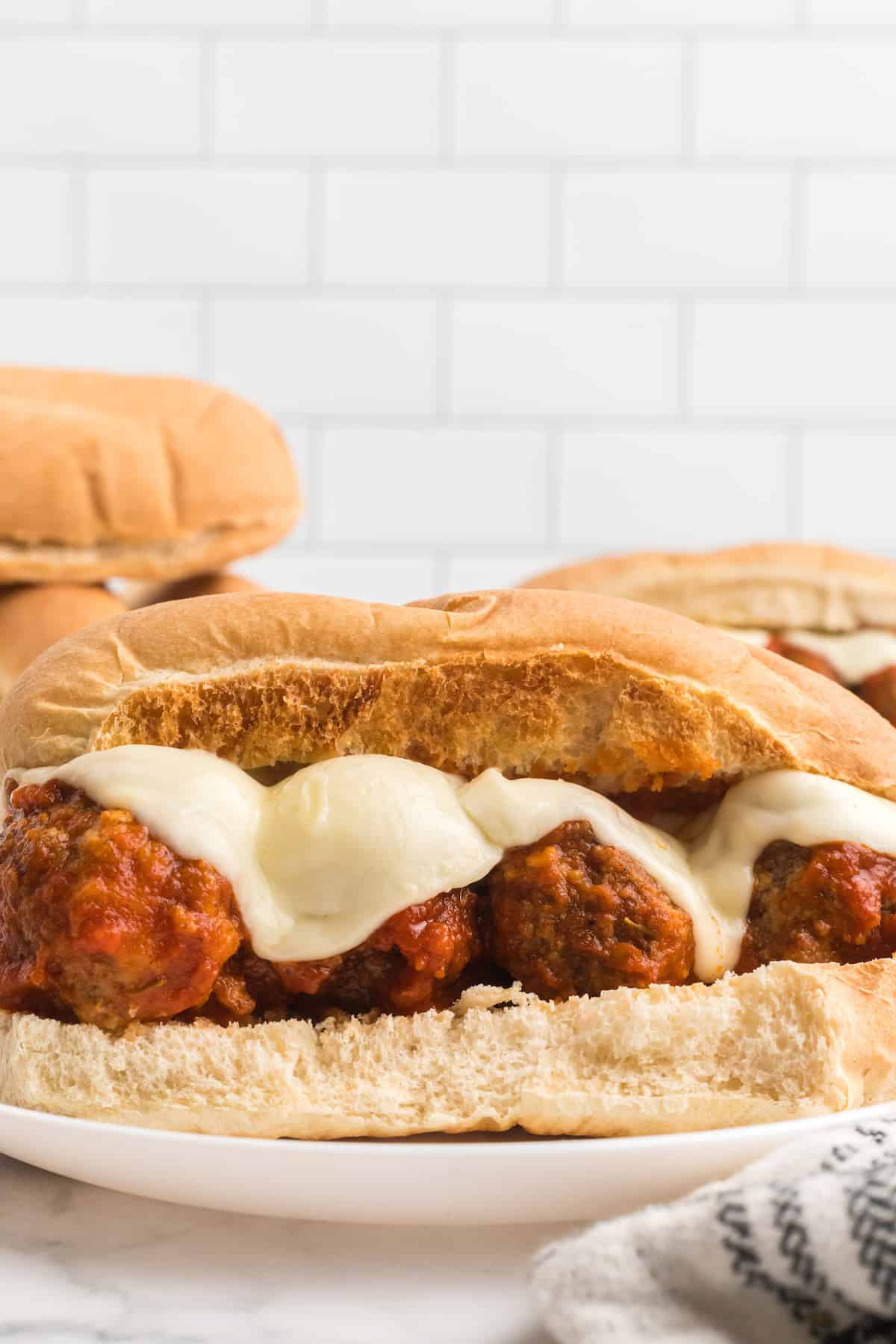 Homemade meatball marinara sub recipe
This recipe hits all of the comforting vibes. It makes an excellent addition to the regular meal plan or for the next family gathering!
I love this recipe because the meatballs and marinara sauce are so good to make ahead and freeze for a quick and easy dinner later on.
Not only do they go great over pasta like this meatball marinara recipe, they also great on subs!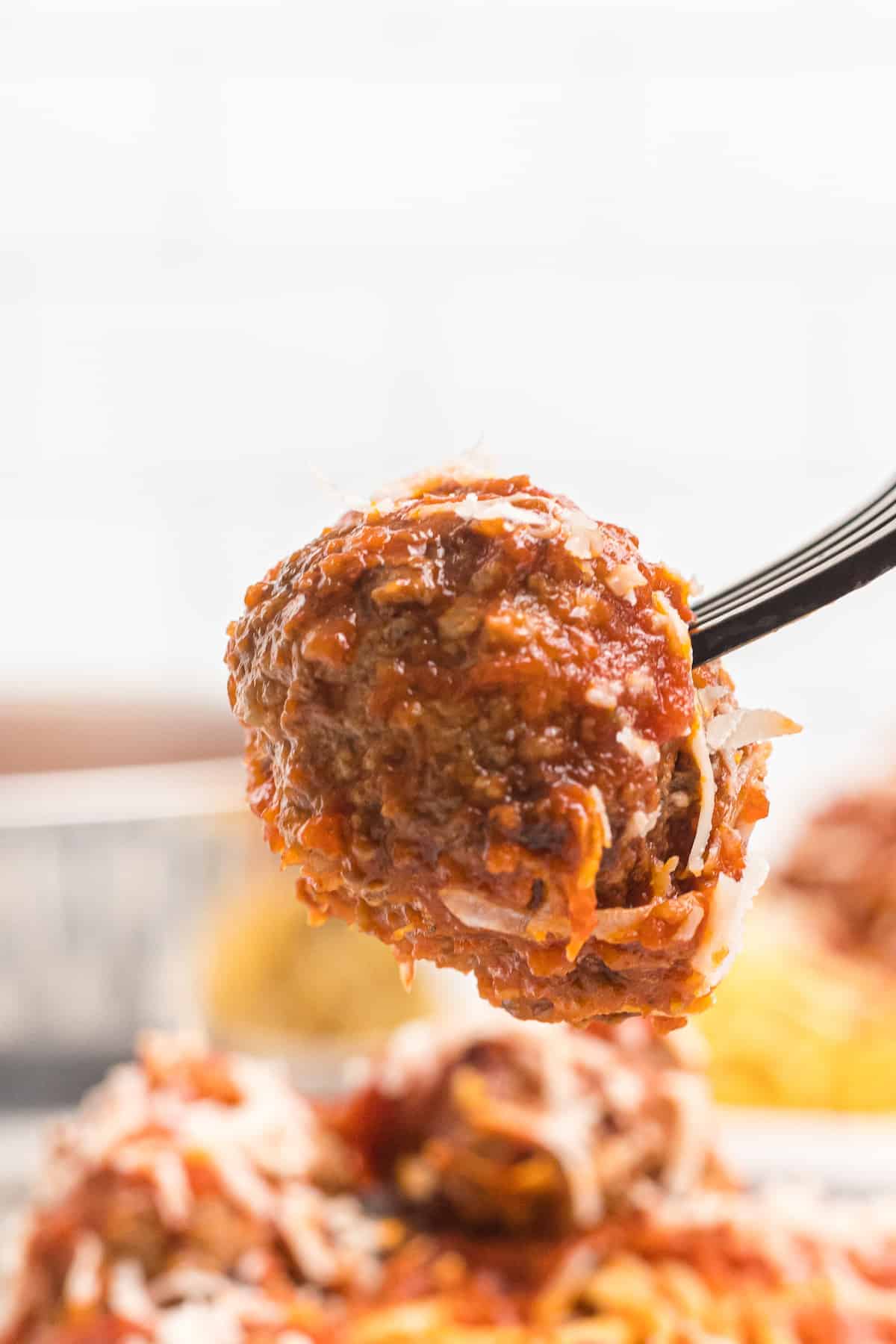 Ingredients for the marinara sauce
We will begin this recipe by starting the marinara sauce. The meatballs cook and then simmer in the marinara sauce for 15 minutes. They'll come out incredibly tender and delicious!
Here's what you'll need for the marinara sauce:
onion, chopped
garlic, minced
olive oil
Parmesan cheese
canned San Marzano tomatoes
tomato paste
water (use the can from the tomatoes and fill with water)
Italian seasoning
salt
pepper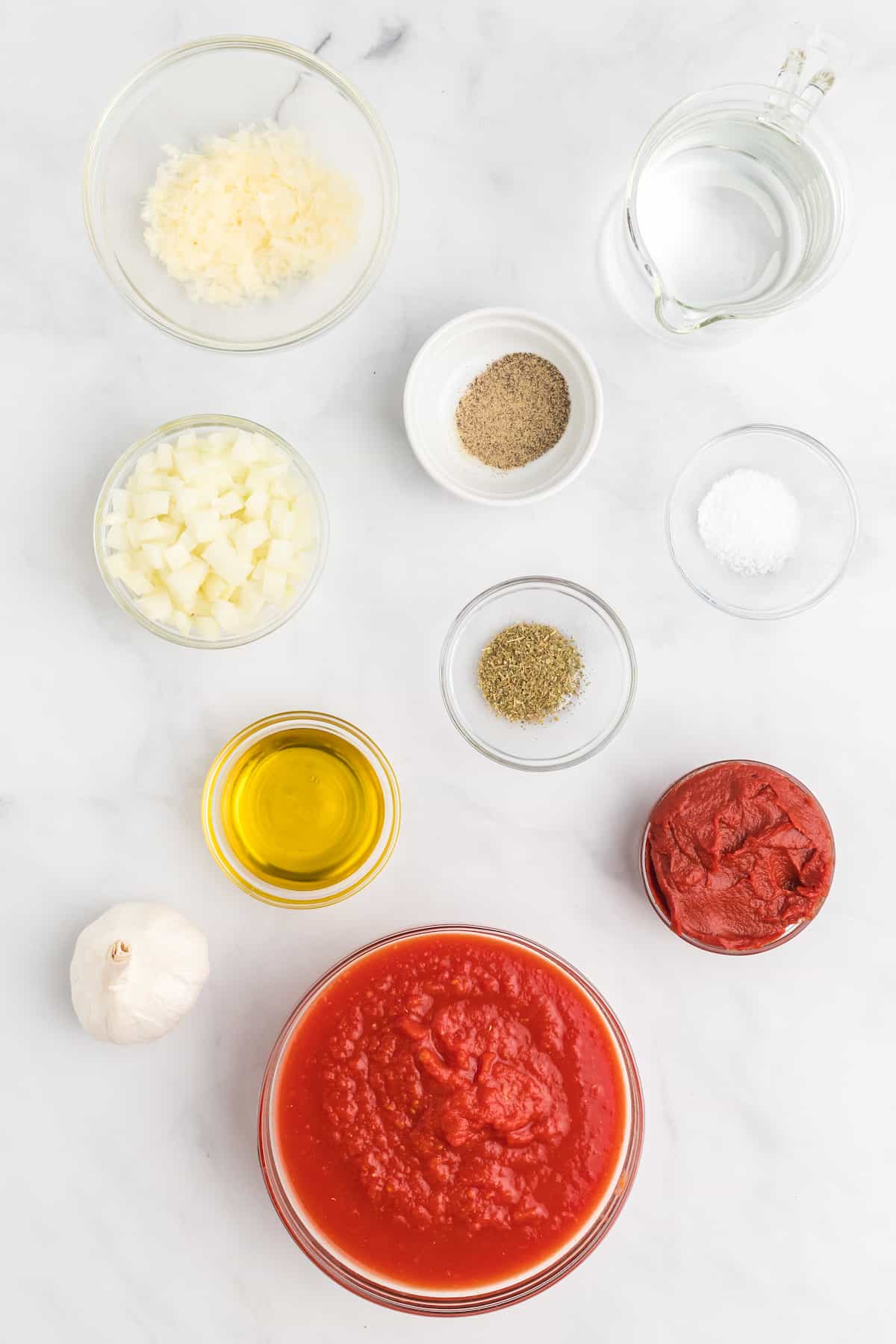 Ingredients for the meatball sub recipe
ground beef
large egg
dry Italian bread crumbs
garlic, minced
Italian seasoning
salt
For the finished sandwiches:
hoagie roll or sub style rolls – alternatively you could use hot dog buns if unable to find hoagie rolls.
mozzarella or provolone cheese
fresh italian parsley (optional)
fresh grated Parmesan or pecorino cheese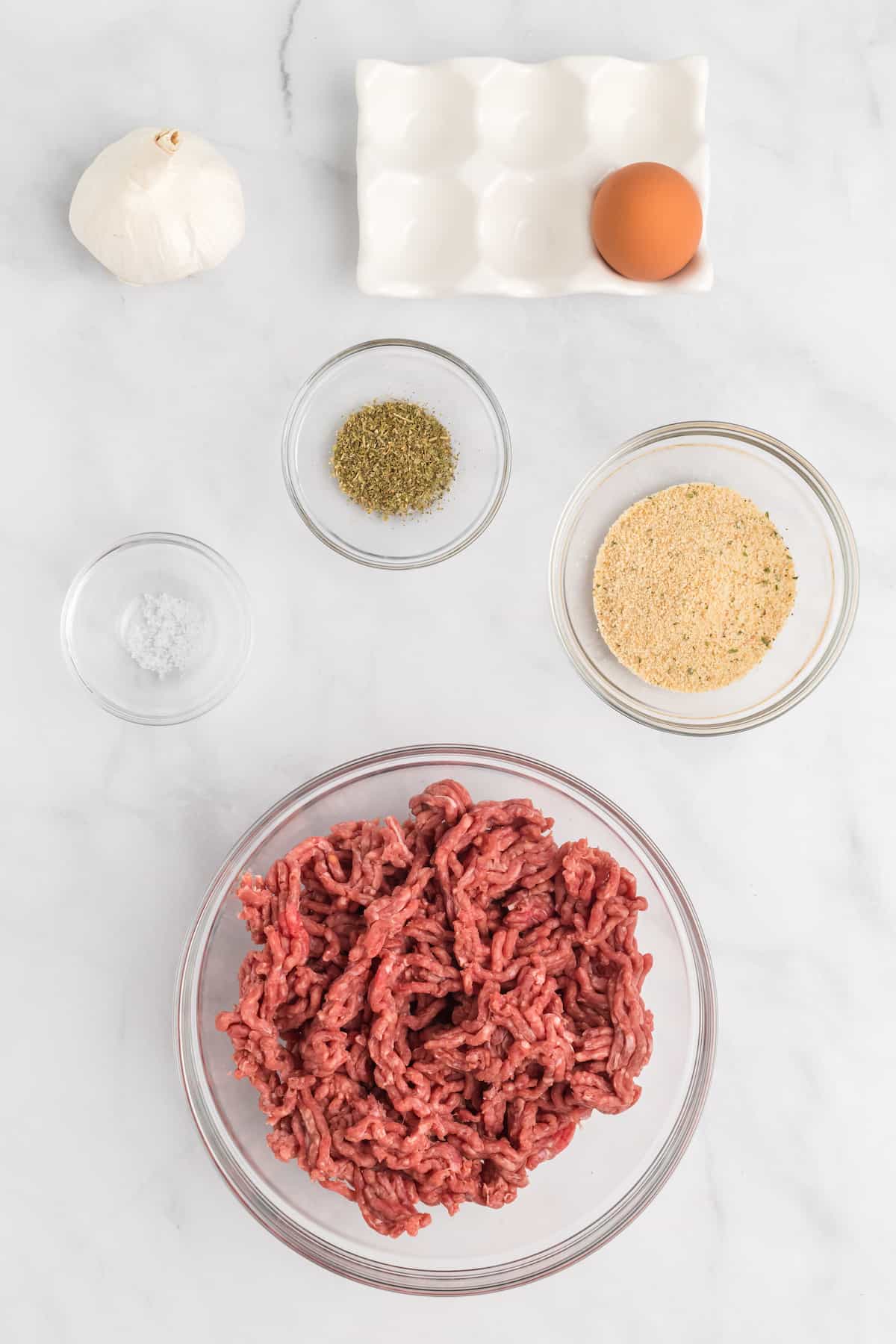 Instructions
Begin the marinara sauce by heating up a skillet or large sauce pan over medium heat. Add the olive oil and sauté the chopped onions until translucent.
Add the minced garlic and heat until fragrant, just about 1 minute. Then stir in the tomatoes, seasonings, water, and parmesan cheese.
Reduce to a low simmer and cook for about 1 hour, stirring occasionally to prevent the sauce from sticking to the bottom of the pan.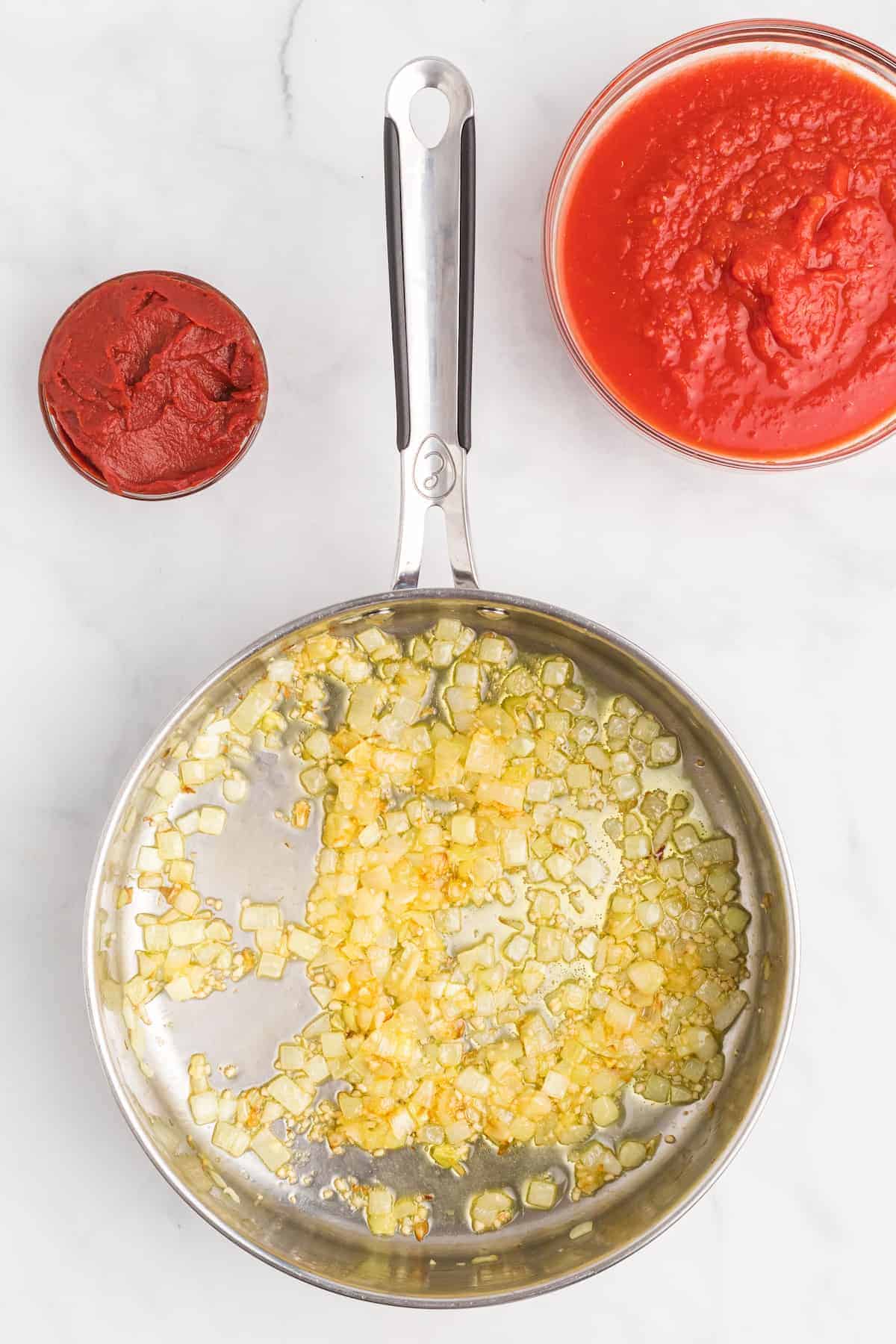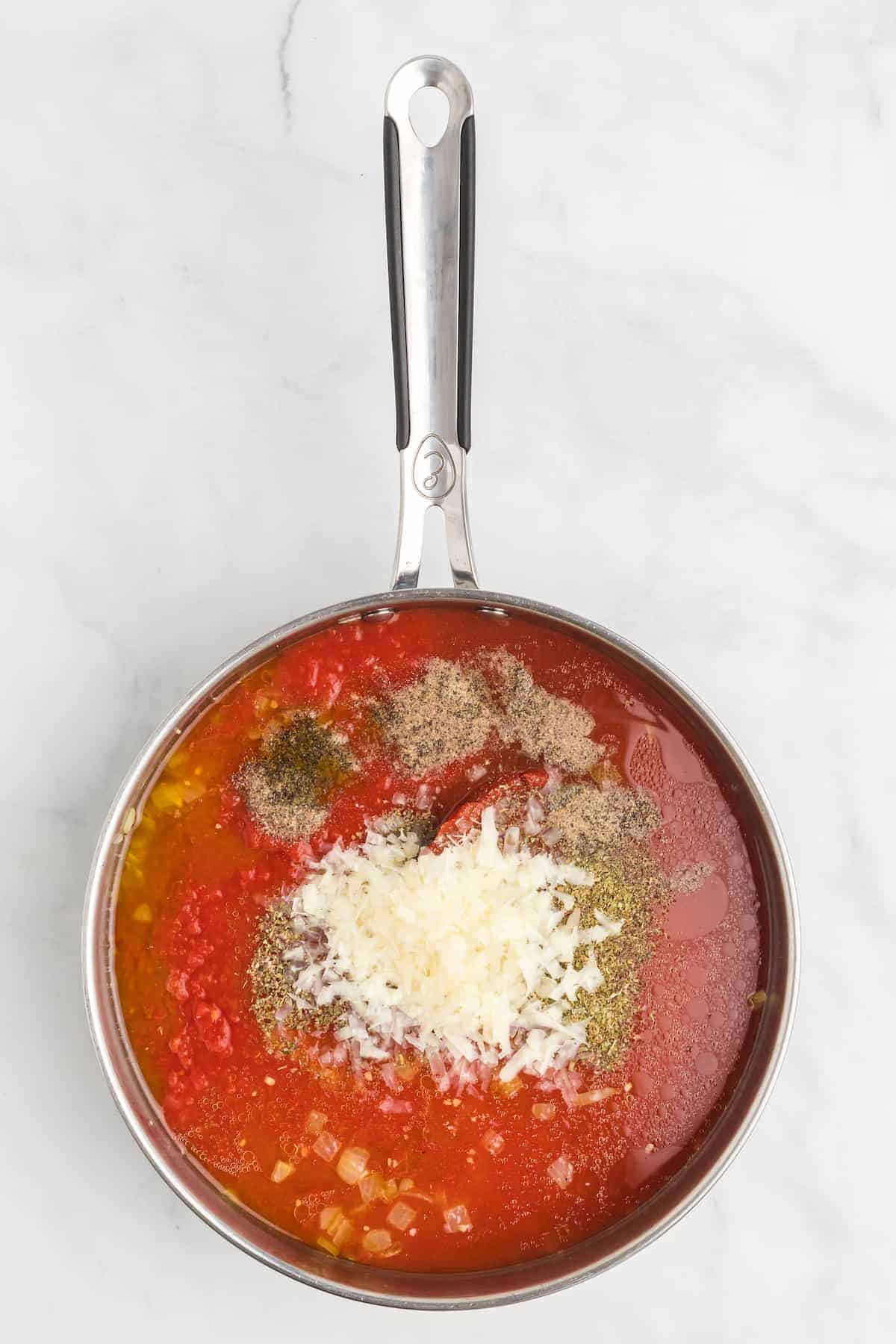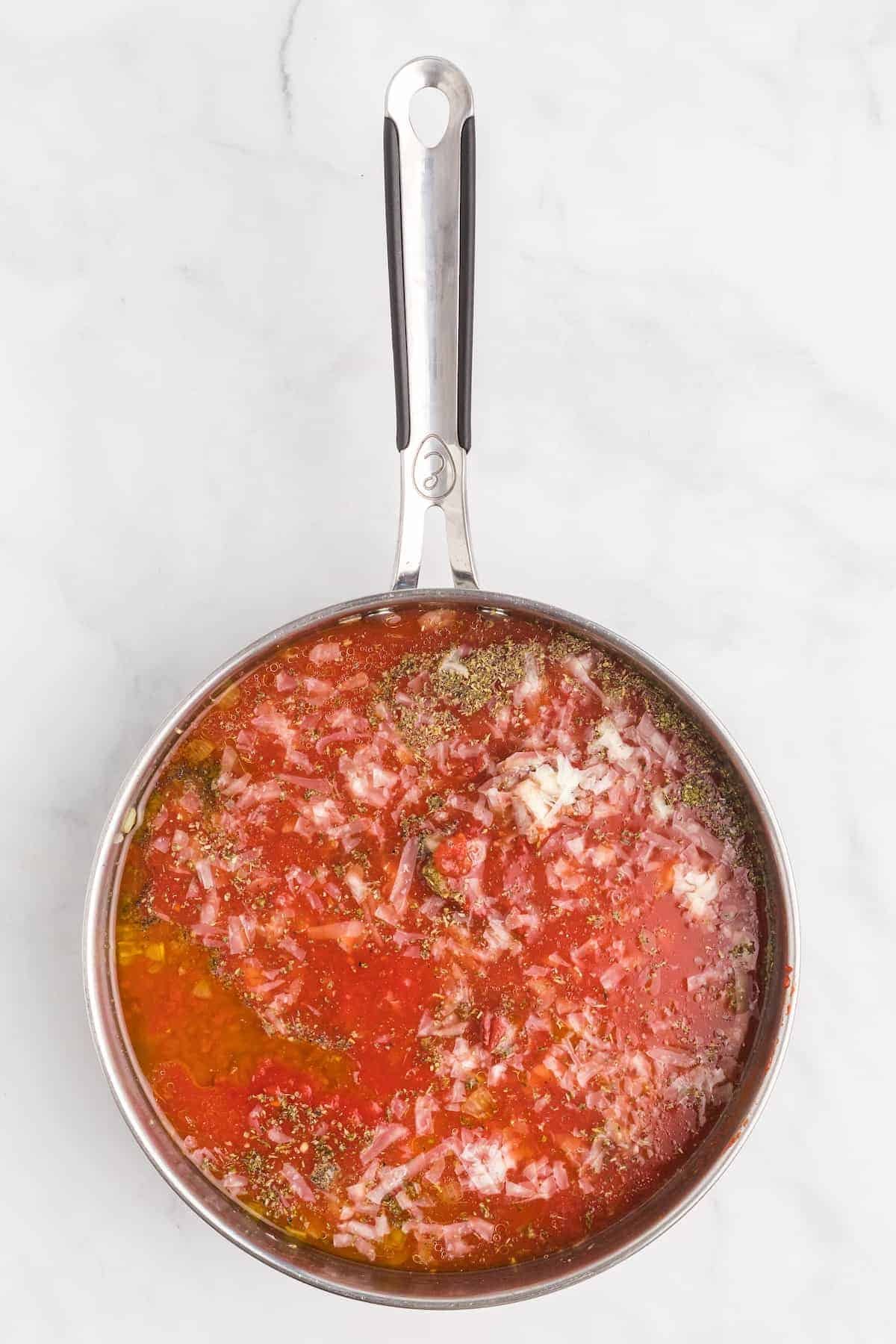 While the sauce is simmering, begin making the meatballs. Add the meatball ingredients to a large bowl and combine well.
Be careful not to over mix the meatballs as this may make the meatballs tough. Shape the meat mixture into small meatballs.
Add a drizzle of olive oil to a skillet or frying pan and heat over medium-high heat. Brown the meatballs on each side.
Then carefully add the browned meatballs to the simmering tomato sauce.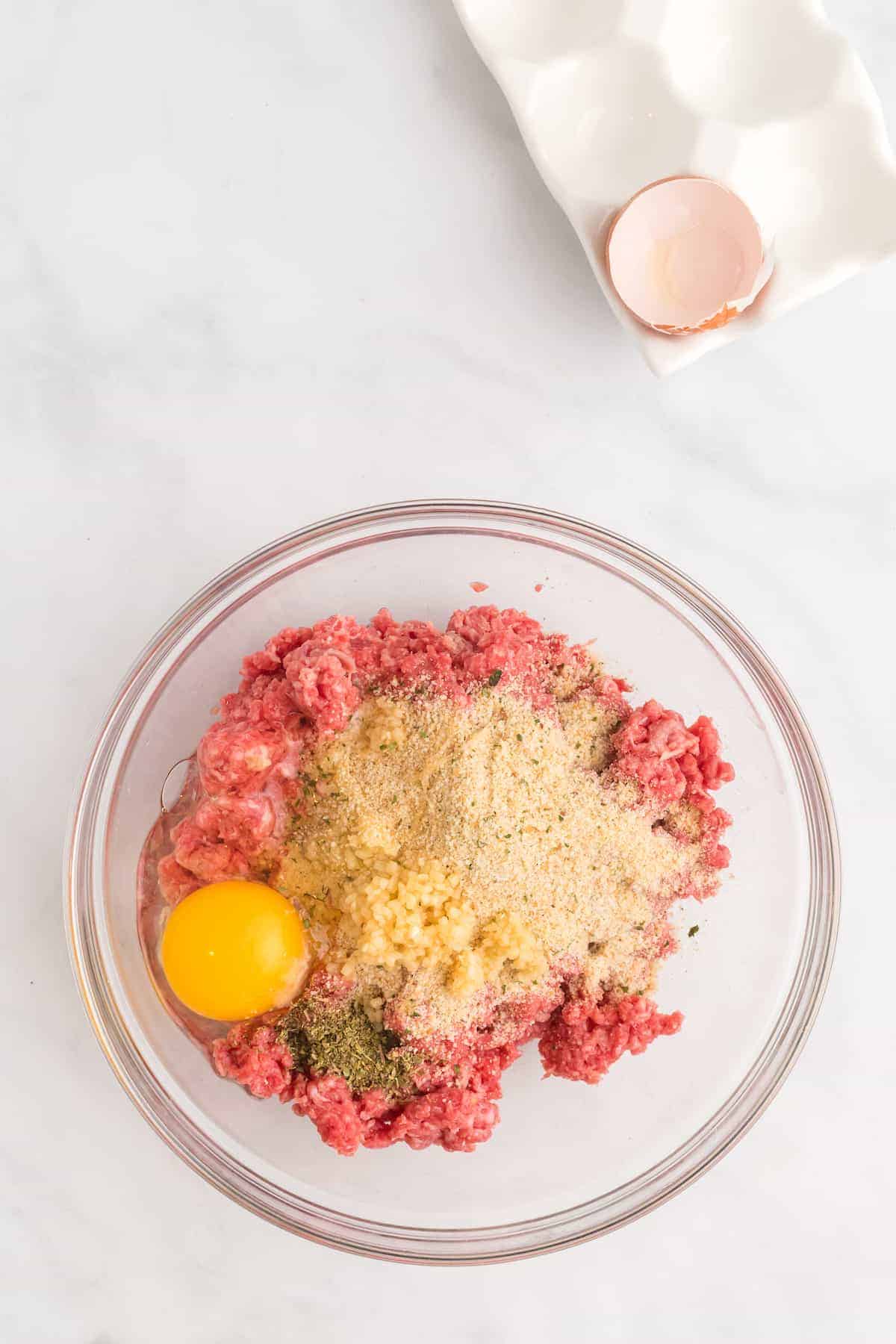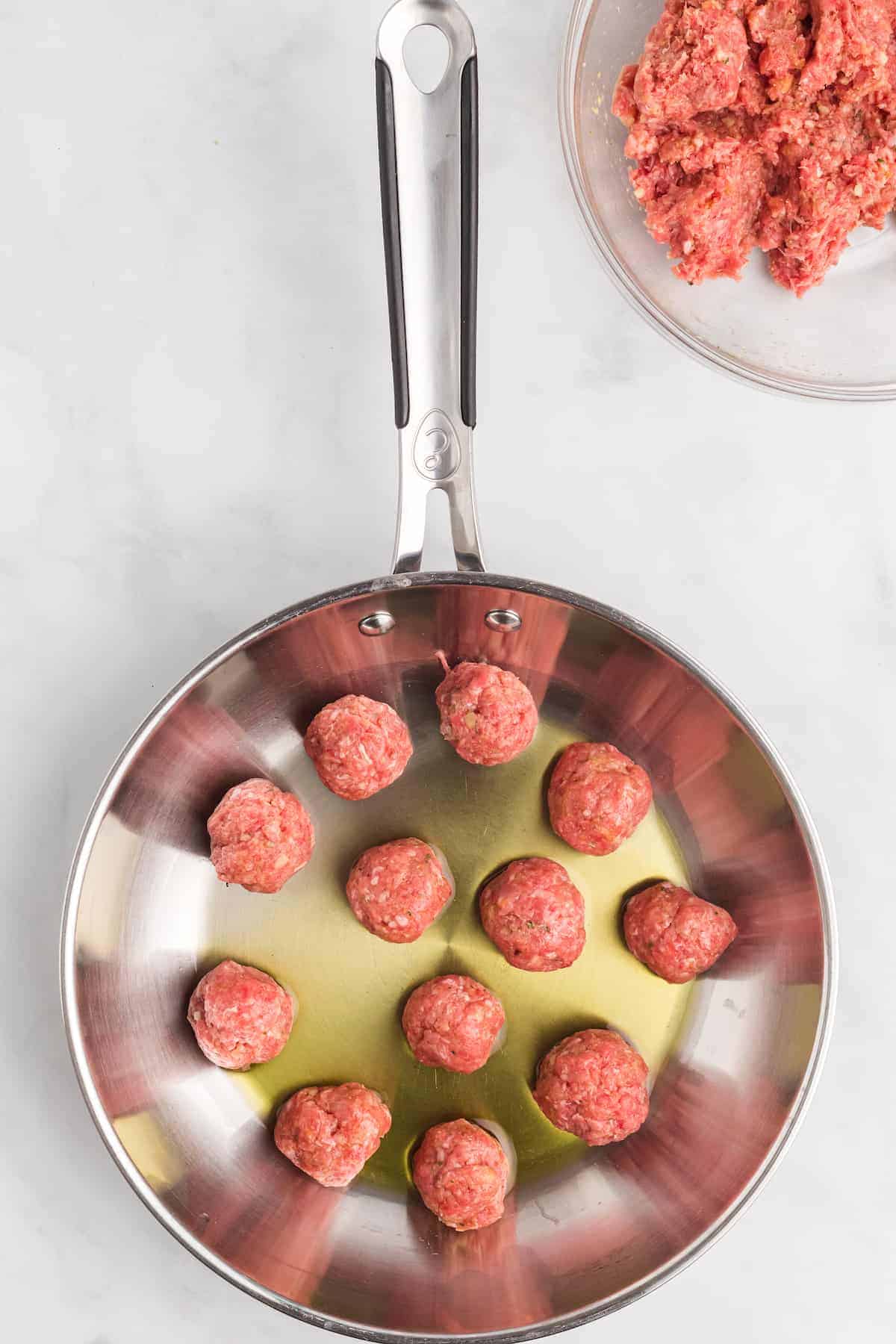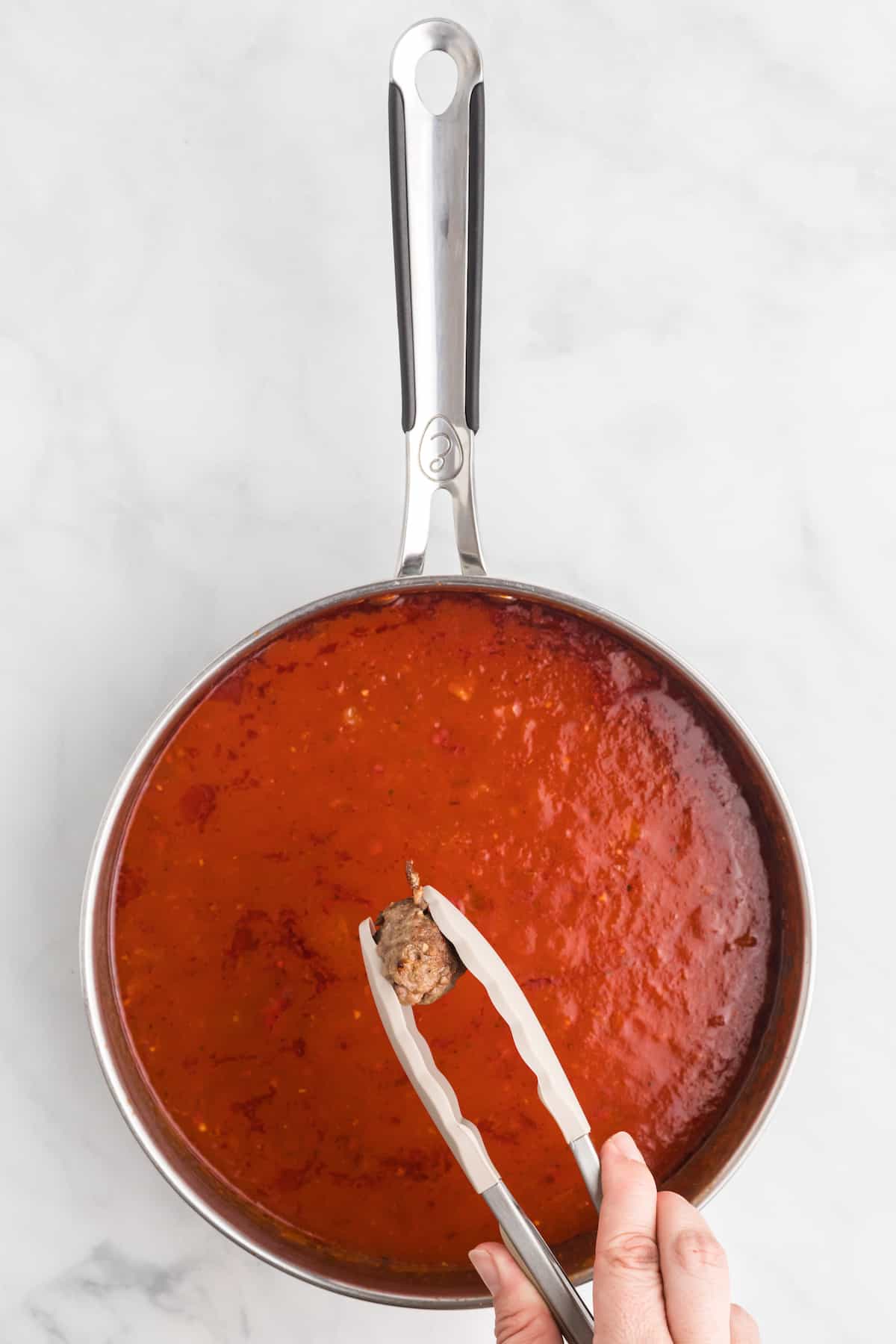 Simmer the meatballs in the marinara sauce for about 15 minutes. While the meatballs are simmering, toast your hoagie or sub rolls in the broiler for just a couple of minutes until lightly toasted.
Fill the rolls with meatballs, and slices of mozzarella or provolone cheese.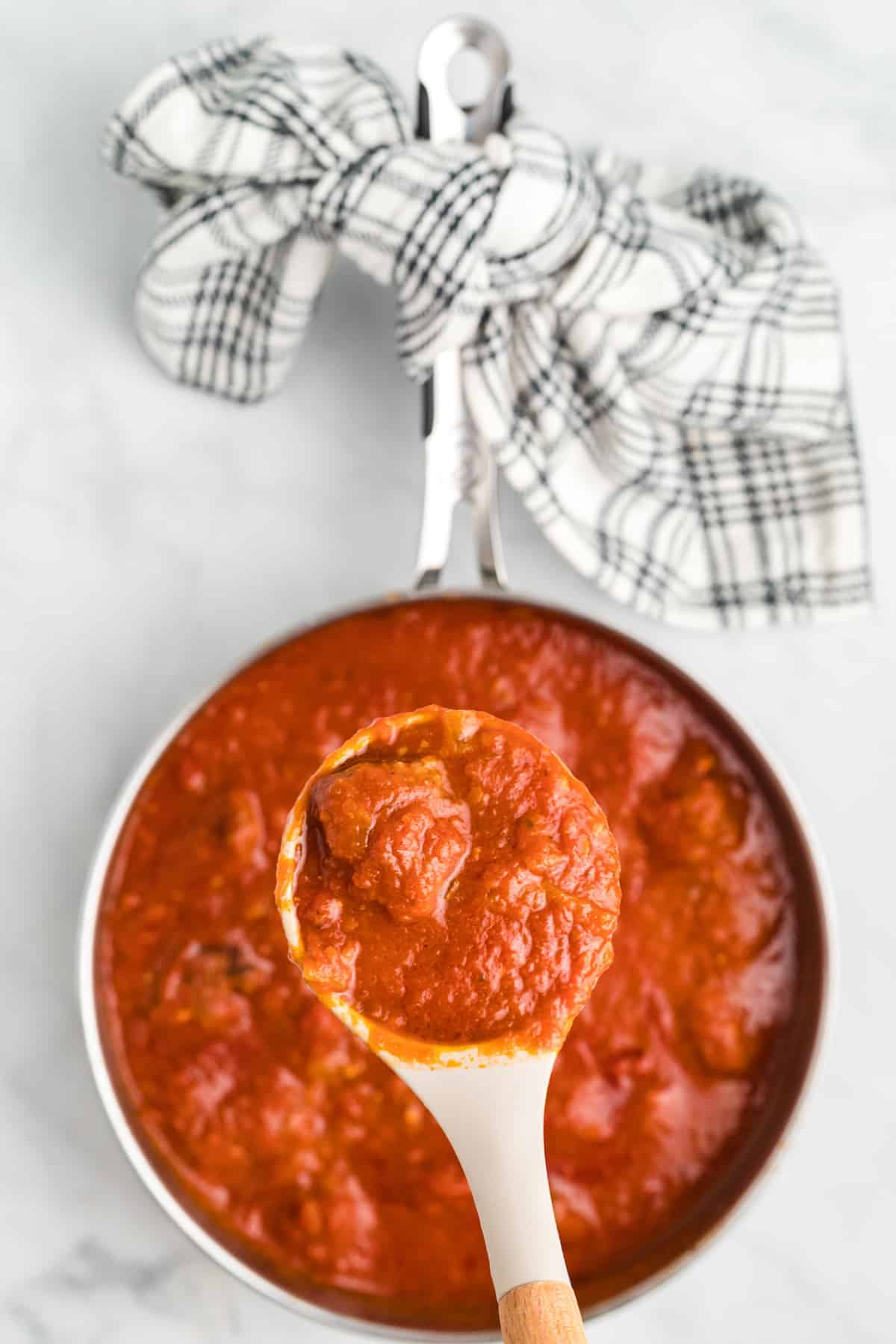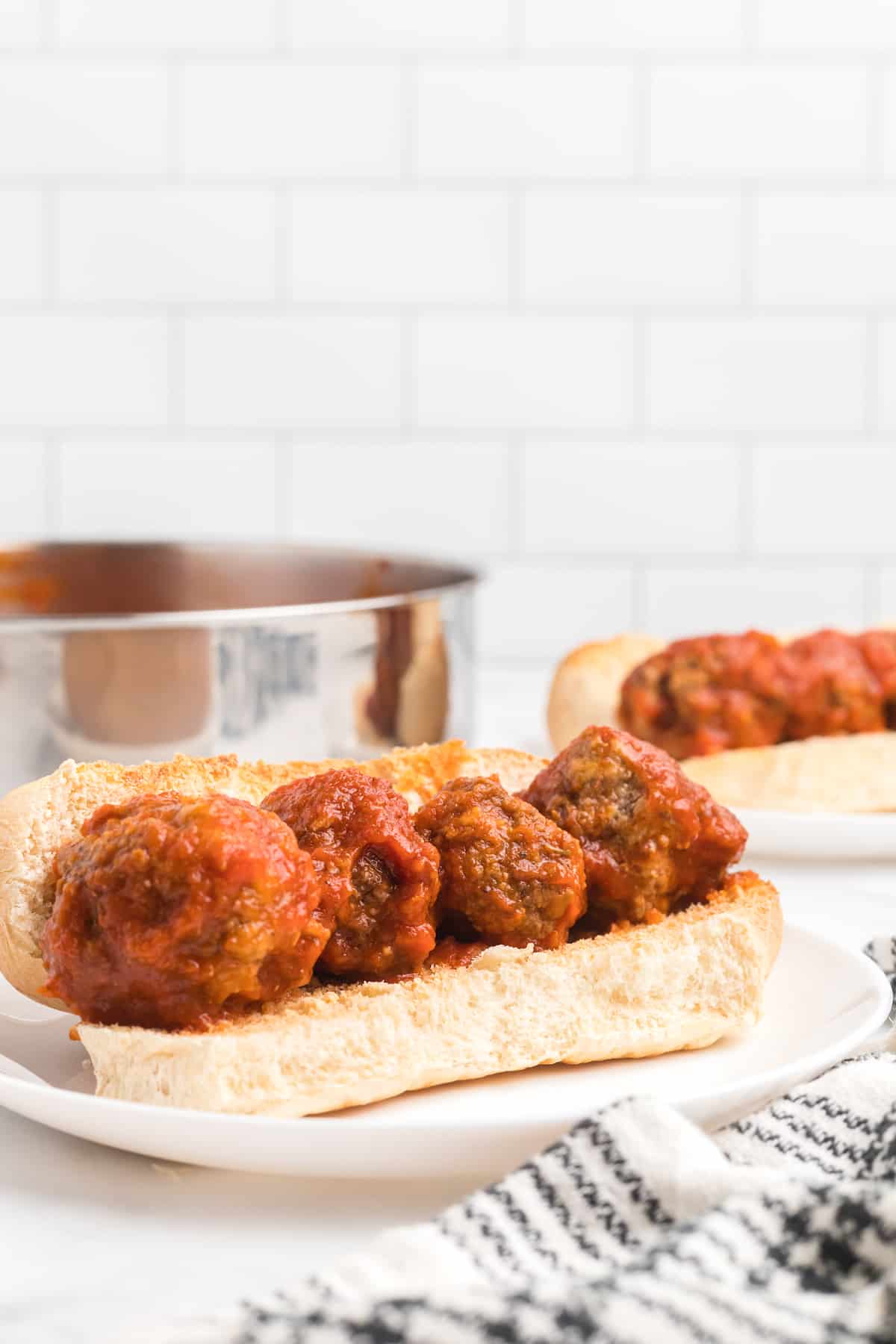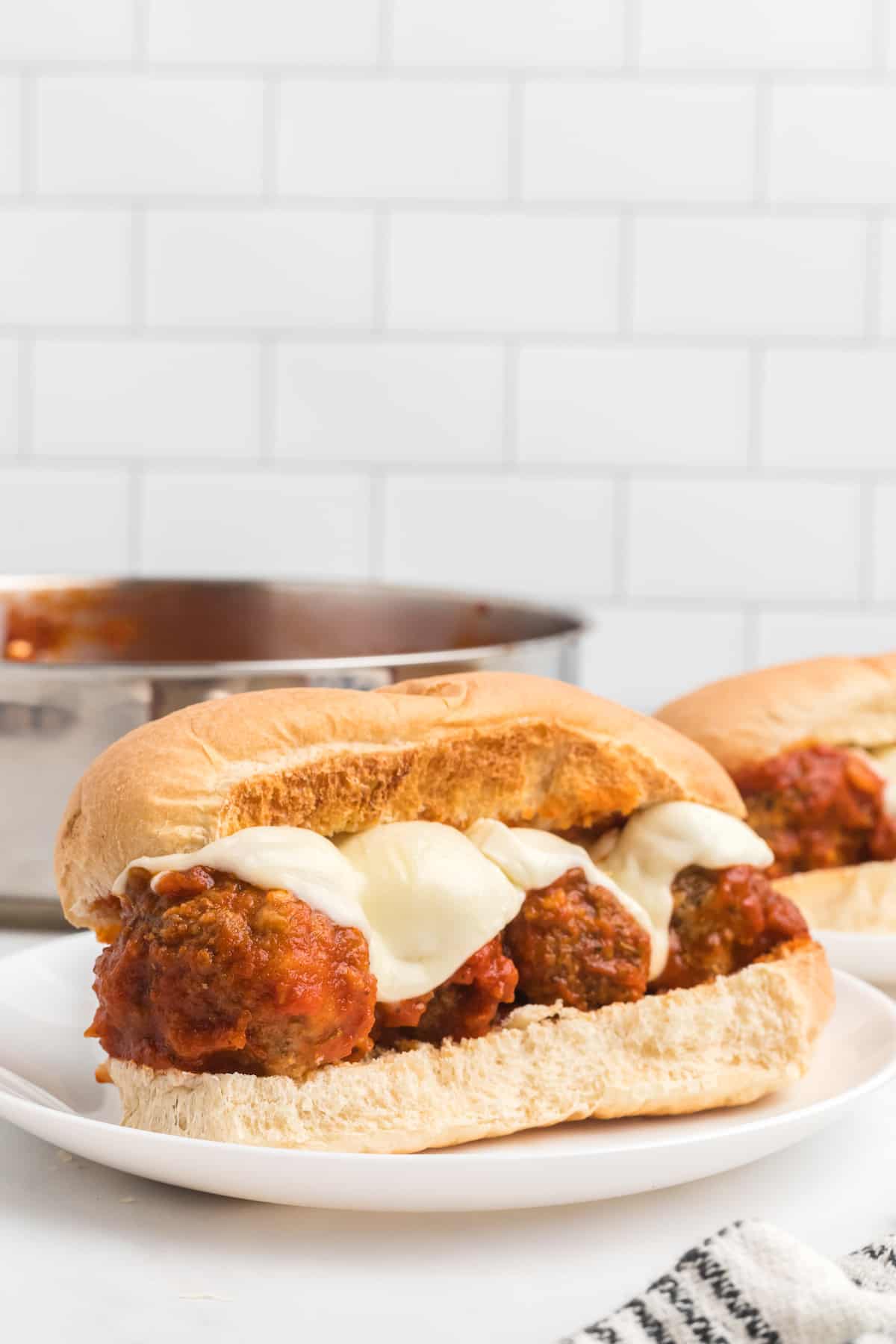 Add the meatball subs to a baking sheet and bake in a preheated oven for just a few minutes to melt the cheese. Or broil for just about 5 minutes to give the subs a little crispiness.
This can also be done in an air fryer!
Serve with a sprinkle of herbs like fresh parsley or oregano, optional and to taste.
And additional fresh grated parmesan or pecorino cheeses to the meatball marinara subs for extra delicious cheesiness!
Other topping ideas:
bell peppers and onions — fresh or sautéed
pepperoncini
fresh greens like baby spinach or tuscan kale
Make these delicious traditional cannoli recipe for dessert to make a complete Italian family style meal!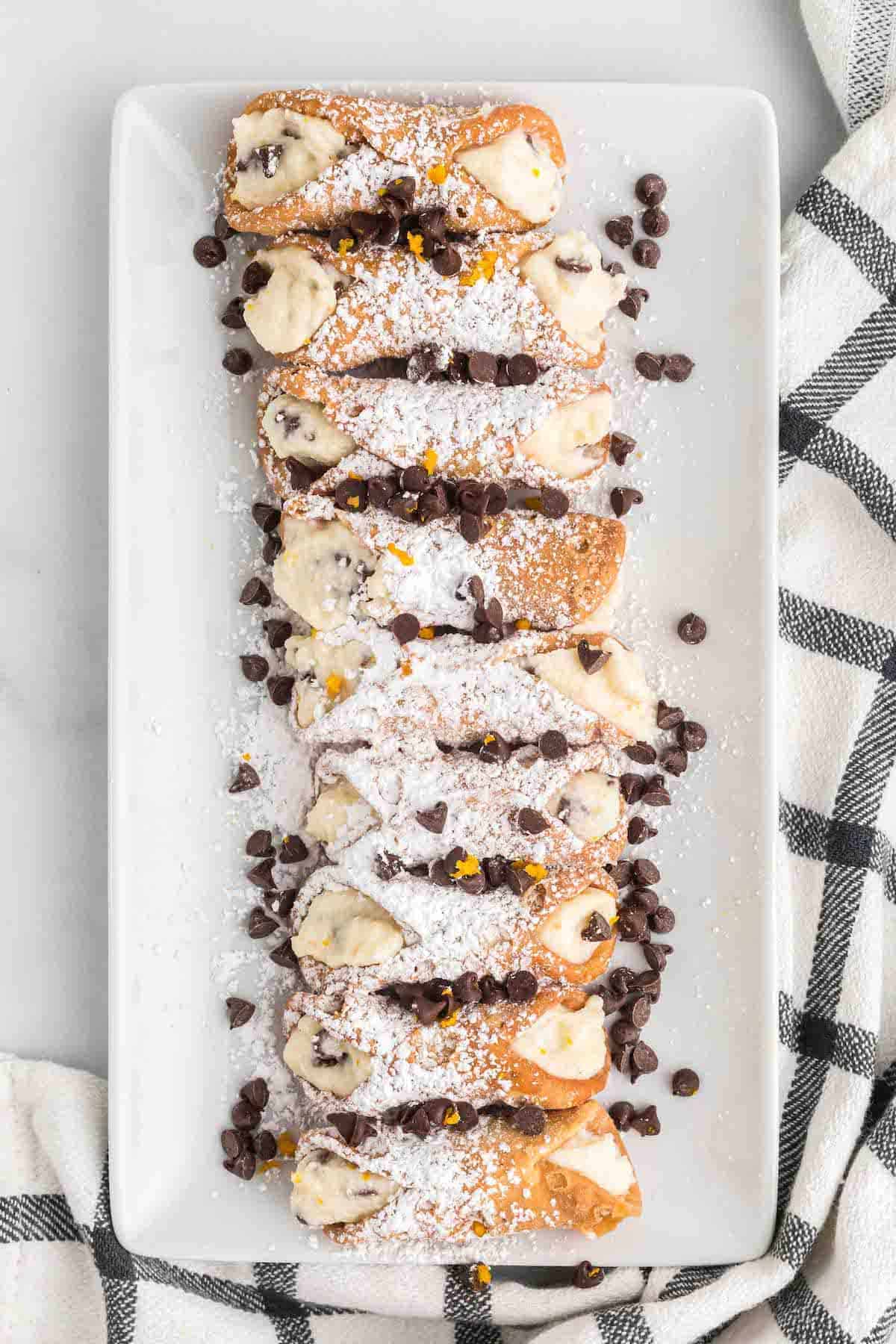 More favorite Italian recipes
These are more of our favorite comforting food recipes that you'll want to add to your meal plan!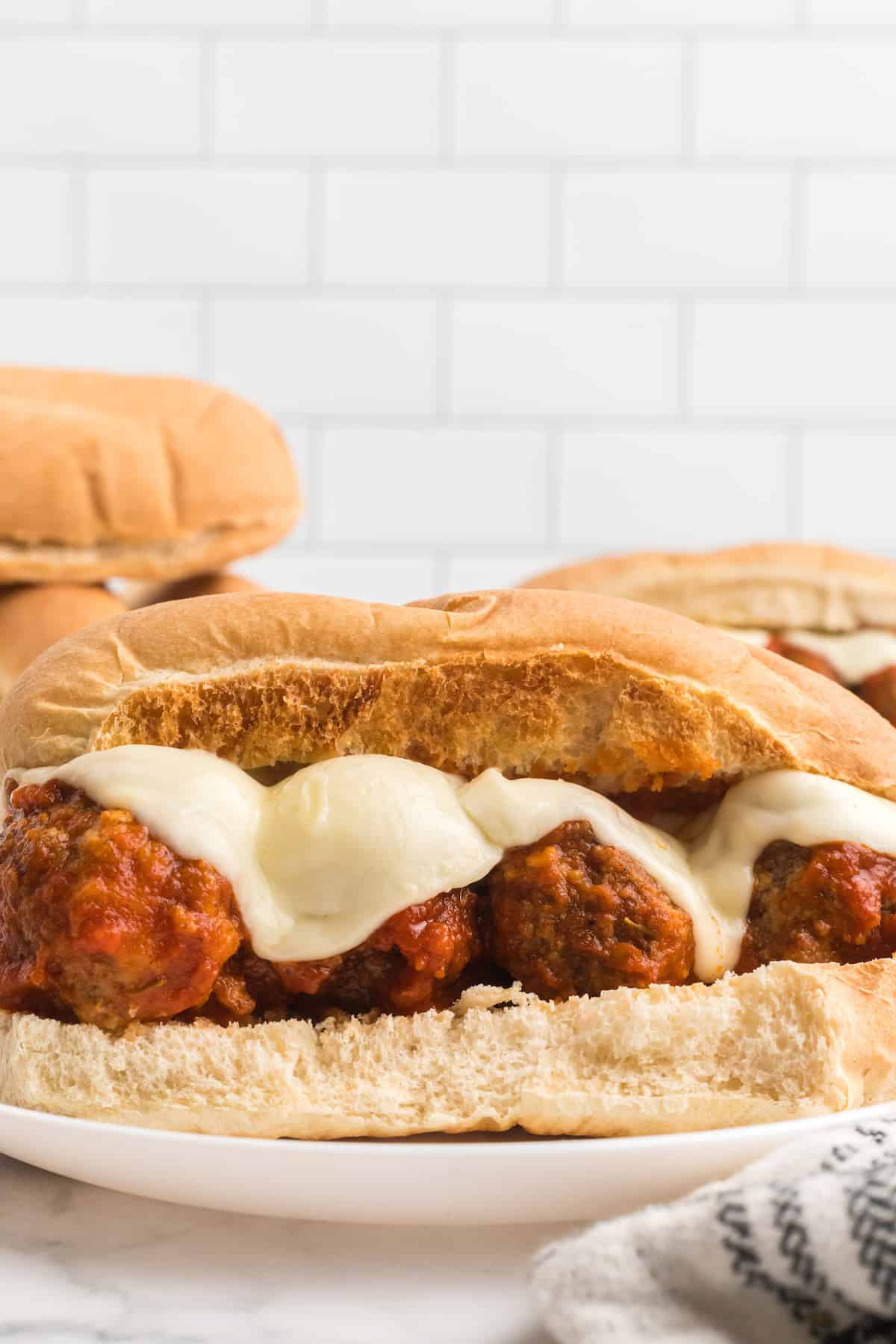 How to store and reheat leftovers
These meatballs and marinara sauce make an excellent prep ahead meal and can be stored in the deep freezer for several months. Just be sure to use a freezer safe container. They can also be stored in the fridge for up to 5 days.
Add the meatballs without the sub rolls to an airtight storage container and keep in the refrigerator. Heat up the leftovers in a sauce pan over medium heat until warmed through. Be sure to stir occasionally to prevent the sauce from burning on the bottom of the pan.
FAQ (frequently asked questions)
What is good on a Meatball Marinara sub?
If you're looking for some extras beside the meatballs and marinara, try a combination of cheeses like mozzarella or provolone, with some fresh grated Parmesan or pecorino. And fresh or sautéed bell peppers and onions are also great additions to a hearty meatball sub.
What sides go with sub sandwiches?
I like to provide cold salads and something fresh to pair with subs. They are very filling and hearty on their own, but providing some fresh veggies with them is a great option. Pasta salads, or something crunchy like fresh vegetables, chips, or pretzels are a nice treat too.
want more recipes?
Check out the recipe index where you can discover more homemade recipes from my homestead!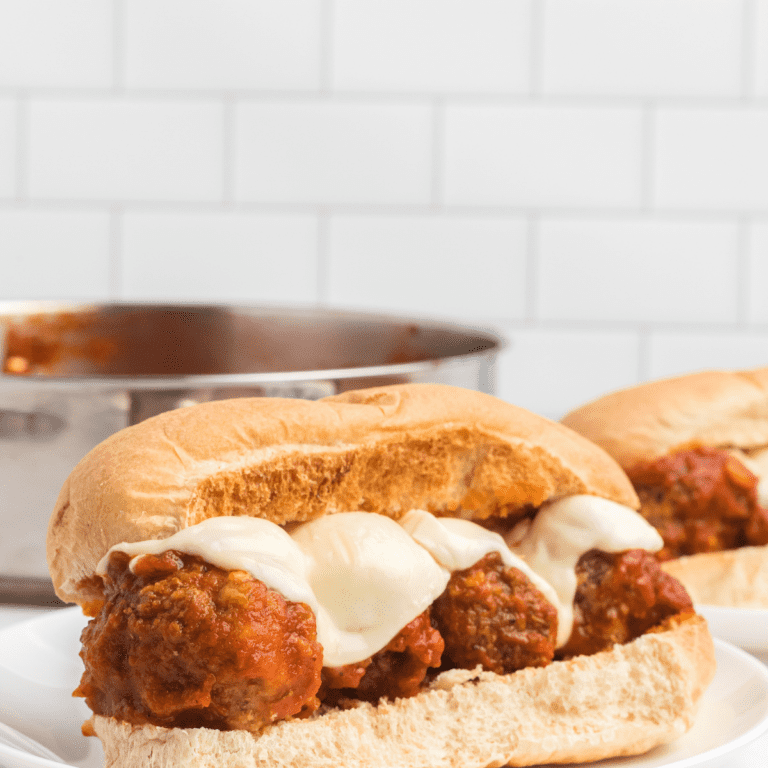 Meatball Sub Sandwiches
With this easy recipe, you can make a classic meatball sandwich at home. The tangy marinara sauce is the ideal complement to the juicy meatballs.
Instructions
In a large skillet or dutch oven, cook onion in olive oil until translucent, add garlic and stir until fragrant (just about 1 minute), stir in the canned tomatoes, tomato paste, water, salt, pepper and Parmesan cheese.

Cook on low simmer for 1 hour. Stir occasionally to prevent burning to bottom of pan.

Combine ground beef, breadcrumbs, garlic, egg, and seasonings and mix thoroughly. Be careful not to over mix the meat. Form in small balls and brown sides in hot olive oil in a skillet.

Add browned meatballs to sauce and cook over low heat for 15 minute

Serve with fresh mozzarella slices and hoagie style rolls for meatball subs. Optional: top with fresh herbs or sautéed onions and peppers.
Nutrition
Calories: 393kcalCarbohydrates: 18gProtein: 21gFat: 28gSaturated Fat: 9gPolyunsaturated Fat: 2gMonounsaturated Fat: 14gTrans Fat: 1gCholesterol: 90mgSodium: 990mgPotassium: 940mgFiber: 4gSugar: 10gVitamin A: 835IUVitamin C: 20mgCalcium: 191mgIron: 5mg
Tried this recipe?Give it a 5 star rating and pin it to your Pinterest account!
where would you like to start?