What are some of the most toxic items in the home? I'm sharing 10 of the worst offenders and what natural items to replace them with!
With Spring right around the corner, thoughts of organizing and cleaning all the things have been creeping in my mind. I've been doing a lot of decluttering, purging, and detoxing our home. And trying to further eliminate some of the most toxic items in the home.
Our family has been working on a more natural lifestyle for several years. For our family it really is a journey. I've found that moving at a pace that doesn't put a strain on my family or marriage is what works best.
If I introduce things at a speed that works best for all of us, there's less resistance. And the family starts to see these changes as a way of life.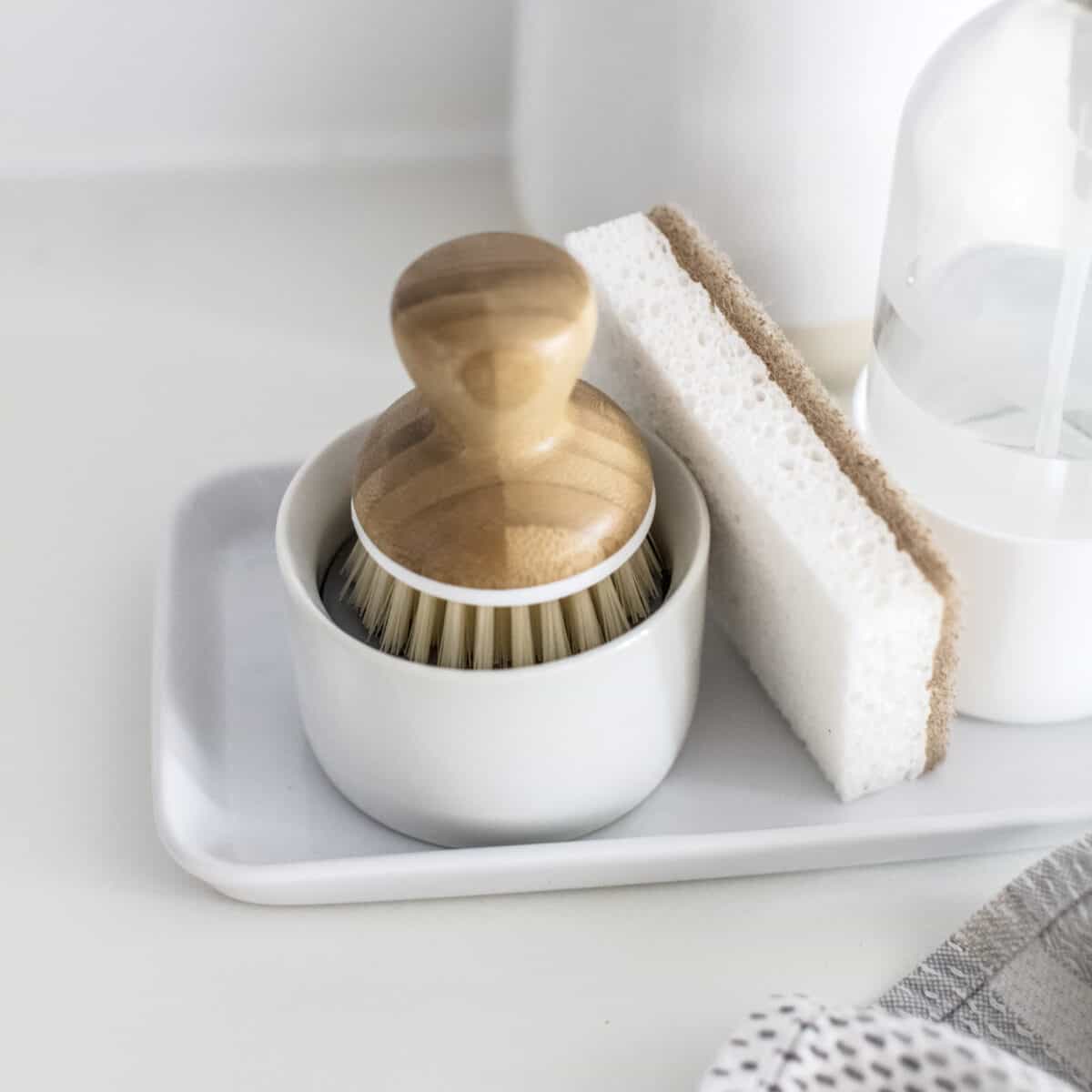 This post has been updated from the original publish date of February, 2019.
Some of the Most Toxic Items in the Home
We are in no way perfect in this natural lifestyle. But we are working on this and trying to become as educated as we can. While doing a lot of research, these are some of the things that we have begun purging from our home.
Honestly, I was unaware of most of the harmful items surrounding us in every day life. When I became pregnant with my first child, I could no longer tolerate standard cleaning supplies.
So I started to research.
Move forward several years and that's where we are now. Here are 10 of the most toxic items we have removed and what we've replaced them with.
These are just the things that our family has discovered and the changes that we've made. I always suggest that people do your own research.
You have to find the options that work best for you and your family.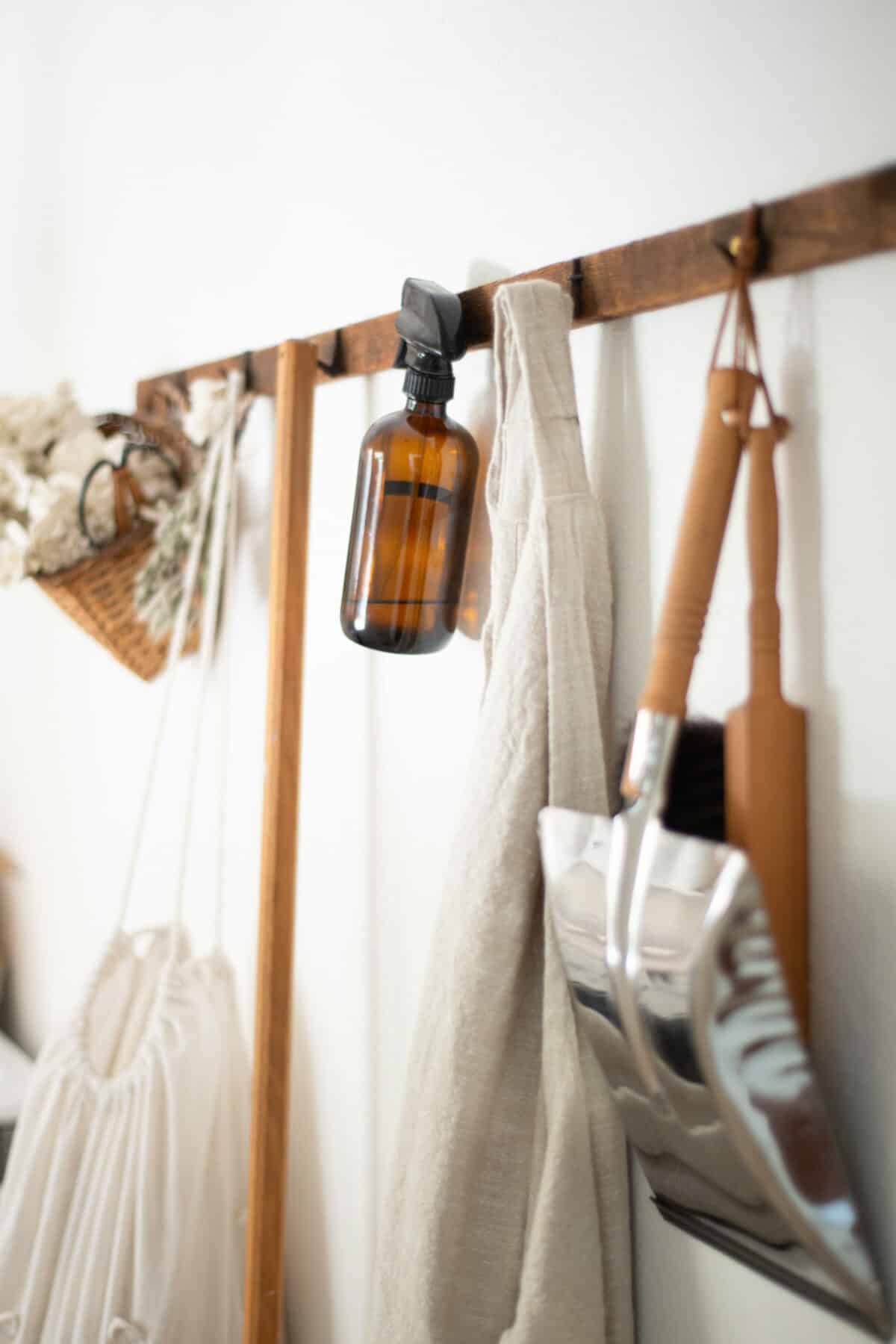 #1 Cleaning Products
Thanks to hormones during my first pregnancy, I discovered natural and non toxic cleaning options. We've ditched the toxic chemicals and replaced them with some great options that truly work. Even with all of the dirt we experience on a farm.
Here are a few of our favorite options:
✨Earthley – these are my ultimate favorite cleaning products to use in our home. The concentrate lasts for a really long time and it works incredibly well! I definitely recommend this brand. It will replace just about all of your basic cleaning products. Grab yours here and use code BHH10 for 10% off of your first order!
✨Azure Standard – many great options for natural cleaning from laundry detergent to all purpose cleaning and everything in between. Check out the amazing bulk options here.
✨Essential Oils – A lot of essential oils have germ fighting and cleaning abilities. I use them often mixed in with our cleaning products. Here are some great starter kit options.
#2 Laundry Supplies
Earthley is also a favorite option of mine for the laundry room. Vinegar is a great alternative to fabric softener.
Wool Dryer Balls – Great option for cutting dryer time and eliminates the need for toxic dryer sheets. Find a great alternative here. These also help remove static from clothing.
Related: Getting Started with Natural Cleaning Products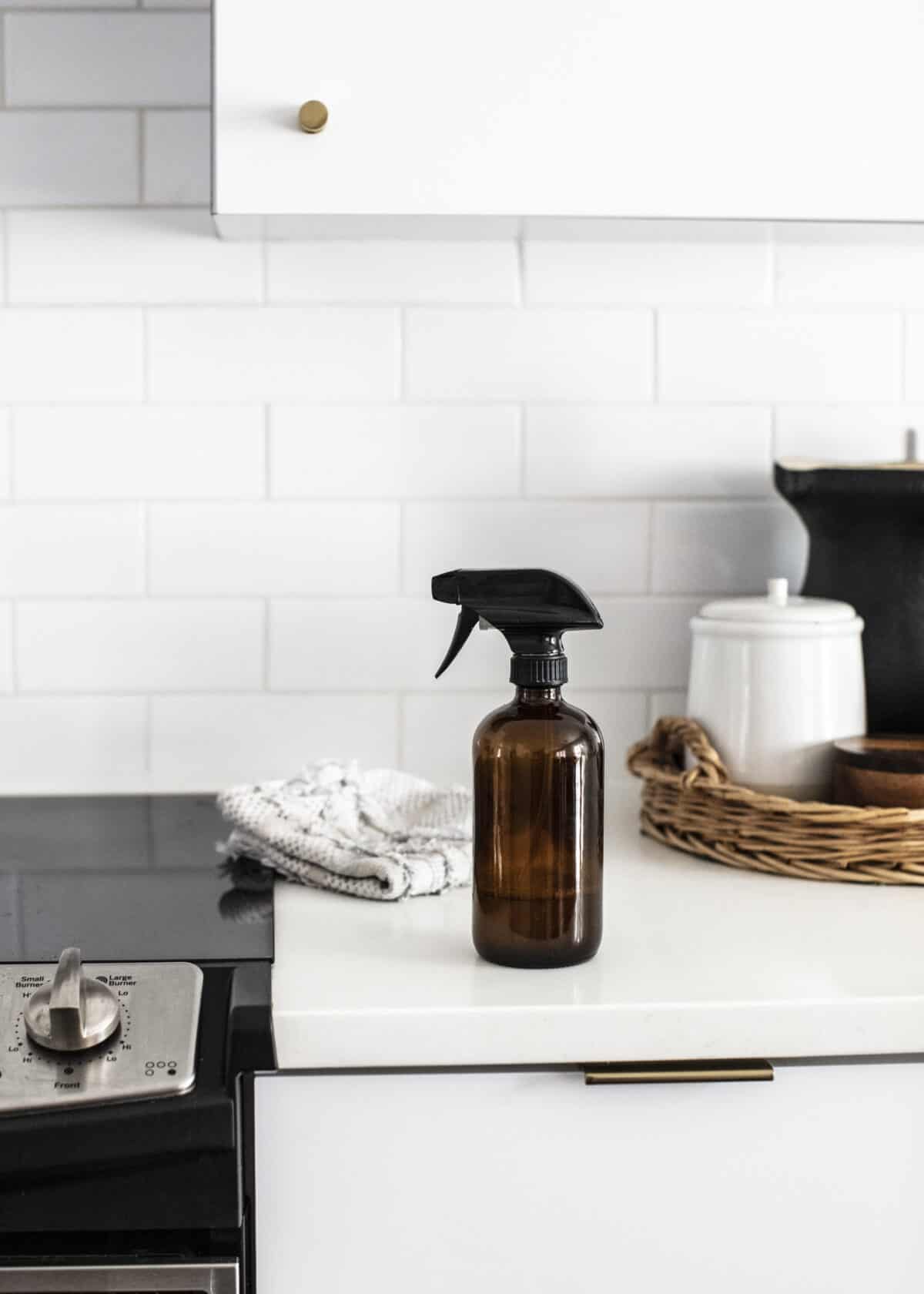 #3 Microwave
The microwave was the second thing that we removed from our home. And yes, it sure was an adjustment for us to get used to. But the amount of toxic radiation was enough for me to ditch ours.
This change wasn't impossible. We just needed to learn how to make changes, like heating food up in the oven or on the stove top.
And honestly, we didn't replace it with anything. We are trying to live a more simple lifestyle and we didn't feel the need to add anything else into the home.
We've survived almost 5 years without one!
#4 Plastic Supplies in the Kitchen
The next thing we removed from the home! There has been numerous proven studies and research on the many dangers of plastic. Some cases are hormonal imbalances, immune issues, neurological and developmental effects.
BPA and Phthalates are also of grave concern with them being linked to many health concerns and birth defects with extended use.
We have replaced plastic use with things like Bees Wraps and these glass containers for food storage in the kitchen.
More of our favorite non plastic home items can be found here.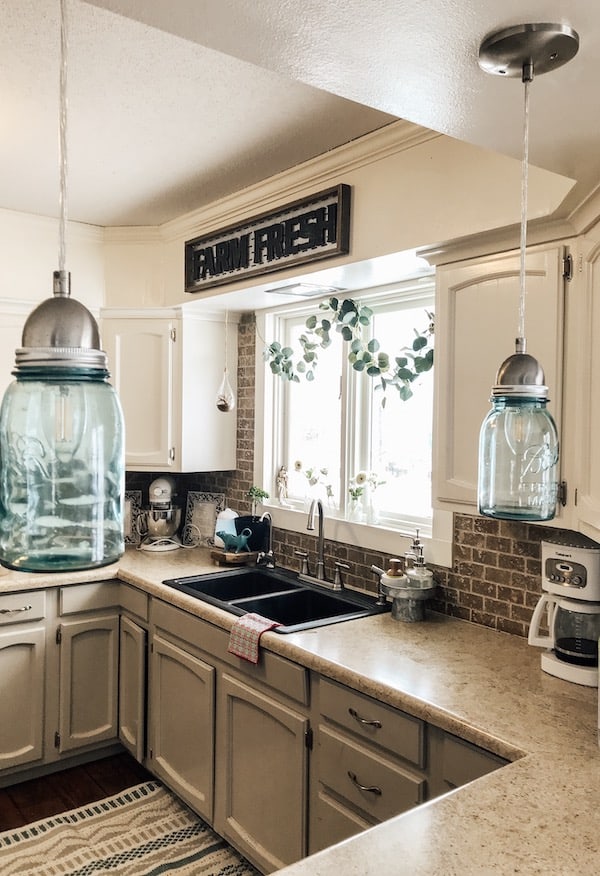 #5 Toxic Cookware
When my husband and I were first married, we purchased a really nice set of non stick cookware. After learning of the hazards of these types of cookware, I ditched them.
There's a lot of information out there about potential hazards and I always encourage people to make their own informed choices.
The fact that our cookware was beginning to flake off was enough of a concern for me. I definitely didn't want any of that stuff to end up in our food!
We've recently been sent a set of Caraway Home cookware for review and we are pretty obsessed. This brand provides non-toxic cookware that is non-stick and seriously beautiful!
→ Read our Caraway Cookware review here. Is it worth the hype?
And not only do they provide natural cookware, they have a line of bakeware too! Check them out here.
We also love to use cast iron skillets, and stainless steel pots. We have been replacing our cookware and other natural kitchen products with products found at Lehman's. I love this company because they have many excellent homesteader favorites. And they are a family owned business.
#6 Fragrances
Burning candles in the home was a regular thing for me. Not only did they set a calming and relaxing vibe, but they also made the home smell great. Most candles are made from paraffin wax which is known to release toxic fumes.
There are safer options out there like soy and beeswax. However, we just avoid using them altogether. With the exception of liturgical candles used on occasion and those are made out of beeswax.
What we do instead. Mostly I used candles for the scent it provided. Now I have several essential oil diffusers that I run in our home. Here is one of my favorites. And here is another great option we love.
This one is on my wish list! Super cute!!
Did you know that houseplants can actually help clean the air? This is another way we avoid using fragrances in the home. Here are 15 best air cleaning houseplants.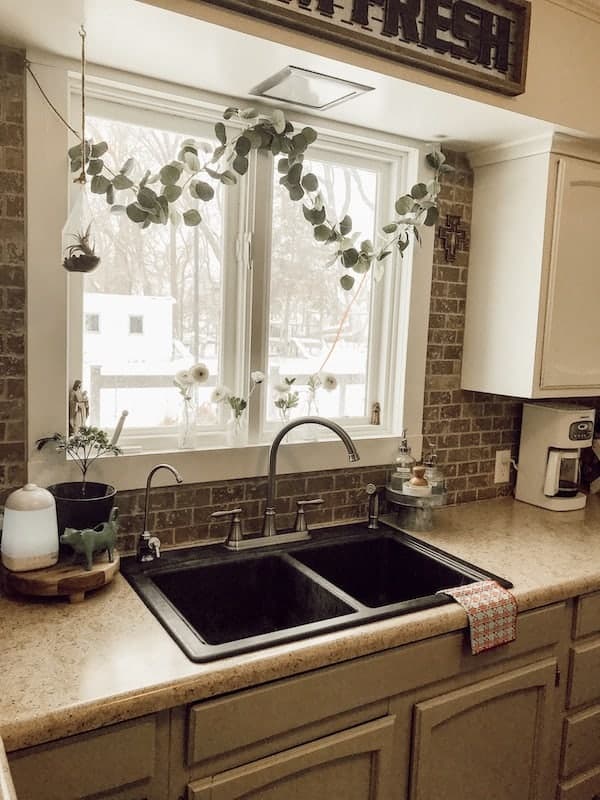 #7 Health & Beauty Products
I love to make most of my beauty products like natural deodorant or homemade goat milk soap.
But I get it, most of us are busy and don't have the time to make most of our products from scratch. This is where a lot of research is necessary before we make purchases.
Not everything labeled as natural is actually natural. I like to keep an app on my phone called "Think Dirty" and will research products when at home and on the go.
Related: 20+ All Natural Homemade Soap Bar Recipes
Don't want to make your beauty products, check out a favorite brand of ours, Toups & Co. Made with simple & real ingredients! Use code BHH10 for 10% off of your first order!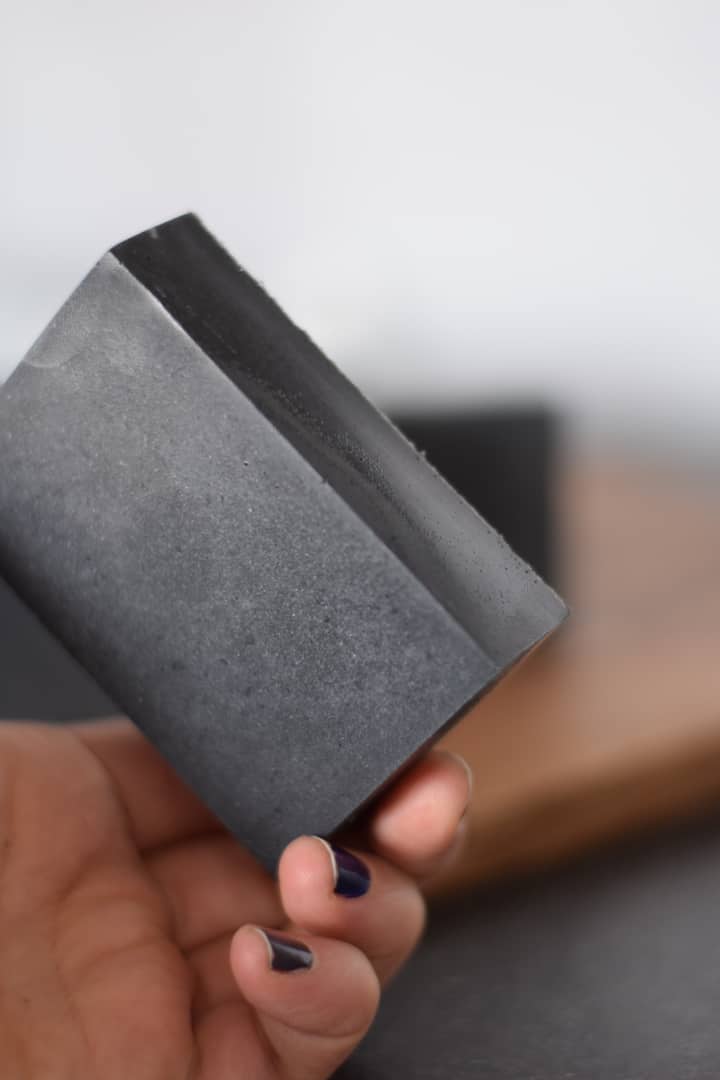 #8 Cosmetics
To piggy back off of the beauty products, cosmetics can be another area full of toxic chemicals in the home. Again, this is where research is best for each person and do what works best for you.
I personally don't wear a lot of makeup very often, except for special events or actually leaving the homestead. And when I do, I try to find a good natural option.
My favorite natural cosmetics are Toups & Co. Made with simple & real ingredients! Use code BHH10 for 10% off of your first order!
In addition to the Think Dirty App, I like to use the EWG website for researching cosmetics. They have a huge database of products and ratings to help make informed decisions.
#9 Flame Retardants
This is something new that I've discovered to be an issue. The problem is that they contain bromine and chlorine which can be linked to sexual and neurological disorders.
So, you bet that in the near future we will be purchasing all organic mattresses for the entire family.
Stay tuned, I'll share which options we decide on for the family.
#10 Pesticides
It isn't uncommon for people to use pesticides in their homes especially where we live. Country life can result in a lot of unwanted pests and insects. But using pesticides in the home can fill it full of toxic chemicals and effect the air quality.
We don't use any pesticides around our home.
Here's where natural remedies comes in to play. Essential oils are a great resource for combating pests and insects. Cats have kept the mice away for years!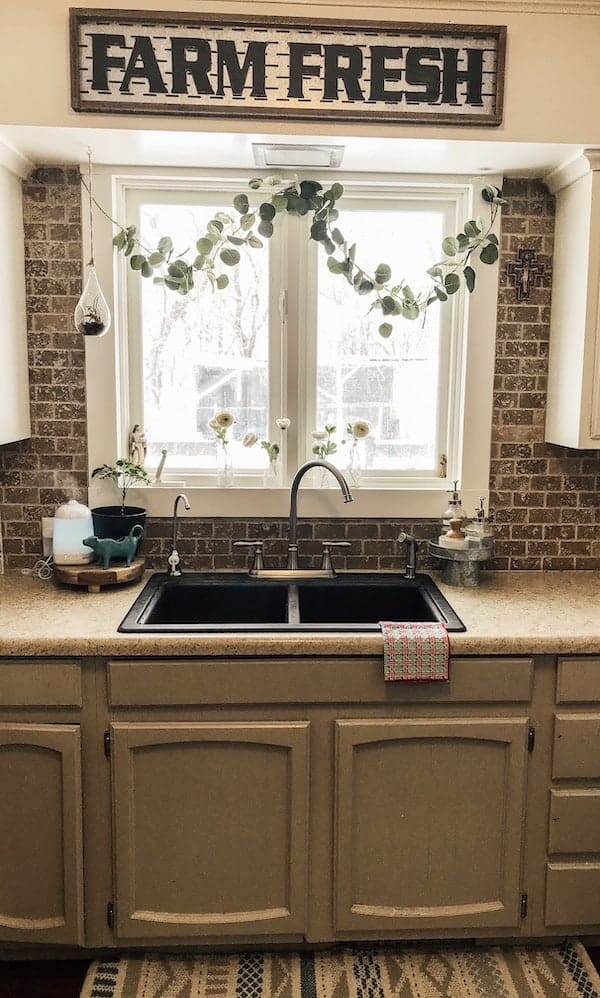 Final Thoughts
Some things to keep in mind before making changes in your home…
Always research your best options. What works for me and my family may not work for you and yours. And vice versa.
Not everything that says "natural" truly is natural. Read the ingredients and then research those ingredients if you're not too sure what they are.
And not everything is regulated well enough to actually include all of the ingredients. This is why I like resources like the Environmental Working Group because they take a lot of the guess work out for you.
When in doubt, organic labeling is usually a safe bet.
A few of the common toxins to avoid are:
Parabens
Sulfates (sodium lauryl sulfate, sodium laureate sulfate, etc)
Fragrances
Parfums
Remember, this is a journey and not everyone moves at the same pace. Take your time with small changes.