Are you new to gardening? And looking for ideas for beginning your own home garden? I'm sharing awesome tips for getting started with vegetable gardening for beginners.
I know that when I started my first garden, I was a bit overwhelmed by all of the options and processes.
In this post, I'm sharing a few of lessons I've learned to help you get your garden started.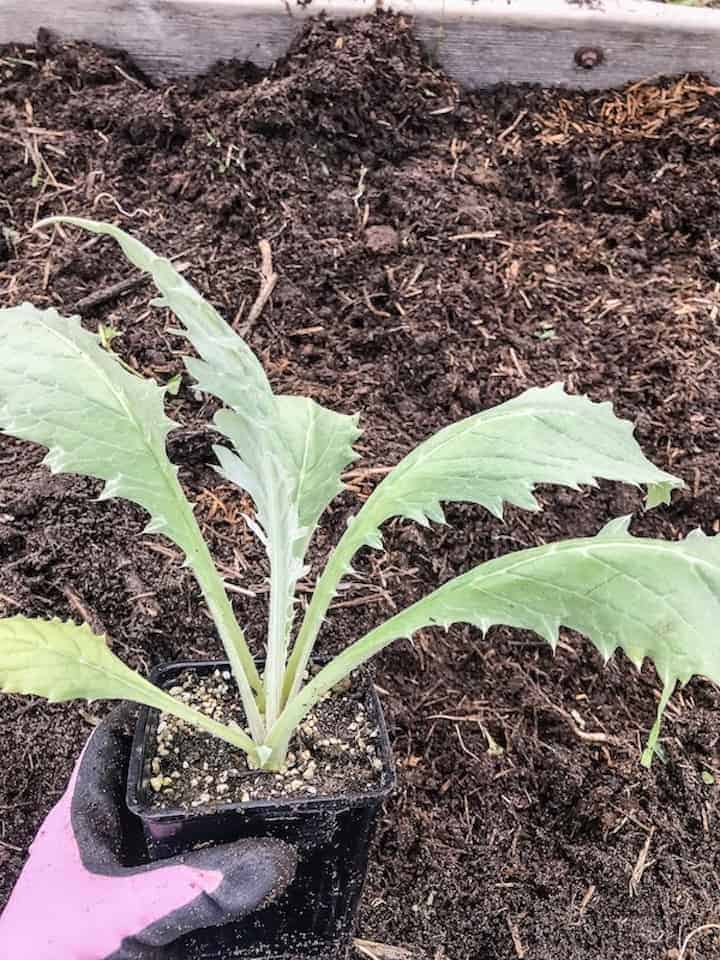 Vegetable Gardening for Beginners
Gardening is very therapeutic to me. And after a long and dreary midwest winter, I get excited about starting a new garden each year.
If you're looking to start your own vegetable garden to grow your own food. Or maybe one for stress relief, I have some great tips to get started.
These days many folks are looking into starting their own garden to grow food. In fact starting a victory garden is trending right now.
Know your Growing Zone
The very first step to starting your garden is to know your growing zone. This is very helpful to determining your first and last frost dates.
As well as determining how long of a growing season you have.
Once you have that information, you can start to plan out what will grow best in your particular zone.
And it may take a bit of research when you're brand new to gardening.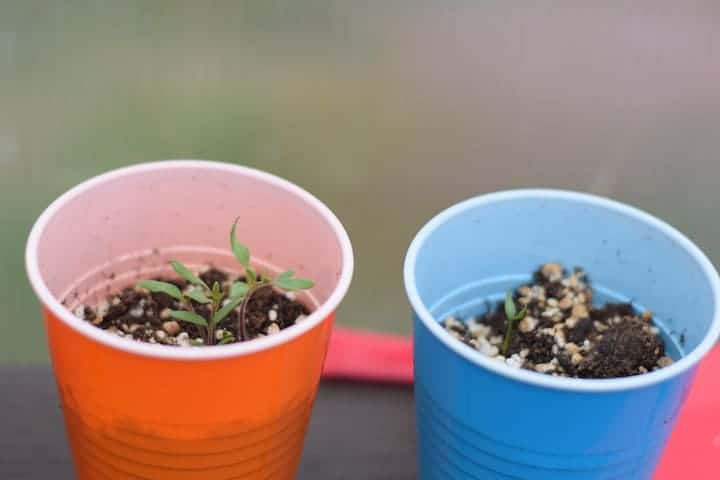 If you're just starting out and want to grow a quick crop, check out a list of 10 fast growing vegetables.
Start Small
I don't know about you, but I tend to get a little ambitious when starting a new project.
But I have learned over the years to start small with gardening until I master growing particular garden vegetables. And from there, I add a little more. Eventually.
We are planning a year's worth of vegetables in our garden based off of the family garden plan.
I know that sounds kind of intense. But, we are starting small. Beginning with the regular summer garden and adding a few more varieties with succession planting.
And then continuing with a fall garden. So, we are easing into this new process.
The point is to start small and not allow for overwhelm.
Starting an herb gardening for beginners is another great option when starting out!
Choose Your Best Location
Again, this may take a bit of research. But it will be helpful to know what the sun requirements are for each variety of vegetable that you're planting.
Begin by observing the sun patterns of your available space. If you're limited on yard space, get creative. Utilize all available space for maximum impact!
Use your back deck, grow in containers, or vertically. My very first vegetable garden was on my apartment balcony before I got married.
On that balcony, I grew tomatoes, peppers, and herbs. It was there that I started to desire a natural homesteading life.
Where there's a will, there's a way!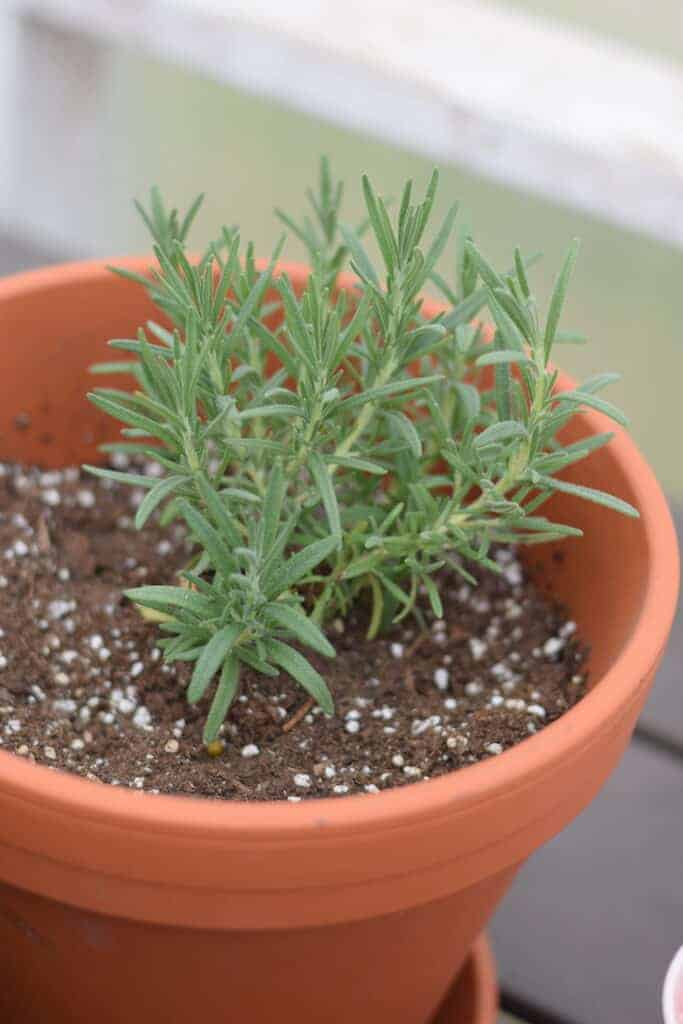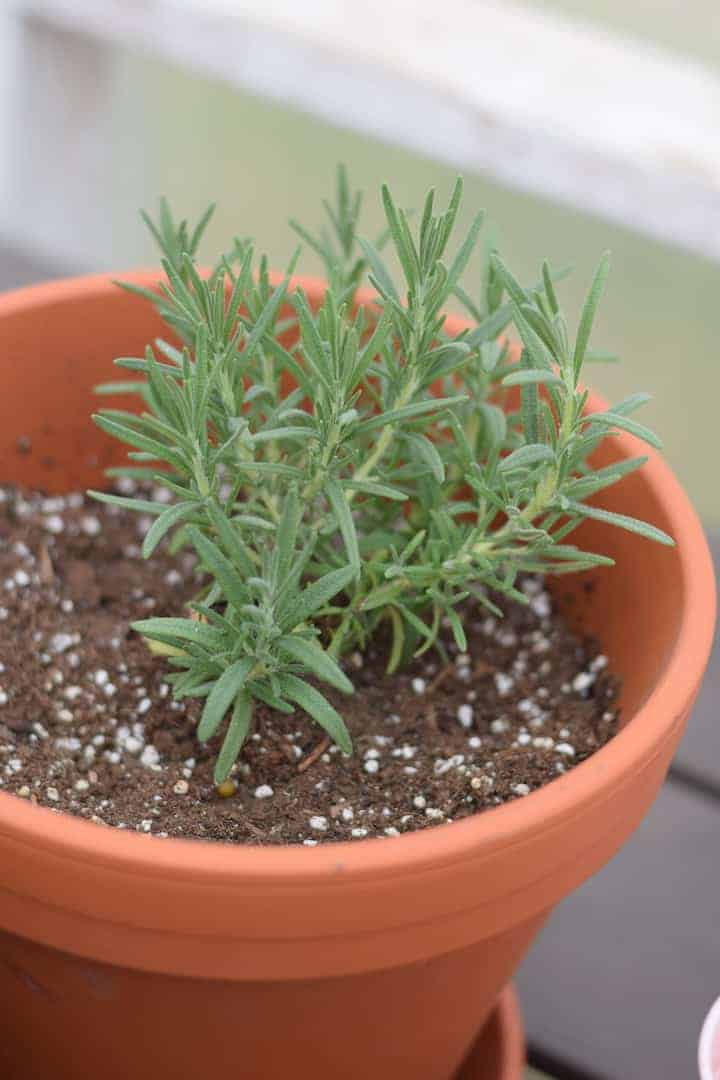 Learn the basics & benefits of companion planting in the garden to increase the quality and abundance of your crop.
Give Yourself Grace
A very easy and common trap is comparison. In a world of social media, it is so easy to want the Instagram perfect garden.
But life is busy and messy. It also takes many years for a garden to develop properly.
I think this is a really important lesson for when vegetable gardening for beginners. And also for experienced gardeners too!
This year we are starting every single homestead process over. From scratch. We just moved into a new home build on the family ranch.
Other years, I have been pregnant or raising newborns & small children during the peak of garden season.
I still wanted a garden, so I did what I could, within my limitations.
Gardening with transplants has been a great way for me to still grow farm fresh vegetables for my family, without added stress.
Sure, it isn't as frugal as starting a garden from seeds. But you know what, it worked well for my season of life.
What I'm getting at here, is to just do what works best for you and your family. And don't stress over the details.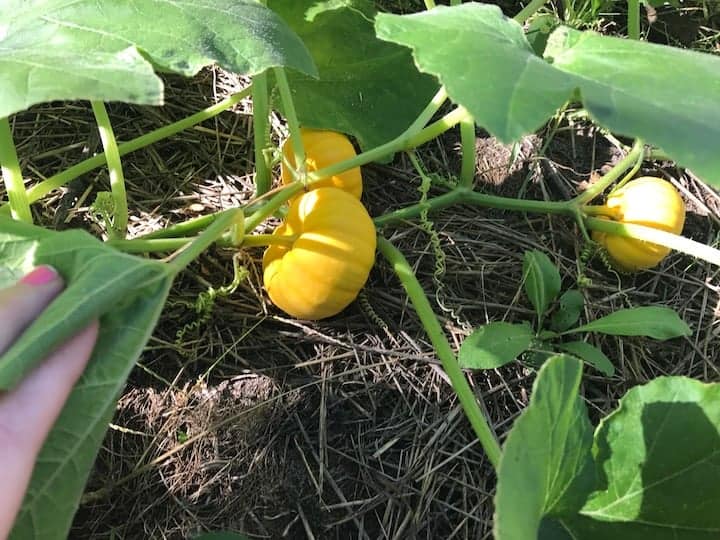 What About Water?
Before planning out your garden plot, consider your water options. How far away is your water access?
And when should you water the garden anyway?
The best time of day to water a vegetable garden is in the early morning, when it is still cool out. It helps keep the plants cool during the heat of summer.
Water at the base to allow it to reach the roots. Too much water can cause disease in plants. So only water whenever needed.
What are the Best Soil Options?
We live in the Sandhills of Nebraska. So our soil is naturally very sandy.
We've had to work with what we have available. And also learned the best variety of vegetables that grow in this type of soil.
Things like carrots, potatoes, corn, squash, zucchini, and strawberries thrive in these conditions for us.
But we also want to grow other varieties that need better growing conditions.
So improving the soil is necessary for us.
We use a mixture of our goat's manure and compost along with a bit of organic mulch.
Begin with 3-4 inches of mulch and add a bit more each year.
Here are more ideas on ways to improve garden soil.
Final Thoughts
When starting a new garden, it is easy to get overwhelmed. Keep these tips in mind for getting the basics down.
And keep it simple.
Another great recommendation is to keep a garden journal. I only started doing this for the last couple of gardening seasons.
And I wish that I thought about doing it much sooner! It is so great to review the previous year's notes and recall the things that worked or didn't work well.
Which is super helpful for planning out the garden each year.
More Gardening Posts: