Grow your best garden and get veggies harvested quickly with these 10 fast growing vegetables. Learn the best varieties you can grow from seed to garden to table in around 60 days or less.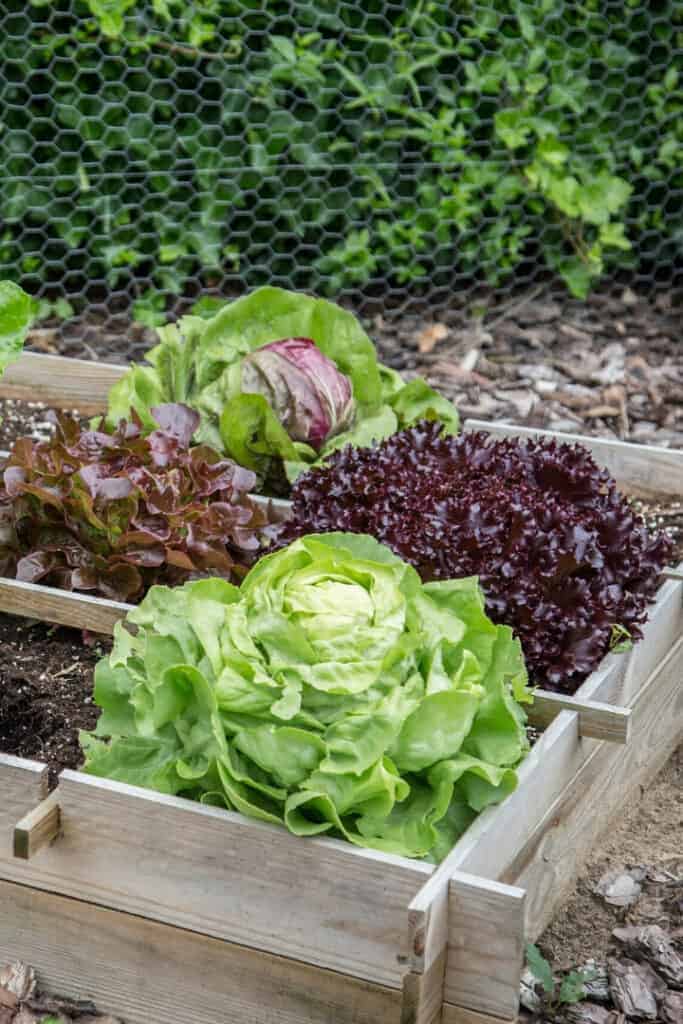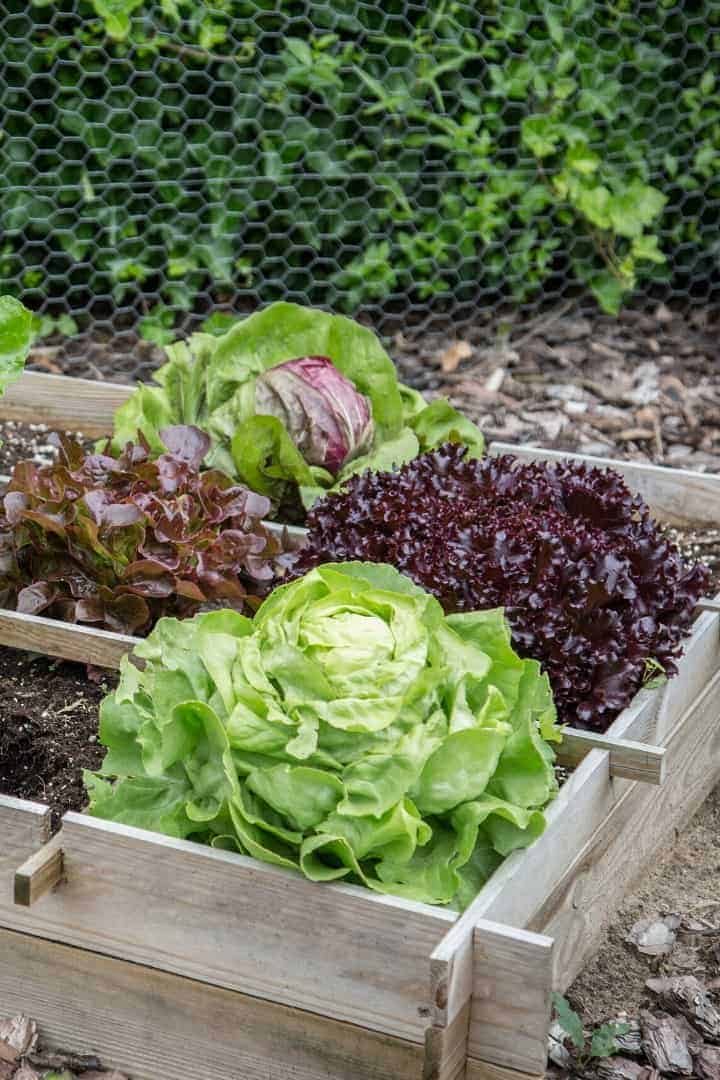 Fast Growing Vegetables
It is no secret that we are going through a very interesting time. And many folks are starting to grow more of their own food.
With recent events, we have learned that we can no longer rely fully on the grocery stores. It has meant a little bit of shifting to grow much of our own food.
Last year, our state had massive flooding. We were cut off from travel. In fact, we couldn't even leave our road or make it town for many days.
And the year before that, we went through another crazy experience and survived a 75 hour power outage – in the middle of winter!
Why am I sharing this? We've gone through various situations and now with the situation of staying at home and many stores becoming wiped out.
It is more important than ever to learn how to be prepared for any situation that arises.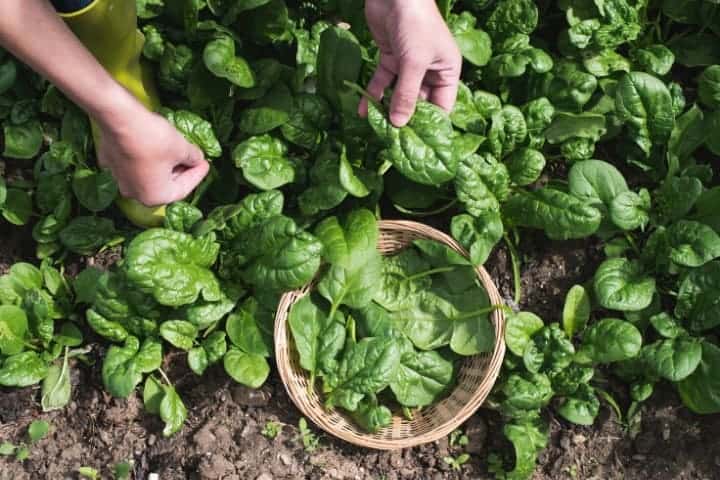 Growing a Quick Harvest
Most of these top 10 fast growing vegetables can be harvested in 60 days or under.
When choosing the variety of plants for your garden, check the harvest and maturity dates. A lot of options that are called "Early" make great choices.
In this post, I'm sharing my top 10 options for getting a harvest quickly.
Related: The Family Garden Plan – planning a year's worth of vegetables.
#1 Leafy Greens
Things like lettuce, salad mixes, spinach, kale, Swiss chard, and others can be harvested in around 50-60 days.
Check varieties as some can even take about 70 days which is still fairly quick.
Plus if you're low on space, lettuce can be grown in pots, hanging planters, or even indoors with the proper lighting and temperatures.
My friend Ann even grows hers in a rain gutter. There's so many creative options to make a successful garden.
#2 Microgreens
Growing micro greens are an incredibly nutritious option. And they can be ready to harvest in as little as 5-7 days.
If you're looking for a super fast and healthy plant, micro greens makes a really good choice.
Give them good lighting and you can grow them right in your home.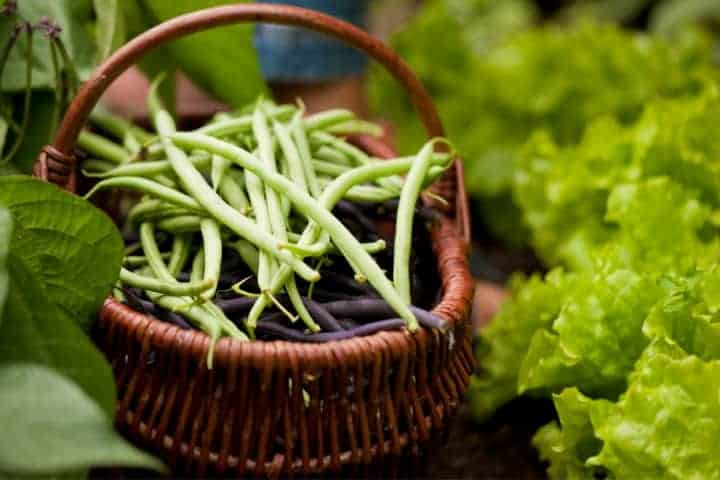 #3 Beans
Look for certain varieties of pole beans, bush beans, and stringless beans. These can be ready to harvest within about 50-60 days.
If you're running low on garden space, vertical gardening will help. Another great option to try is to set up a teepee style trellis for the climbing beans.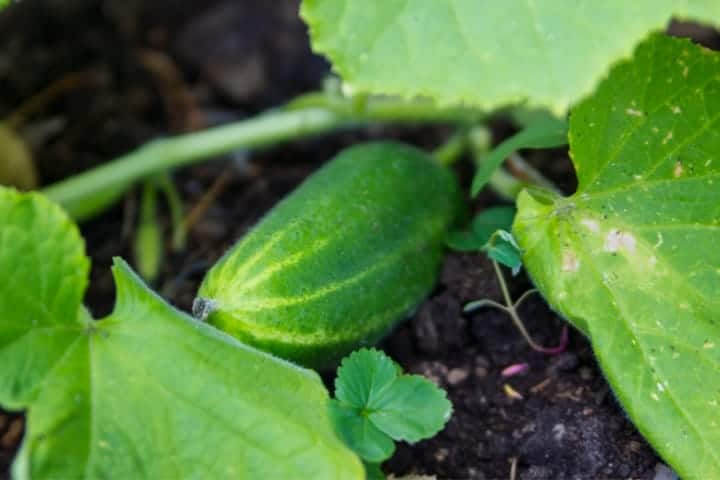 #4 Cucumbers
When choosing the cucumber variety, select the options that grow quicker, some can be ready in about 45-55 days.
Cucumbers are super versatile so they really make a great choice for any home garden.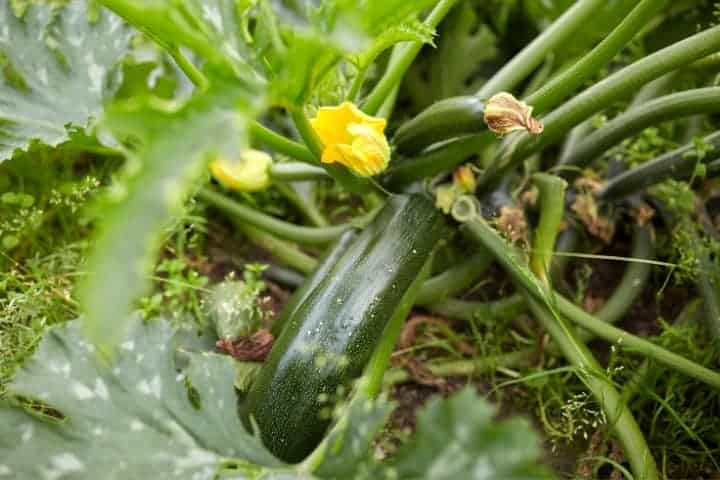 #5 Squash
Summer squash varieties like yellow squash and zucchini can be ready to harvest in as little as 40-50 days.
Other varieties like winter squashes take a bit longer. But with a bit of planning, you can have a successful summer and fall garden.
Succession planting is a great option to consider in your garden to maximize your food production.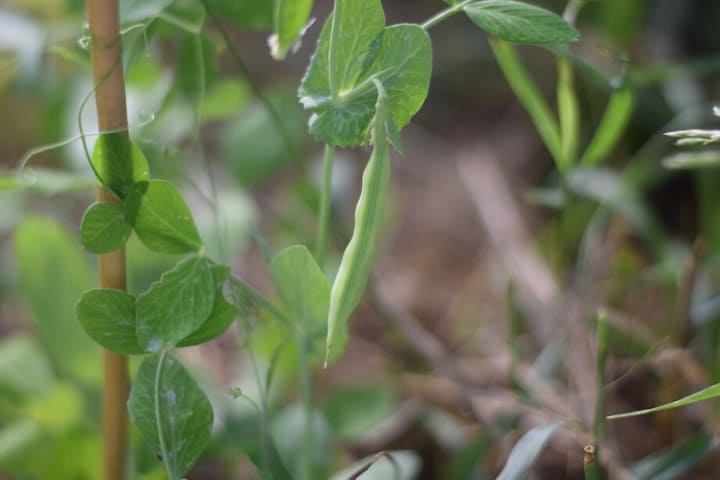 #6 Sugar Snap Peas
Another fast growing vegetable that can be grown vertically if you're limited on space. Set up a teepee or trellis, or even grow them along a fence line.
Sugar snap peas can be harvested in just about 60-64 days.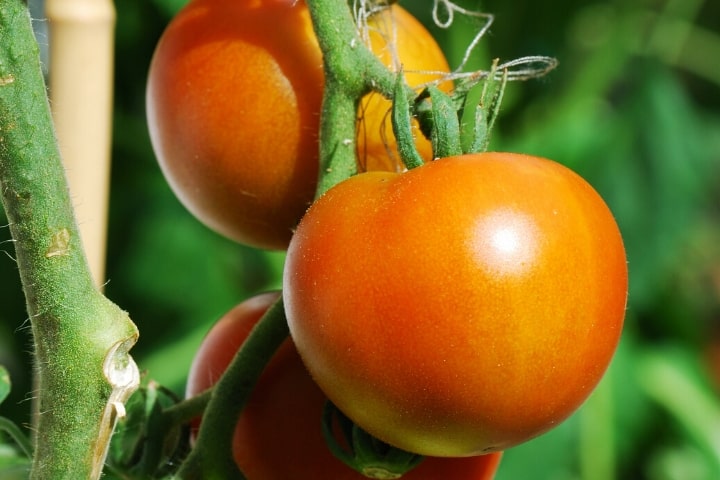 #7 Tomatoes
When choosing fast growing tomatoes, look specifically for early varieties. Early Girl tomatoes are a perfect choice and are ready in just about 60 days.
Or try eating them as they're green with some green tomato recipes, too! Soooo good.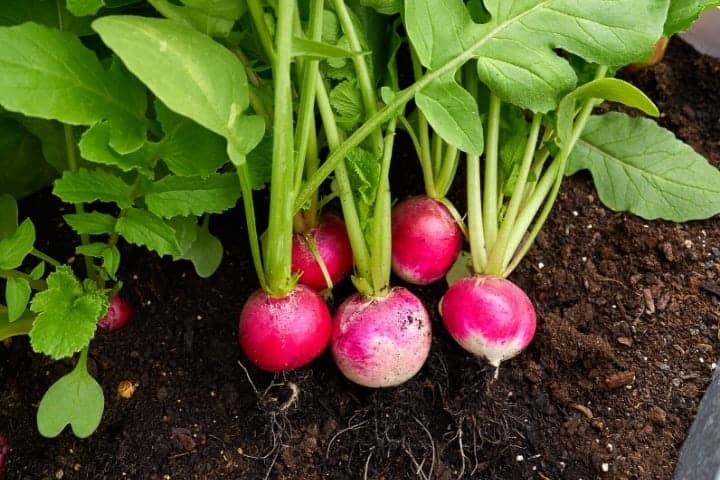 #8 Radishes
Radishes grow pretty quick and can be ready in as little as 25 days. And some can take up to 30 or 40 days.
They also make a perfect option for succession planting.
Try them roasted with a little bit of olive oil! So good!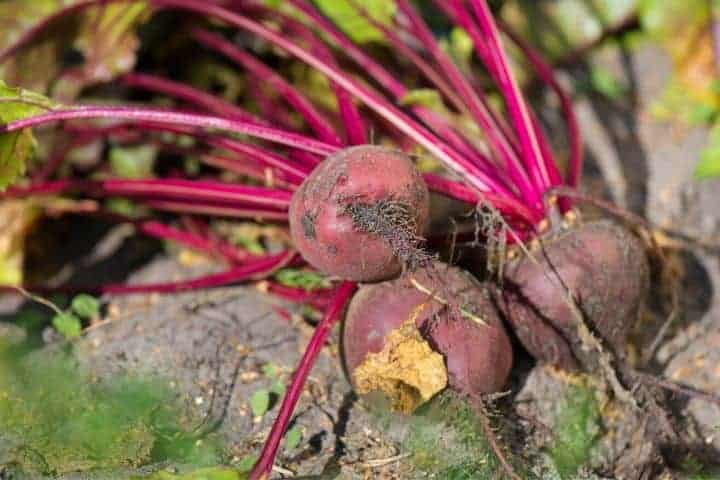 #9 Beets
Beets grow to harvest in just under 2 months or about 40-50 days.
The greens are also nutritious and are high in vitamins A and C, iron, and potassium. Mix them with your salad greens for a boost of nutrients.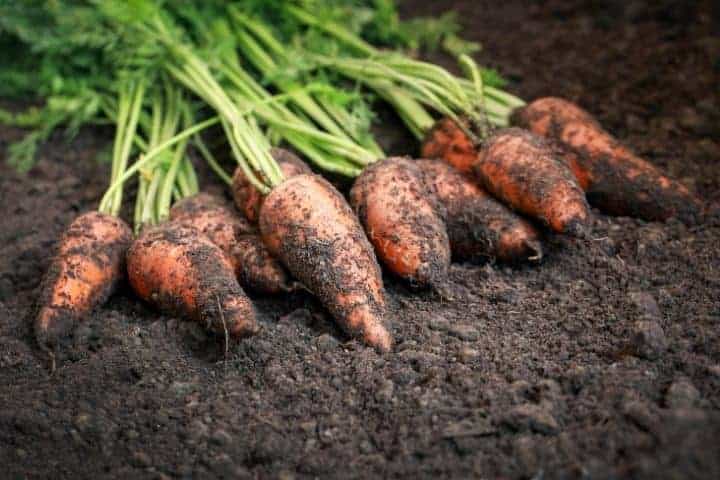 #10 Carrots
Look for varieties of carrots that can be harvested in around 55-60 days for the fastest growing.
There are many different carrot varieties and some can take a longer maturity time, up to 75 days or so.
More Garden Posts: