This recipe for sun dried tomato cream sauce is simply scrumptious. It is packed full of flavor from the combination of sun dried tomatoes, Romano cheese and heavy cream. And best of all, it's ready in under 20 minutes.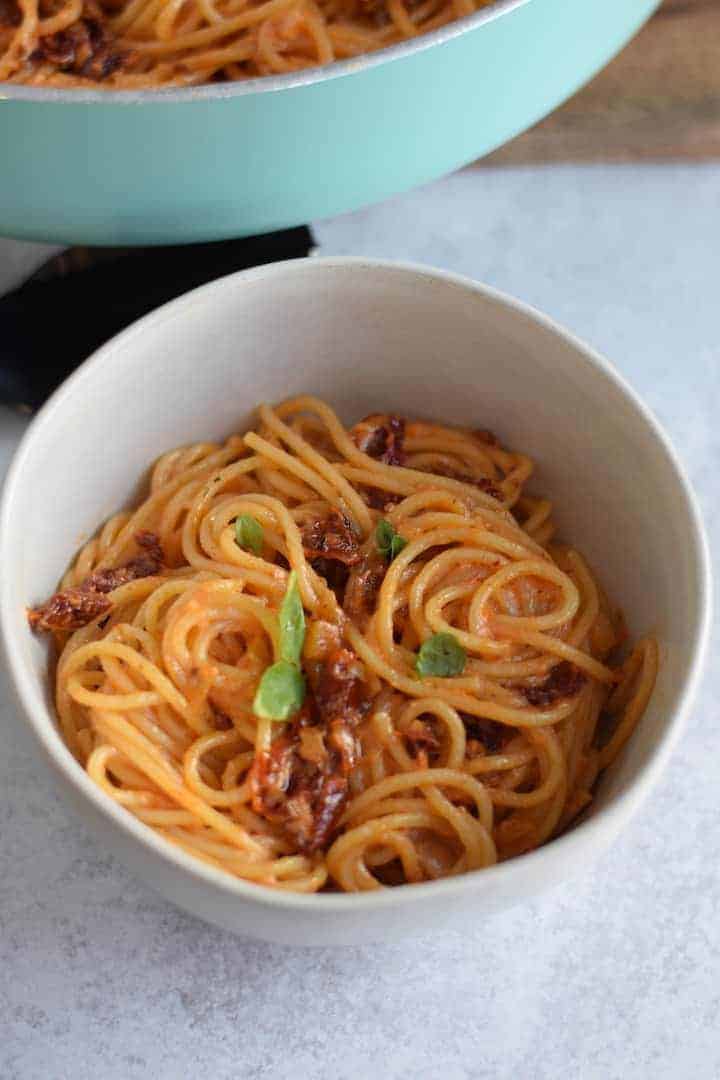 Ok, so this may not be the most healthiest of recipes. It is loaded full of heavy cream and cheese. But it is simply scrumptious and makes a nice, easy meal.
It is especially tasty when you are craving a comforting meal.
I highly recommend the use of a good quality olive oil. Especially when making a sauce that uses a fair amount of it.
Using a good quality oil is packed full of healthy fats and beneficial ingredients. And if using one that is certified, there's no risk of it being a fake.
My favorite brand is Wild Groves.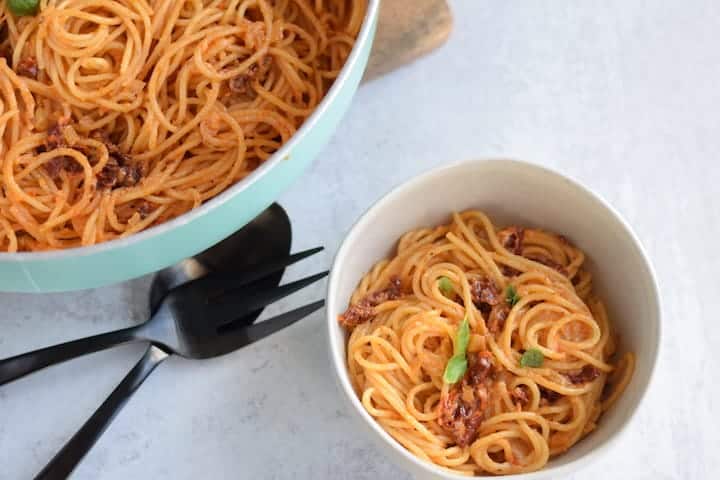 Sun Dried Tomato Cream Sauce
If you are looking for another amazing creamy tomato pasta sauce recipe, check out this Creamy Pomodoro Sauce. Which this creamy pasta sauce recipe is adapted from.
This recipe is a family favorite and a great quick option for a lunch or weeknight when you need dinner made fast.
Which pasta shape is the best?
Almost any pasta works well for this sauce. I have used a variety and they've all come out well. I prefer either a basic spaghetti or something like a penne, rigatoni, or farfalle.
More Recipes