Perfectly soft on the inside and deliciously crispy on the outside. These Italian air fryer potatoes are amazingly delicious and they're ready in about 30 minutes using a Ninja Foodi. These are sure to become an instant favorite side dish.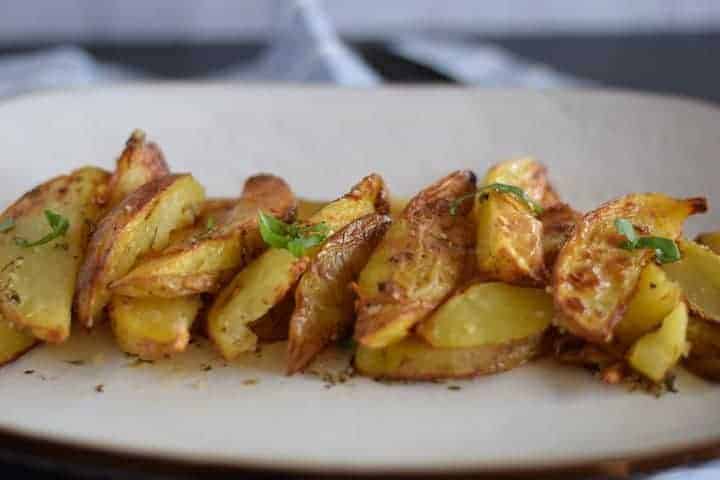 Potato Wedges in a Ninja Foodi
Making potatoes in a Ninja Foodi is super convenient. I've been experimenting with my new favorite appliance ever since my husband surprised me with one. He's the best!
Easily pressure cook the potatoes so they're nice and soft and then air crisp them all in one pot! Not only does it save time, it also saves on the dishes.
Unlike a basic air fryer, you can make a batch of potatoes for about 4 people at a time. With a smaller unit, you would have to make smaller batches.
I have this Deluxe 8-qt Ninja Foodi and this air crisp potato recipe makes enough to feed my family in one batch.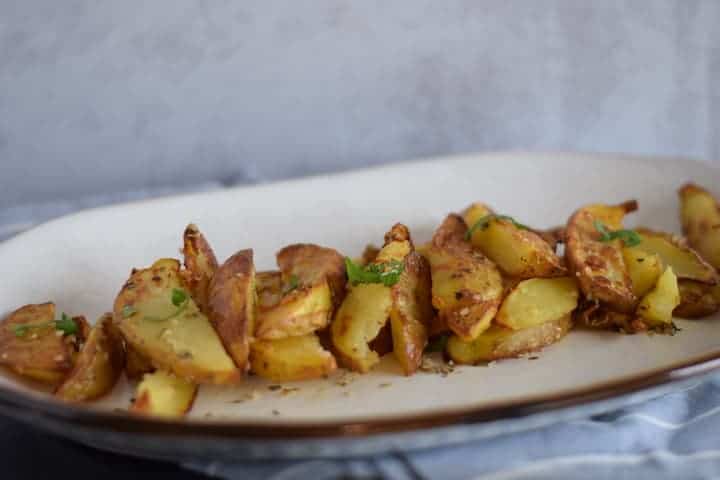 Italian Air Fryer Potatoes
It only takes 4 minutes to pressure cook the potato wedges until they are soft and tender!
Next, it takes about 15-20 minutes to air crisp the potatoes. You're left with a perfectly soft inside and yummy crispy exterior.
Head up, it does take about 10 minutes to get the pressure cooker up to the proper pressure prior to cooking.
Pair these air fryer potatoes with this Crispy and Juicy Italian Roast Chicken for a delicious weeknight meal.
More Delicious Recipes