Are you looking for inspiration and fall table decorating ideas? Look no further! I have some amazing and truly inspiring Fall Tablescapes to share with you all.
In this post, you'll find 20+ inspirational table decor ideas and tablescapes for a variety of styles and trends. And many of them are budget friendly!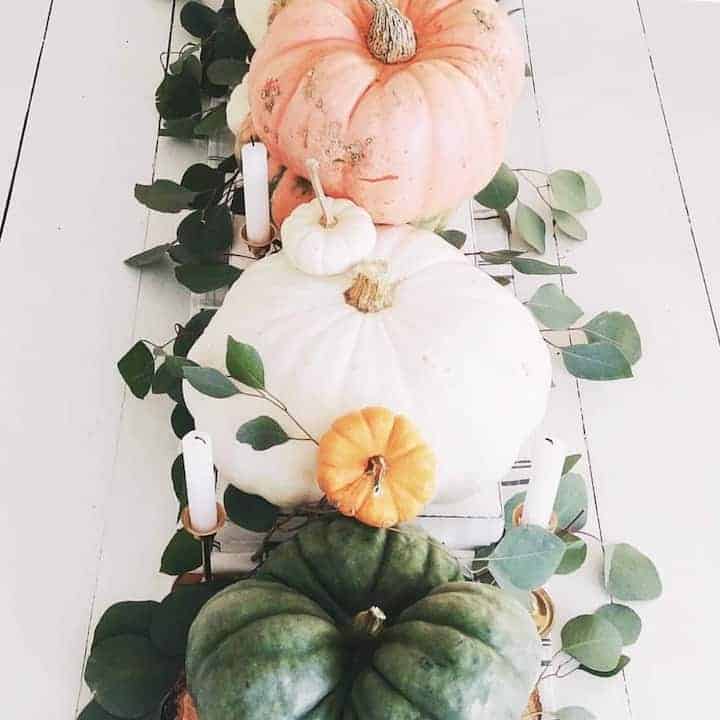 When it comes to decorating for a season, all it takes is a little bit of inspiration. And when it comes to sticking to a budget, it may take a little bit of shopping around and possibly some DIY projects.
One of my sisters does an incredible job of creating something beautiful from thrifted and antique store finds. I'm featuring her and some of her creative Fall decor.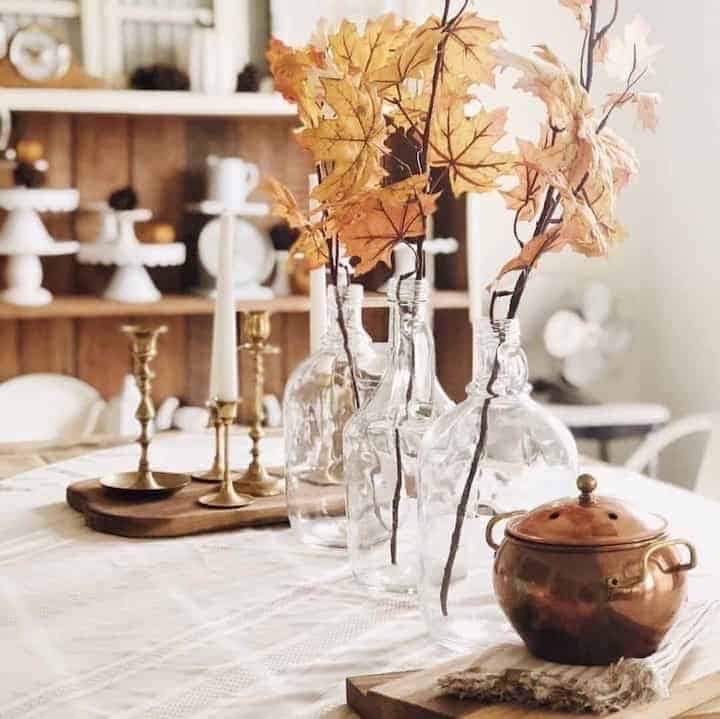 Fall Table Decorating Ideas
According to Melissa from Silver Creek Cottage, when it comes to home decorating she follows one rule. There are no rules! Just always remember to have fun, don't overthink it. And if it sparks happiness, keep it.
She goes on to say, "When it comes to design, I try to stick to things that feel cozy. We all have a different interpretation of cozy, but for me it usually involves layers.
Layers of vintage laces and linens, knitted blankets, candles, pops of warm tones, and a neutral palette.
I find a lot of inspiration in antique stores. Vintage and antique pieces tell a story for me and I often imagine how antiques were used in their glory days. I think of how I can incorporate antiques into my home to make them useful again many years later."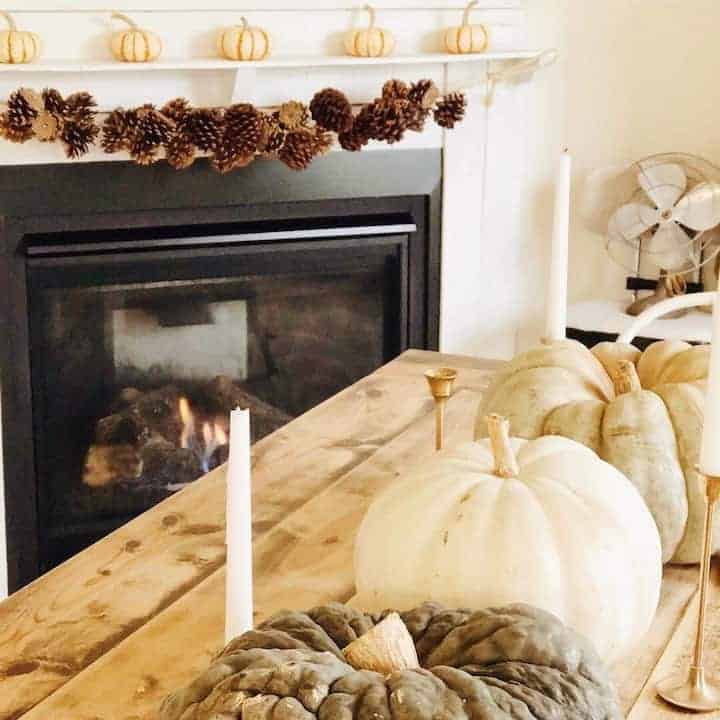 Creating a Fall Tablescape
Here are 20+ more fall Tablescapes and table decoration ideas to plan out your cozy Autumn themed home decor. There's such a variety of awesome ideas here from some super talented DIY and home decor bloggers!
More DIY Ideas: