Today, I set up these inspired by farmhouse drop cloth curtains.
I'm still in the unpacking stage of moving to this ranch home. It's really challenging to pack up and set up a new home with little ones in tow.
We are getting there slowly, but surely. And despite still unpacking, I have made time to add various decor.
This is a super simple DIY project. And stay tuned to the end of this post for more farmhouse curtain inspiration.
I am keeping the majority of our windows open and curtain free because I love all of the natural lighting and airiness.
There is this one window, however, that needed curtains.
How to Make No Sew Farmhouse Inspired Drop Cloth Curtains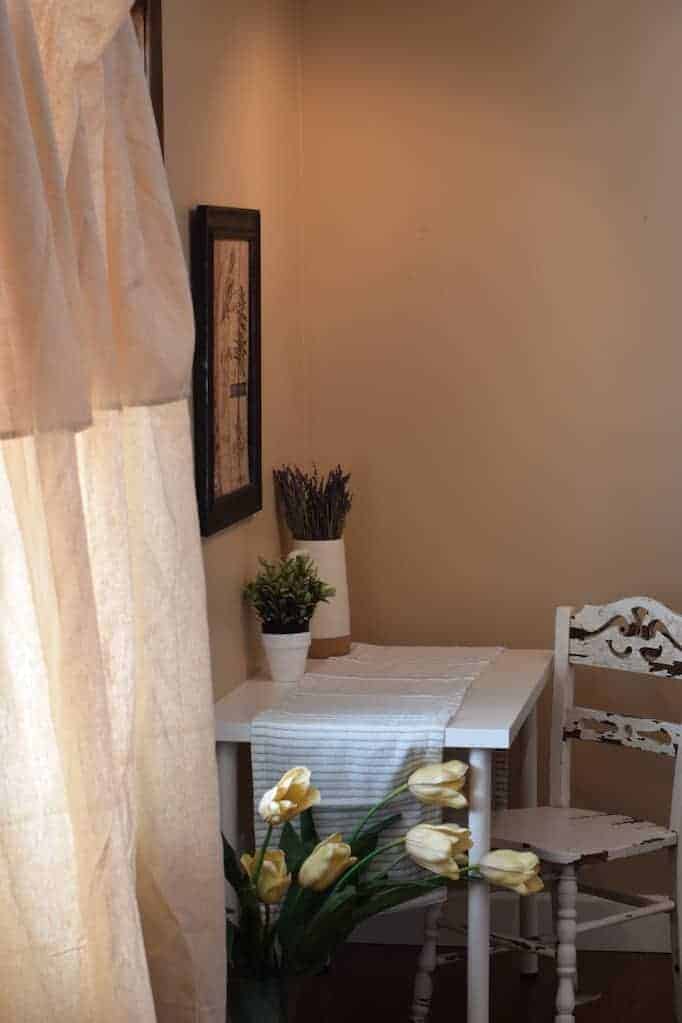 Ok, this is probably one of the easiest DIY projects out there. And depending on the size of your window, you can opt for one or two drop cloths per window.
Also, if you have a smaller window and want to use one drop cloth, you can cut it in half long ways to make two window panels.
I have a fairly large window that I wanted to place these in so, I purchased these two 9' x 12' drop cloths. I really like that they're heavy weight and give me the privacy that I like.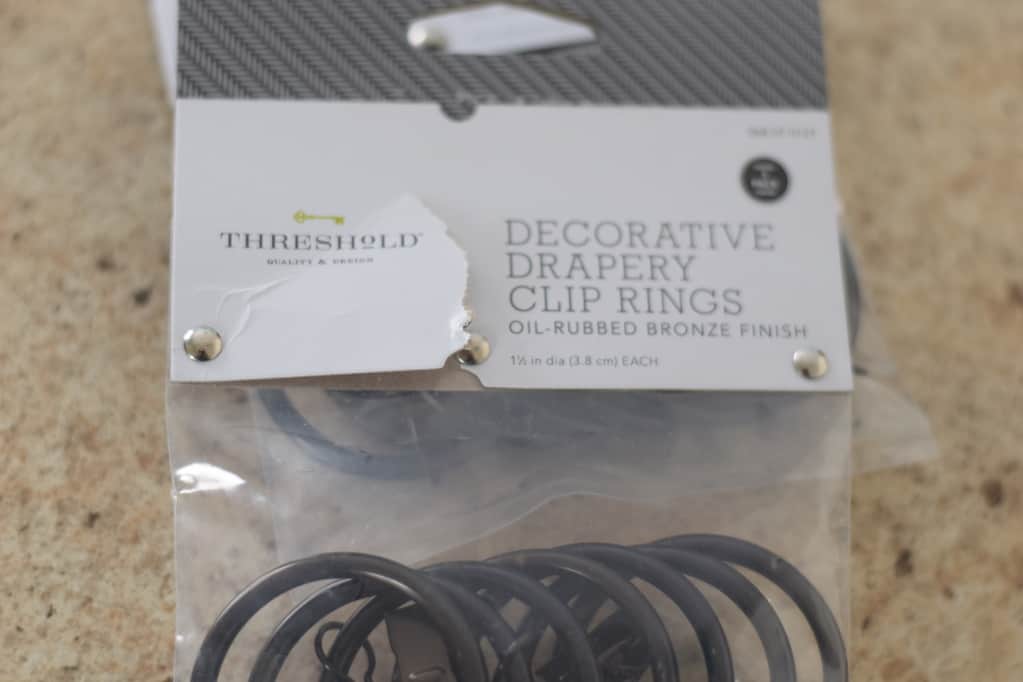 And I used these drapery clip rings from Target. I used 2 packs per drop cloth so it ended up being about 14 clips per curtain.
Here's what you'll need.
Drapery Clip Rings I purchased mine at Target, but these look nice too.
Curtain Rod
Scissors (if cutting in half)
I didn't cut mine in half because I want two very large panels to fill this window.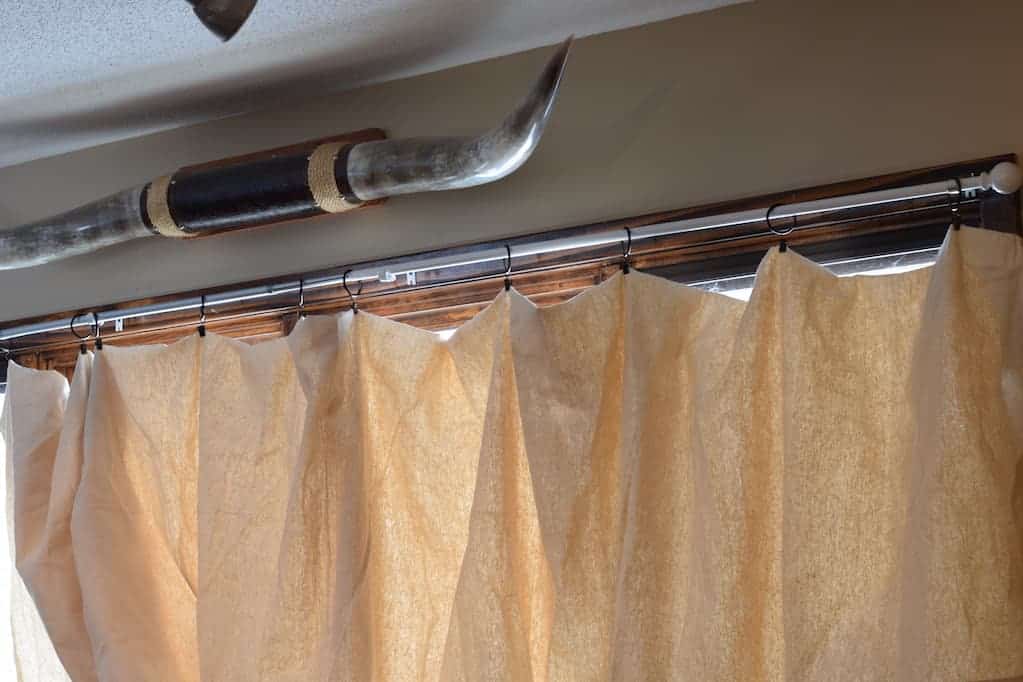 Note, my curtain rod and rings don't match because I mistakenly ordered the wrong size rod. But soon, it'll be fixed to match the rings.
The first thing I did before hanging the curtains was to fold several inches down to give it that ruffle look. And also so the curtain doesn't drag too far on the ground.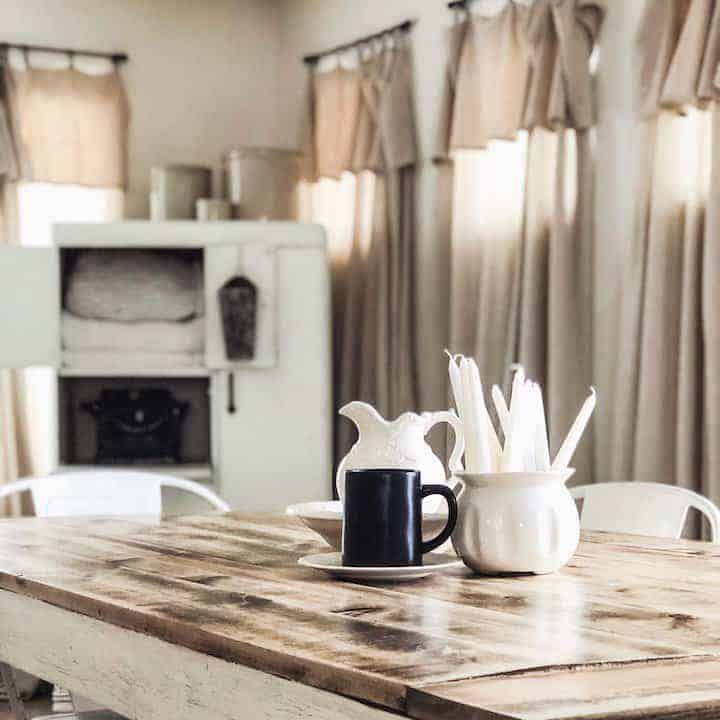 That's it. I mean, how easy are these farmhouse inspired curtains?
Now to finish unpacking and decorating the rest of this lovely farmhouse/ranch.
I love this idea from my sister, Melissa at Silver Creek Cottage.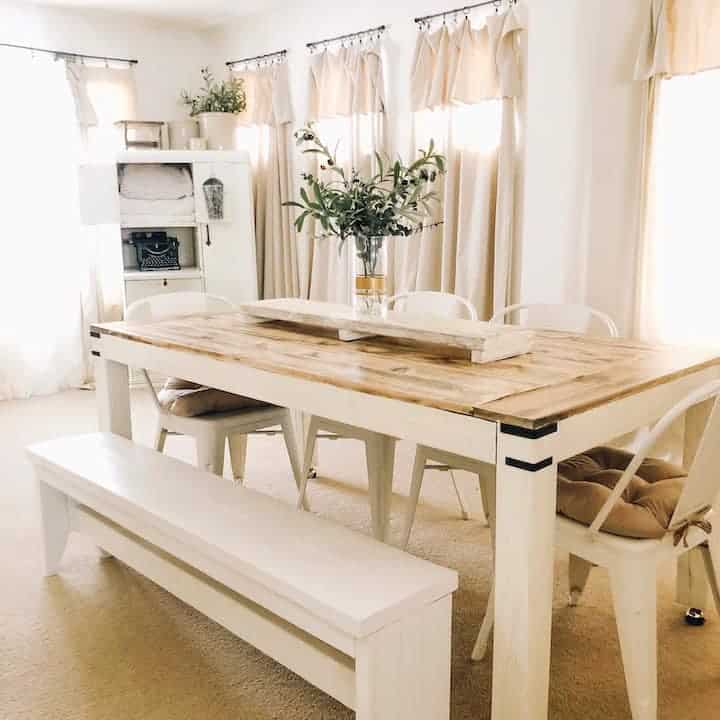 She uses one of the drop cloths from Walmart per area that you would use a curtain panel. So there is no cutting or sewing involved.
Melissa also uses similar curtain ring clips to hang the drop cloths. Fold over the top 12-16 inches and use the ring clips to hang your curtains.