This tasty Olive and Artichoke Pizza is easy enough to make for a weeknight meal and is packed full of Mediterranean inspired flavors. A few very simple ingredients and it has become a family favorite.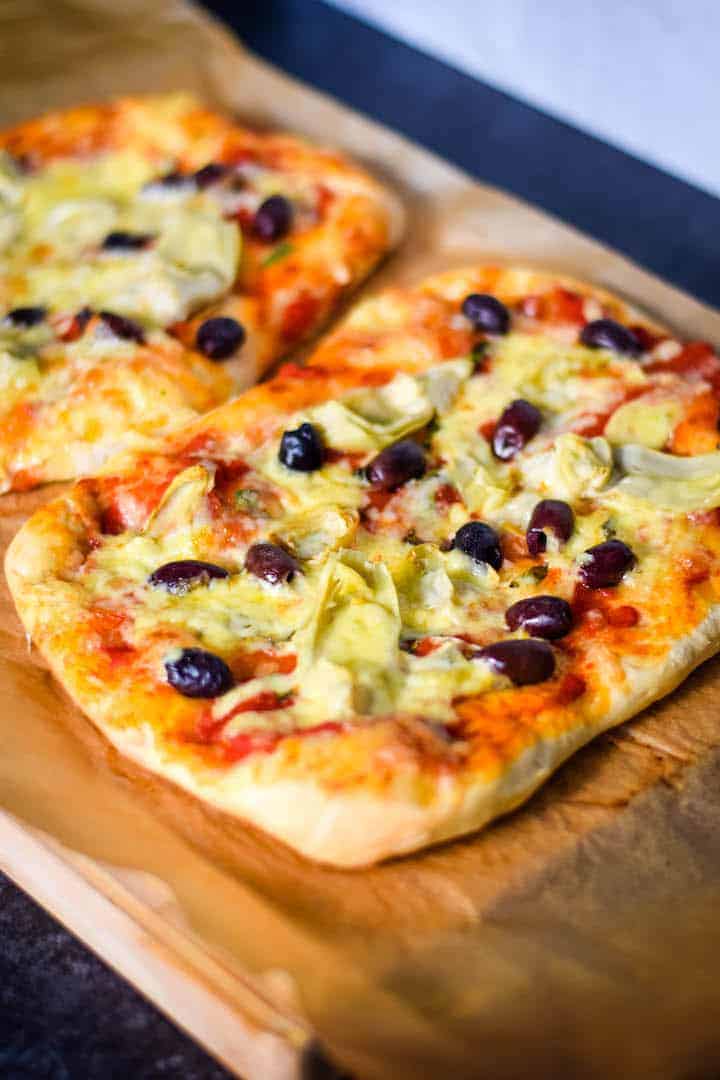 Several times during the week, I'm on the hunt for a quick and easy dinner. Despite my best efforts, meal plans just aren't happening around here.
And I love all things related to organization and have all of the fun planning tools! But…life happens. I'm sure you can relate.
If you're also pressed for time, and want to get a delicious and satisfying meal on the table, fast. Then a pizza is a great option!
The pizza takes less than 15 minutes to bake! And you can use any pizza dough that you prefer.
I always recommend making homemade pizza dough. It is a cinch to put together and takes only an hour to rise. Nothing beats the taste of from scratch meals! Even if they're a simple pizza.
More yummy and easy pizza recipes:
How to Make this Olive and Artichoke Pizza
I'll usually prep my pizza dough and then finish up any household work I need to do while it's rising. You know, that fold that pile of laundry staring at me from the laundry basket.
Then I'll come back and prep the rest of my toppings.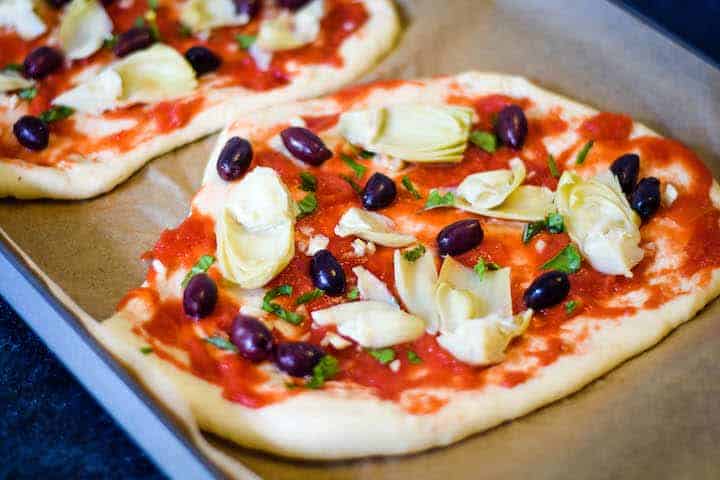 Here's my Homemade Pizza Dough Recipe.
The pizza dough recipe that I use makes one really large pizza. It is a thick Sicilian style pizza dough and is rolled out and laid out on a large sheet pan.
However, to make it more rustic looking, I like to divide the pizza in half.
More Recipes You May Like: