Oh, there are so many wonderful benefits of raising farm kids and country living! But I didn't always dream of this life. Or even knew just how beneficial it really is.
If you haven't followed along with my posts on this blog for some time, I'll let you in on a little secret. I did not grow up on a farm.
I was born and raised in Los Angeles and long story short. It wasn't until I met and married my husband that I got a real sense of what country living was all about.
You see, my husband is a real life cowboy and grew up miles down the road from where we live now. He was raised as a good ole country boy on his family's ranch in rural Nebraska.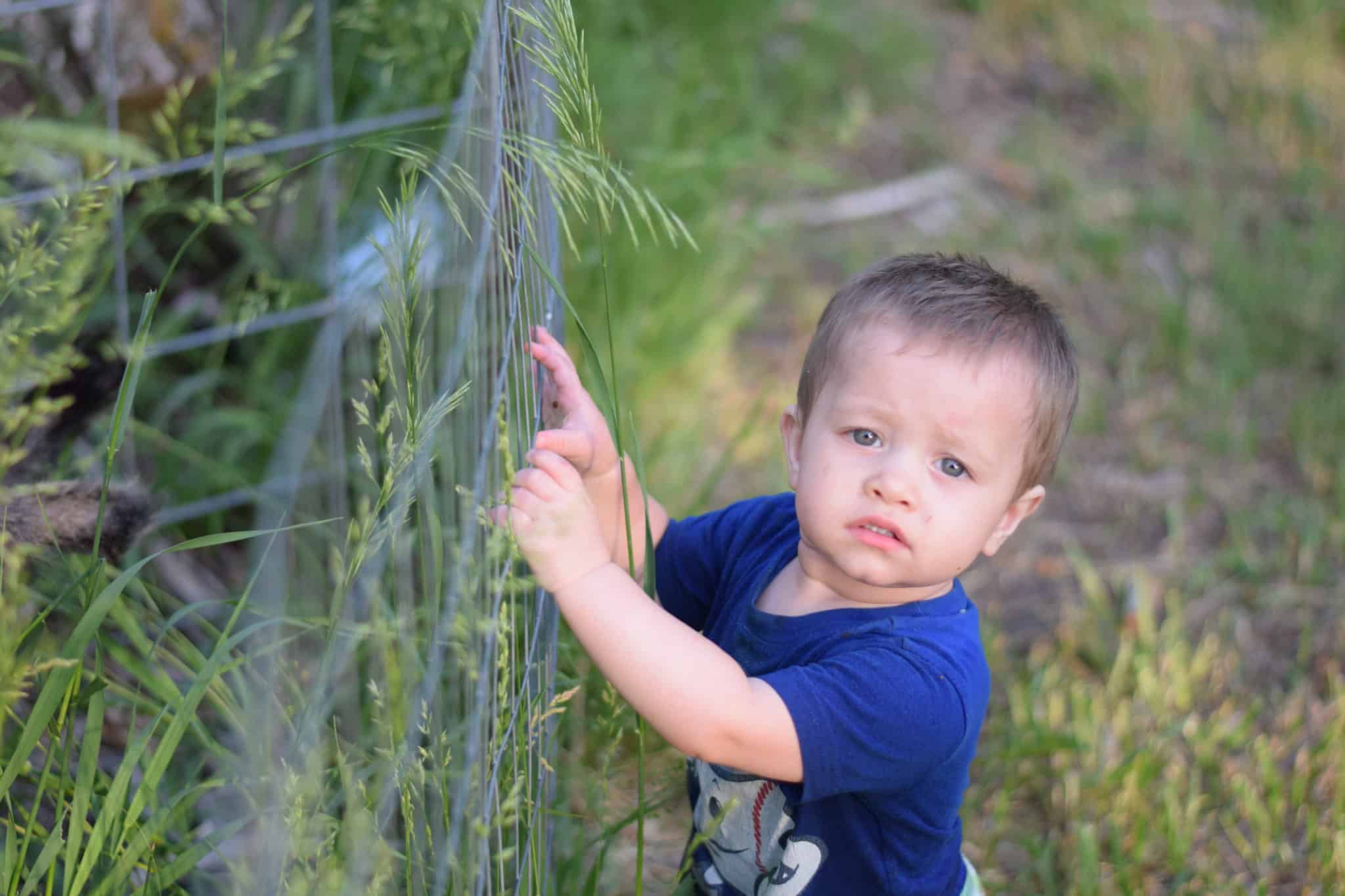 What are the Benefits of Raising Farm Kids & Country Living?
Over the past several years of true country living, I've gained some awesome experience and a true love of this lifestyle. I'm so thankful that I have the opportunity to raise my little farm kids here.
And for the record there's nothing wrong with city living! That's exactly where I was raised. But I have a love of the simplicity that is found in country living.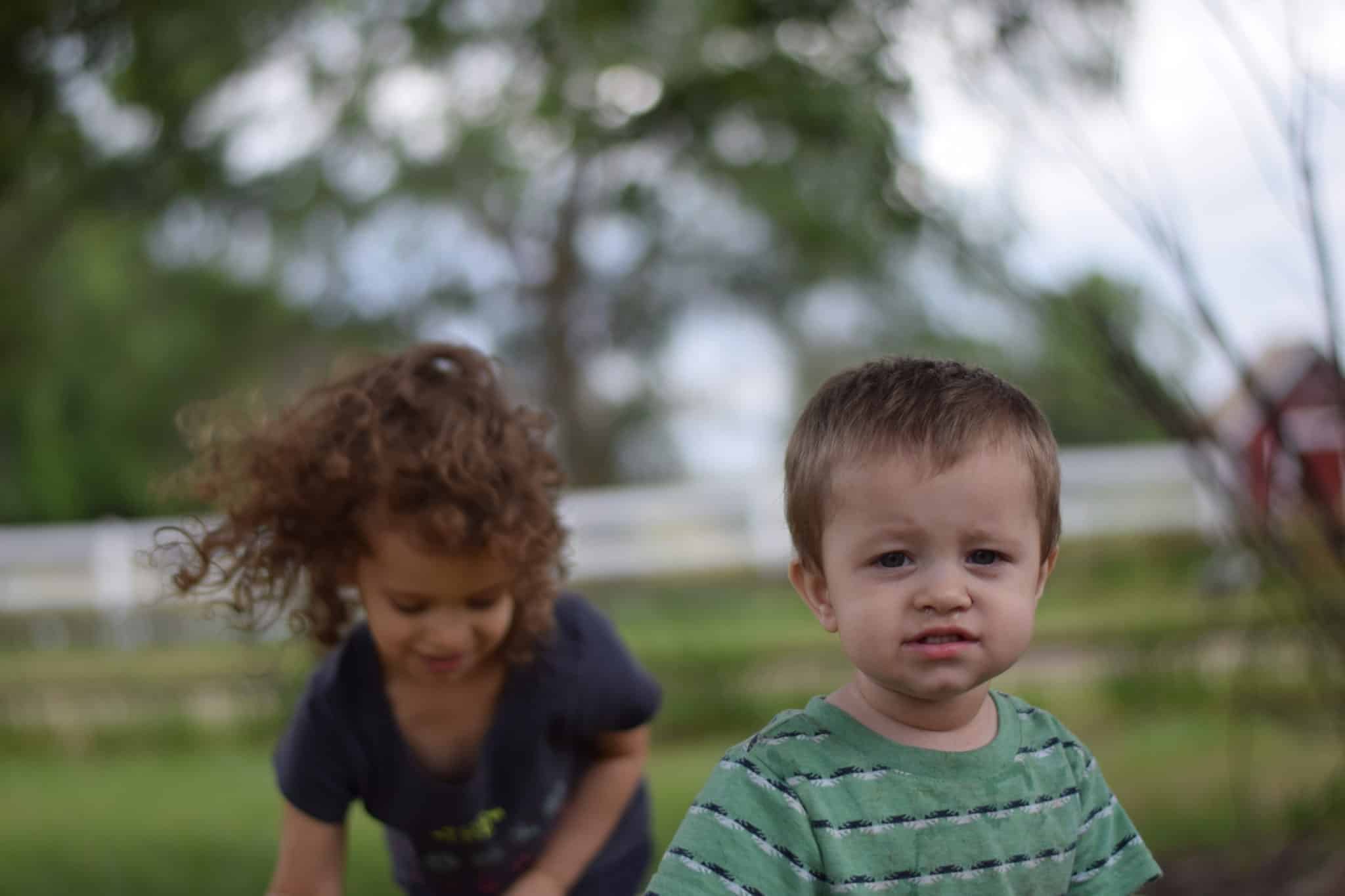 Strong Family Bonds
Growing up on a family farm and especially living a rural life, children gain a special friendship and bonds. We live pretty far from town and our children are each other's best friend.
This is where the entire family works together, plays together, and makes a life together.
Our entire home life is centered around God first and family immediately following. We gather together for family meals, work, and play together.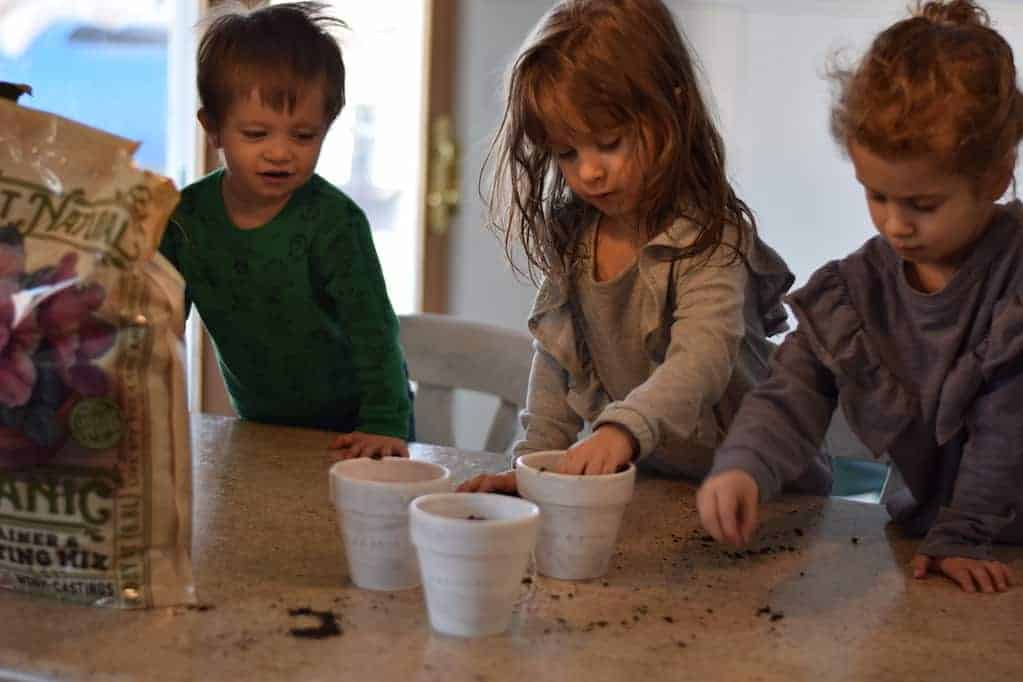 Respect & Manners
Children growing up on a family farm learn a respect for God's creations. As our children grow in age, they are learning how to care and respect our animals. And to appreciate the gifts the Good Lord provides.
They learn to respect their elders. This is something incredibly important to me. Our children are being taught to address their elders by Mr. and Mrs.
This might be lost art, but it is a big part of our family farm culture.
Fosters Creativity
I think I've mentioned this in four blog posts now, it's that important! And without sounding too repetitive, I'll keep it summarized.
Children need boredom in order to foster a sense of creativity and allow for proper development. What better opportunity for independent and free play, than on the family farm?
Farm kids have some of the best imaginations I've ever seen.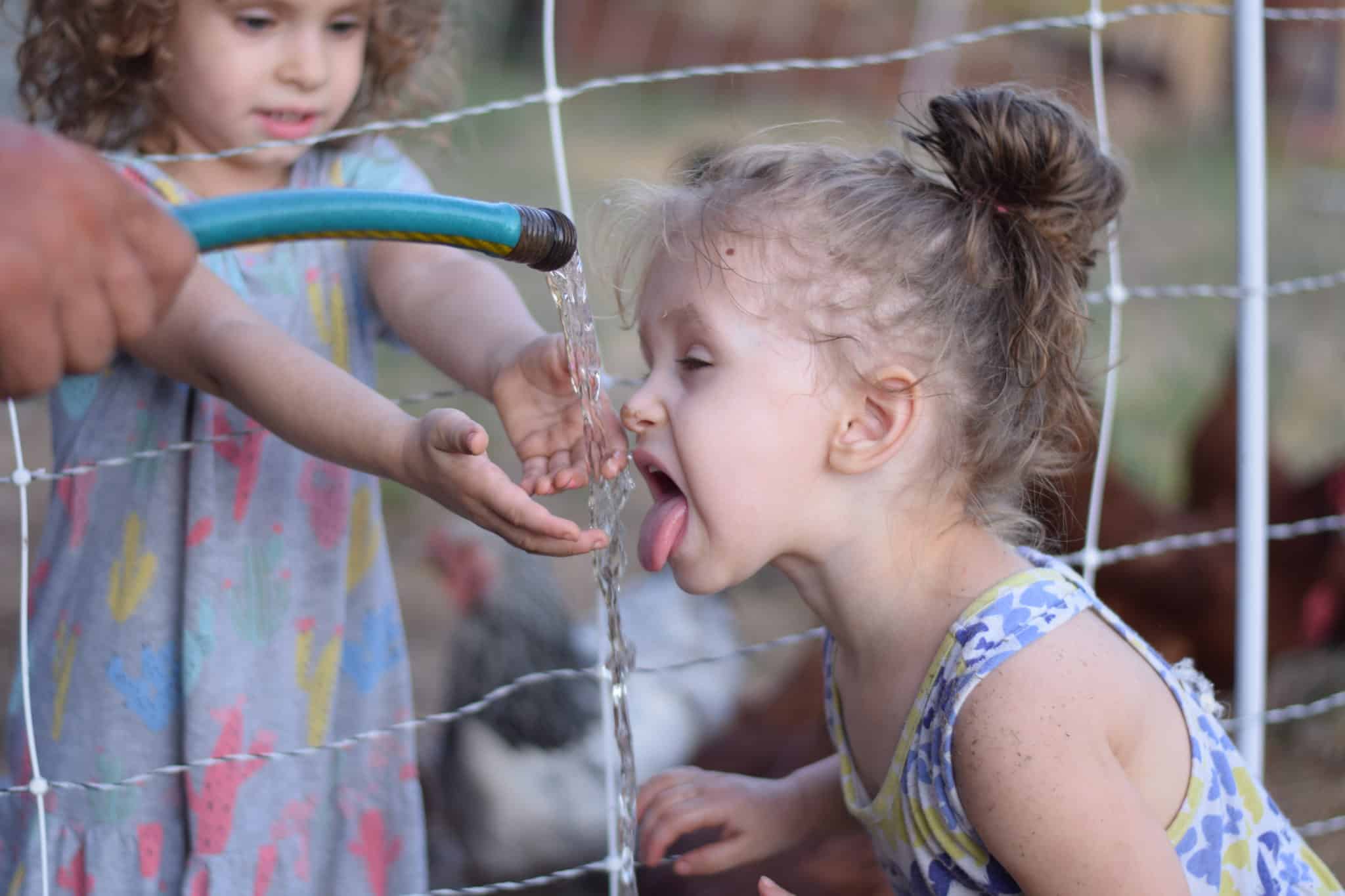 Life Skills are Developed
I believe that children need to be taught basic life skills in order to survive in the world. And raising farm kids gives them the perfect opportunity to learn how to cook & bake from scratch.
They're learning where their food comes from and the hard work that is put into every day life. Our farm kids are learning how to grow and raise their own food.
And there's a sense of accomplishment and awe in learning this skill.
Strong Work Ethics
On a family farm, children learn to put the needs of farm animals ahead of their own needs. They realize that these animals are dependent on us to keep them happy and healthy.
Every single day there are chores that have to be done. Unlike normal jobs, there are no days off or days when we can skip chores.
Sundays are a day to slow down and relax, but there are still regular chores to be done. Even in the heat and humidity of a Midwest summer or the piercing cold of winter. Animals have to be fed and there are eggs that need to be gathered.
This is where farm kids learn responsibility by doing, not by having someone telling them it is important.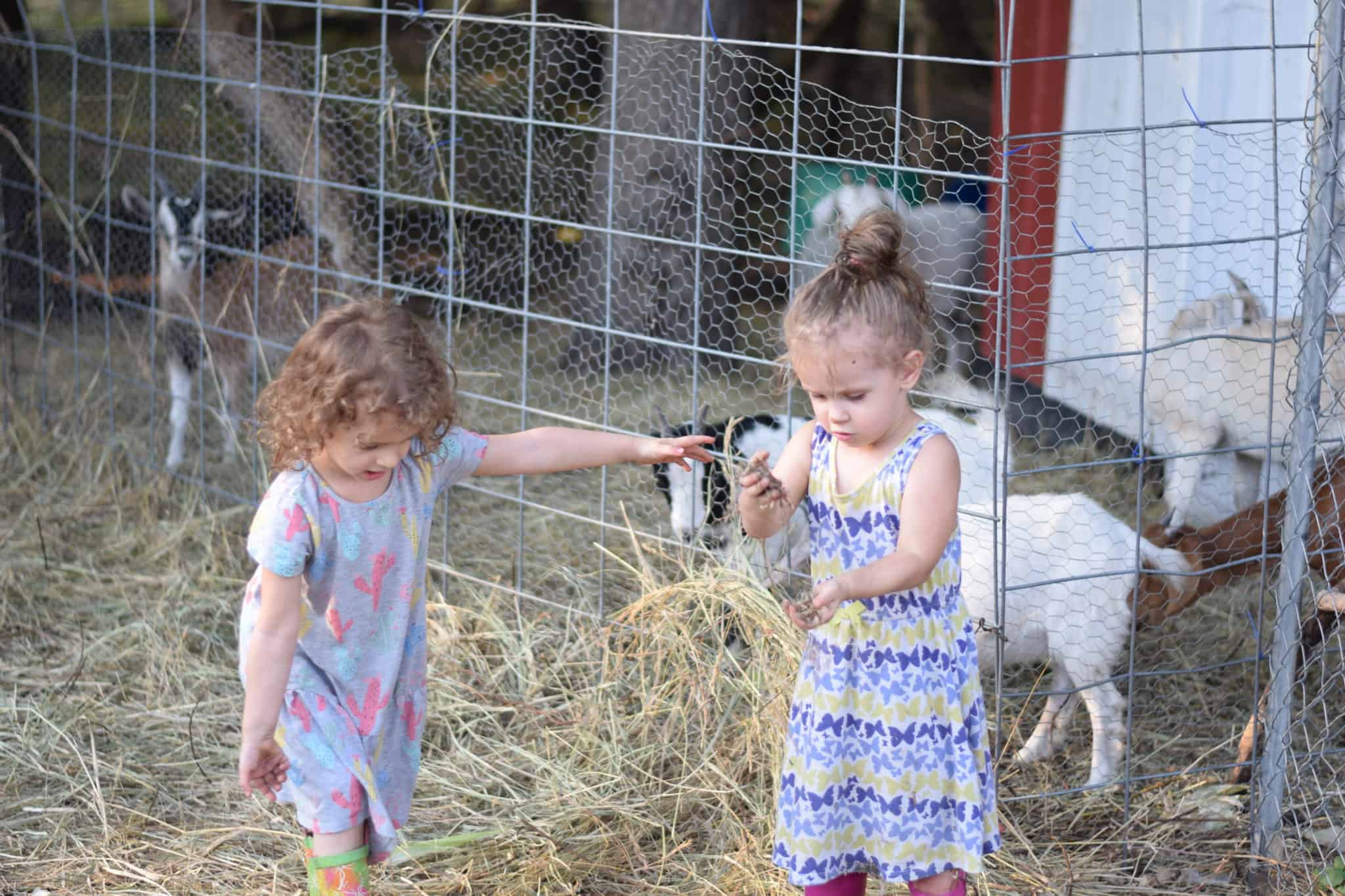 Circle of Life
On our homestead, our kids learn about raising a variety of farm animals. And with raising animals, they are learning about the breeding process of our goats & cattle.
They learn about hatching ducks & chickens and the delicate care necessary for their early life.
And then unfortunately, they learn that death is inevitable. Despite however many times we have been introduced to it, it really doesn't get easier for us to handle. But understanding it as a normal part of life is helpful for our children.
Health Benefits
Raising farm kids. Sigh. They get incredibly dirty. But children need dirt to stay healthy because there are organisms are microorganisms found in soil which is super beneficial to overall health. This article explains more.
And farm children have fewer allergies or asthma.
Living a simple, rural life is also beneficial to overall health benefits and helps to reduce stress.
Truth be told, our kids very rarely get sick. And I believe it's from living a healthy farm life. Total win in my opinion!
You Might Be a Farm Kid if…
Instead of going to a swimming pool, you head down to the creek.
You drink out of a garden hose like it's nothing.
A trip to the petting zoo is no big deal because you have all of those animals at home.
You don't know what it's like to sleep in on weekends.
You've ever ran across hay bales.
Chores came before play time.
These are just a few of the benefits of country living which we have grown to love. And what it's really like to raise farm kids.
What else would you add to the list?
where would you like to start?