This Mediterranean Breakfast Panzanella is a great simple breakfast using fresh ingredients. Combine it with whole wheat bread toasted in olive oil, and you'll have a super comforting meal.
Serve for breakfast, brunch, or a simple light dinner. And pair it with a fried egg for a super nutritious dish!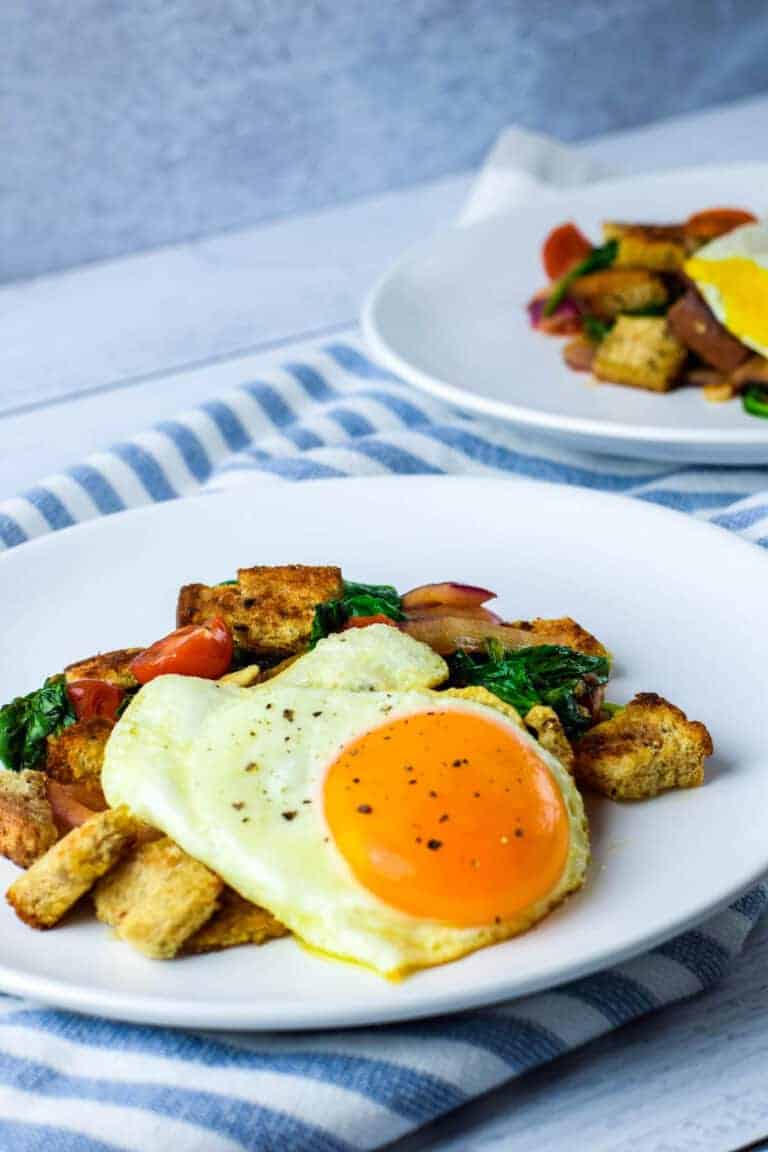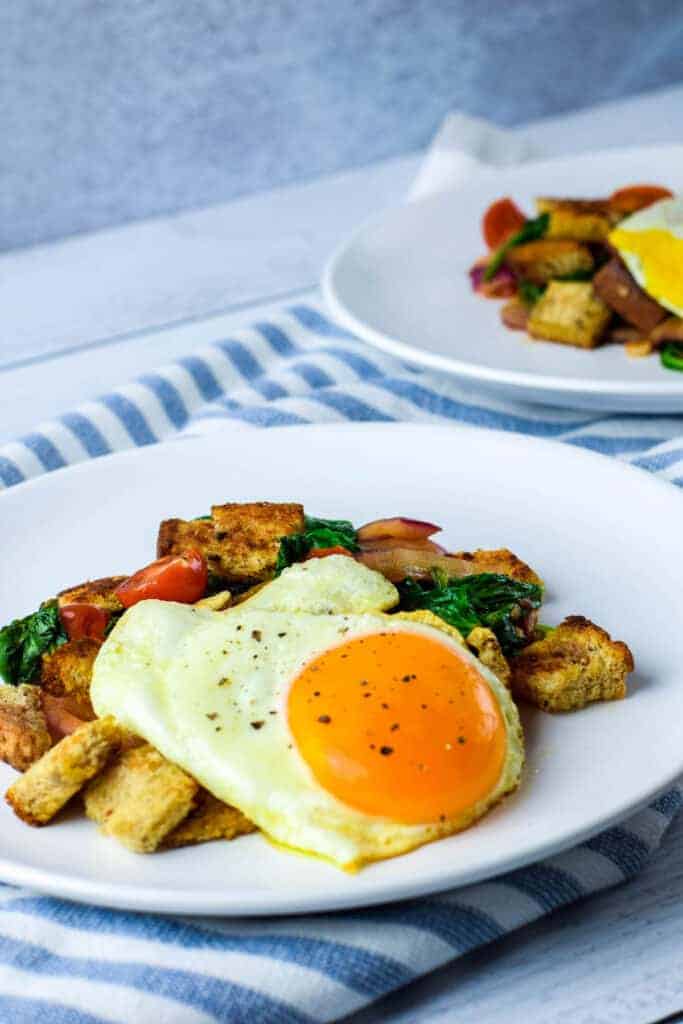 Fresh Mediterranean Breakfast
What is a panzanella? If you're unfamiliar with this Tuscan recipe, I'll give a brief overview. It is a fresh chopped salad dish made with fresh tomatoes, onions and stale soaked bread.
This recipe is inspired by the classic dish, but elevated for breakfast time.
I combine fresh spinach with tomatoes, red onions with minced garlic and olive oil. And whole wheat bread toasted in olive oil.
Then topped with a fried egg and drizzled with a bit of balsamic vinegar.
It's simple and super delicious…which allows for the flavors of the veggies to shine!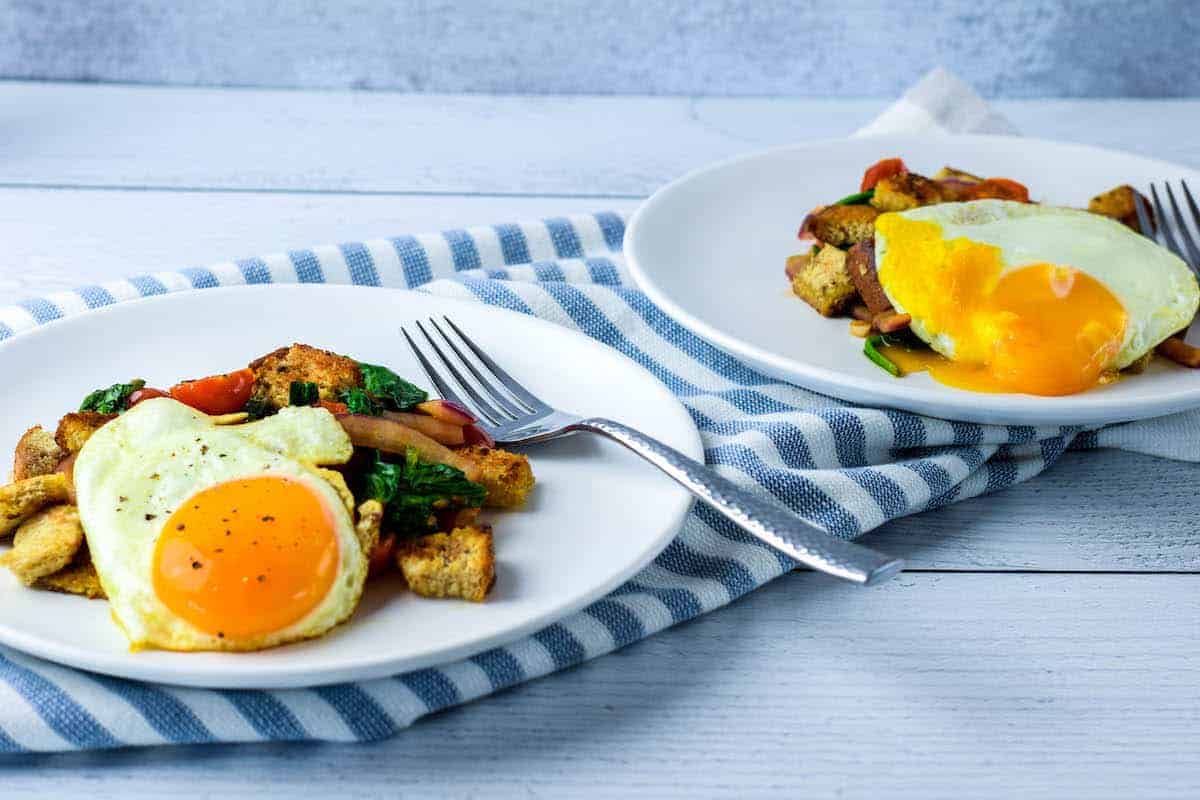 More delicious egg recipes:
Cheddar & Caramelized Onion Quiche
More breakfast recipes: