When creating garden plans each year, I always start with the potager or kitchen garden and then move my way over to the larger gardens.
Creating a kitchen garden plan is a lot of fun. And I believe every home gardener should plan on adding one!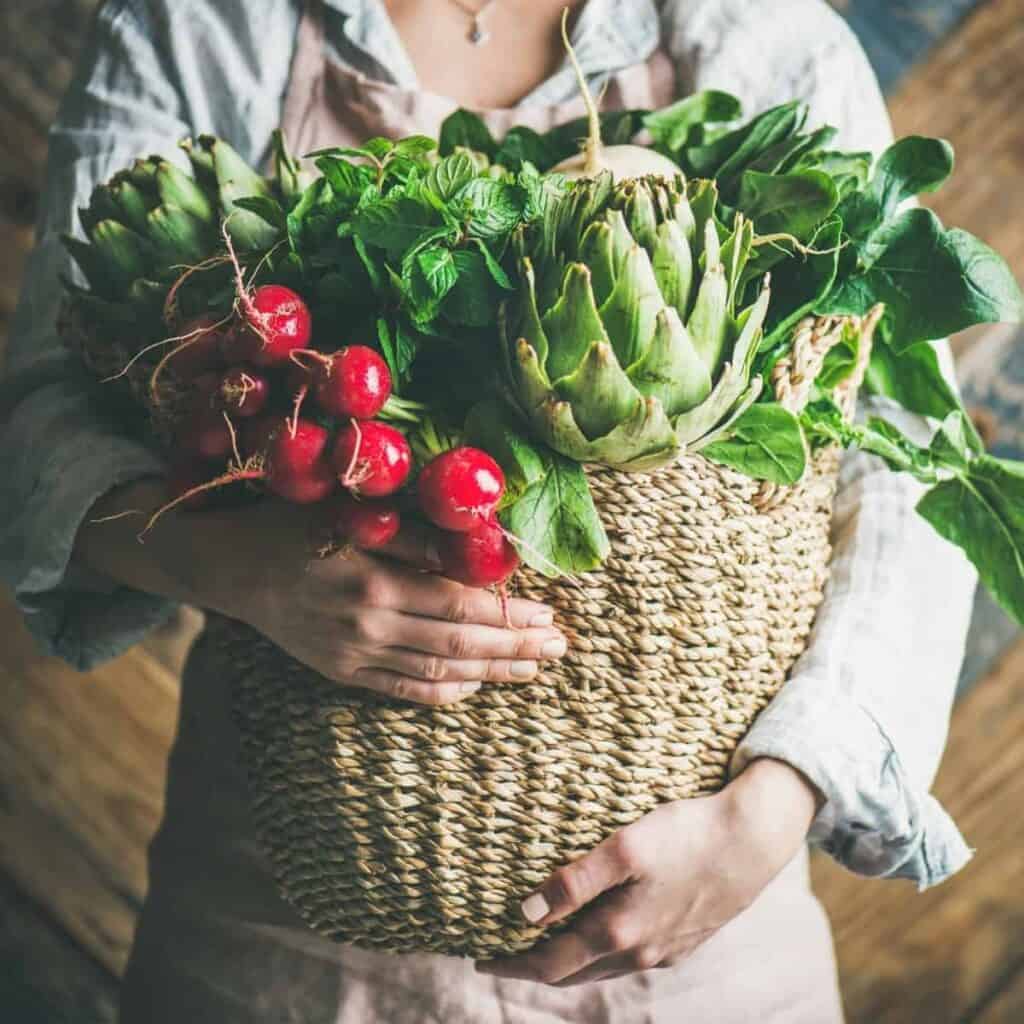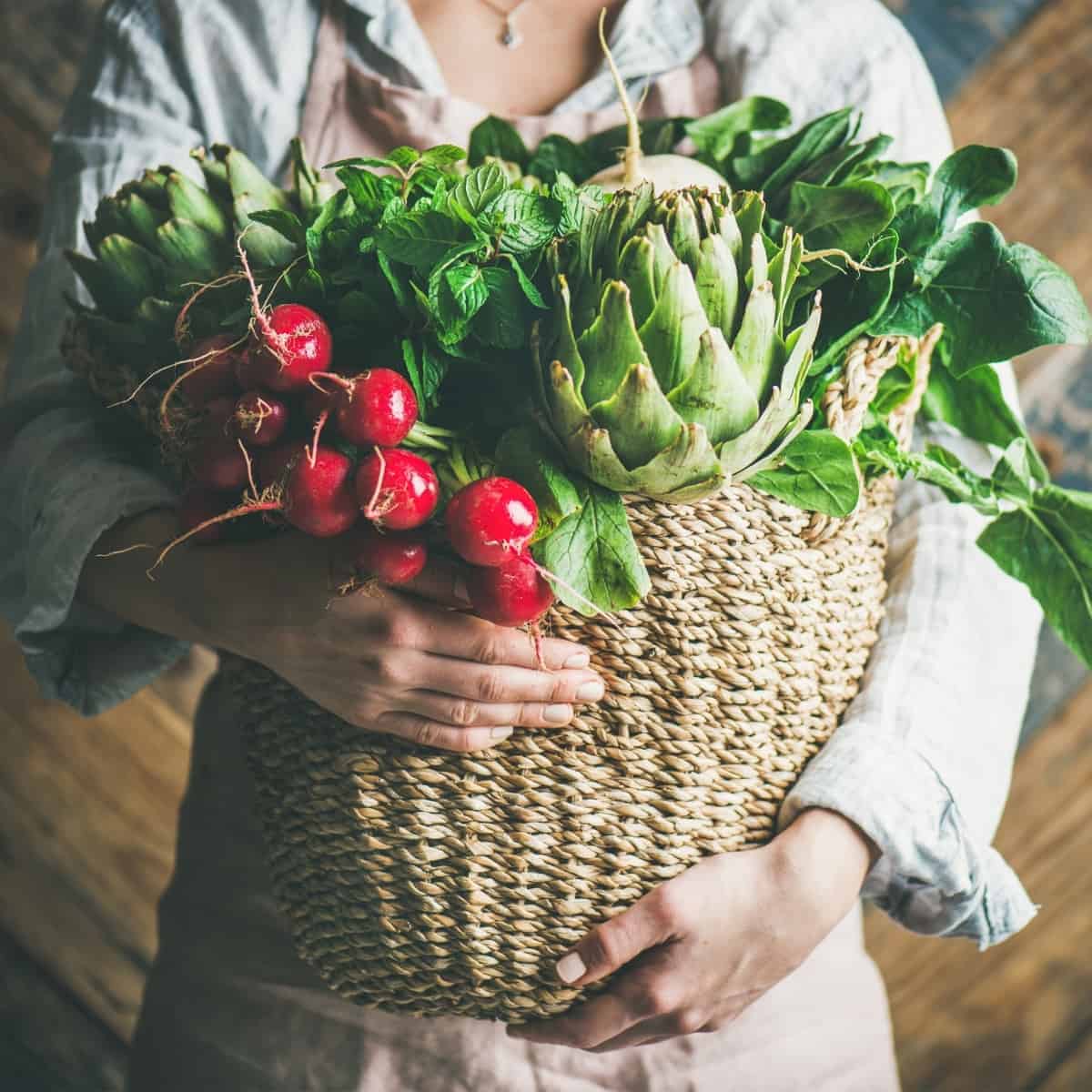 But what is a kitchen garden?
AKA the potager. Pronounced po·ta·jé from the French.
The kitchen garden is a bit different from the standard home garden.
For starters the location is typically right outside of the kitchen. This convenient location makes running out to grab fresh mint or basil to add to a pasta dish for dinner easily.
I like to keep all of the vegetables that I use regularly in recipes. Like tomatoes, peppers, onions, garlic, lettuces and other leafy greens.
This is also where my culinary herb garden is located.
And on some occasions, a larger herb and even a medicinal herb garden can be grown separately. Or in a another plot, if desired.
A kitchen garden is where you will harvest vegetables for fresh eating right away. This is a great idea for anyone who wants to eat fresh food everyday.
Here are just a few ideas:
create a fresh pesto with basil
eat a daily salad with lettuces, Swiss chard, spinach, kale, etc
or create a tomato or cucumber salad
use fresh herbs for a Spaghetti Aglio e Olio
make a fresh salsa with tomatoes, garlic, onions, cilantro, and jalapeños
use heirloom tomatoes from the garden to make a Creamy Pomodoro Sauce
And so much more! There are really so many great ways to use up fresh vegetables and herbs from the potager!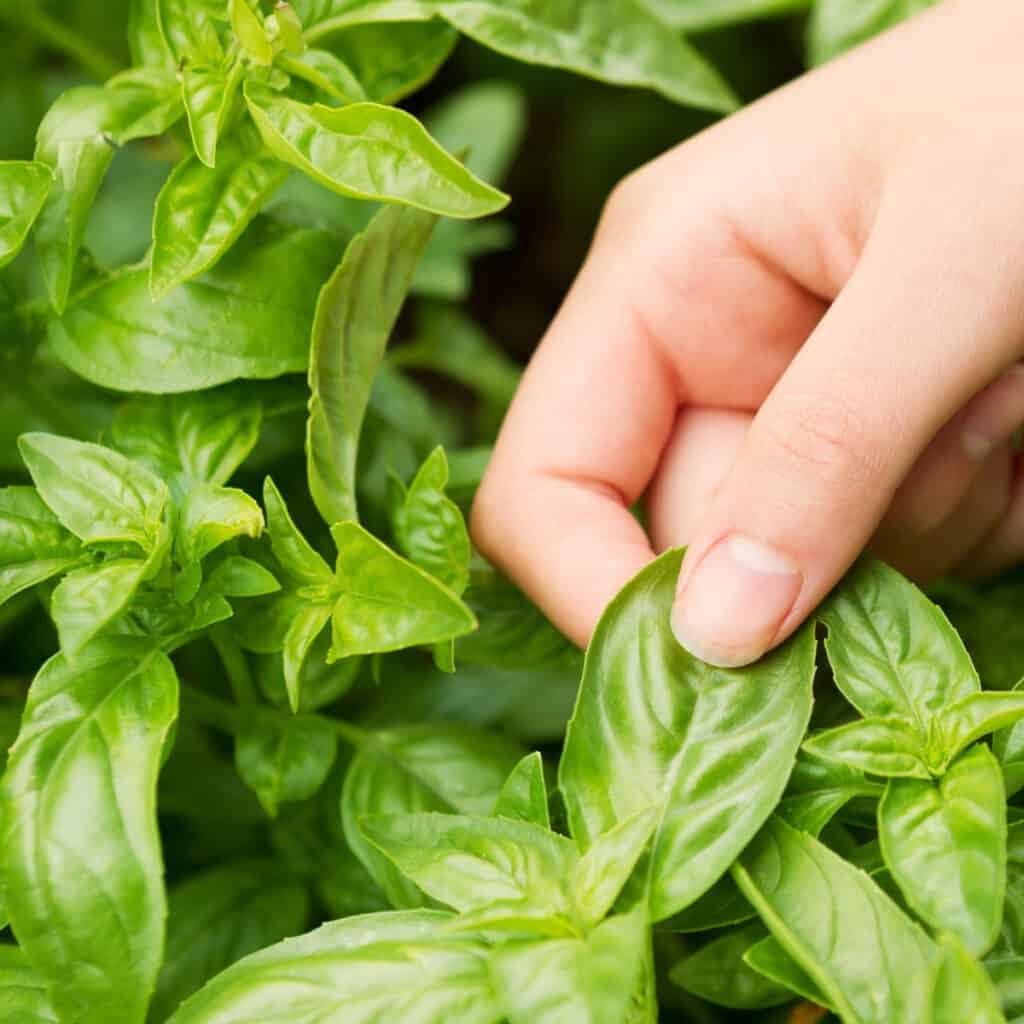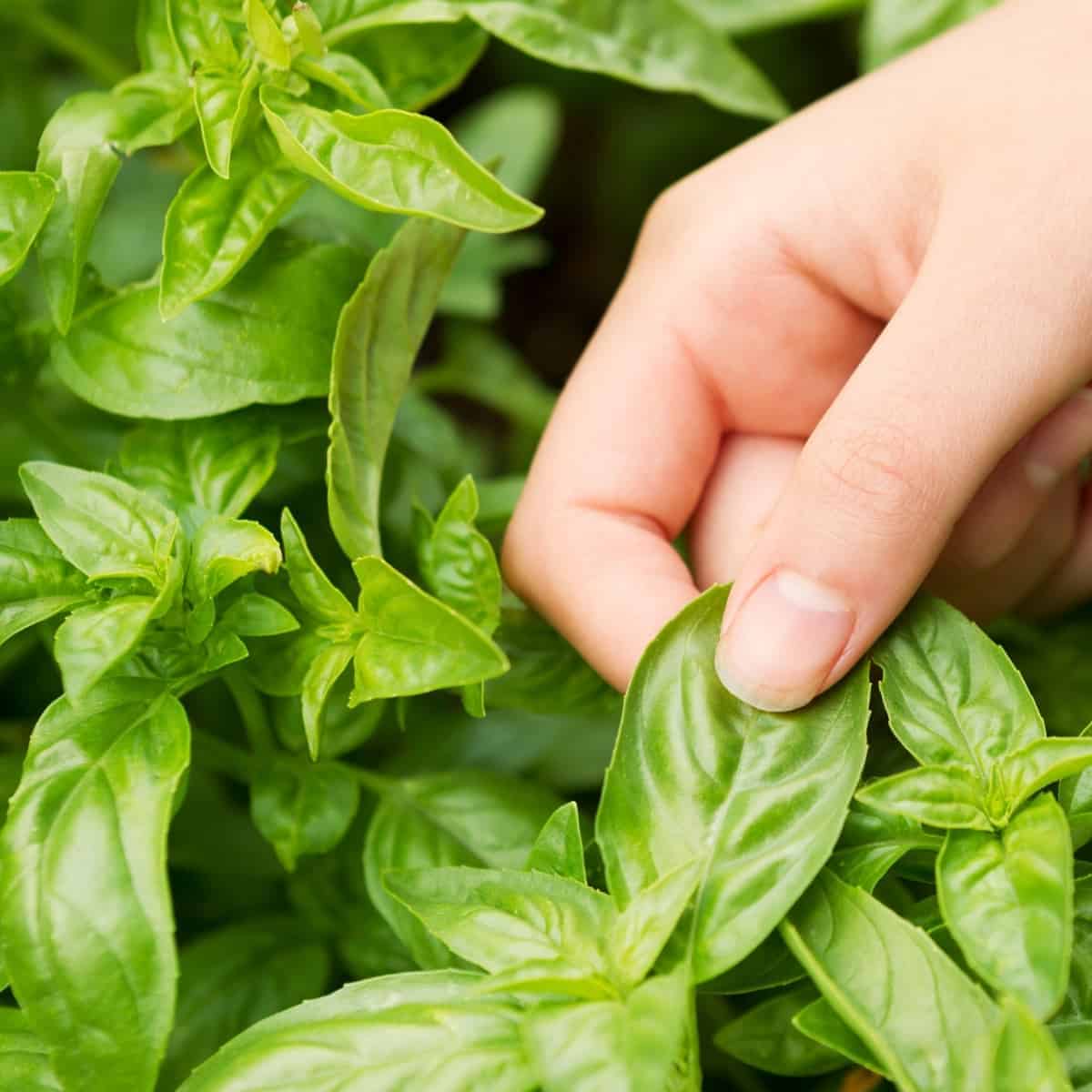 Kitchen garden vs vegetable garden
The humble potager is much smaller in size than a standard vegetable garden. We love and grow from both of these gardens on our small farm.
Each serves a different purpose for us.
The potager grows the herbs and vegetables that we use on a regular basis.
It is also a bit ornamental. With a mixture of flowers intertwined with the vegetables, it creates something really beautiful.
The vegetable garden is much larger and focuses more on production. This is where we grow the bulk of the items that we want to store for longer term.
In the potager / kitchen garden, we also grow in raised garden beds and terra cotta pots. This helps keep the garden looking beautiful, organized, and helps with weed maintenance.
In the vegetable garden, we plant directly in the ground for most of the space.
And these vegetables are typically the ones that take longer to grow, take up more room, or aren't harvested as often as in the kitchen garden.
Some of the items that are grown in the larger vegetable garden plot are:
corn
squashes
cucumbers
melons
potatoes
eggplants
sunflowers
The separation of the gardens makes it easier to harvest items needed regularly.
And the potager is more ornamental and full of pretty things. Making it a great place to sit out and enjoy with a morning cup of coffee.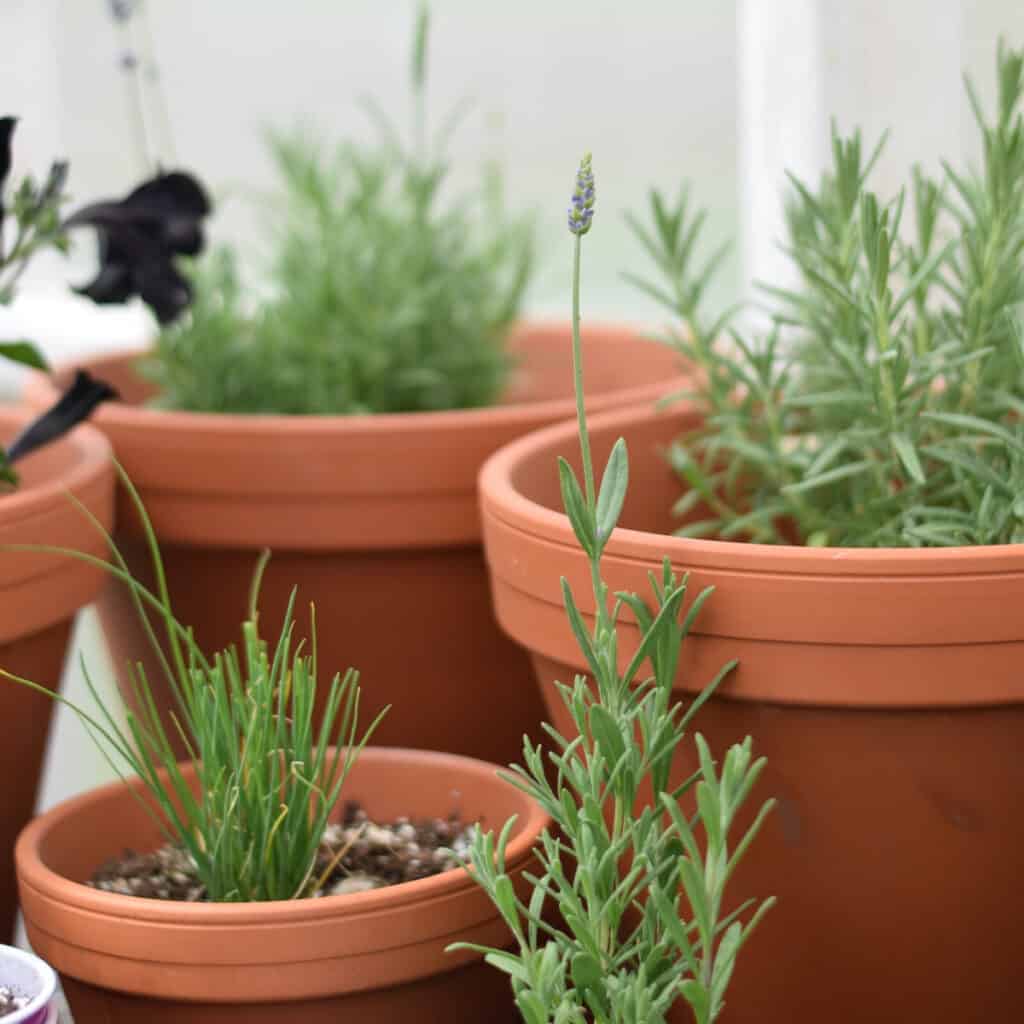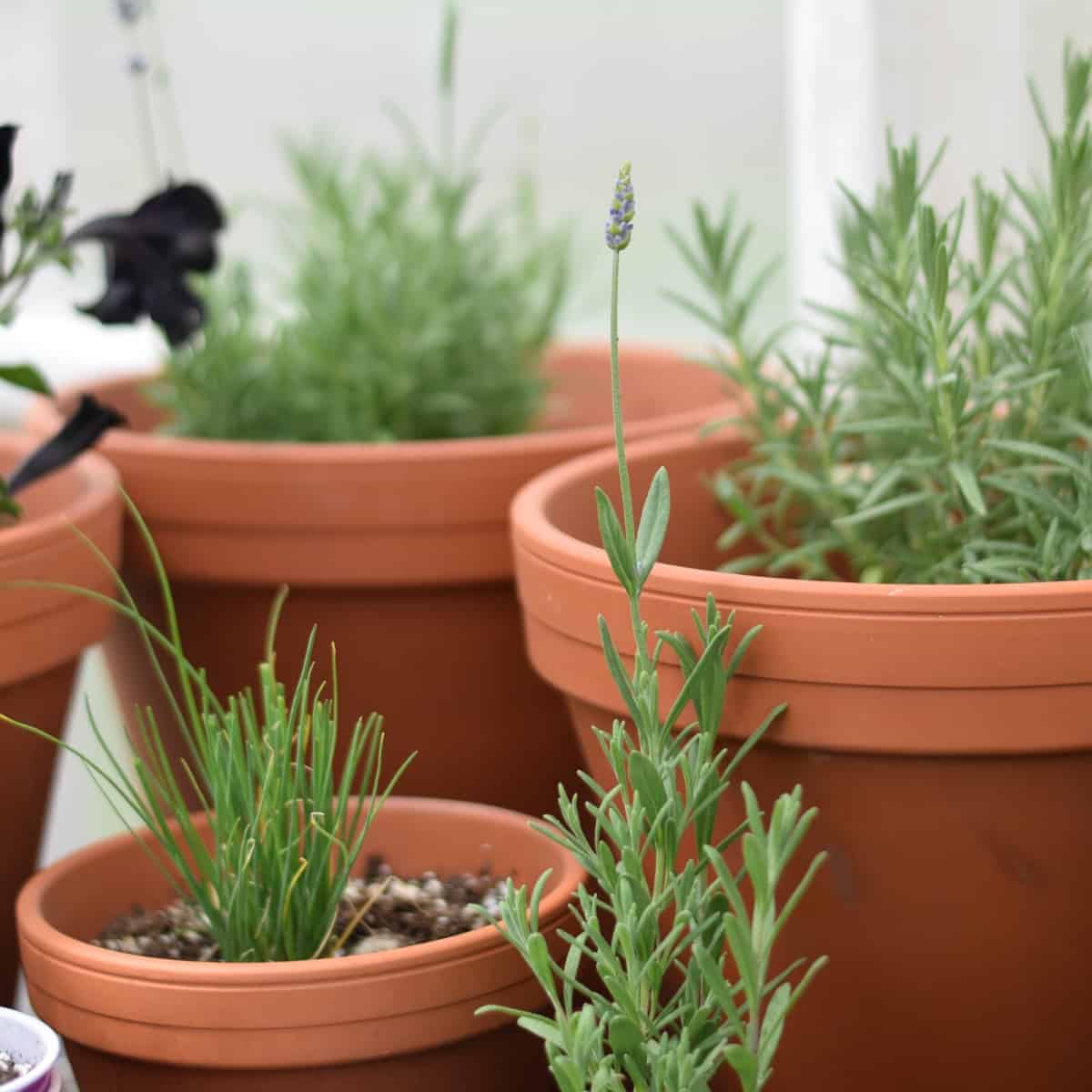 What should you grow?
Now that we have decided to grow both a vegetable garden plot and a kitchen garden, let's talk plants.
First thing, decide what vegetables and herbs that you and your family love to eat.
Here are a few ideas to help you plan your kitchen garden.
lettuces & other leafy greens
tomatoes
peppers
cucumbers
garden peas
beans
culinary herbs
radishes
carrots
berries
And with a potager being ornamental, here are some ideas of what herbs and flowers to add to the kitchen garden.
Benefits of growing
There are many great benefits of adding a kitchen garden to your home. They aren't super complicated and can be flexible to change with the seasons.
And since they are much smaller than a regular garden plot, you can grow them nearly anywhere! My first kitchen garden was on the deck of my apartment building before I met my husband.
With a little creativity, you can grow your own fresh vegetables at home, no matter where you live!
Also with the smaller size of this garden, they are much easier to maintain. You will be in the kitchen garden several times during the week to harvest fresh veggies for a salad or herbs for dinner.
So, you'll be better able to keep the weeds under control too.
There's so many endless possibilities!
More gardening posts: