Giant Chocolate & Peanut Butter Chip Cookie Recipe (made in a cast iron skillet)
Big title for a big cookie ha. It is so totally deserving though.
Since discovering how to bake in my cast iron (it all started with cornbread), I am constantly searching for new ways of doing so. I'm hooked.
This giant cookie is a family favorite and may even replace regular cookie baking around here… because it's incredibly simple. And it's delicious. It's a perfect occasional treat around here.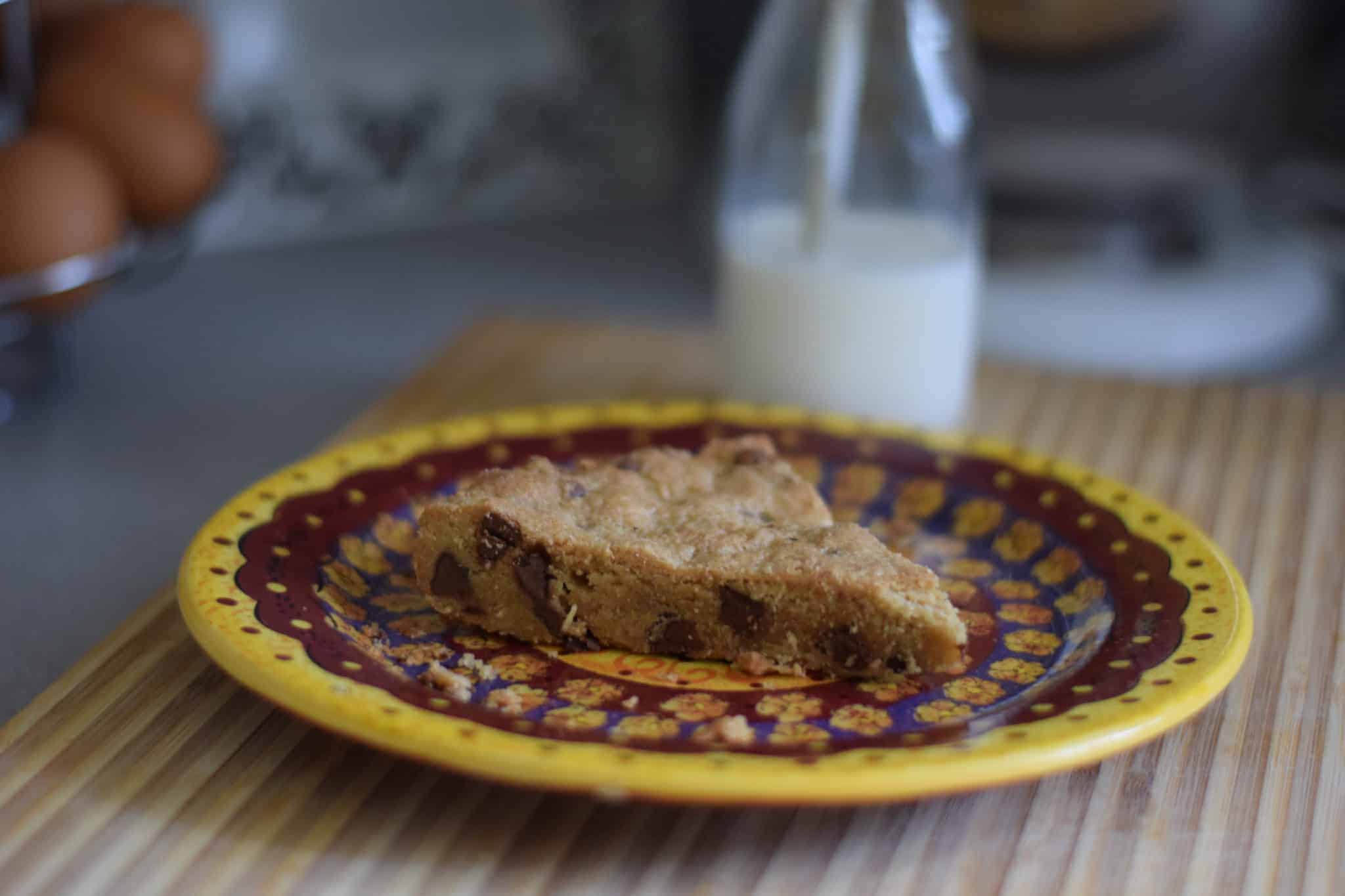 Ingredients:
2 cups all-purpose flour
1 1/2 sticks of butter, softened
1 cup of cane sugar
large egg
2 tsp pure vanilla
1 tsp baking soda
1 tsp salt (I love this salt)
1/2 cup of chocolate & 1/2 cup peanut butter chips (see note below)
Note:
I like mixing half & half of chocolate chips and peanut butter chips in my cookies, but you can totally try various options. Chocolate chips, chocolate chips and peanut butter chips, chocolate and butterscotch, chocolate chunks. I don't really know of a bad combination yet. Feel free to let me know!
Instructions:
Preheat oven to 350 degrees and prepare your cast iron. If it is well seasoned, you shouldn't need to grease it, however I still use a little bit of coconut oil spray. Just in case.
Combine the flour, baking soda and salt in a medium bowl, set aside
In a large mixing bowl, cream the butter, vanilla and sugars using a mixer on medium speed until light.
Add the egg and mix on medium speed until well combined.
Slowly add in the dry ingredients a little at a time and combine well with the mixer.
Stir in the chocolate and peanut butter chips.
Add the cookie dough to your cast iron skillet. Try to roll it out as evenly as you can. I used a 10″ cast iron skillet, but you can use a larger or smaller one if that's all you have. Just be sure to adjust the baking time.
Bake for about 35-45 minutes. Or until your cookie is golden brown and center is baked through.
Allow to cool before cutting.
Enjoy.
See, told you it was simple. Wink.