Getting started with natural cleaning products by learning to to DIY your own. Plus, there's links to several already made all natural cleaning supplies too!
It was after discovering of my first pregnancy several years ago that I began to really learn of the hazards in our cleaning supplies. And then I slowly replaced many things in our home including adding all natural cleaning products.
Some are homemade and other's are purchased from my favorite brands. But more on that later.
This really is how our homestead journey began. I believe that natural living and homesteading really go together. Just like peanut butter & jelly.
Be sure to check out our ebook: Natural Cleaning Recipes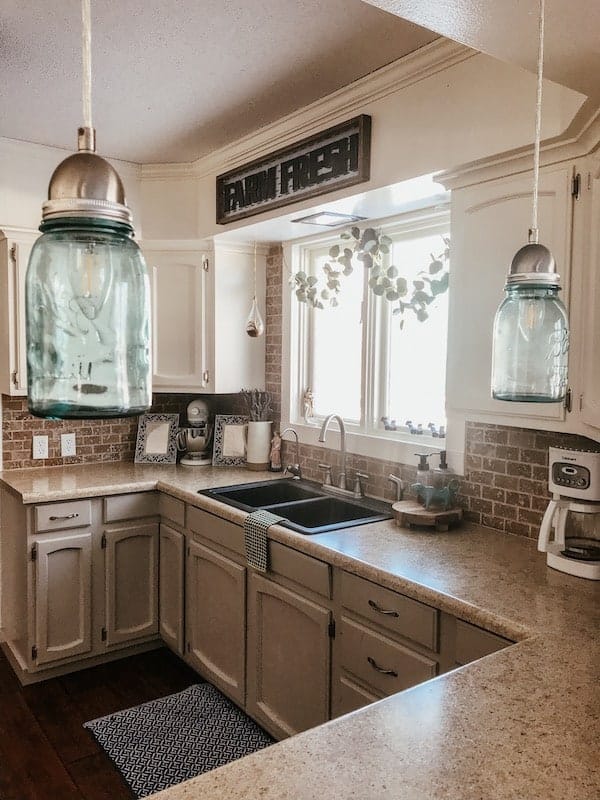 This post has been updated from its original publish date of June 1, 2021.
Why Use Natural Cleaning Products
When it comes to raising a family, we want the very best. After researching more and more about natural living, I learned how unsafe most of the cleaning supplies I was using really were.
These were products that I grew up with. My parents weren't exactly into anything that was considered unconventional, natural, or crunchy. They were good people, but they didn't care much about a natural or green lifestyle.
When getting started with natural cleaning, it can become overwhelming fairly quickly. Where do you get started with natural cleaning products? What supplies are best? What do you need to avoid and why?
I like to look up cleaning supplies and ingredients on the EWG website whenever I am researching a particular cleaning product.
A simple problem that can create more overwhelm is that a majority of companies don't label every ingredient that their products contain. This is because they don't need to.
Sure, you can take the time to visit the manufacturer website and investigate what is in the products. But, I usually don't have the time to search the site and to read through the ingredient lists when I'm trying to make a purchase.
I really like that the EWG site takes the time to research this to make it easier for consumers like us. And they have a simple rating system of A-F. Plus a huge database of over 2000 cleaning products.
Check out 7 main ingredients to avoid in this post.
Easy Natural Homemade Cleaning Products
To me, a clean home is a happy home. There really is nothing that beats a freshly clean and organized home. It not only makes me happy, but my husband enjoys it when he returns home from a hard days work.
And around here, I love to try to make as many things from scratch as I can. But sometimes life is busy and making everything from scratch just doesn't always happen.
Sometimes I want convenience without having to sacrifice the health of my family.
So, I am sharing some awesome all natural cleaning supplies that you can DIY and make yourself. Plus a few of my favorite natural cleaning products that you can buy for extra convenience.
And even better, the ingredients in these products are safe to use with my little ones around. Which is a huge sigh of relief because my littles love to help mom.
These recipes are really easy to make and they're frugal. And you probably have most of these ingredients on hand in your home already.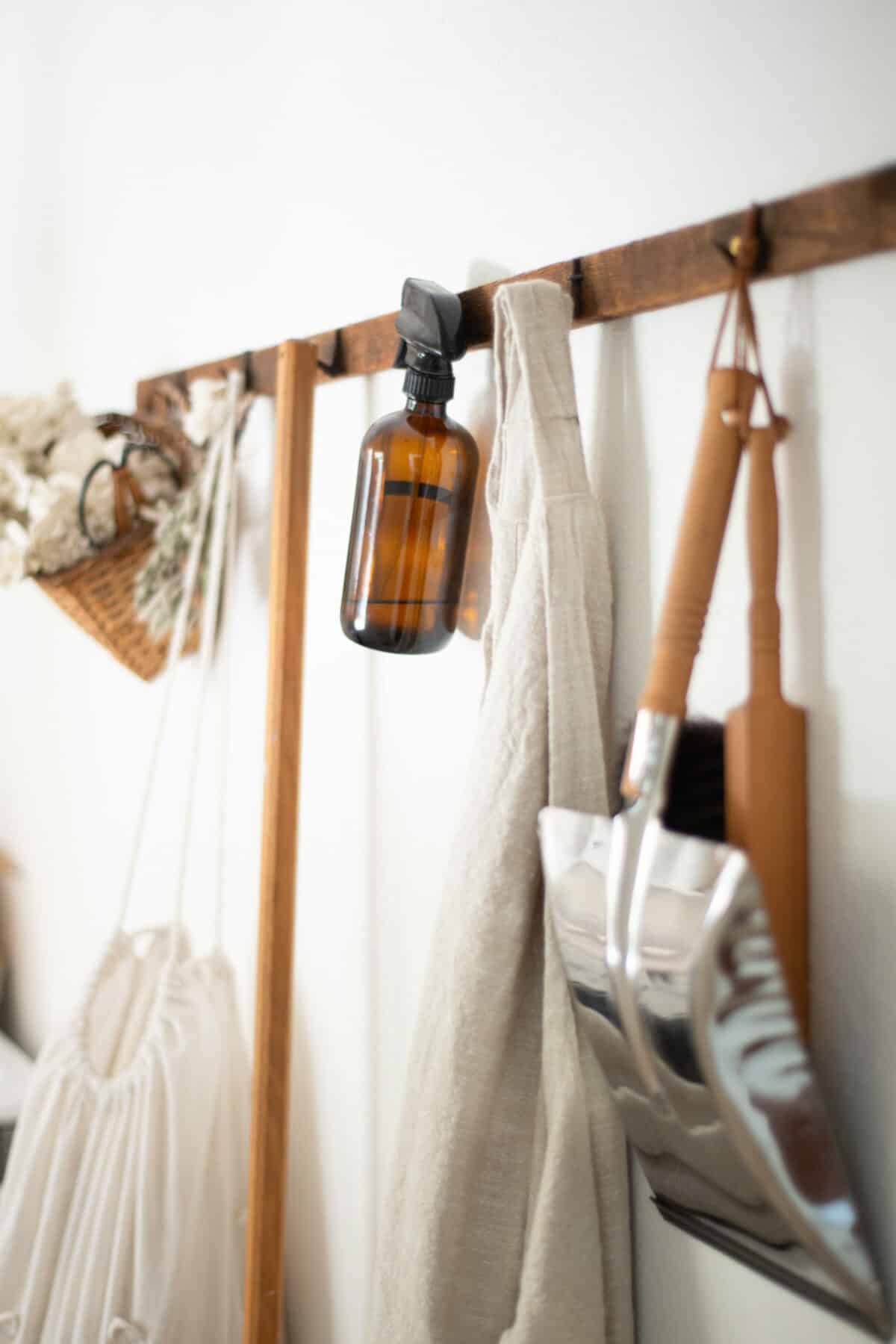 Guide to Natural Cleaning
Not into making your own products? Here are a few of my favorites that I would highly recommend:
✨ Dropps – they have great natural laundry detergent pods & dishwasher detergent too. I was sent some of their products to test out earlier this year and they work so well. They're all natural & come in sustainable packaging too!
Check them out and use code BHH25 for 25% off your first order!
✨ Earthley – a tried and true brand that works like a super power! We love the natural laundry detergent with all clean & natural ingredients. They also have an excellent all natural dishwasher detergent, dish soap bar, and powerful cleaning spray concentrate.
I would definite recommend this natural family run business above others on the market! Check it out here. Use code BHH10 for 10% off of your first order!
Now let's dive in to those homemade natural cleaning recipes…
Green Cleaning Tools
Since I want to keep a natural home and we are using natural cleaning products, the tools I prefer to use are free of synthetics as well.
I love to order the majority of these natural supplies through Mighty Nest. They have a huge variety of products to help with keeping a natural and clean household.
They also have a really neat monthly membership where they send you a natural full size product for only $10. This is a great way to make natural changes a little at a time.
Plus, members get discounts on purchases!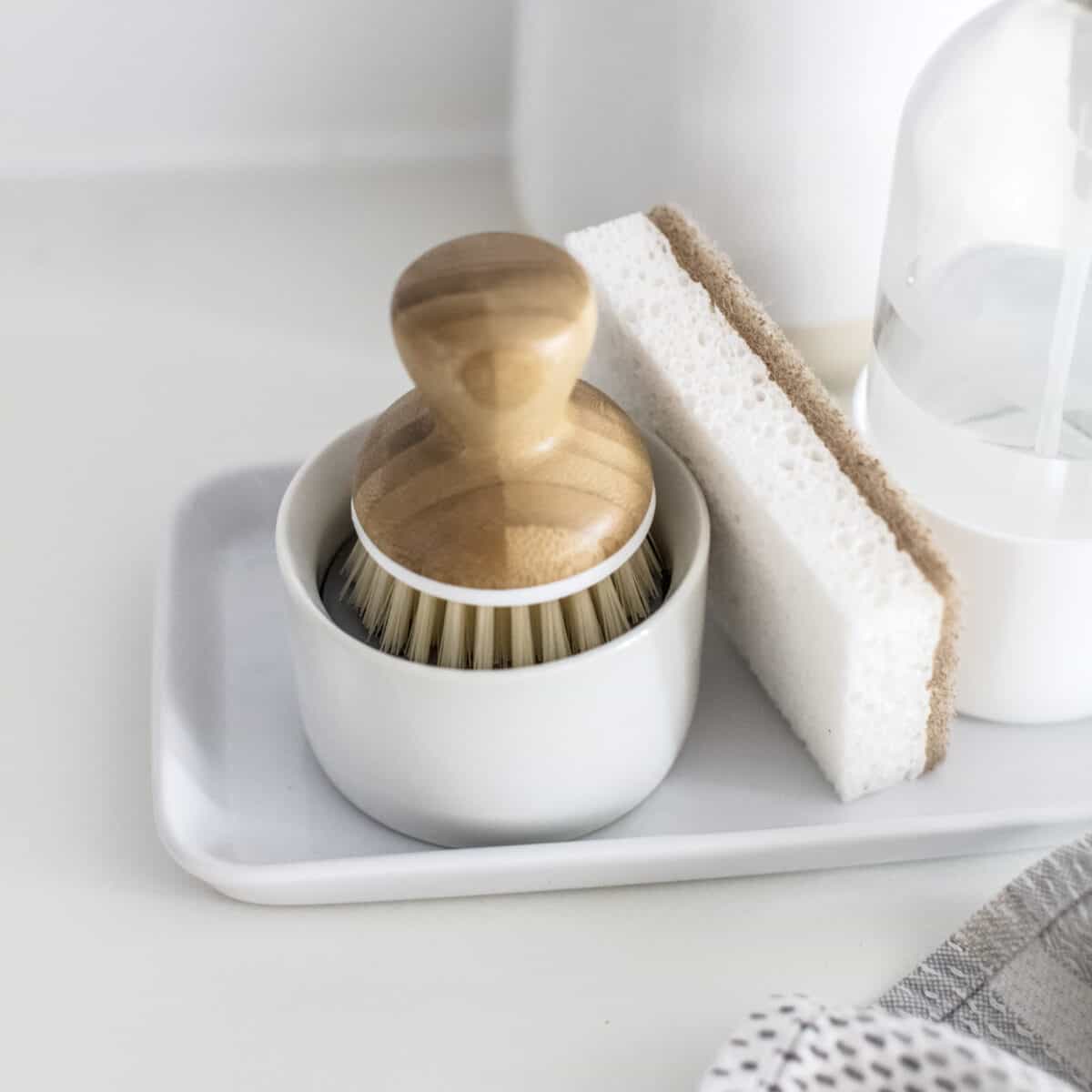 Here are a few of my favorites to keep around our home.
Natural Dish Cloths – 100% organic cotton, nontoxic dyes. These also make a great sustainable solution for paper towels.
Natural Fiber Dish Brush – zero plastic dish brush made with untreated beechwood and the bristles are made from tampico, also contains agave leaf.
Glass Cleaner Brush – plant based sponges and bamboo handle.
Walnut Scrubber Sponges – plant based and walnut shell scrubbers.
8-pack Microfiber Cleaning Cloths – everything needed to clean around the entire home.