This incredibly easy air fryer garbanzo beans recipe is the perfect anytime snack. Simply made in about 15 minutes and it's packed full of flavor. These are a healthy snack that is both vegan & gluten free.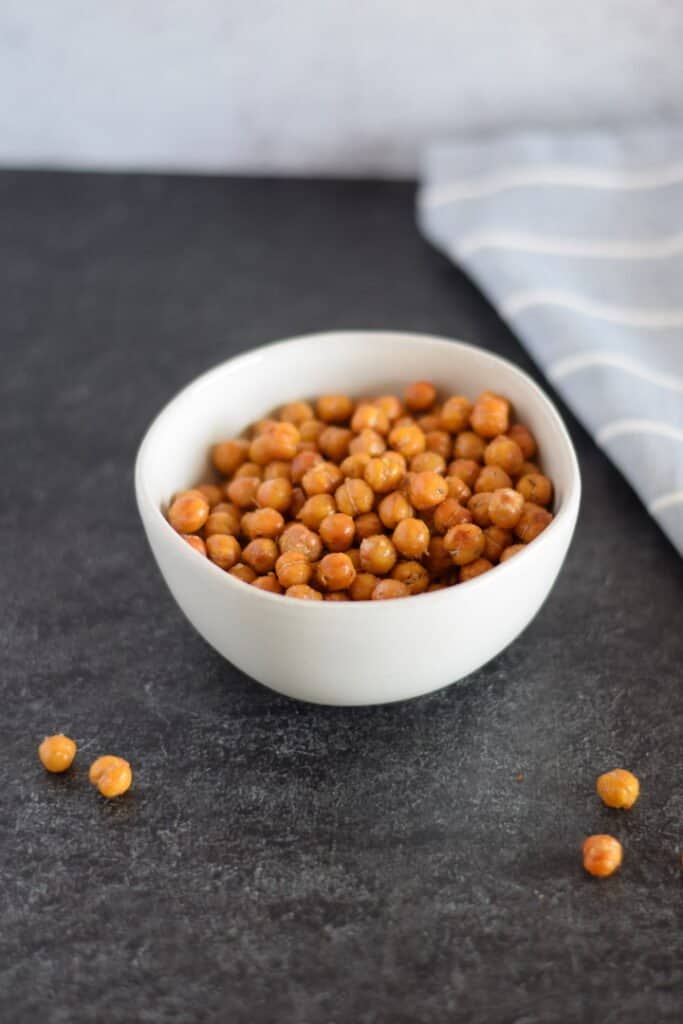 Air fryer garbanzo beans aka chickpeas are full of many wonderful benefits. They make a great addition to any diet and I especially like them for a healthy snack for my children.
Related: Creamy & Spicy Garlic Hummus Recipe
Garbanzo beans have long been a staple in Mediterranean countries.
They are packed full of nutrients, keep you feeling full, and they're a fairly inexpensive way to add protein to a vegan diet.
Here are a few more nutritional benefits of garbanzo beans.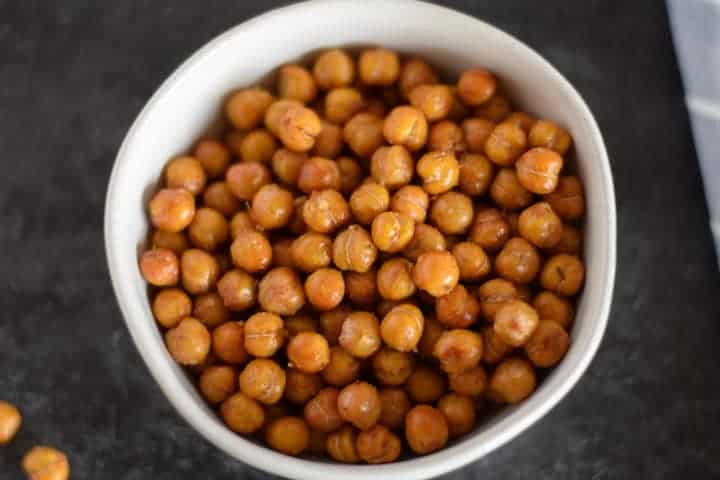 I tried a variety of methods before I was able to get the perfect crispy garbanzo beans. This method uses only a few simple ingredients and is ready in about 15 minutes.
Ways to Use Crispy Garbanzo Beans
Whenever I make a batch of these garbanzo beans, my children and I will usually eat them up as a snack.
But they are also delicious as an addition to a grain bowl or in a salad. Or add them to a Mediterranean style wrap for a little added crunch. Super yum!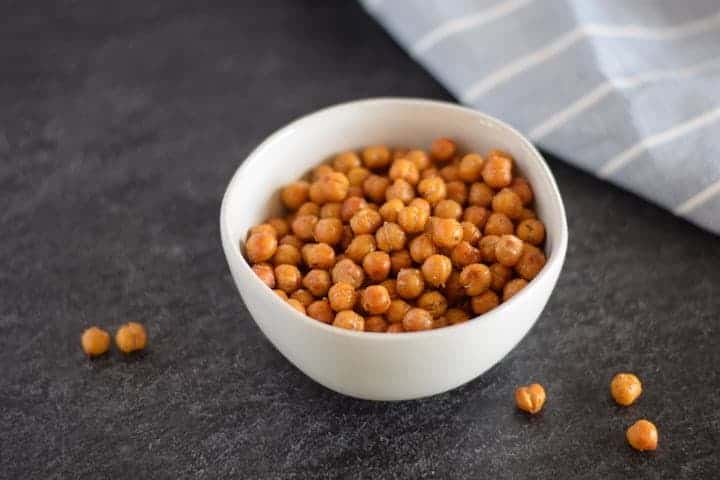 Air Fryer Garbanzo Beans
I used this Ninja Foodi to make these air crisp garbanzo beans.
Begin by draining the can of garbanzo beans and add them in a single layer of the cook & crisp basket.
Crisp for 5 minutes at 390 degrees to dry the beans. Spray the beans with olive oil. I use my Misto oil sprayer to apply a small amount of olive oil. The beans should be lightly misted with oil and not saturated.
Give the beans a gentle toss in the basket and spray again with olive oil.
Air fry for another 10-15 minutes at 390 degrees. Carefully toss the beans every 5 minutes or so to make sure they are crisping evenly.
Add the crispy beans to the seasoning and oil mixture and stir to coat. Return the garbanzo beans back to the air fryer for another 2-3 minutes until the desired crispiness has been achieved.
Toss the beans in the seasoning oil mixture and allow to cool.
More Ninja Foodi: