Spring is the perfect time for refreshing the home, and it is also a great time for refreshing the home apothecary. I'm sharing how I refresh mine and tips for creating a home apothecary.
And I'm sharing my favorite items to keep on hand to meet my family's wellness needs.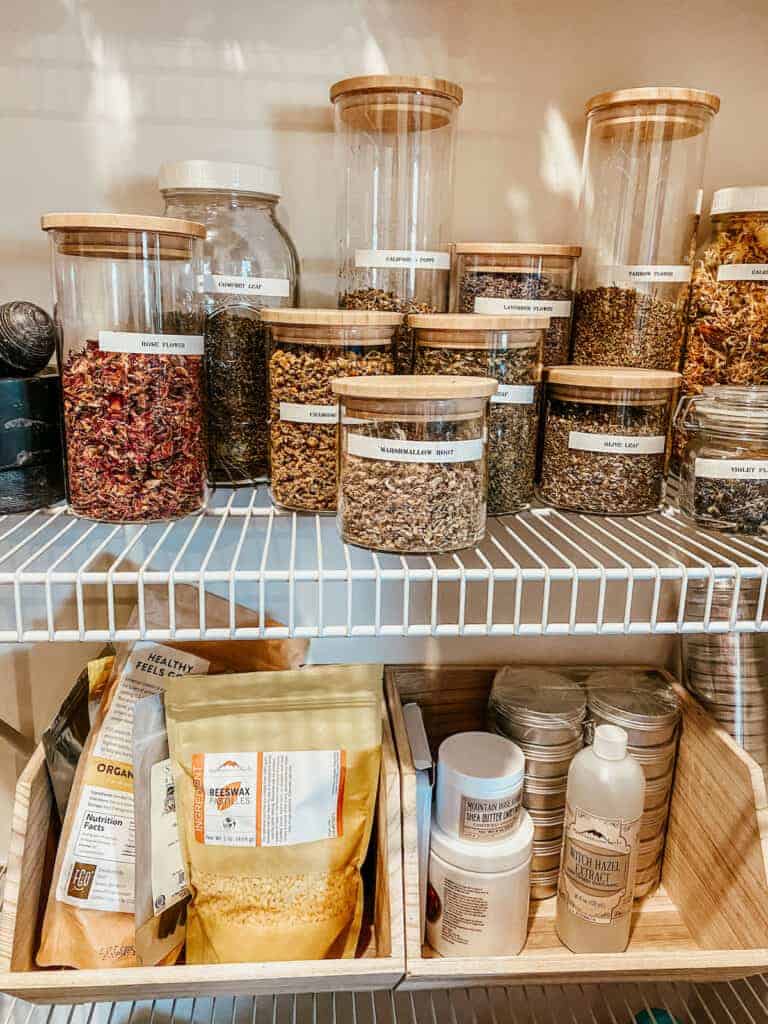 Where to set up your home apothecary
It is best to keep herbs in a place where they are stored away from direct heat or light. This will help protect the quality and potency and give them the longest possible shelf life.
Keeping airtight lids on dried herbs and ingredients can also help extend the shelf life. And since herbs lose their potency and expire over time, it's best to keep a note with the date the herbs were harvested or put into storage.
Some recommendations on storage ideas depending on the availability in your home would be:
pantry shelves
in a cool basement
cupboards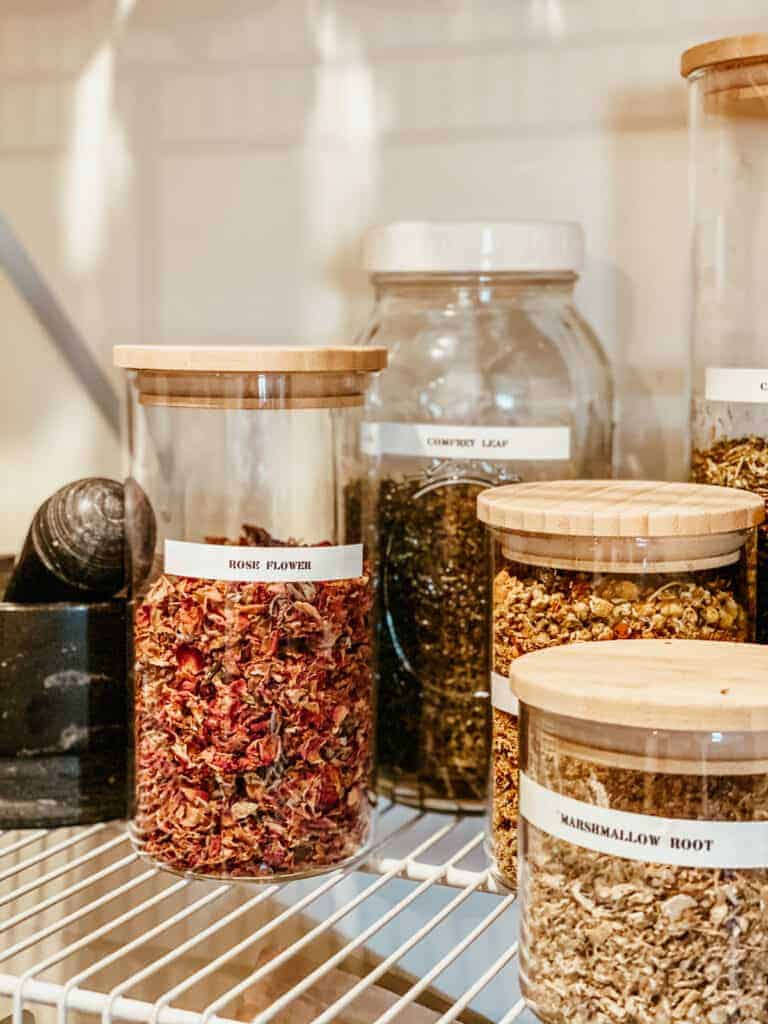 No matter where you choose, keeping it easily accessible and convenient for your needs will ensure you're using it whenever needed.
It is important to try to keep in mind that it should be kept away from the heat and direct sunlight to help extend the shelf life of the herbs and concoctions that you create.
When organizing your herbs and other ingredients, I highly recommend that you label & date everything. Using only fresh herbs & ingredients will give you a better end result.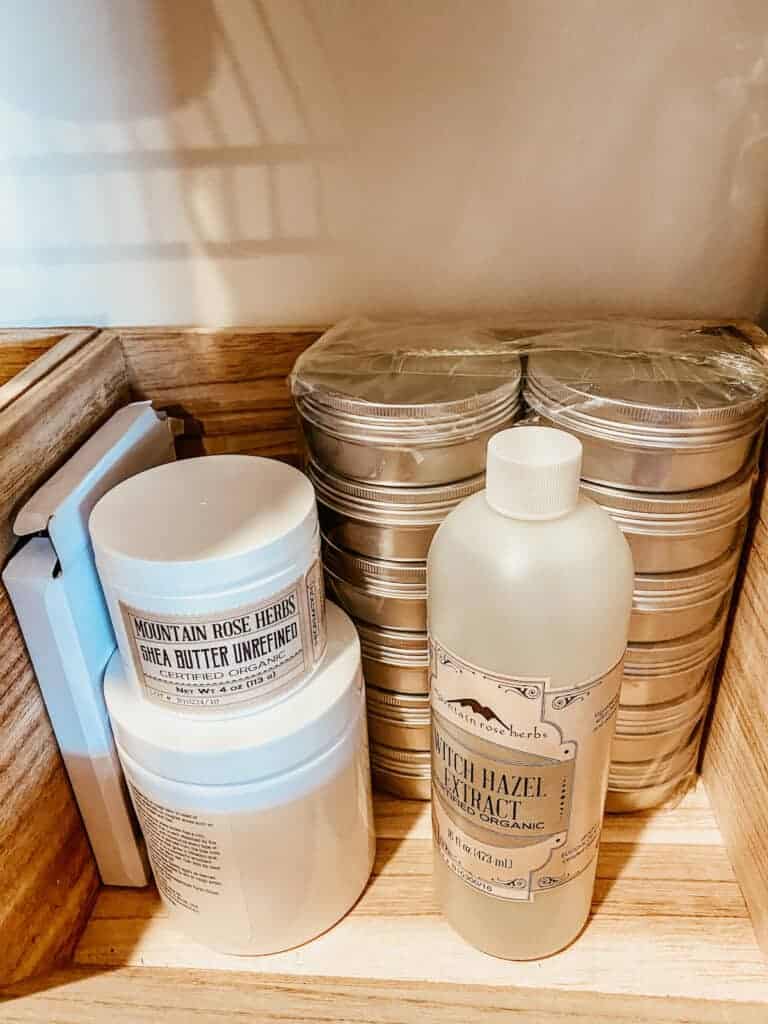 Favorite supplies & equipment
Here is a list of the supplies and equipment that I recommend for creating your home apothecary. They can be sourced from a variety of places and I'll link to some really great options that I love.
These items can be stored all together in the home apothecary. Or if you're limited on space, use what works best for you!
I like to try to keep everything together in one location so it's organized and I don't have to hunt for it when I need it.
Mason or other glass jars for storing dried herbs
Plastic lids for the glass jars
Dehydrator / drying screens
Reusable muslin bags
Mortar & pestle
Sieve & strainer
Glass bowl & sauce pan (for double boiler)
Silicone spatula
Dark blue or amber bottles
Dropper bottles
Funnels
Tea kettle
Digital scale
Herb scissors
Herb and spice grinder
Tea kettle
Label maker
Recipe cards
Notebook & pens
Kitchen twine
I have many of these items available to purchase here.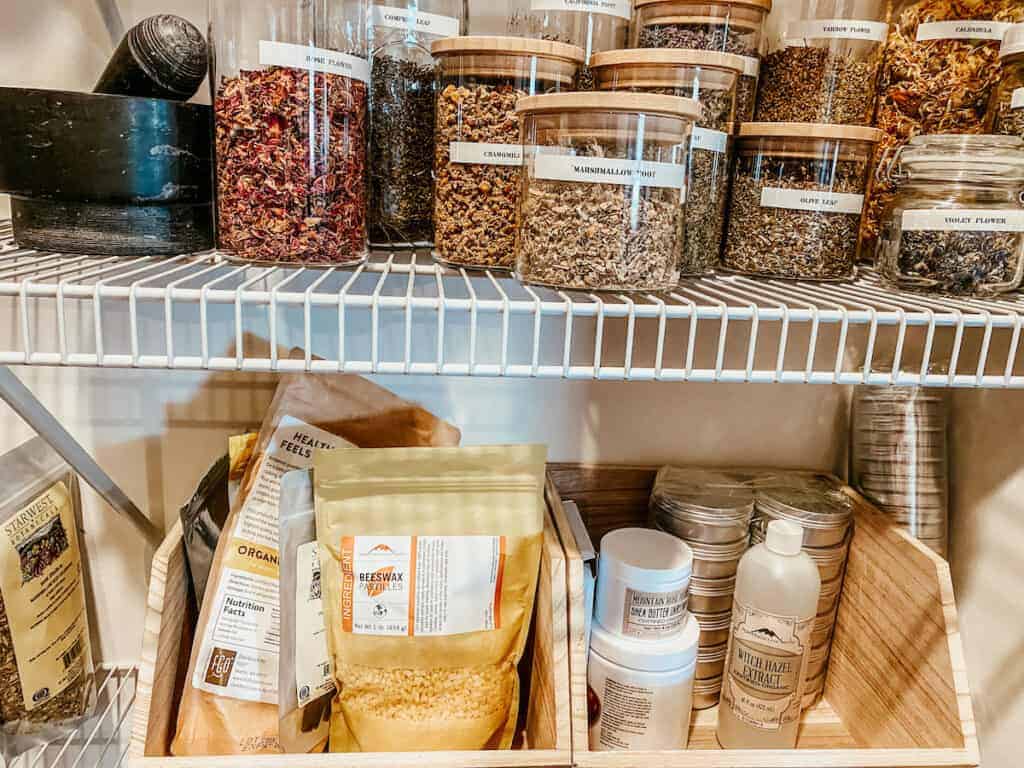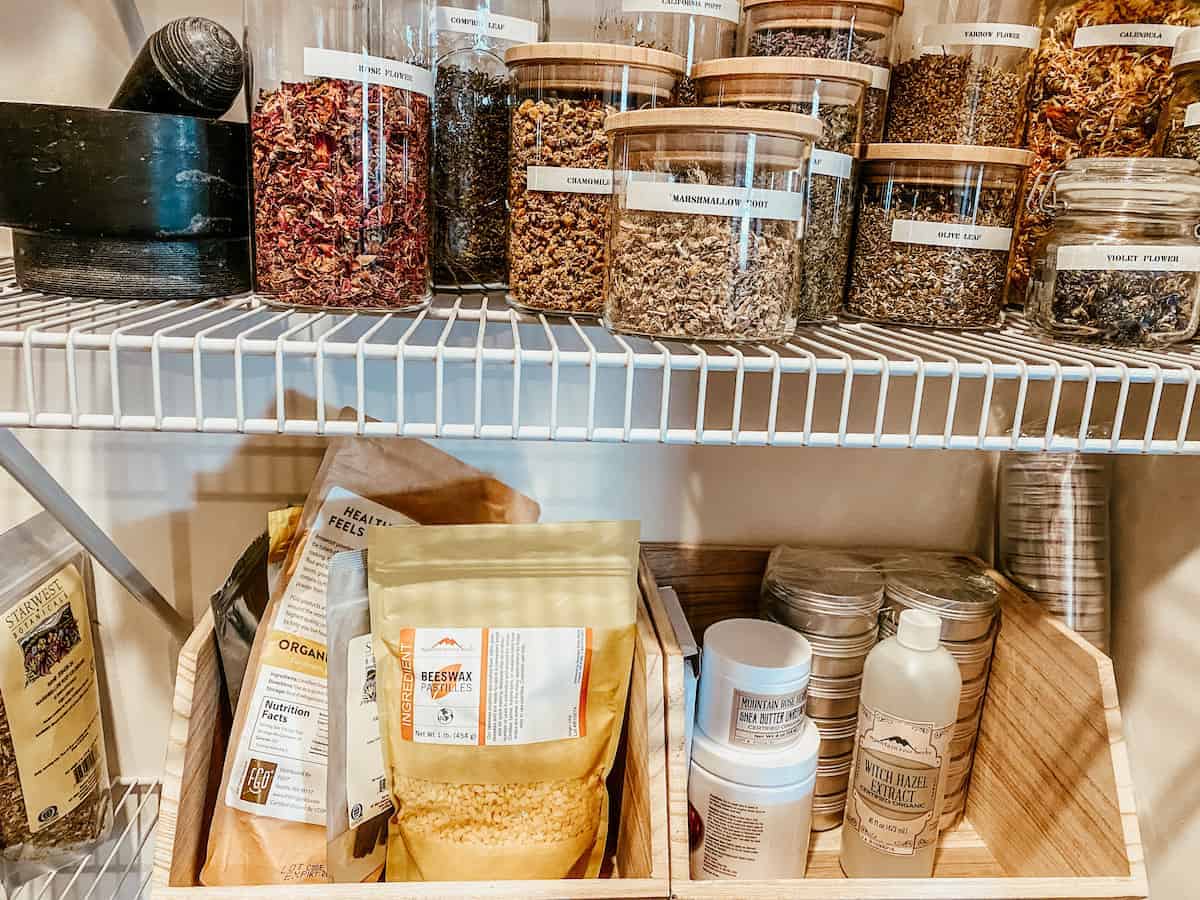 Herbs & other ingredients
Aside from the equipment that I would recommend for setting up the home apothecary, there are some key or favorite items to always keep on hand. Some can serve as both culinary and aid in wellness.
If you're able to grow your own, I would definitely recommend going that route first because of the cost savings.
Related: Herb Gardening for Beginners
But not all of us have the capabilities to grow all herbal varieties. This is when I source good, clean, and organic herbs. And my favorite place to purchase from is Mountain Rose Herbs.
I've been a long time customer from MRH and they have such a wide selection of herbal ingredients and supplies to add to the home apothecary. Browse through their wide selection of bulk dried herbs here.
Here is a list of the herbal ingredients that I recommend for setting up your home apothecary.
Organic dried herbs
Beeswax
Cocoa butter
Almond oil
Jojoba oil
Quality olive oil
Coconut oil
Raw honey
Quality essential oils
Glycerin
Good quality alcohol, such as vodka
Herbal seeds
Vinegar
Shea butter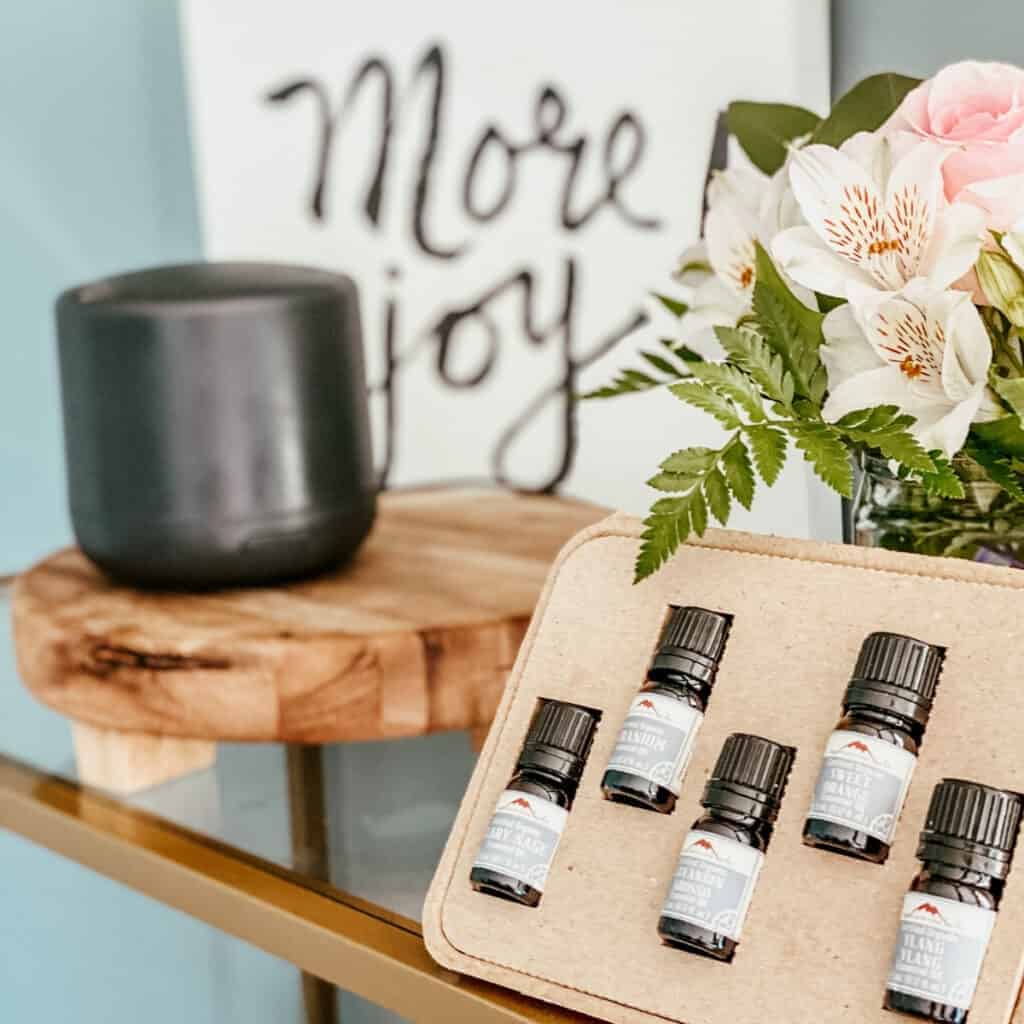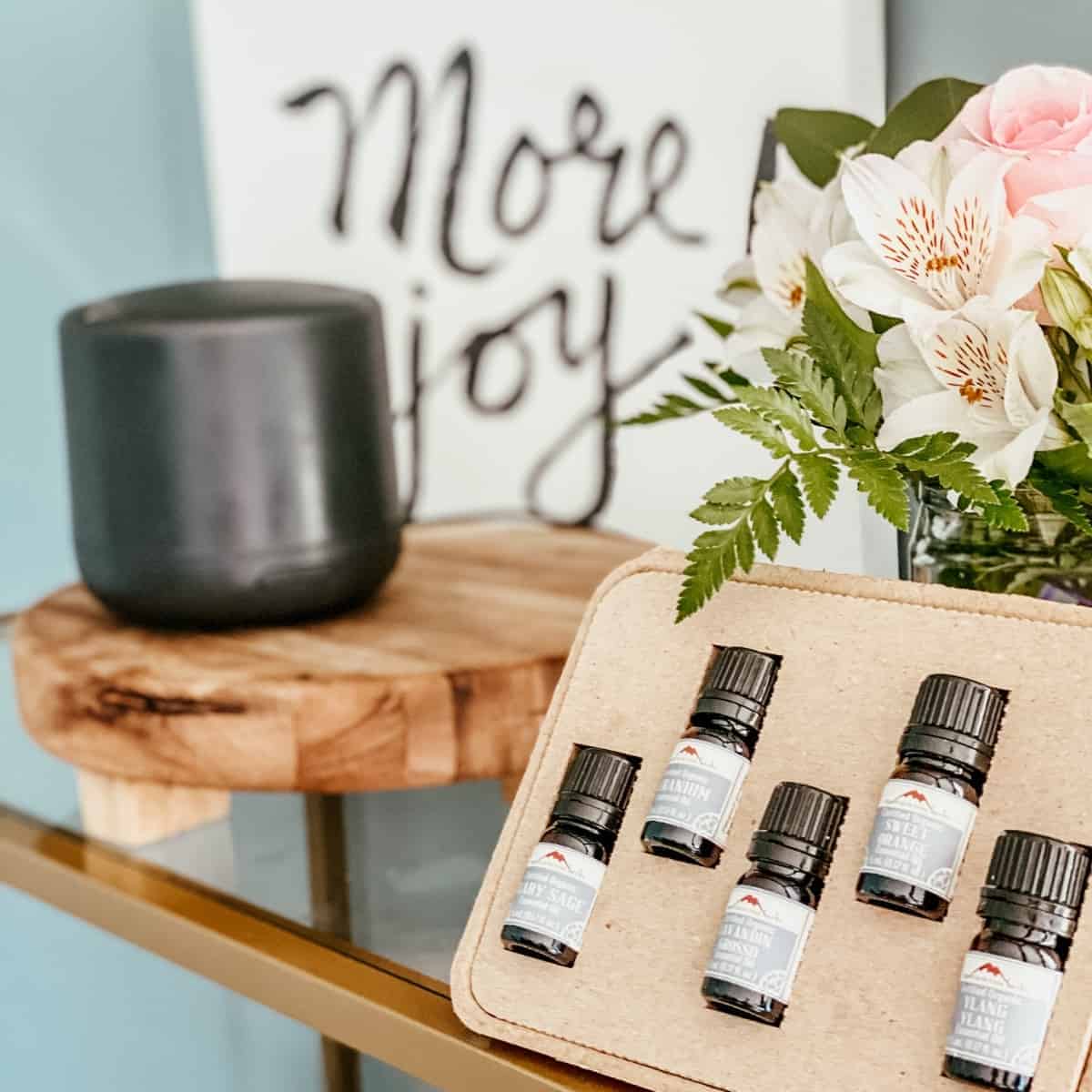 Mountain Rose Herbs also has really great quality of essential oils, blends, and new kits! The new sleep blend smells so good and is one of my new favorites!
Be sure to check out their new essential oil kits! I really love that most of them are certified organic. And they smell amazing too!
As far as which specific herbs and oils to keep on hand, it can vary! It really all depends on what your needs are. I would start with some of the basics like:
lavender
chamomile
mint
calendula
comfrey
plantain
But it's also important to remember, everyone has different wellness needs. So be sure to research what you'll need to stock up on. And also really read up on safety guidelines too.
What are your favorite things to store or ways to set up your home apothecary? Tag me on Instagram @boots_and_hooves_homestead !