When we first started keeping chickens a few years ago, the plan was to allow them to free range. It worked for a little while, but didn't last long. If you're looking for info on whether or not to free range chickens, maybe our experience can help you a bit.
Our little homestead has suffered too much loss. Death is inevitable, but we still grow attached to our farm animals. It is completely devastating when a predator comes and wipes out the majority of your flock.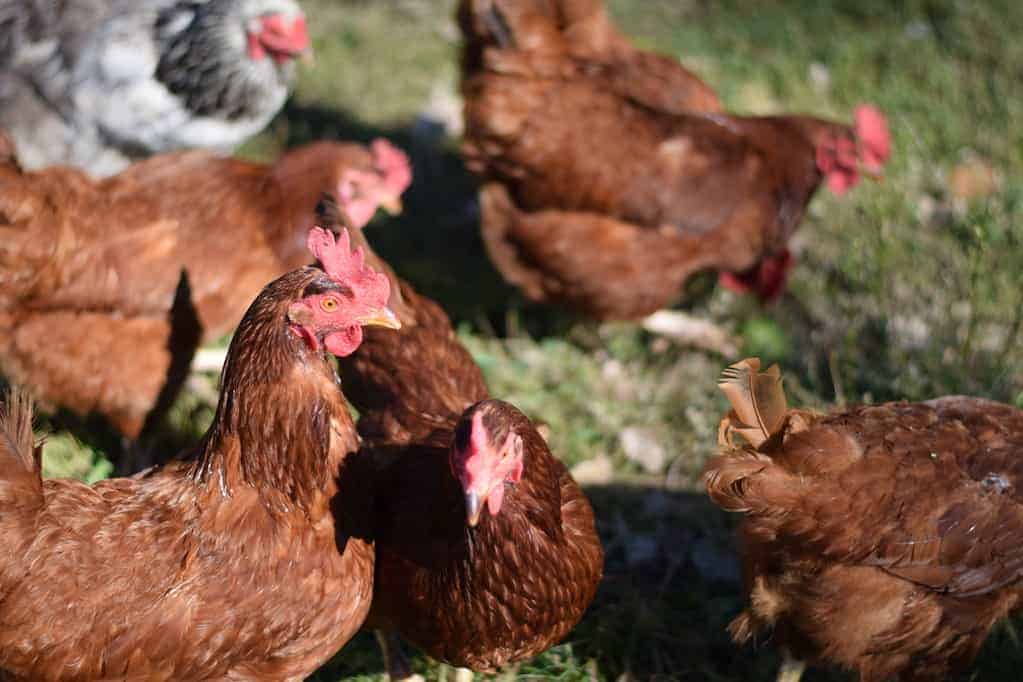 Some recent examples…
We came home from church one Sunday evening and it was just dusk, but a possum was out and about. He decided to go after our flock. He took out about half of them before we were able to get the chickens to safety. Needless to say, he didn't live to eat another chicken!
So, I decided I would let my chickens free range for half of the day. Despite my best efforts of keeping watch, things happen. An owl got a few of my chickens. Who knew that owls were out hunting during the day? Because I sure didn't.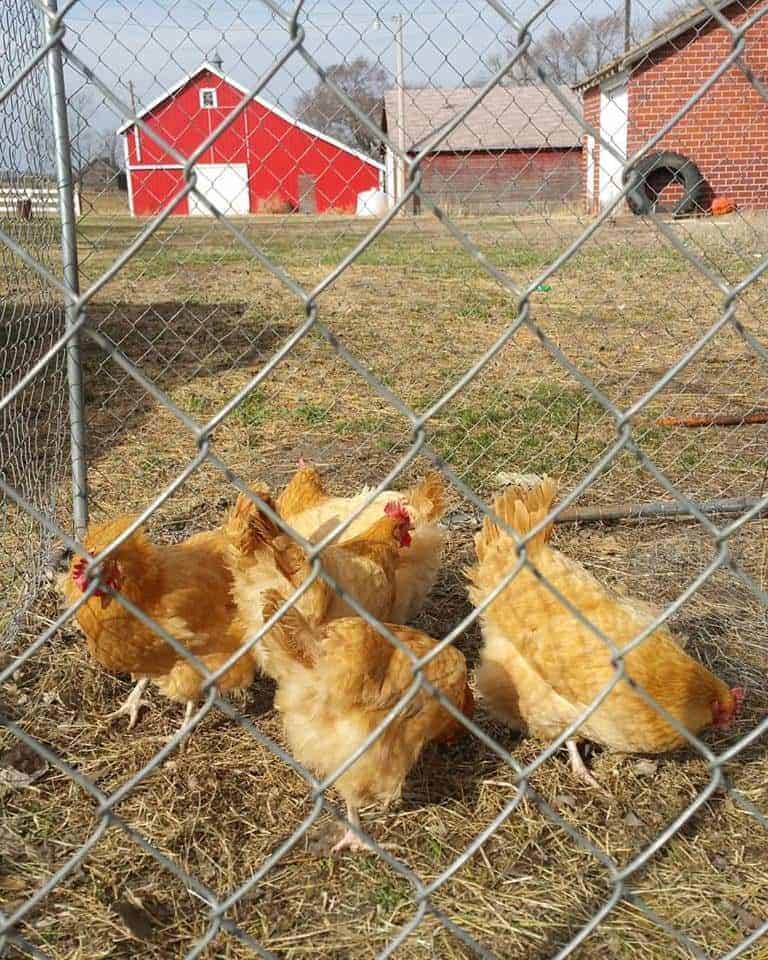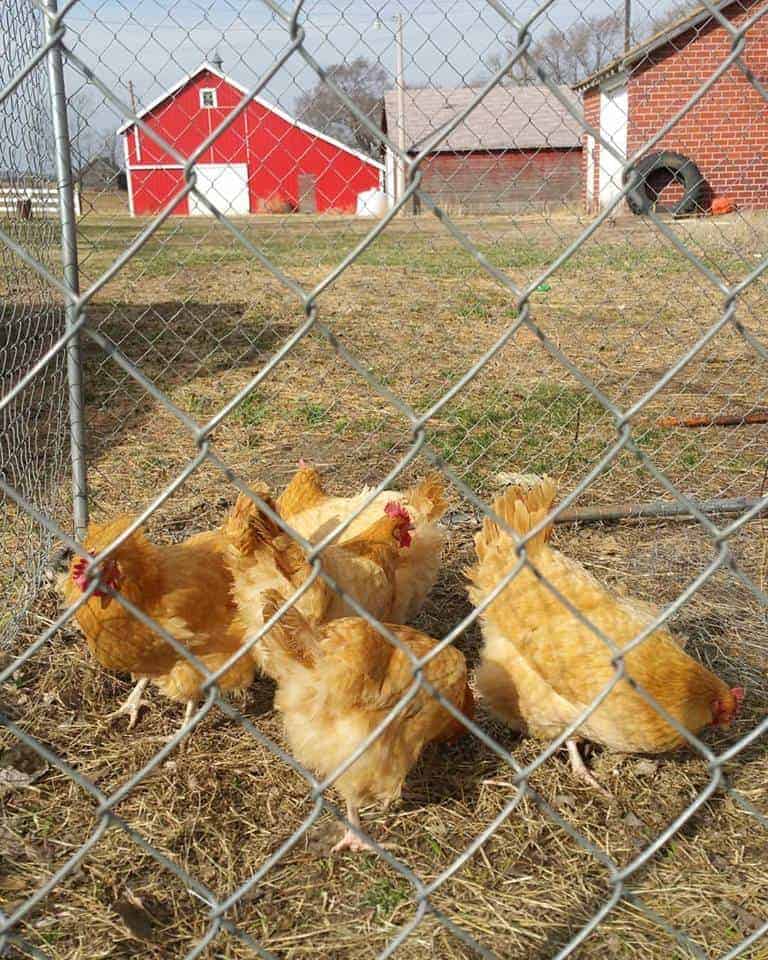 And then there's the ongoing and current problem we have with a fox. They don't say "sly as a fox" for no reason. These predators are incredibly smart. One took out all but one chicken while they were out free ranging. This was with me keeping an eye on them, too.
So safely free ranging is not accurate around here. I have tried different things to keep predators out, but they are intelligent animals. The inside of our coop is concrete, yet I still have predators trying to dig to get to our flock.
They are so smart that they are even picking at the wood and breaking small pieces off. It's ridiculous.
Around here we are dealing with and battling owls, opossums, raccoons, chicken hawks, skunks, foxes, and I'm sure there's others that I'm forgetting about.
But you see our problem and why we choose not to free range chickens. It seems like it's never ending and I want to do everything in my power to protect our ladies, while still giving them an awesome life.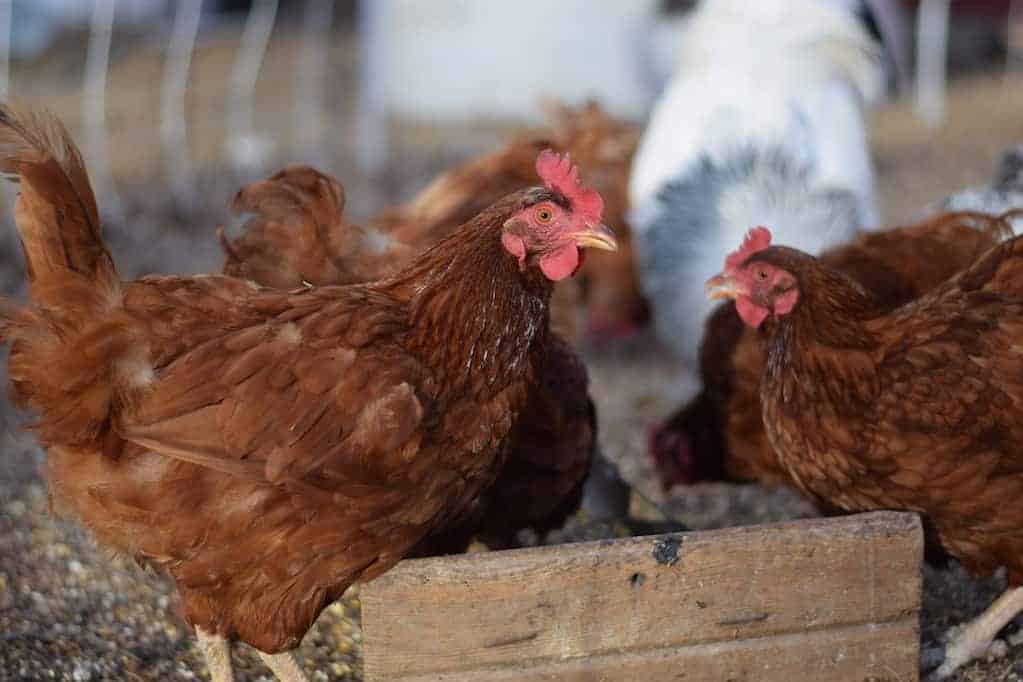 Here's our solutions to the free range chicken problem, because our girls still need outdoor time.
One of our solutions is to utilize a few things that we currently have at our homestead. We are putting our goats to work to protect our chickens and guineas. We have several that we rotate between being home or out in pastures for free range time.
Goats love to browse and clear up trees and brush, so we give them time to do what they love. Read my post about some things that we find awesome about goats here or my post about the benefits of having goats as browsers here.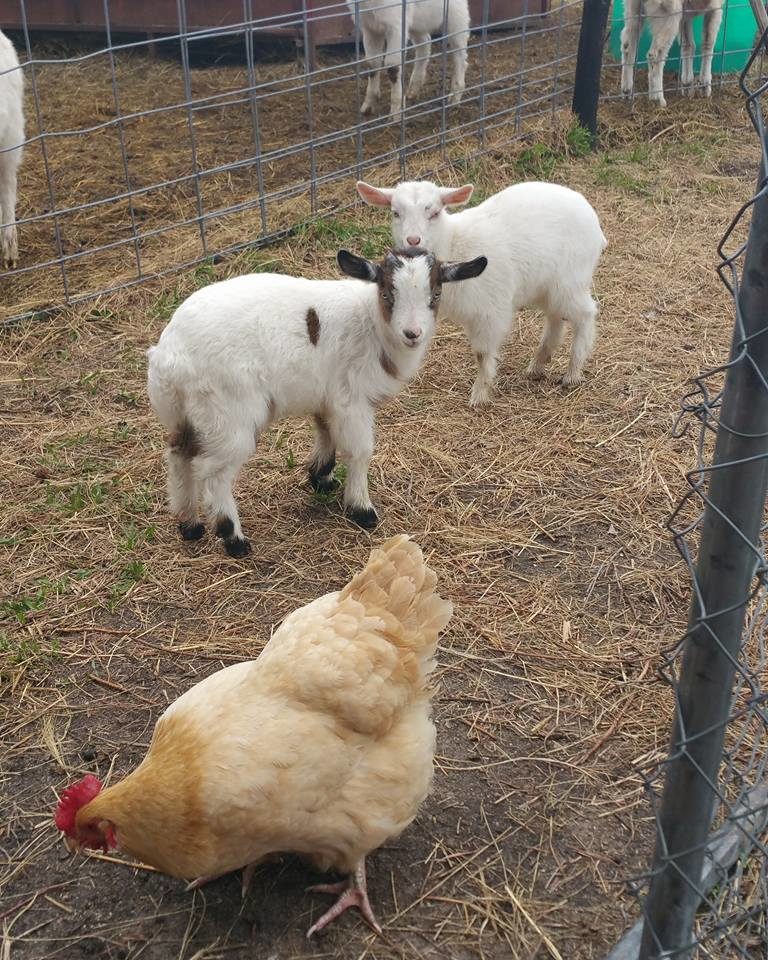 The goat pen is set up to wrap around our chicken coop. This should help with keeping predators away.
We keep guineas with our chickens and they alert us of potential dangers, such as approaching predators.  Our ducks are also set up near the coop in their own little housing, pool and fenced in run.
Have you ever heard a duck? They are very loud. I have noticed whenever anything, such as our goats get too close to their pen, they alert us of *danger*.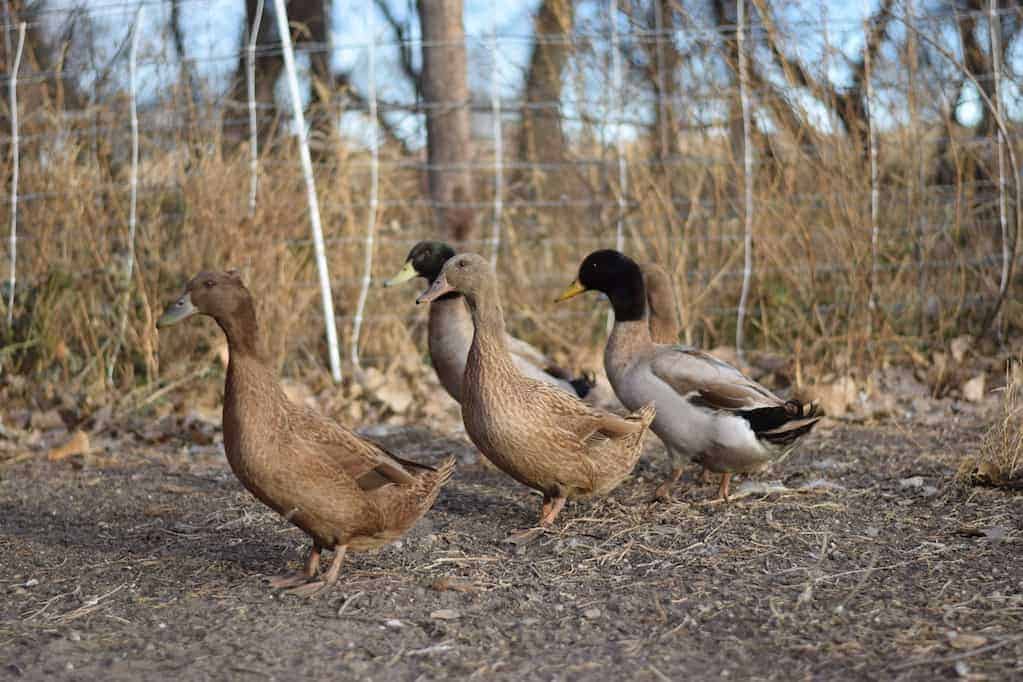 Currently we are working on creating a larger run for our chickens that will be harder than Fort Knox to get into! Ha. We are using fence panels and then lining it with chicken wire, the roof is also lined. The ground is to be lined with wire to keep the digging predators away.
Recently, we acquired a trampoline frame that someone was giving away on a local swap site. For free. Oh yeah. Talk about frugal.
The plan is to convert that into a chicken tractor so that I can move it around the yard or in the garden area to use them to help till up the garden for planting and fertilizing. 
And then there's electric fencing. This works whenever we have goats moved around the yard. I think I may attempt to put the chickens in there with the goats, on occasion when we move them around the yard and see how they do with the fencing and ranging with the goats.
My thoughts are that this should protect them from the flying predators, stay tuned for how that works. We use this fencing from Premier for our goats and it works when we take them out to browse pastures or roam around sections of our yard.
Related Post: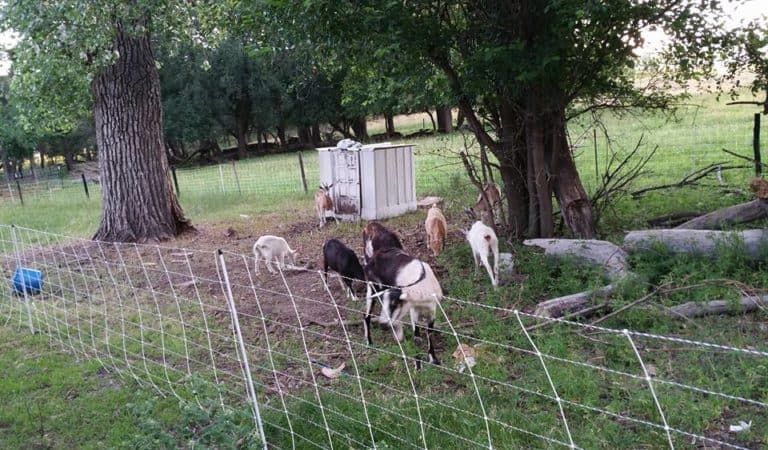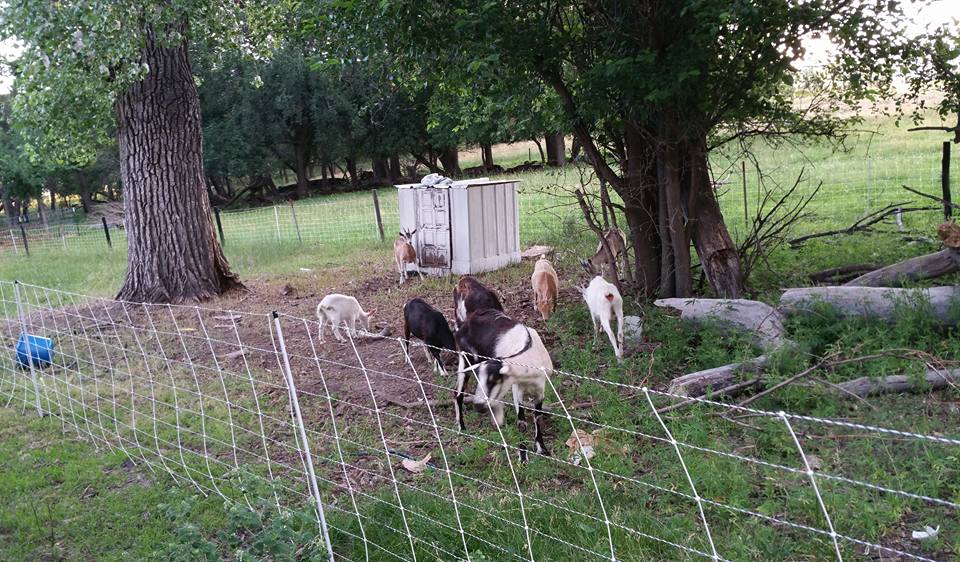 So that's our current plan. What methods do you use to keep your flock safe on your homestead?
Update: this post has seen quite a bit of traffic and I've received many comments regarding adding a livestock guardian dog to protect our hens. We have tried this method out and we do have an amazing LGD. She protects our animals from many predators, but this method is not full proof. It does not keep the predators away at all times.
I feel like we are in a hot zone and many predators have a death wish. Ha.
The best method that I've found to work for us and our farm is utilizing this electric fence when the hens are outdoors. It's seriously amazing!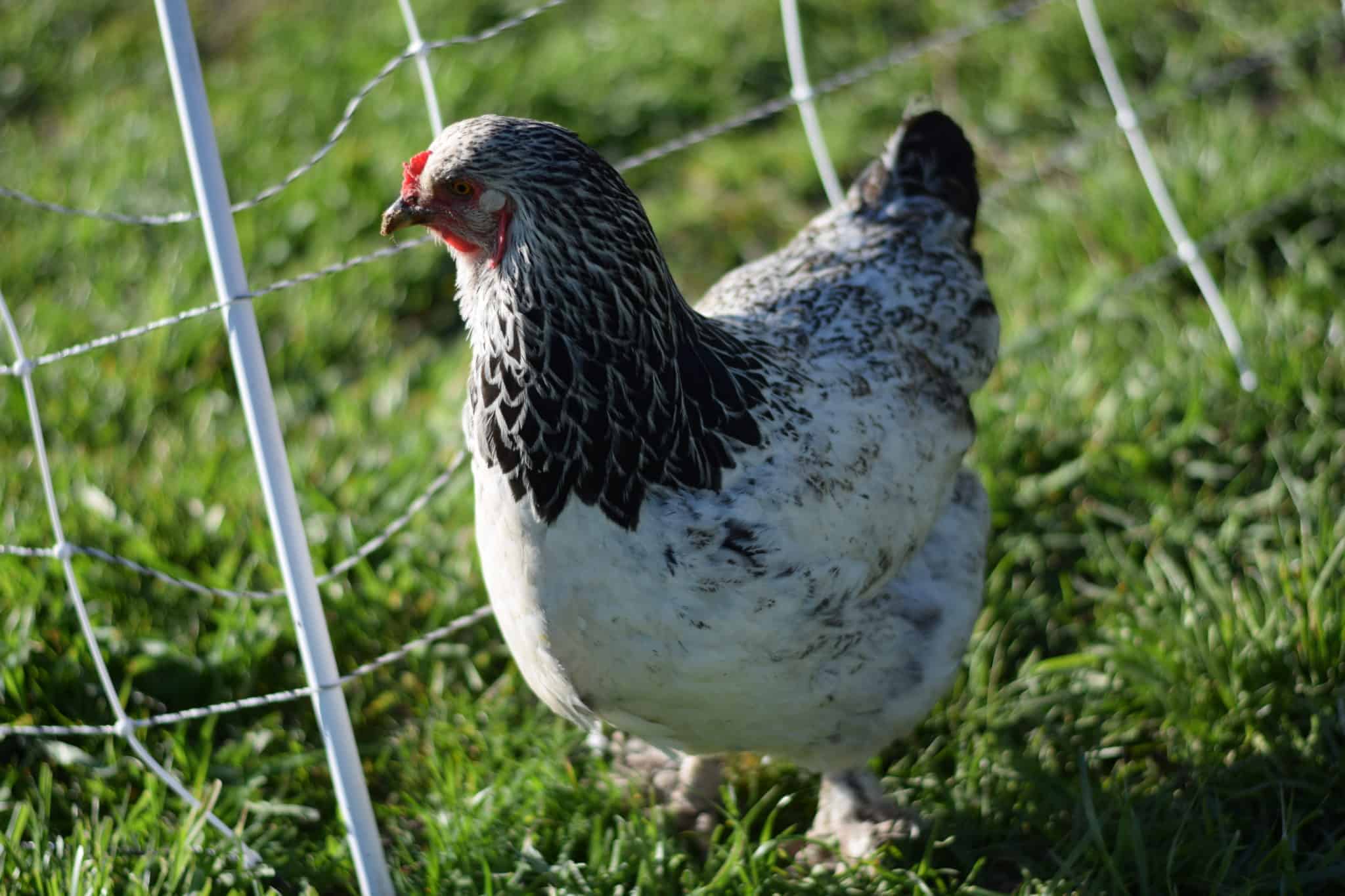 Recommended Reading:
How to Put Your Homestead Animals to Work