When choosing the best goat for the needs of your homestead or small farm, there are really a lot of different factors to consider. And the same goes for choosing the best goats for brush clearing and land clean up.
Which are the best options?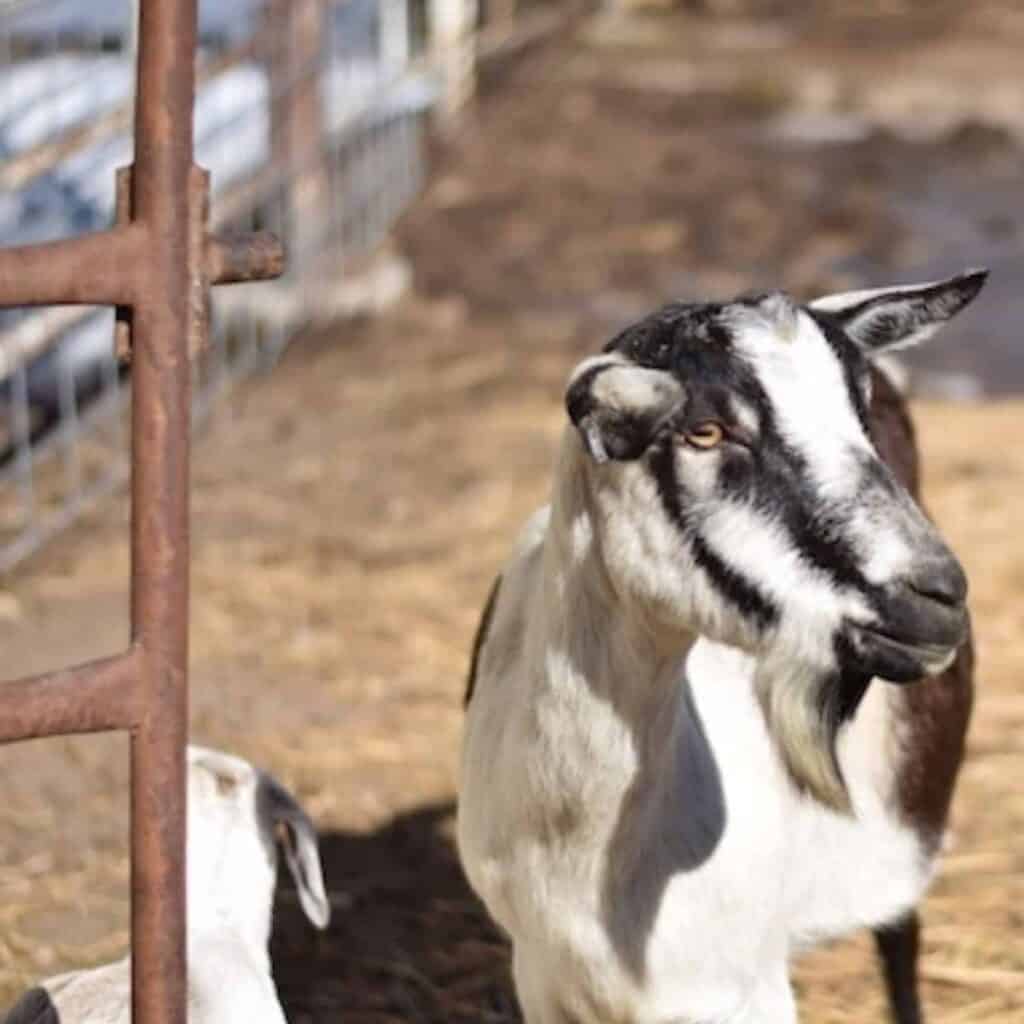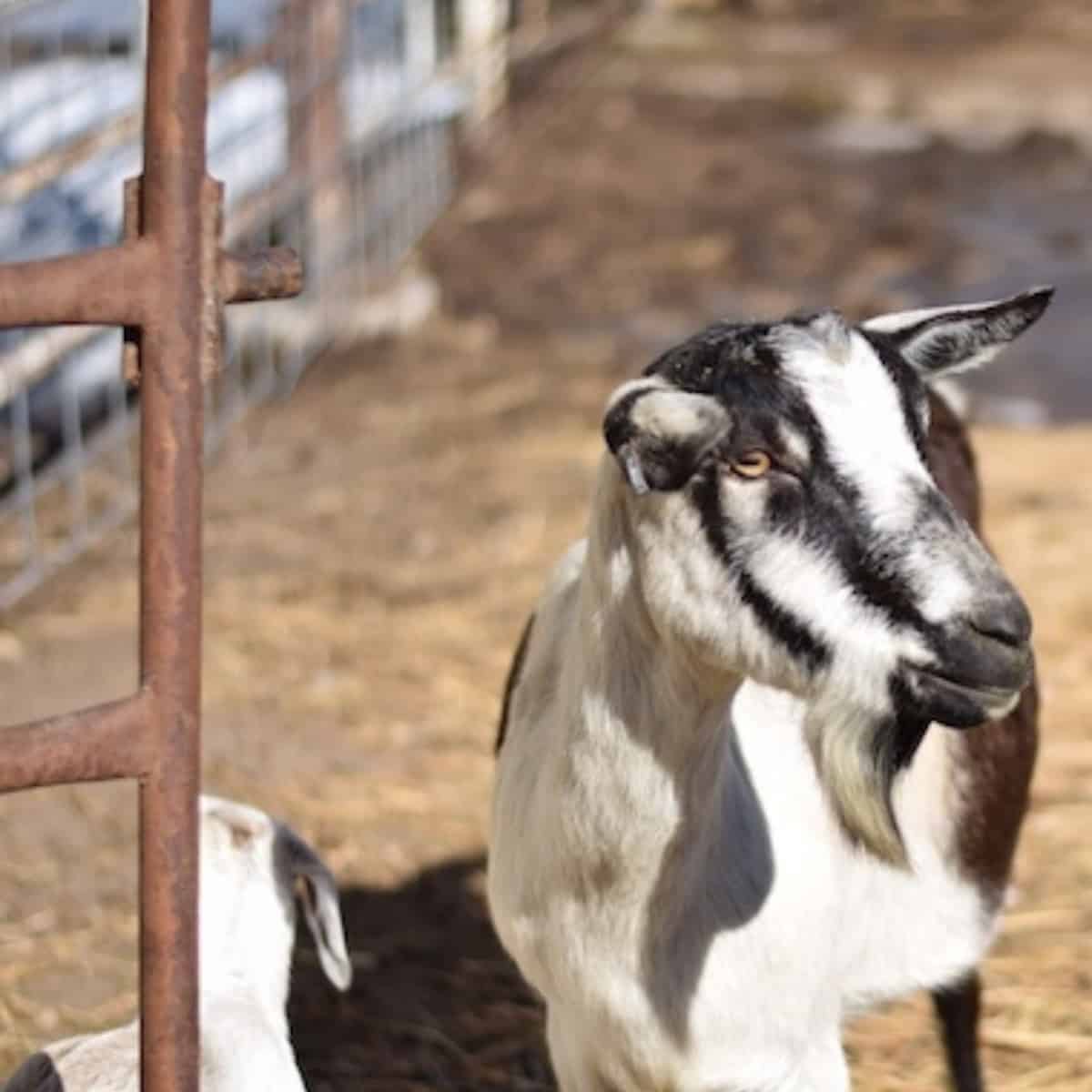 This posts has been updated from its original publish date of January 16, 2019. It has been updated to provide better photos and additional helpful information.
Benefits of using goats for brush cleanup
There's so many benefits to using goats to help with small clean up jobs on the small farm or acreage. The first (and my favorite) benefit is how efficient they are!
Utilizing goats to help clean up an area that is loaded with weeds saves so much energy! Plus, we haven't had to rely on using any chemicals in our efforts of brush control.
Goats are a great, eco friendly alternative for removing many invasive plants.
Goats will eat many problematic vegetation such as leafy spurge, poison ivy, poison oak, nettles, kudzu, brambles, and more.
However, beware of toxic plants that are harmful to goats. These are things like sumac, honeysuckle, azaleas, nightshade (ok in moderation), poison hemlock, foxglove, yews.
For more on harmful plants, read this post about keeping livestock safe from poisonous plants.
Best Goats for Brush Clearing
When we first started our homestead with raising goats, we didn't anticipate using them for brush and land clean up. But I quickly realized what a valuable resource they are and how much they love to do this naturally.
It saves us a lot of time and money.
Initially we started with a small herd to clear up small areas around the house. We grew a little over the years and experimented with a variety of breeds to narrow our top choices down. And now they clear large areas around area ranches.
I have my favorite goat breeds to raise as pets. Some of those breeds do a decent job of cleaning up brush. But there are 3 specific breeds that we've raised that are the most efficient and top choice for grazing land.
Plus, all three of these brush clearing goats are friendly and docile.
We really like to use a mixture of these breeds to be the most efficient when we send them off to clean up an area of the ranch.
Essentially, adding in large, medium, and small breeds of goats really makes the best options for brush clearing several acres.
No goats? No problem! There are many rental company / businesses that have begun offering this service! You may find that goat rental is a great environmentally friendly option to consider!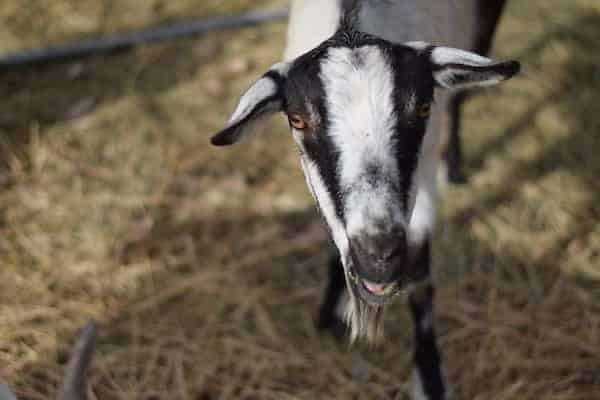 #1 Alpine Goats
The alpine goat breed is a definite favorite for our homestead. They make a great option for clearing brush because they're able to reach higher parts of branches.
Alpines have great personalities and make really good herd leaders. This is helpful with getting other goats motivated and moving the groups of goats around grazing cells.
They are also excellent dairy goats to consider raising for your homestead or small farm!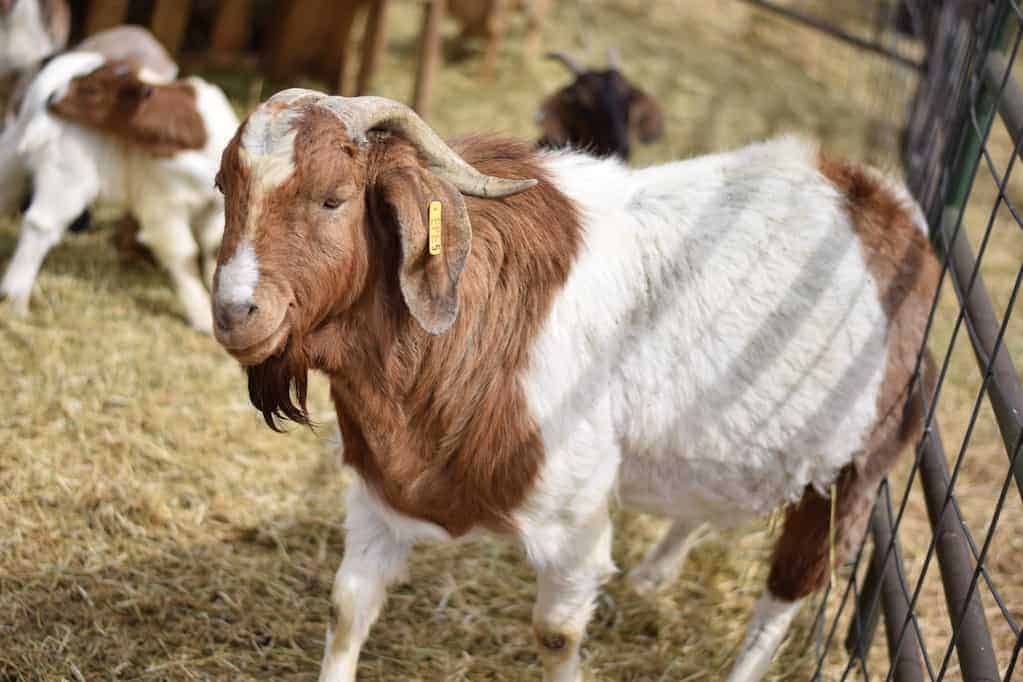 #2 Boer Goats
Boer goats are usually raised for their meat and make a great investment to a homestead. When it comes to our homestead, we try to source as many income sources as possible. And raising meat goats is a good option for additional income.
This breed of goats are very hardy and makes a great grazing option because they will clear land a little faster than some other breeds.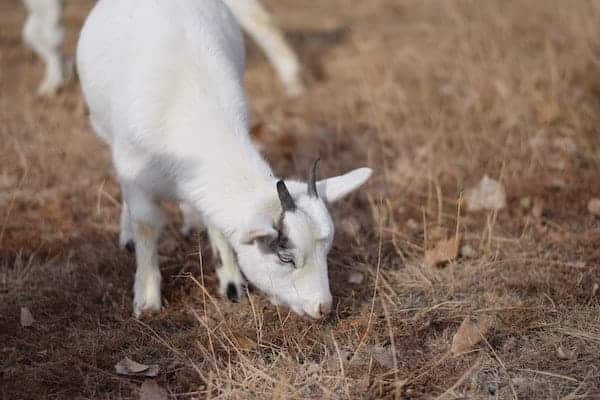 #3 Pygmy Goats
My first choice for using pygmy goats around our homestead is to raise them as pets. But pygmies are also a great choice to use for clearing brush.
Since they are a small breed, they can easily reach the lower areas of brush that the larger breeds wouldn't usually prefer to go after.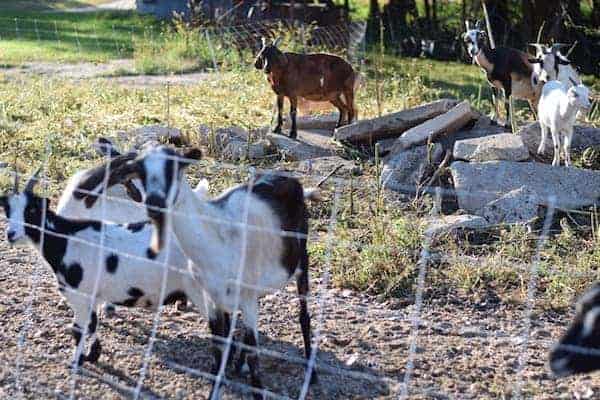 Other options you may want to consider are Spanish goats, Kiko goats, which are also great choices for meat.
Depending on the area that you will need to be cleared, Angora goats or other long haired goat breeds may become tangled in brambles.
Raising Brush Goats
We use both male and female goats for clearing brush. However, most often wethers or a castrated male goat is the best option.
This is preferred for some types of brush because the taller and thicker brush can be damaging to the udders.
We prefer a mix of larger goats and smaller goats to ensure that they're able to reach all areas while cleaning.
If you're concerned about predators such as coyotes, consider raising a livestock guardian dog for protection of your herd.
While raising goats for land clean up, it is best to start them in grazing cells once they reach maturity.
For grazing cells, we use this electric fence. A trick to training the goats to the electric fence is ensure that it is kept hot enough. It is also important to follow the manufacturers instructions and use the proper heat sources to avoid a hazardous situation.
If you have goats with horns, it may be possible that they can become tangled in the electric fence.
This option will make a great portable solution to an overgrown or weedy portion of your land!
More Goat Grazing Info:
How to Use Goats for Land Clean Up