Treat yourself or a loved one to a relaxing evening at home with these DIY Spa Night Ideas. With these ideas, you'll find what you need to create a perfect spa experience.
Right from the comfort of home!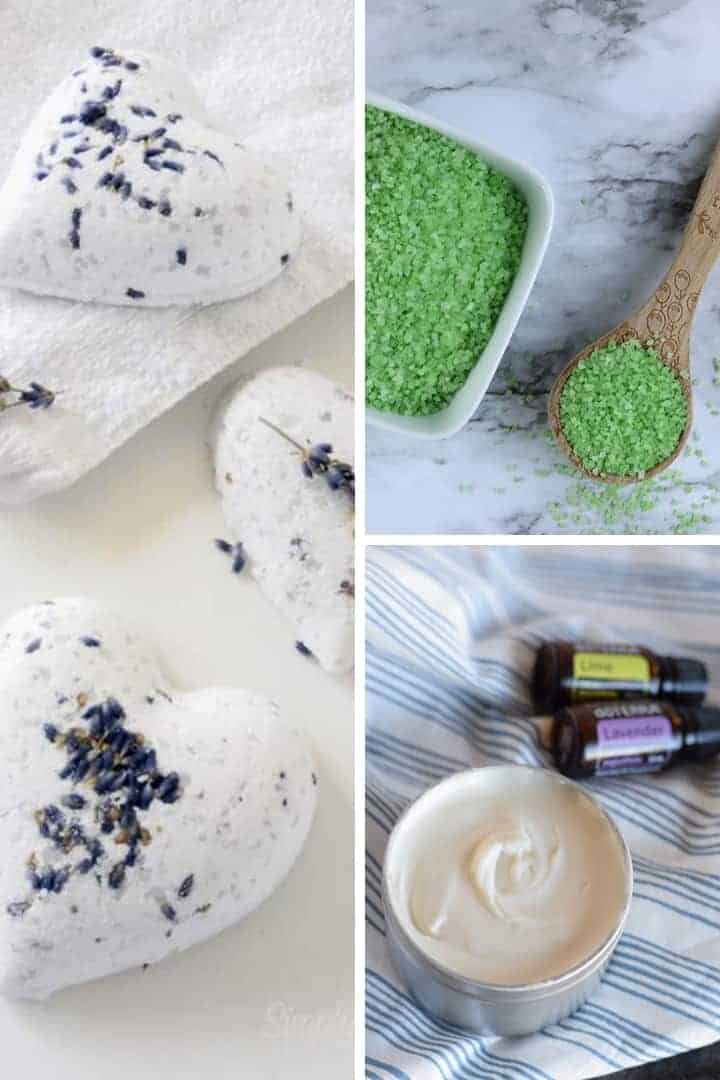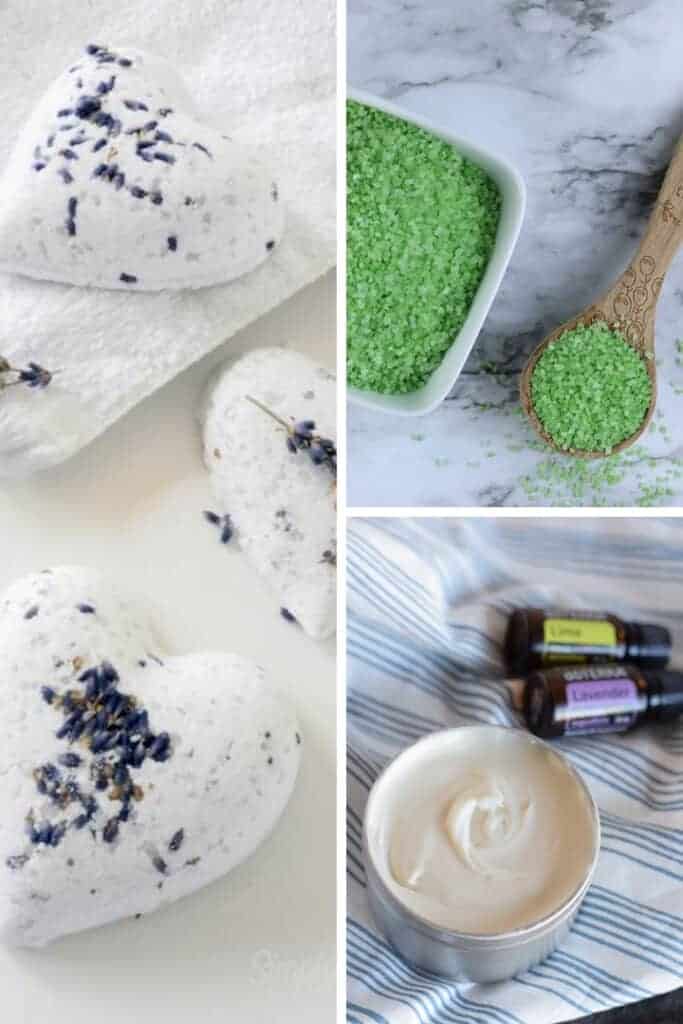 Spa Night Ideas
In this post there are over 20 easy to make natural ideas for a spa night at home.
Whether you are looking for a way to unwind after a long day of work. Even if it is from home.
Or maybe a little bit of an escape from raising the little ones all day.
No matter the reason, these DIYs are a great treat that you need to escape and relax right at home.
Find some great spa night ideas to put together as a treat for mom or a loved one.
And while relaxing, sip on your favorite beverage. Such as a sparkling water, glass of wine, or homemade latte.
And finish the spa night experience by giving yourself a mani / pedi with one of the best non-toxic nail polish brands.
Natural DIY Products
The products shared in this post are all natural. And most of them are super simple, they are probably already in the home!
And the items that you don't have on hand, can be easily sourced! Find the best natural & organic groceries online here.
Natural skincare products are super important!
Most conventional beauty products are full of chemicals that a lot of us would like to avoid.
Here's some of the most toxic items in the home that we should all try to avoid!
More Natural Living Posts: