How to get started with preschool lessons on the homestead.
Earlier this week, I made a big change to our home. I woke up feeling inspired or maybe had a revelation of some sort.
Whatever it was, I needed to act on it and like I do with most things, it's go big or go home. I talked it over with my husband and made the mutual decision.
We went cold turkey. We totally just dived in with both feet! What was this big life change?
Well, it's stored in our bedroom closet for now, but you still get the idea. I know, super shocking, huh?
You see the problem for us is that I have been using it as a crutch. It's been a hindrance for me as a mother. I wanted my children to grow up with all of these great morals, life lessons and to appreciate hard work, values, etc.
But somehow I still parked them in front of the TV while I completed my tasks or chores.
How were they to learn any basic skills if I wasn't including them in my work? The other problem that I was facing was that my toddlers were becoming obsessed with it.
We don't have a cable service hooked up as it is, but they still had their (age appropriate and mom approved) DVDs.
It was becoming a serious problem when they would come downstairs in the morning and the first thing they would do, was turn the TV on. Not anymore. It's "gone" as my 3-year-old says.
We have been working towards this for a little while but are now fully transitioning to Montessori learning on our homestead.
Side note –please understand that this is not a judgement on how any of my friends or readers parent. This is just what works for us, our lifestyle and our goals.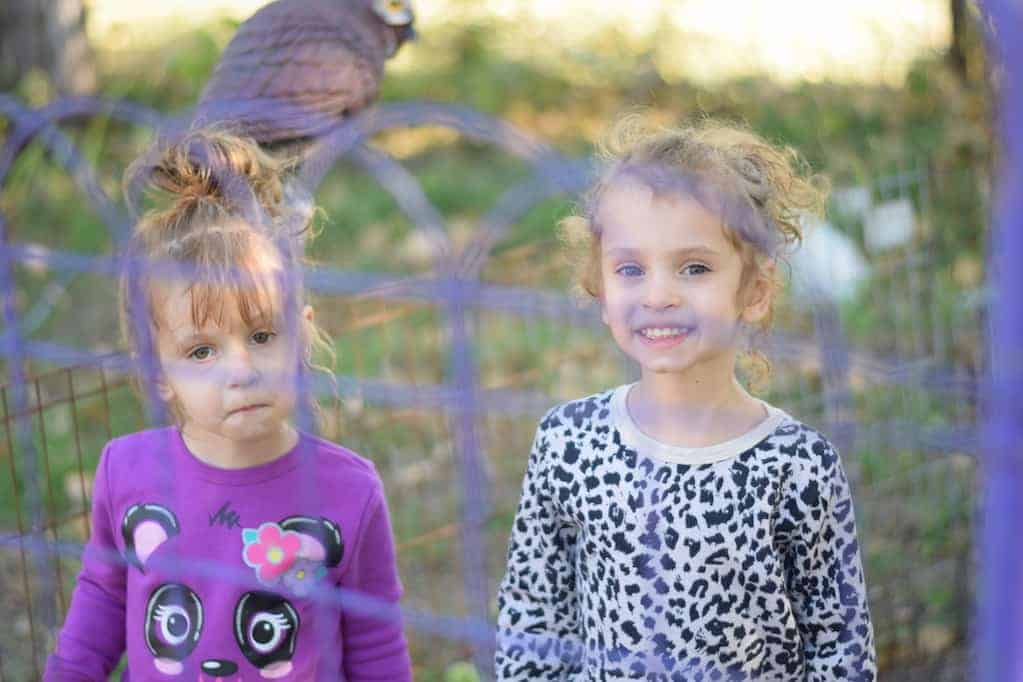 Principles of Montessori
Before I go on further, let me explain what some of the principles of Montessori are. Montessori is a system of education for young children that seeks to develop natural interests and activities rather than use formal teaching methods.
Montessori is a method of learning used to foster independence, freedom within limits, and a sense of order.
"Before elaborating any system of education, we must therefore create a favorable environment that will encourage the flowering of a child's natural gifts. All that is needed is to remove the obstacles. And this should be the basis of, and point of departure for, all future education.

The first thing to be done, therefore, is to discover the true nature of a child and then assist him in his normal development."

-Maria Montessori, The Secret of Childhood, translated by M. Joseph Costelloe, S.J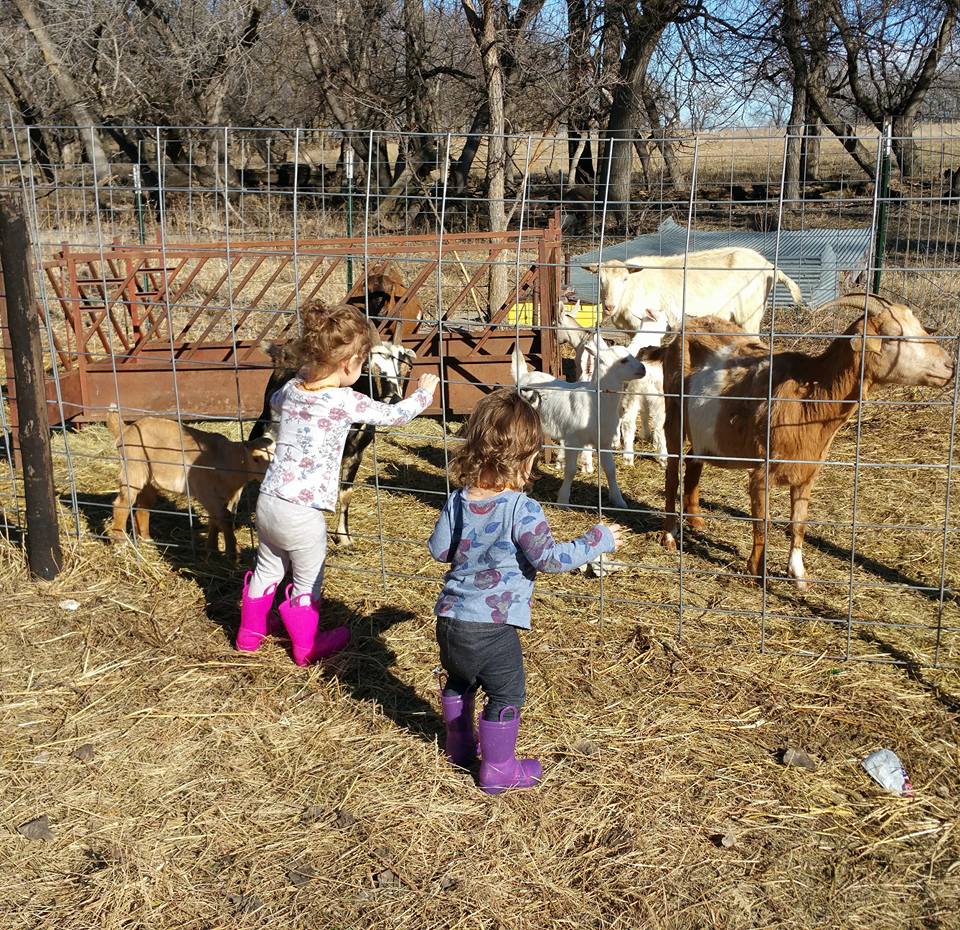 Getting Organized & Putting it in Place
I spent an evening sorting through their toys and setting up Montessori style stations in our home. All of our un-needed toys ended up at Goodwill and the items we kept were either educational or developmental in some way.
Here's an example of some of the items that I set up in these stations. I've included a couple of links to some of the items that we use and love (affiliate links):
For my older toddler, I have some trays of learning activities, which include, lacing toys, sorting and matching activities.
For my younger toddler, I set up sorting and stacking activities.
I have bins for them with art supplies, books and an easel set up with paper and other art supplies.
Cleaning supply station (includes spray bottles with water, microfiber cloths, mini broom, dust pan).
Tea party & picnic set
And then there are the real life experiences for around the home and homestead chores. My children are almost 3, almost 2, and 5 months. I'll share some more of the learning activities for each age in future posts.
Some of the ways we incorporate Montessori learning on the Homestead include:
Helping mom with household chores
Cleaning windows and smudges on the wall
Dusting
Making beds
Cleaning the dinner table
Sweeping the floor
Vacuuming
Gathering eggs
Feeding and watering the animals
Helping in the garden
Helping with laundry*
*I take our clothes out to hang on the clothesline majority of the time now – weather permitting. Then I have my toddlers "help" and with plans to work on development, they are getting a mini clothesline to hang low for their reach.
I have scraps of fabric that I plan to have them carry to their clothes line with some of their own clothes pins instead of dropping the clean laundry on the ground.
They also help mom fold and put laundry away. For toddlers, this is really just a wadded up mess, but it allows them to practice and build skills. If you are a "Type-A" like I am, you can always go re-fold when they aren't around. Ha-ha.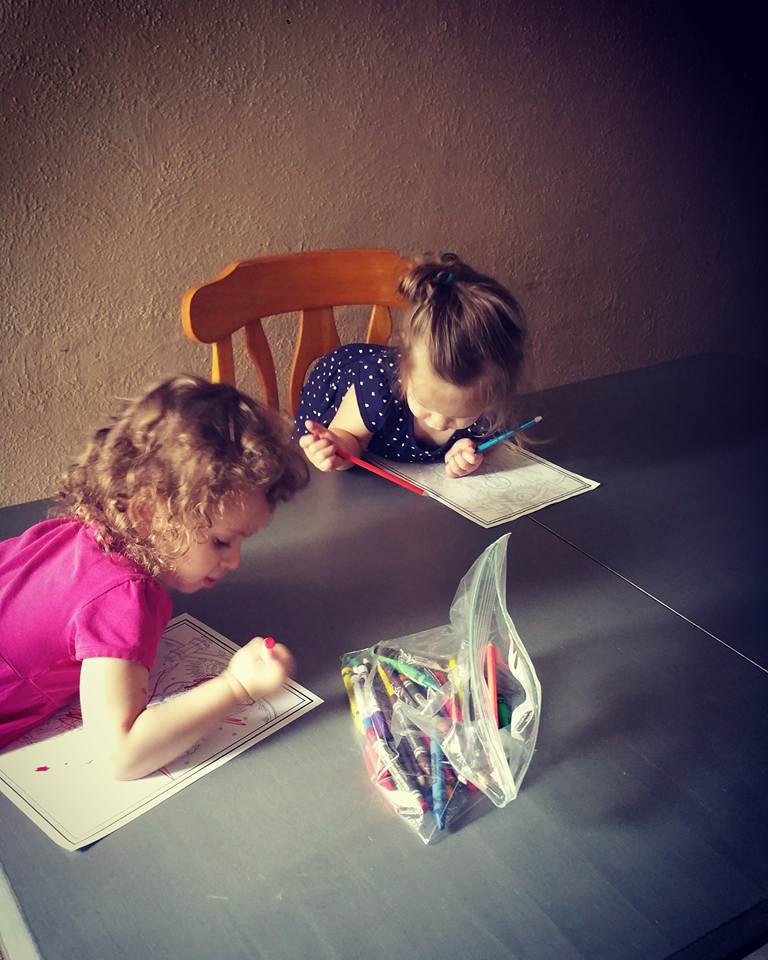 And the items we use around the home. I've included a couple of links of the items that we use and love:
Spray bottles filled with water and microfiber cloths
Baskets for egg gathering
These ideas aren't all inclusive, just a few of the things that we are currently working on. My toddlers are still pretty young.
The important thing to know about Montessori learning is that it is based off of the readiness of each individual child and their development, so it will vary with each child. I provide them with tools and show them how to work on something, then I allow them time to learn.
Do you follow Montessori learning on the Homestead?
More Family Life: