The Season of Advent is just about here and I'm totally in prep mode around here. For our advent wreath, I made a very simple, but cute DIY. If I can learn how to make an advent wreath, anyone can.
You guys, I'm not crafty at all. Unfortunately, I didn't receive that talent like some of my other awesome siblings.
This advent wreath DIY that I'm going to share is very easy to do, and pretty inexpensive.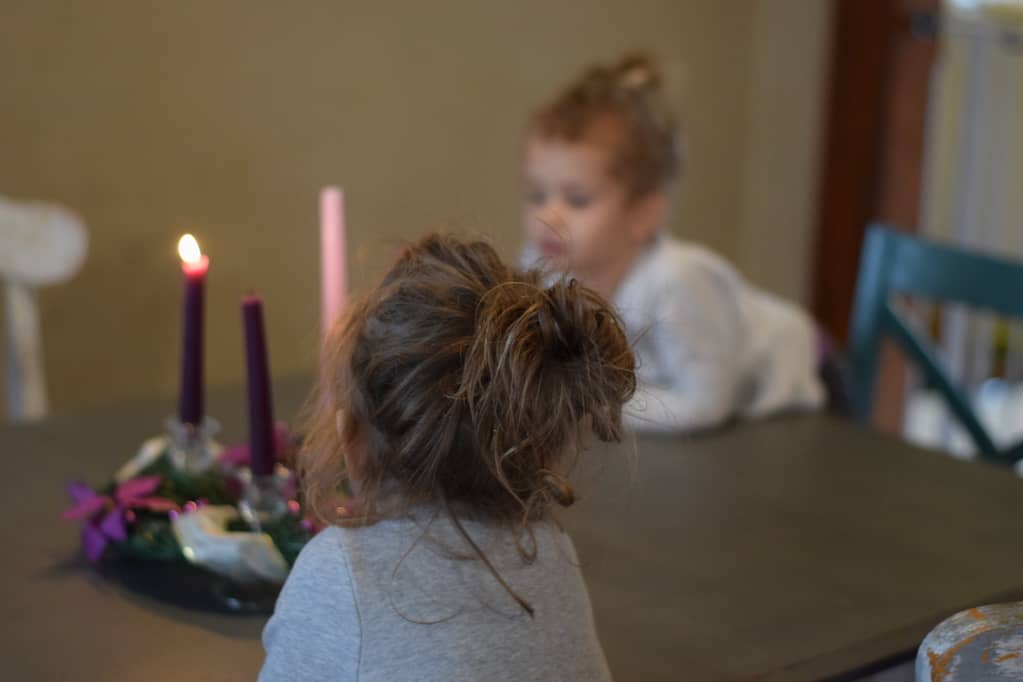 How to Make an Advent Wreath
Let's start out with the supply list you'll need to make this advent wreath. I have links posted below to either the exact or similar items I used for making our advent wreath. You can definitely substitute with any item you prefer or supplies you have on hand.
If you have a craft store near you, even better. We live over 2 hours from the big city, so I have to order online for the majority of my supplies. Or attempt to remember to purchase them on my stock up trips!
Which doesn't always happen because mom brain is real. Am I right?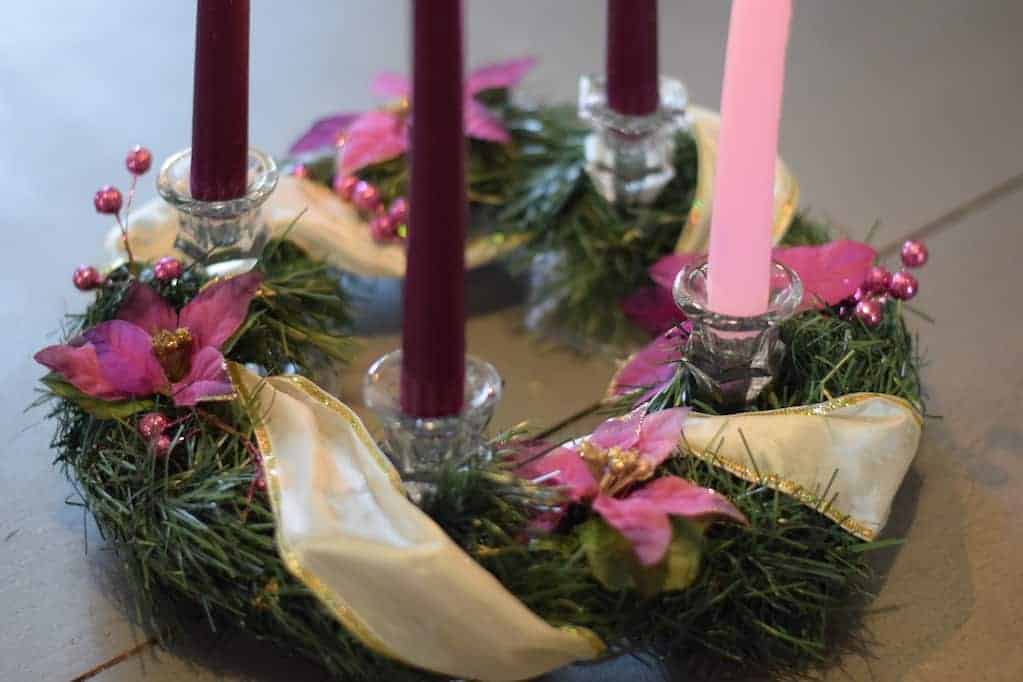 I used the following supplies to make ours:
Soft greenery garland if you have a dollar store near you, check them out for this.
White Christmas ribbon
Glue gun
Steps to completing the Advent Wreath
This wreath is incredibly simple to make.
First, take your garland and wrap it around your wire wreath until it is completely covered. Use your hot glue to hold it in place.
Next, you'll take your white ribbon and wrap it around until you've found your desired placement. Secure it with a small dab of hot glue.
Using a little bit of floral wire or greenery ties, space out the candle holders as evenly in place as possible and secure in place.
Fill in empty areas of your wreath with you purple poinsettia flowers and use a little bit of hot glue to hold them in place.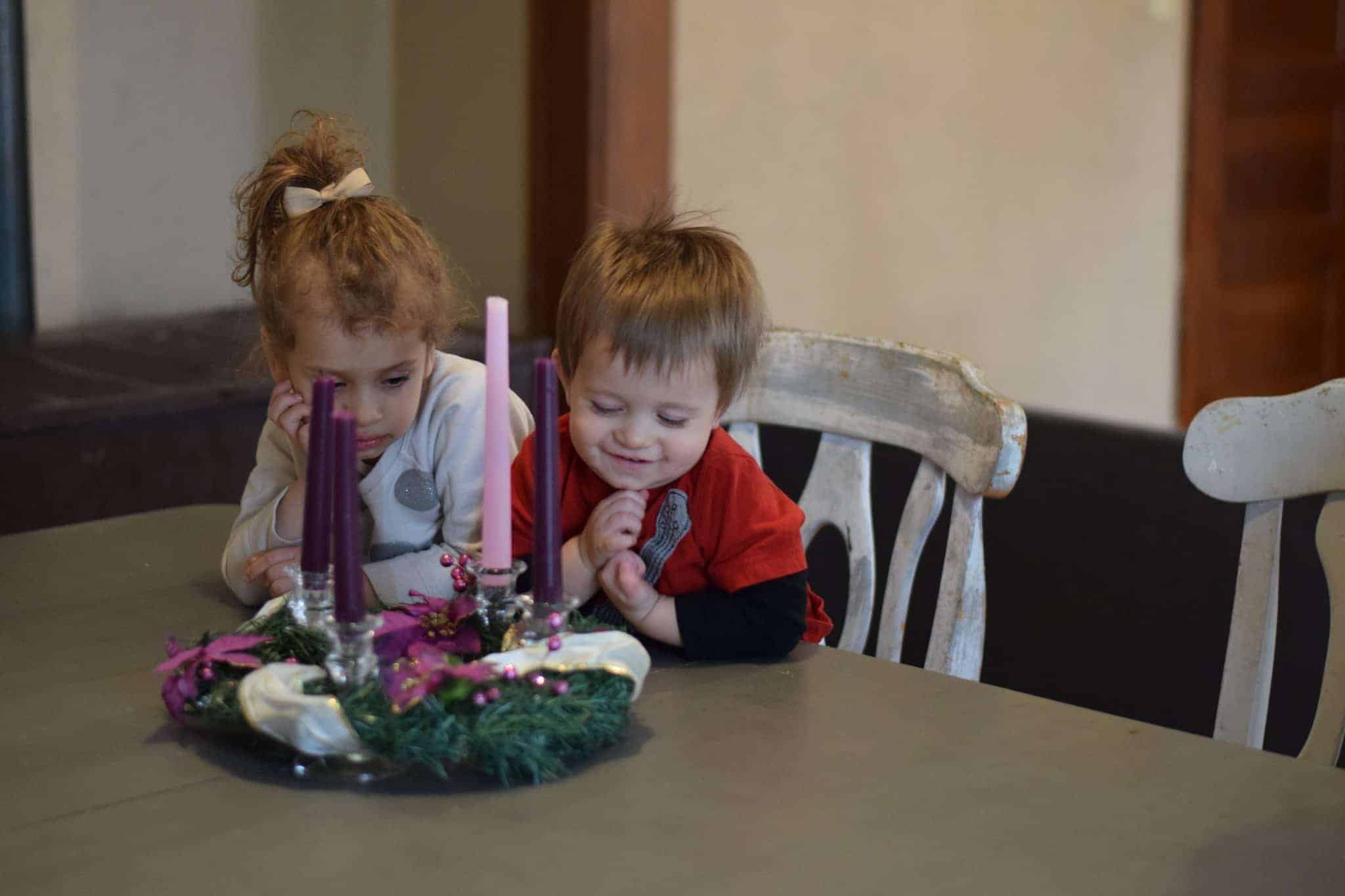 Add your candles and voila, you've made a super simple advent wreath.
This year, I think I will move my Expectant Blessed Mother statue to the center of our wreath as a reminder of what we are anticipating this season.
Isn't it so sweet?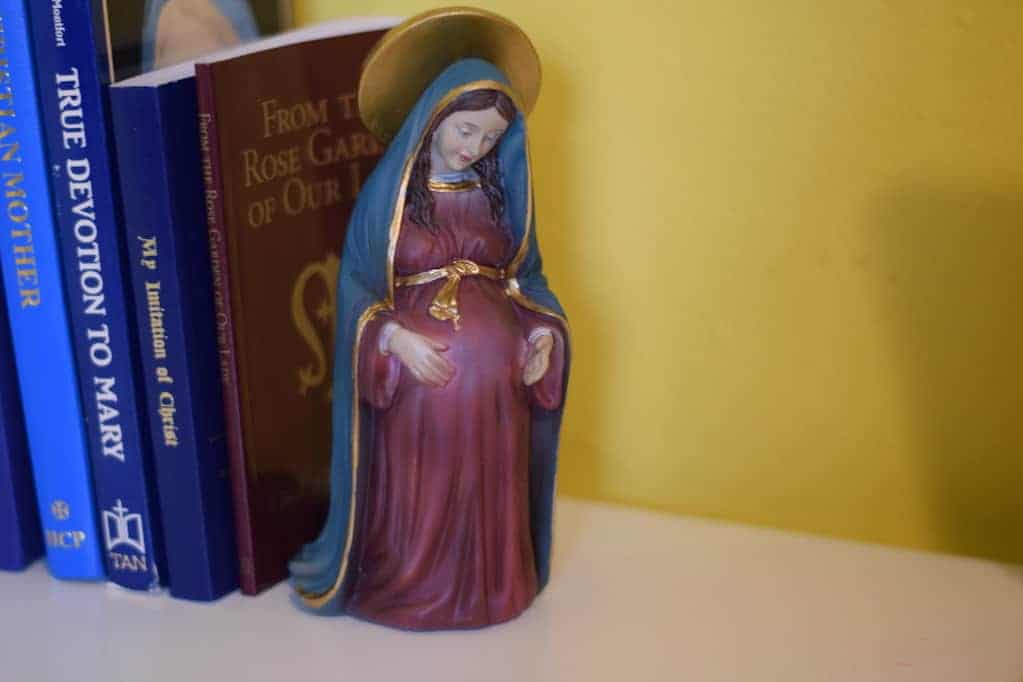 Related Posts:
Catholic Mom Inspiration
Sign up and receive all of my Catholic Mom encouragement, posts, and updates.
Plus, you'll get FREE access to my member only FREE resources & printables.