This delicious Honey Almond Scone recipe is a perfect pairing with a cup of morning coffee or tea. Or an anytime sweet treat. Easily made with the Ninja Foodi air crisper, they are soft inside and slightly crispy on the outside.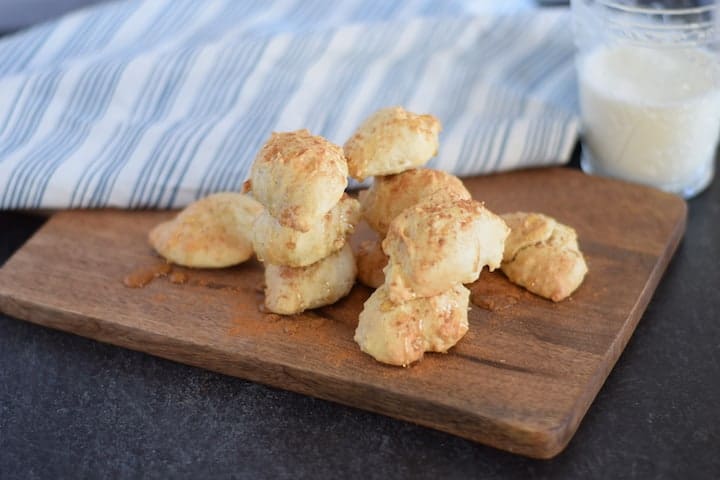 When I set out to make this recipe, I had every intention of making a healthier alternative for a traditional Greek donut..but in an air fryer.
I was going for more of a cake like donut, so it didn't have the right texture. However, it wasn't a complete fail! Woot!
Instead, I was left with this incredibly delicious scone recipe. I'm still working on creating the perfect Greek donut batter. Perhaps I'll become inspired again after visiting the upcoming Greek festival.
These scones have a delicious almond flavor, and are slightly sweet with the addition of a honey drizzle.
If you love a hint of almond and the sweetness of honey, you're going to love these scones! They are so good with a morning coffee or an afternoon sweet treat with a glass of milk.
More Ninja Foodi Recipes: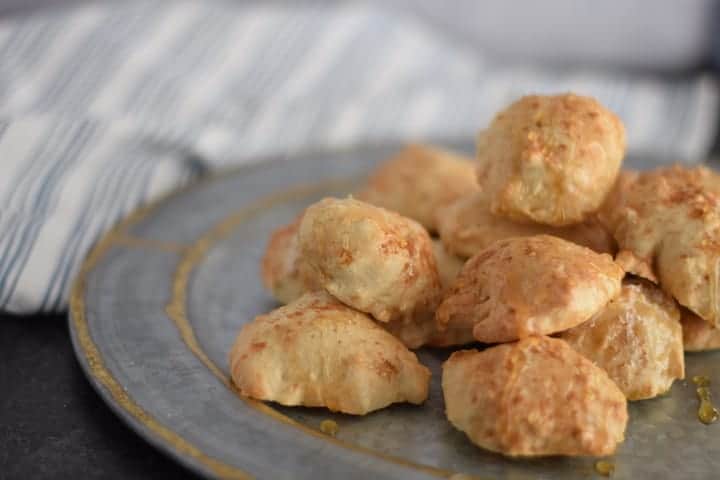 Almond Scone with Cinnamon & Honey Drizzle
These scones are really simple to make and don't take much time to air fry. I used my Ninja Foodi on the Air Crisp function. Which is basically the same as an air fryer.
The dough resembles that of a drop biscuit recipe. Simply line the air crisp basket with parchment paper to prevent sticking. Trust me, it's necessary.
And then drop scones by the teaspoon into the air crisp basket. Avoid touching each other or overcrowding.
These scones bake up in the air crisper in about 8-10 minutes depending on the size and shape. You'll want a light golden brown exterior.
Carefully remove the finished scones and allow to cool. Sprinkle the scones with a little bit of cinnamon and drizzle with honey.
More Recipes: