It is almost the end of the year and it's about this time that I start goal setting for next year. So, let's talk about homestead goals for this year.
We had a pretty incredible year even though we had some failures and our goals have changed on more than one occasion.
Our Wins and Opportunities of 2016
We did not end up with my husband's original plan of 100 goats, but we settled with 40. We bred them and grazed them for the summer before selling off half of them this winter. 
And we now have two awesome bucks, a Boer with great bloodlines and a super cute Pygmy who we are using for breeding. Our mama goats are currently expected to start kidding any day now and we literally can't wait to be surrounded with little kid cuteness.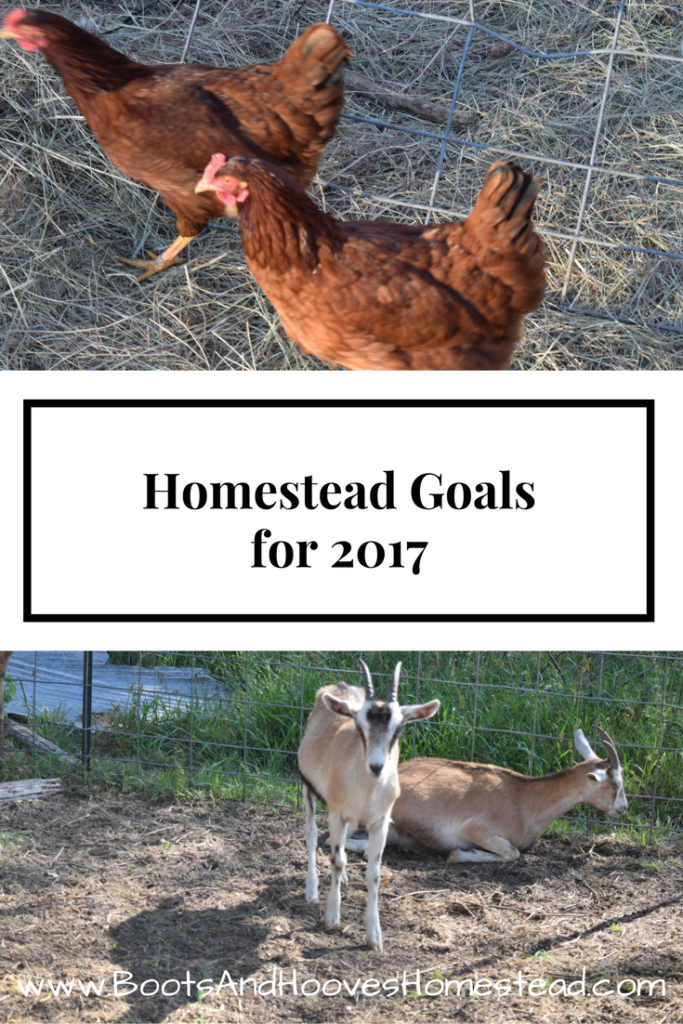 Over this last year, our homestead has grown and undergone many unexpected changes. We didn't go into 2016 with thoughts of growing a new business, but by June we formed an LLC.
We started the year off with goats and chickens and then we also acquired guineas and ducks.
The summer garden was simple this year, but successful. Except for strawberries. I fail at strawberries, every single year. But I am determined, folks. So, I'll keep trying!
The fall garden also didn't go as I anticipated because we got an early frost that we weren't expecting and I was pretty busy that I just let it go. So that was a slight failure.
I also did not get the time to contribute to the farmer's markets like I had initially planned. However, I was able to participate in several craft / vendor fairs. I did not plan on making goat milk soap or other handmade goods, but they were quite successful and added a little bit of extra income to our homestead.
Disclosure: Boots & Hooves Homestead may earn a commission for purchases made after clicking links on this page. View our disclosure policy for details.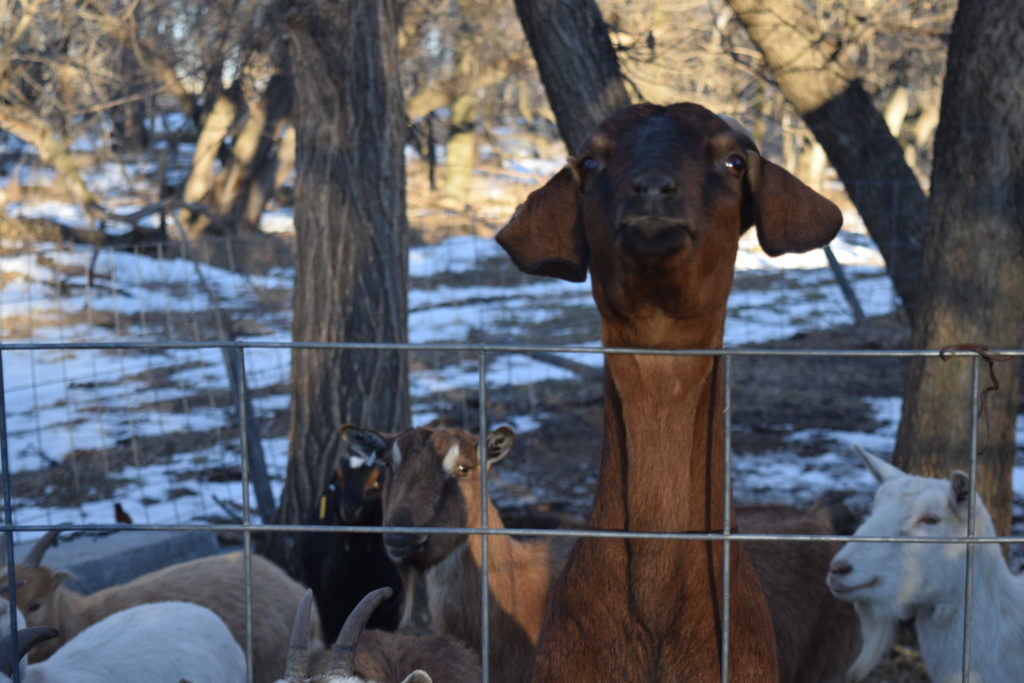 Isn't that just how life goes? We set out with all of these awesome plans and goals. And before we can even accomplish them, something happens where we need to switch gears.
One of the biggest lessons which I have learned over the years while living on our little homestead, is to remain flexible. I set goals each year, but they can change at any time and more times than not, this is how things go down. Check out my post featuring my top five homestead lessons.
So that is a very brief recap of our previous goals and changes made this year.
And here our my 2017 personal and homestead goals.
Truly live and love my vocation.
I have struggled as a wife and mother. Who among us hasn't, right? My struggles are that I fail to keep patient with the challenges that God sends my way.
Sometimes I complain about things beyond my control.  I love my family and this life that God has given to us, but sometimes I get selfish. Sometimes mama just wants alone time. But patience is a virtue, right? So, I'll keep praying.
 I read "A Mother's Rule of Life" over the summer and it changed my view of motherhood and I began to change the way that I lived and practiced my vocation as a wife and mother. I have created a solid routine for prayer, chores and life and in the new year, I intend to make this my priority.
Expand our garden.
My husband found some amazing clear plastic roofing at an auction about a month ago and has plans to build us a greenhouse. I will now have two great garden plots for the year so I can expand and extend our growing season.
Permaculture.
To piggy back our growing plans, I am trying to work permaculture methods in to our homestead. The first step for us is using our chickens to prep our garden beds. I plan to move our chickens to the main garden area early in the year to scratch and till up our garden plot and leave behind their fertilizer.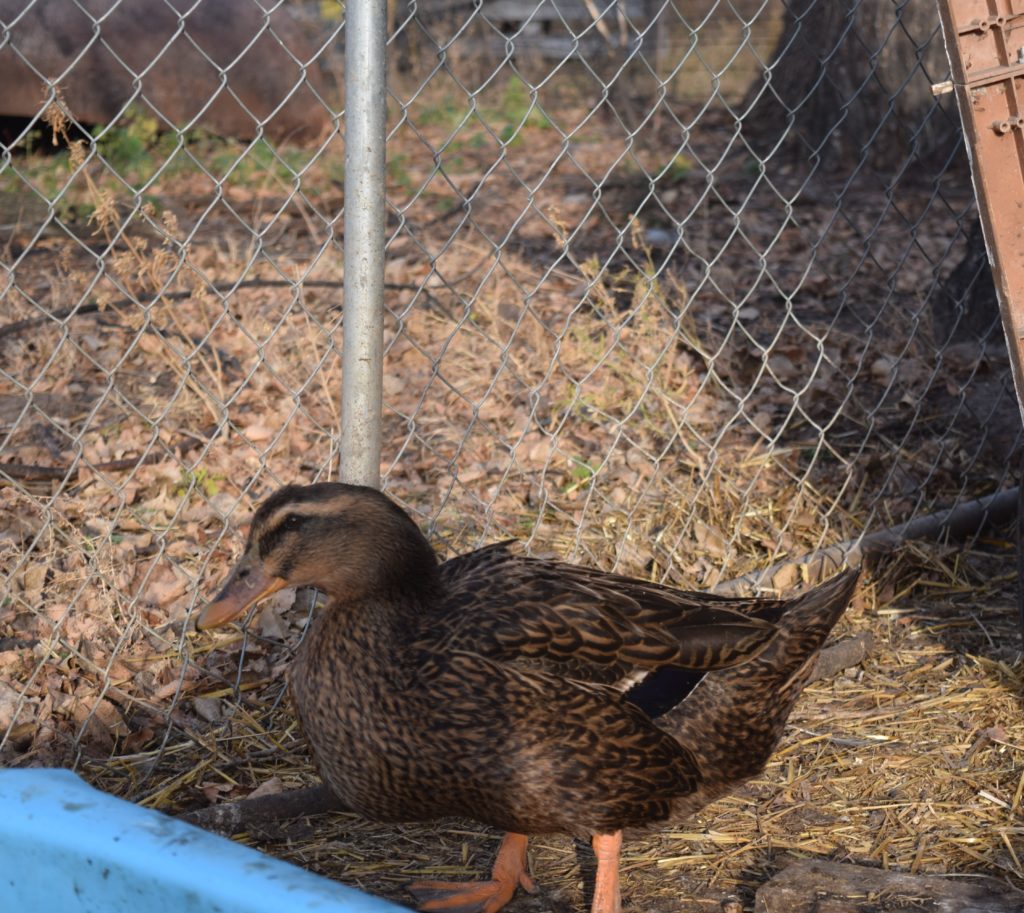 Simplify, declutter, organize.
If you have followed me for a little while, you know just how much I love this topic. However, I feel that I am far from simplicity. I have so much more to do to find that sweet minimalist spot that works for my entire family. I love organization and a clutter free home, but I don't want to have a home that is too simple that it will make everyone else unhappy.
Expand our business.
When I shared our goals for 2016, I had no idea how quickly gears would switch for our homestead, goat grazing business and my blog. I started this blog to network with other homesteaders. I had no idea how many wonderful friendships that I would make or where it would lead my blog.
Over the last few months, our blog has grown and started generating income. I have picked up a few contributor spots and have some awesome paid writing gigs. In the new year, one of my goals is to expand on these opportunities. In this post, I share some of my tips on how I started to grow my blog to where it is now.
And just like previous years, I am seeking additional sources of income through our homestead in which we can work towards living a more self-sufficient life.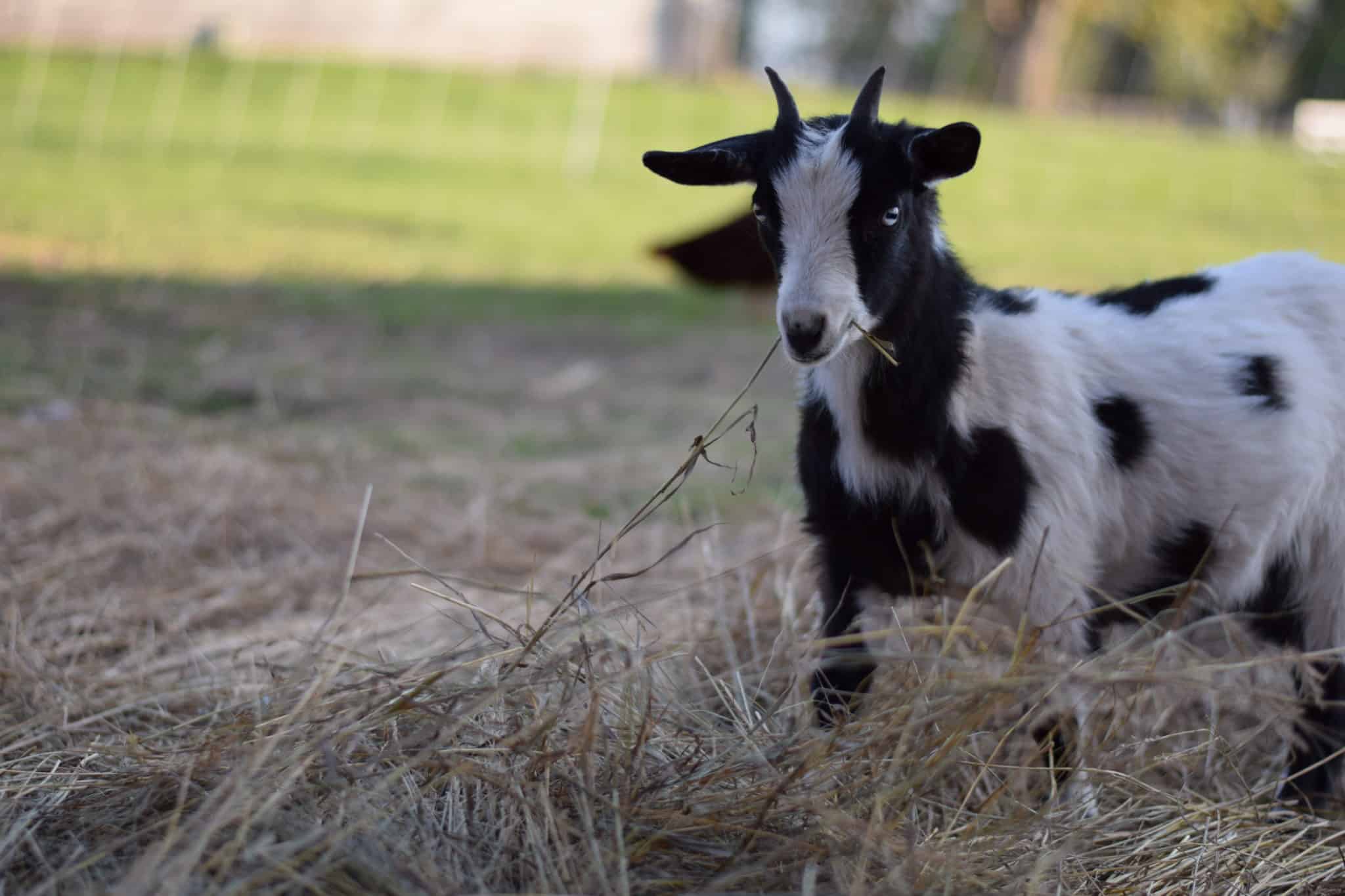 Try more food preservation.
I'll go ahead and say it, I'm terrible at keeping up with things like canning. I wish this wasn't true, but it is. Maybe it's because I have young children and I'll get better at it later on. I do well with fermentation though, so I suppose I'll expand on this and preserve through methods other than canning.
Self-sufficiency.
This is a goal we work towards every year and I know we will more than likely never be completely self-sufficient. But it sure does feel good when we have paid off debts and can grow our own food.
Improve animal facilities.
Here we will work on general maintenance and improvement of our animal structures, pens, runs, etc. This is on our to-do list every year because we want ensure that we are taking care of our animals by providing them with an awesome home.
So, there you have most of our goals for the new year. Some are the same as last year, some have grown and expanded on our previous ideas and some are completely new based off of the many redirections that we have faced over the course of this year. What are your goals for 2017?  
More Homesteading Posts: