This chicken pot pie recipe is the perfect fall comfort food. It is perfectly savory and so yummy. Made with a from scratch pie crust and leftover rotisserie chicken.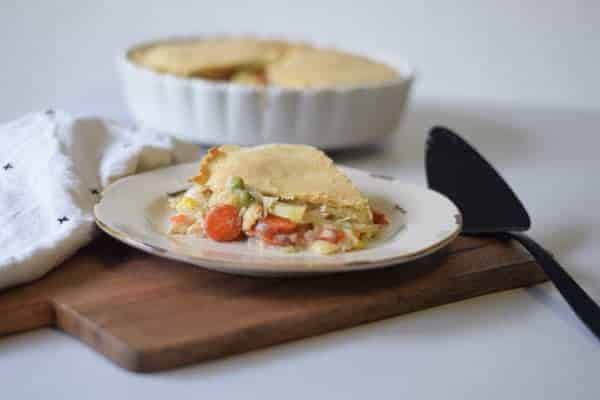 Homemade Chicken Pot Pie
It has been a couple of weeks since the first official day of fall, and I am loving every minute of it. The crisp cool air, falling leaves, sweater weather and perfect fall comfort foods!
This recipe is fairly quick and easy because I'm using leftover chicken and some bone broth from a batch I made earlier in the week.
If you are using fresh chicken, just cook it prior to following this recipe. And be sure to save the bones to make your own bone broth!
Ingredients for the homemade chicken pot pie filling:
cooked chicken, shredded
medium carrots, sliced
poultry bone broth
medium onion, chopped
medium potato, chopped (but not too large so they cook quickly)
fresh or frozen peas (frozen mixed veggies will also work if that's all you have on hand)
tablespoons butter
tablespoons all-purpose flour
Salt & pepper to taste
When making this recipe, cut the potatoes fairly small and as close to uniform as possible. This will help them cook faster and more evenly.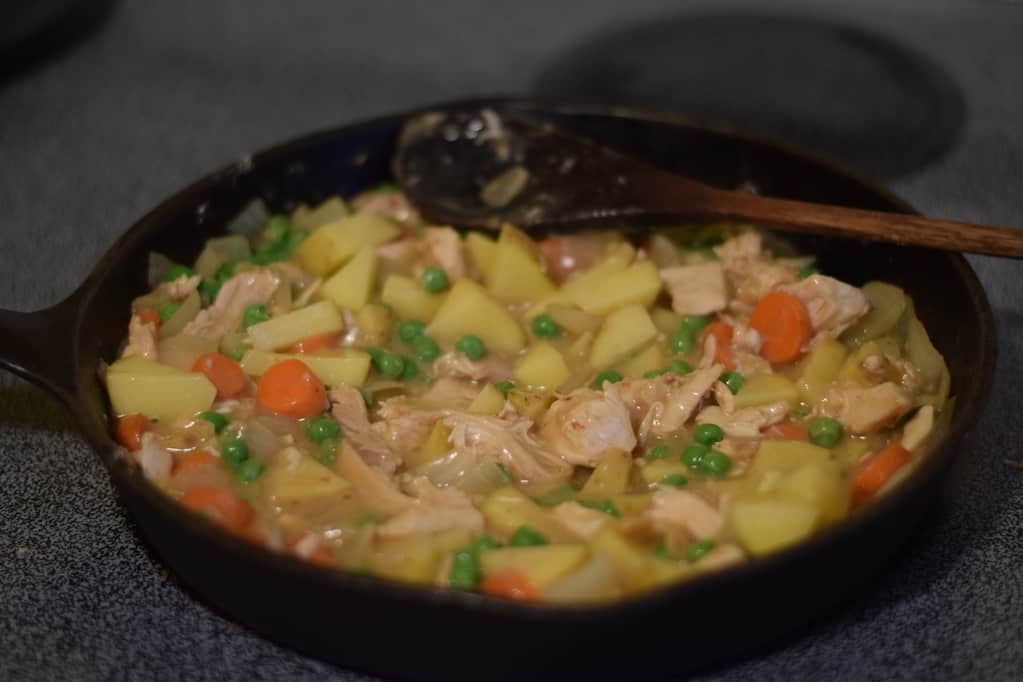 Ingredients for the homemade pie crust:
all-purpose flour
cold butter
cold water (more or less will be needed depending on type of flour you use)
Note: I usually use a food processor to save time and add the water in about a tablespoon at at time towards the end.
Using a food processor saves a lot of time and makes this process a lot easier.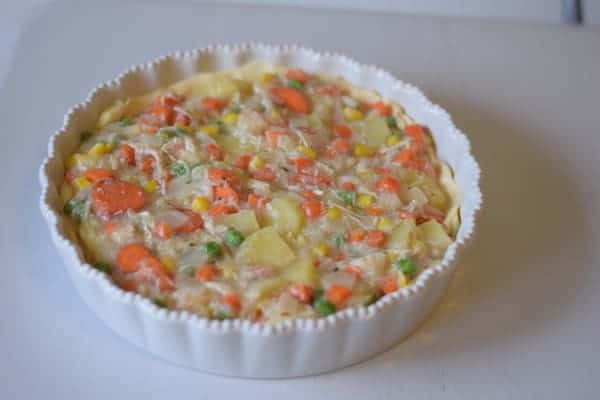 Once you have your dough formed, divide it in half. Take one half, generously flour your countertop, and rolling pin. Roll it out slightly larger than the diameter of your pie pan.
I used a quiche dish for this recipe. Here's one similar to what I used. A deep dish pie pan also works well for this.
Add your chicken pot pie filling. Roll out second half of dough and add to top of the pot pie. Crimp the edges and cut an X in the top of the crust.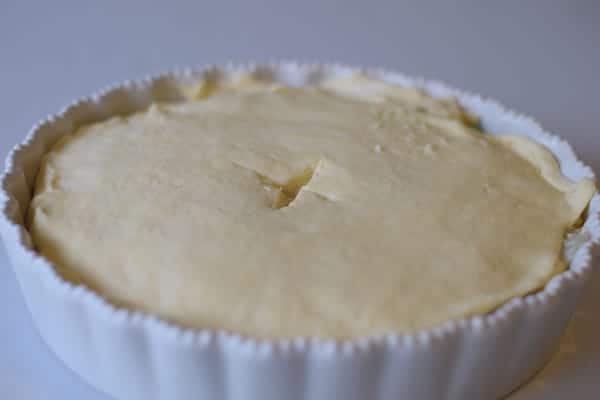 Add foil or a pie shield around the edges of crust for at least the first half of baking to prevent burning the crust. I usually keep it on until the last 10-15 minutes of baking.
Bake in preheated 425 degree oven for approximately 30-40 minutes or until crust is a nice golden brown and baked through.
Allow to cool slightly before cutting. Serve & enjoy! (scroll for an easy recipe print out!)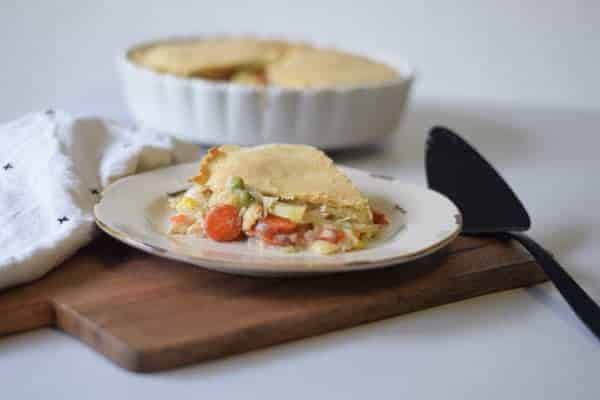 More Main Dishes: