The Ultimate Herbs on the Homestead How-To Guide
Why you should add herbs on the homestead!

Do you find yourself wanting to learn more about the wonderful benefits of common herbs?
Do you want to learn how you can easily incorporate herbs into your homestead?
Introducing the "Herbs on the Homestead" eBook
In this herbal guidebook, I am sharing the benefits of the most common herbs and how you can easily incorporate them in your homestead.
You'll learn what herbs to give to livestock, how to dry herbs, how to create herbal infusion oils, tinctures and more awesome tips.
Plus, Many Amazing Herbal Recipes included:
Herbal Salve
Herbal Chicken Treat Block
Favorite Herbal Tea Blends
And many more
What you'll get:
The uses and benefits of many commonly available herbs

How to create herbal remedies for your home
40 pages of amazing herbal information
Bonus recipe card!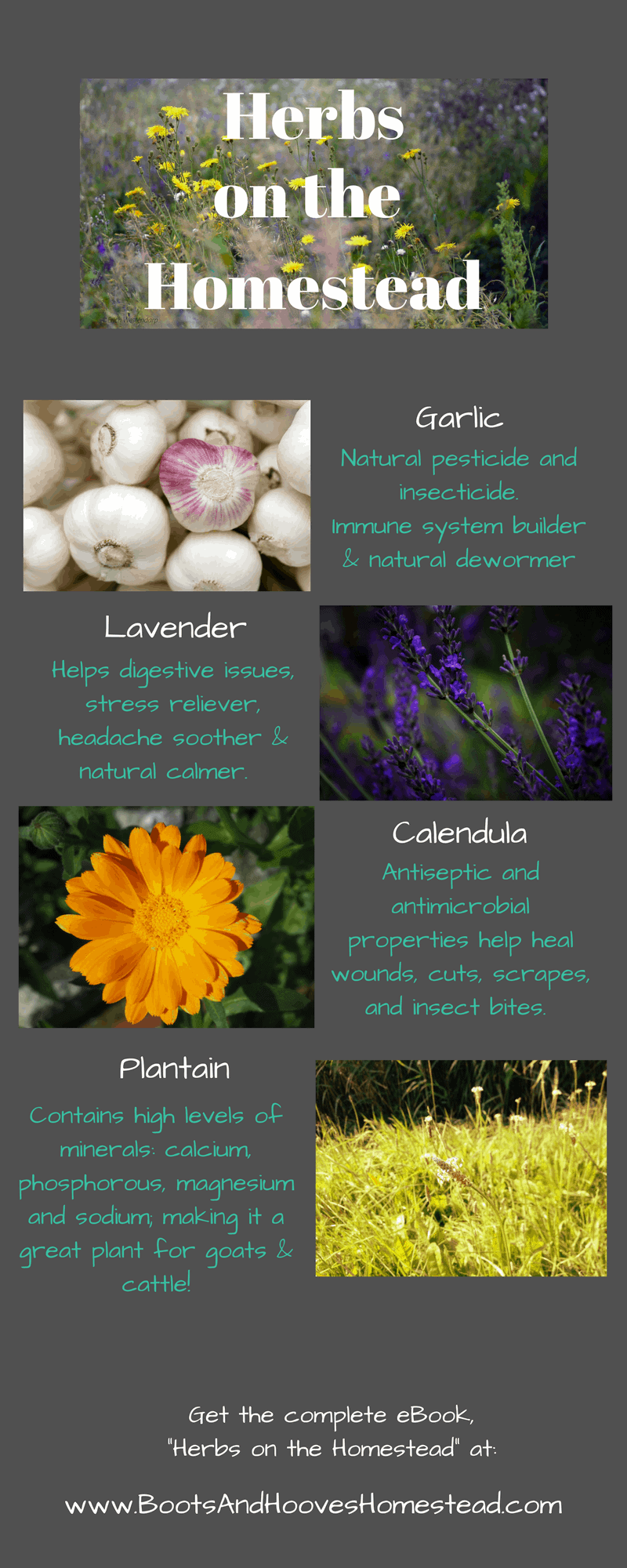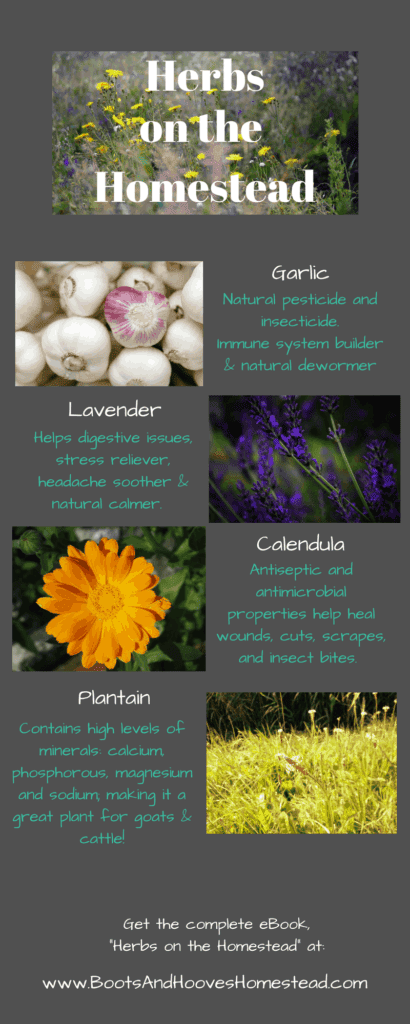 Why Add Herbs to the Homestead?
First off, I am all about natural remedies and searching for preventatives rather than being reactionary especially when it comes to our health or that of our animals.
I do believe that certain situations do call for a veterinarian's guidance and I am not opposed to treating animals with certain medicines when absolutely needed.
What People are Saying:
Very informative! Great Recipes!
"I really enjoyed this herb book! It has a lot of information on how to use herbs for ourselves and our animals. It gives explanations on how and why to use herbs and which animals they are helpful for. I'm looking forward to making the barn spray since I could really use something to help keep the insects away. There were a lot of uses for people too and I made the salve recipe and I really love it! It works so well for scrapes and small cuts or bug bites.
I thought the book was well written and quite thorough." -Lisa
Must have book on herbs!
"I loved this book on herbs, I learned so much. There was great information on dehydrating herbs four ways which will be super helpful for me in the future and the salve recipe, I will be making and using asap! This book would be helpful to anyone from a beginner to a seasoned herb grower and user because it has a wide variety of information on how to store and use herbs around any home or farm. There is tons of great information on using herbs for family, home, and livestock as well.
This book is a definite must have for your library." -Kent
LOVE it! Lot's of great information about using herbs around your home.
"What I just loved about "Herbs on the Homestead" is that there is a great deal of information about how to use herbs all around your homestead, especially for animals. When you use herbs on people, there are things you must know; and the same goes for animals. I found lots of recipes, ideas for using herbs with chickens, dogs, and more! If you have any kind of pets or livestock animals, and you are looking for a more natural approach when they need help, this is a great start! You'll also find information about how to dry and prepare your herbs for use later too. I will be using many of the ideas in this book!" -Heidi
A Godsend for how to use herbs for your livestock!
"This book was a Godsend for me! We use a lot of herbs for our family, but I was always a little leery of exactly how much to use for our animals.
Chapter 3 not only had the types of herbs broken down by usage for the various livestock you find on a homestead, but also suggested "dosages". Perfect for us! And there was also a ton of information on how to use the herbs personally too. Great resource for an amazing price!" -Victoria
This is an awesome resource for using herbs on your homestead.
"This is an awesome resource for using herbs on our homestead! There's tons of information about choosing which herbs to grow and their uses for my family and animals on the farm. In this book, you will learn how to dry herbs, make tinctures, salves, and infused oils plus recipes for skin salves, sugar scrubs, herbal sprays, and more. It's an excellent resource for anyone interested in using herbs for the health of their family and pets." -Laura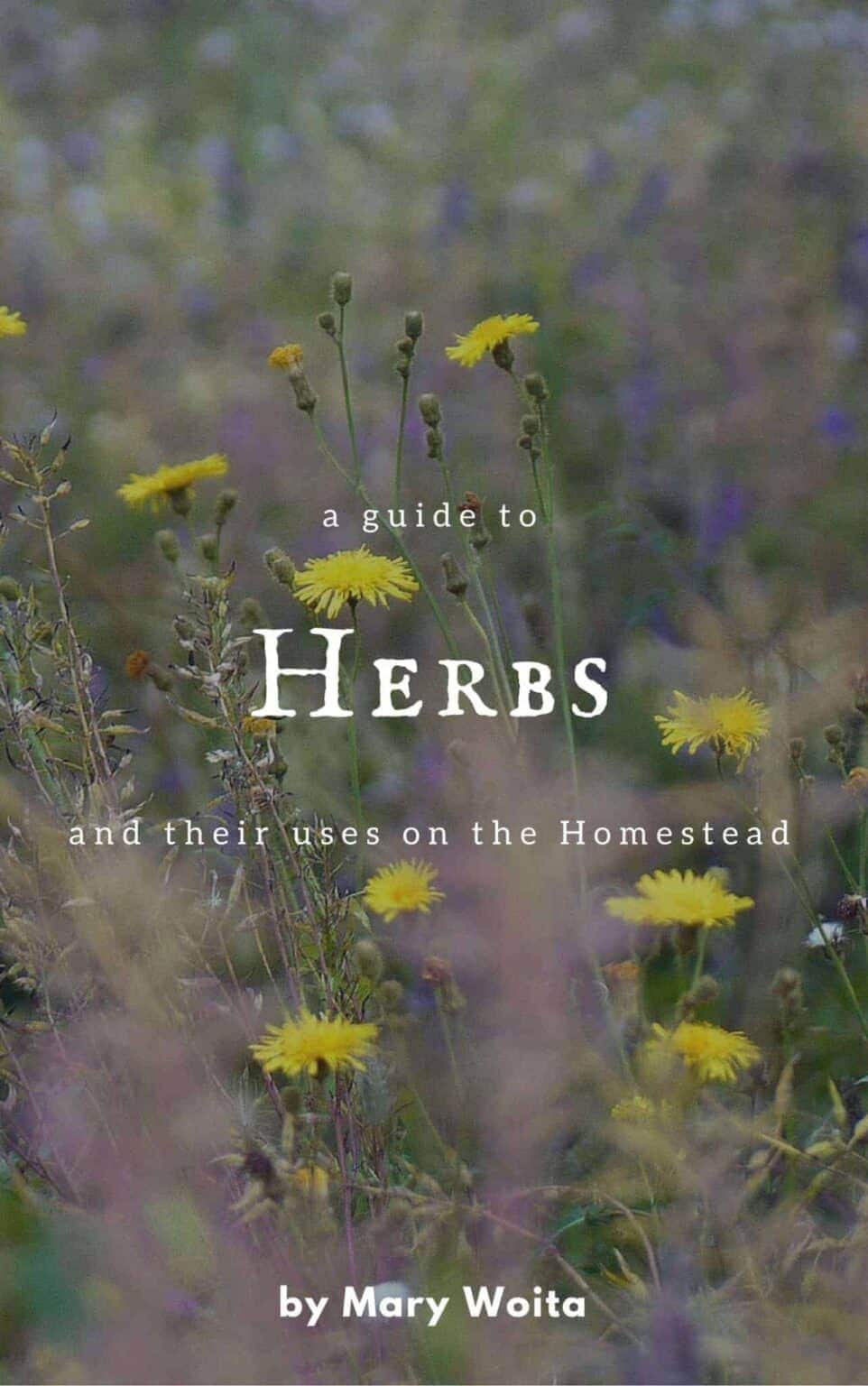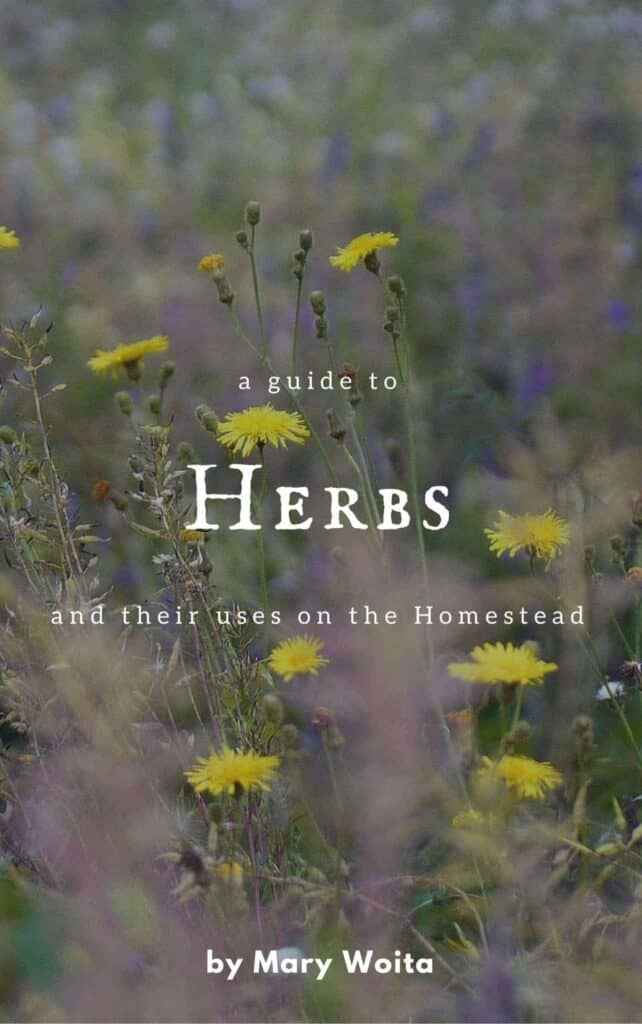 But why not try to prevent ourselves and our animals from getting sick in the first place?