This Greek Bean Soup is a simple take on the traditional Fasolada recipe. Full of savory flavors from onions, garlic, and good quality olive oil. A delicious one-pot soup that simmers slowly for warming weeknight meal.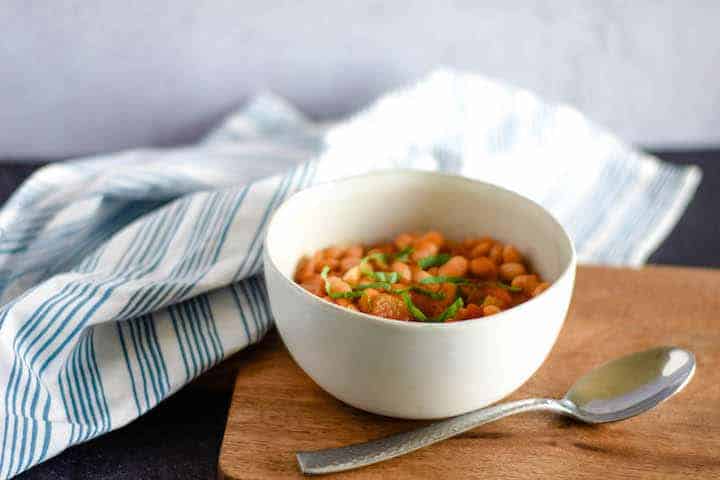 With a few simple ingredients, you can have a hearty and healthy dinner on the table in under 45 minutes.
More easy dinner ideas:
Greek Bean Soup (Fasolada)
This recipe is my take on the traditional Greek staple. I've made a few variations to give the recipe delicious flavor.
Traditionally a Fasolada is made with dry white beans. In my version, I simplified the recipe by using canned cannelloni beans.
I like my soups to be thick and hearty. However, if you prefer more liquid you can add a little more broth and even skip one can of beans.
And this soup can be vegan friendly by using vegetable broth.
Since olive oil is a main flavor component of this dish, I highly recommend using a good high quality version. My favorite is Wild Groves.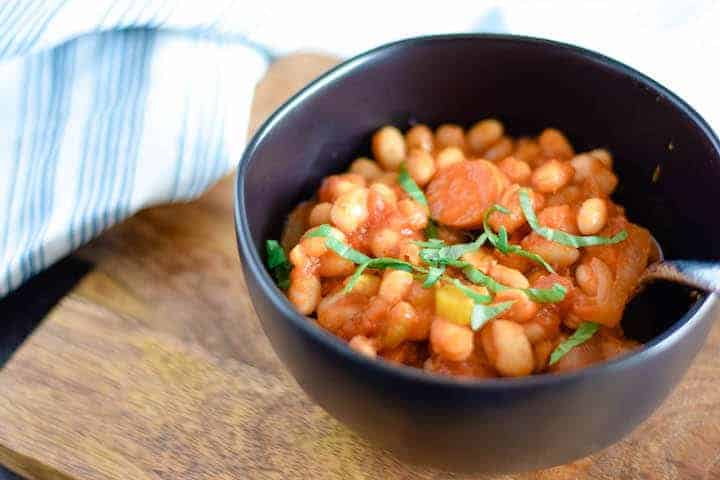 How to Store Leftover Fasolada
This soup stores in the refrigerator for up to 3-4 days. And it makes a great lunch for the next day!
It does thicken up quite a bit when storing in the fridge. To thin out the soup, stir in a bit of broth while heating up.
To heat up, take your portion and warm up over stove top slowly, until it is warmed through.
More Soups: