We are in a great season for egg production on our farm and I am always working on creativity to avoid anyone becoming bored with the same old recipe. The other day while preparing lunch, I started a cream sauce for pasta.
Since I was planning on using the eggs for my homemade pasta noodles, I decided to attempt to cook the eggs in the cream sauce instead.
The kids loved it! The eggs were very rich and creamy. Very scrumptious. Yum!
Disclosure: Boots & Hooves Homestead may earn a commission for purchases made after clicking links on this page. View our disclosure policy for details.
How to Make Eggs in Cream Sauce – Ingredients
This recipe is very easy and only takes a handful of fresh ingredients. And I feel like this egg recipe can be made for breakfast, lunch or dinner!
Here's what you'll need…
1 tablespoon butter (I really like using the Kerrygold garlic and herb butter for this, but any good butter will work!)
1 1/2 tablespoons flour (here's what I use)
1/2 cup fresh parmesan cheese
1 cup heavy cream
4-6 medium-large eggs (depending on size)
How to Make Eggs in Cream Sauce – Steps
In a large skillet, melt the butter. I use a cast iron skillet for 90% of my cooking! Next, stir in the flour until it becomes a thick paste.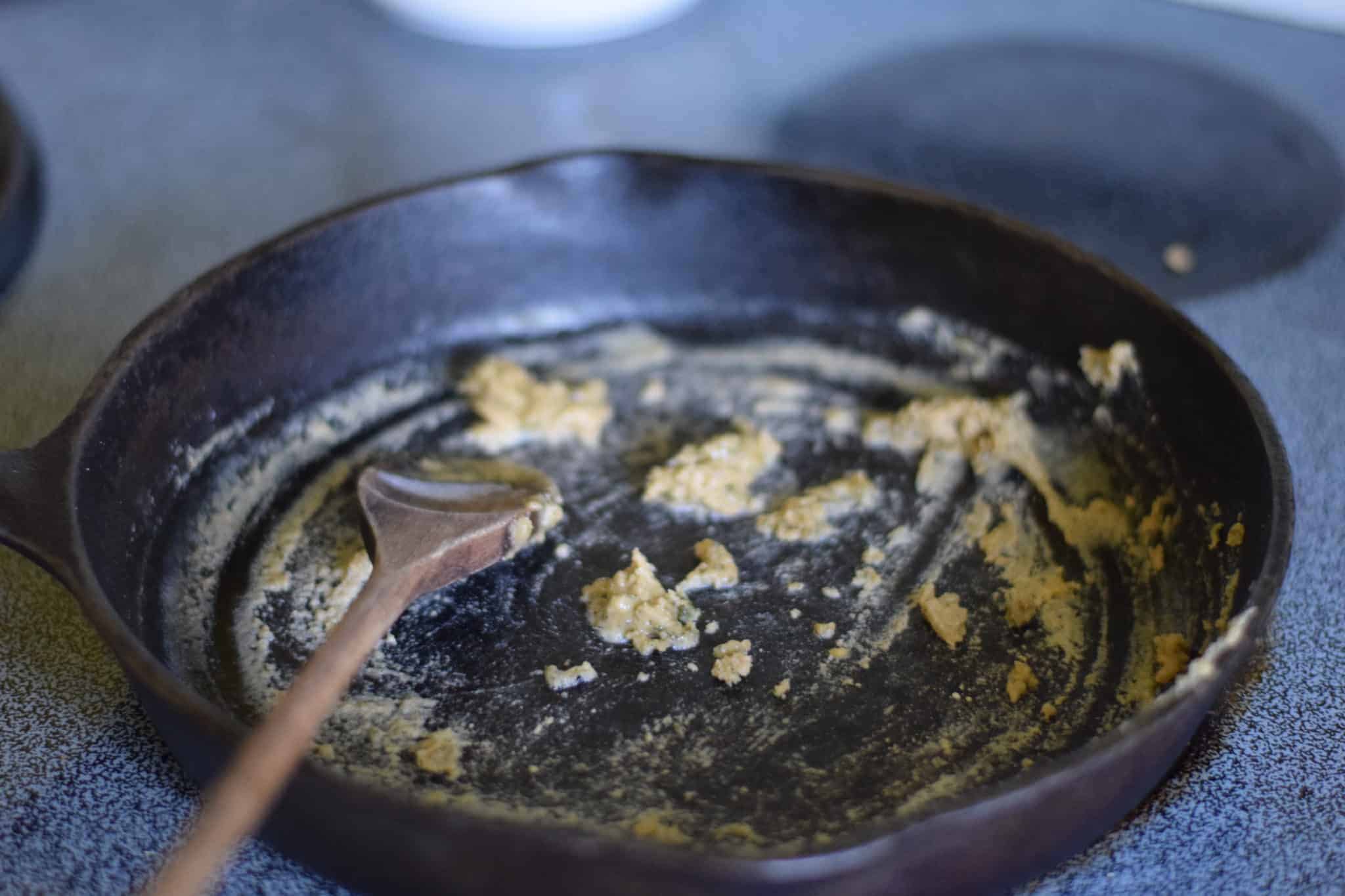 Slowly, whisk in the heavy cream and parmesan cheese.
Note: those little flakes are from the herb butter. So, good!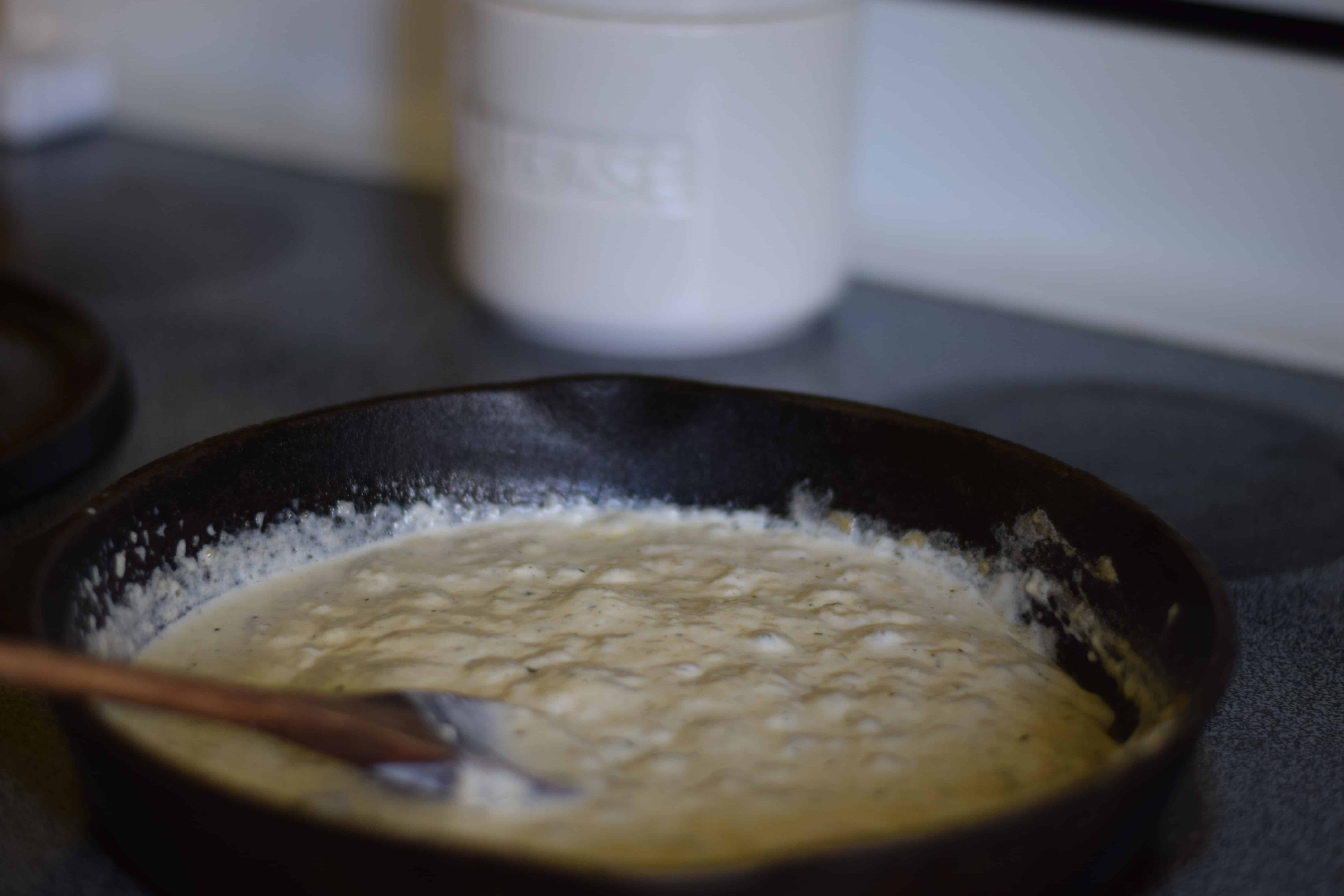 Simmer over low heat and add in the eggs. Place a lid on top and allow to cook on low for about 10 minutes or until done. 10 minutes usually seems about an adequate amount of time for me.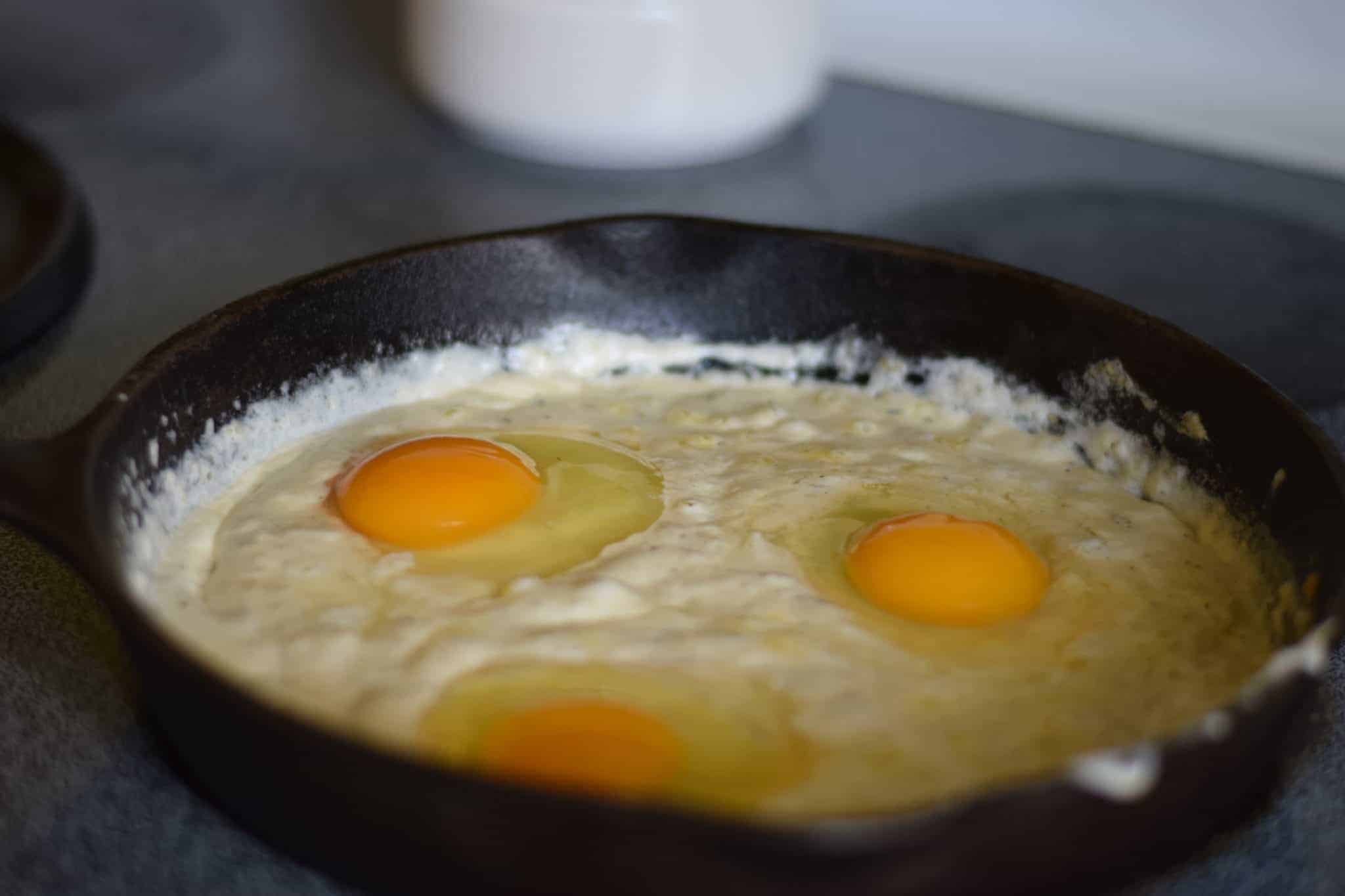 Remove the lid and allow to cool slightly before serving.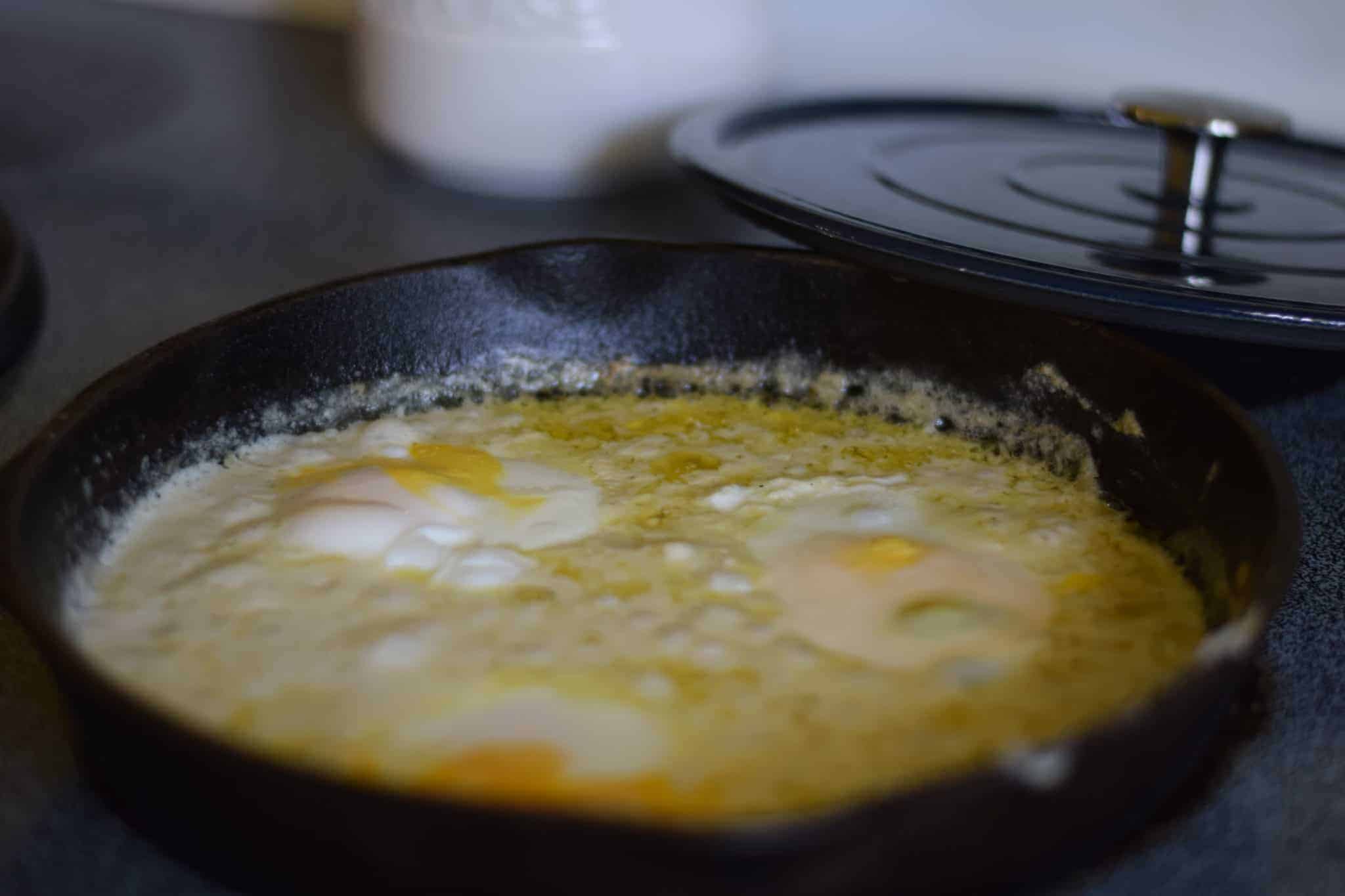 This dish is very rich. I like to pair it with fresh ingredients like tomatoes and greens.
I think it would taste very delicious over some fresh home baked bread, too! Here's the only bread I bake these days: Honey Oat Bread.
It pretty much only lasts a day around our home.
More Farm Fresh Egg Recipes: What to do with extra eggs (40+ healthy egg recipes!)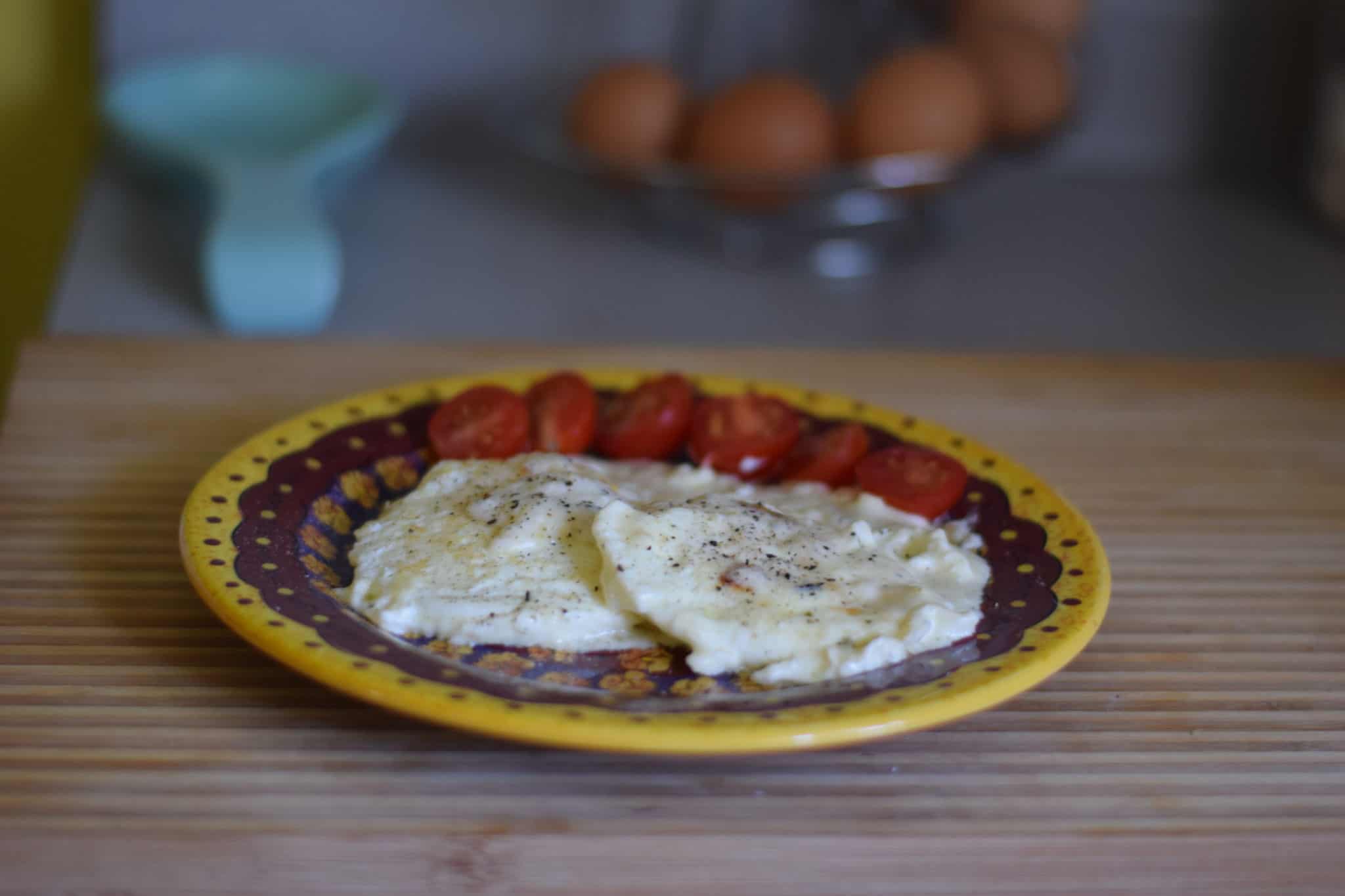 Salt & pepper to taste. Enjoy.
More Farm Fresh Recipes: