This list contains a few of our favorite and easy 30 minute dinners. It is perfect for those busy weeknights when you need to get a delicious meal on the table, fast!
These recipes contain comforting Italian classics, like creamy Pomodoro pasta. Or a super delicious and comforting gorgonzola pasta sauce with bacon!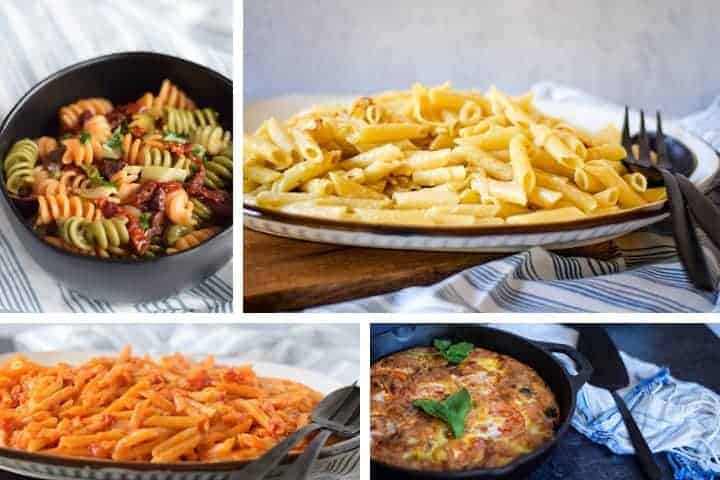 Easy 30 Minute Dinners
A couple of the recipes might take a few minutes over 30 minutes, like the meatball soup and the Greek bean soup.
But the majority of these recipes are ready to have on the table in about 20 minutes or so.
I love easy meals for busy nights. Because, mom life!
Related Recipe: Ninja Foodi Recipes
Easy 30 Minute Dinners
This list of quick and easy to make dinners can be ready in 30 minutes or less.
More Delicious Recipes:
Share this Post: