Who else is obsessed with Hobby Lobby for neat little farmhouse inspired finds? I made a quick stop there to pick up some florals for the new home and found some awesome decor on sale! I'm pretty much over this cold weather so I was inspired to find decor for a farmhouse spring mantel while in the store.
Disclosure: Boots & Hooves Homestead may earn a commission for purchases made after clicking links on this page. View our disclosure policy for details.
Hobby Lobby's current spring line is adorable. If you have one in your area, check them out. If not, do some online shopping. Seriously cute!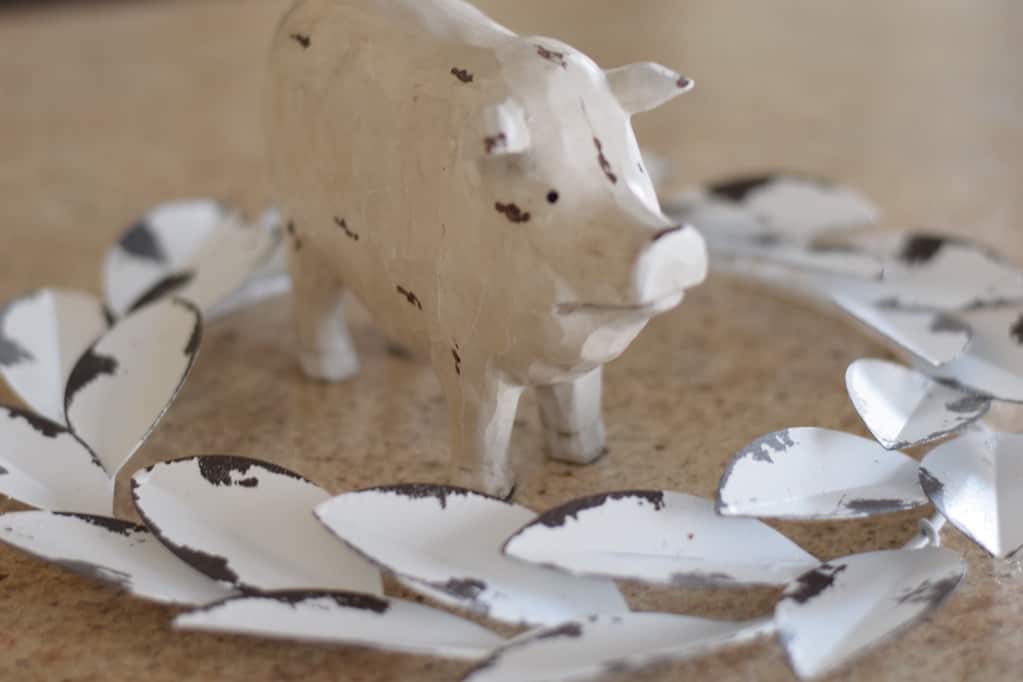 Decor for a Farmhouse Spring Mantel
Here's a view of the mantel in full. Every single piece that I used to decorate this mantel for spring, I found at Hobby Lobby. So not only are the pieces cute, they're also very affordable.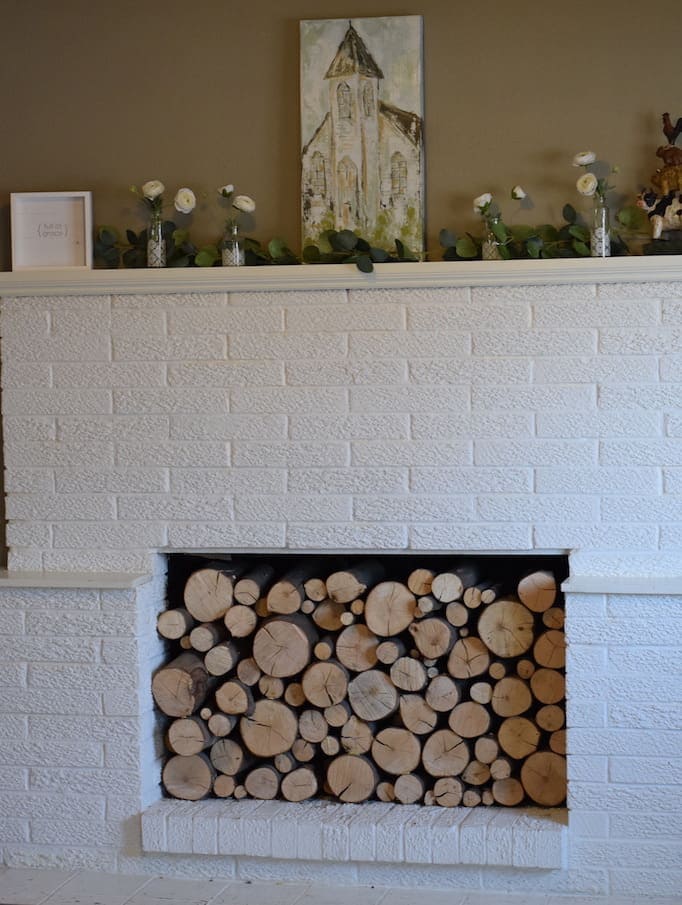 In the center of the mantel, I found this really cute country church canvas painting. It looks very similar to our little country church, so I knew I had to snag it.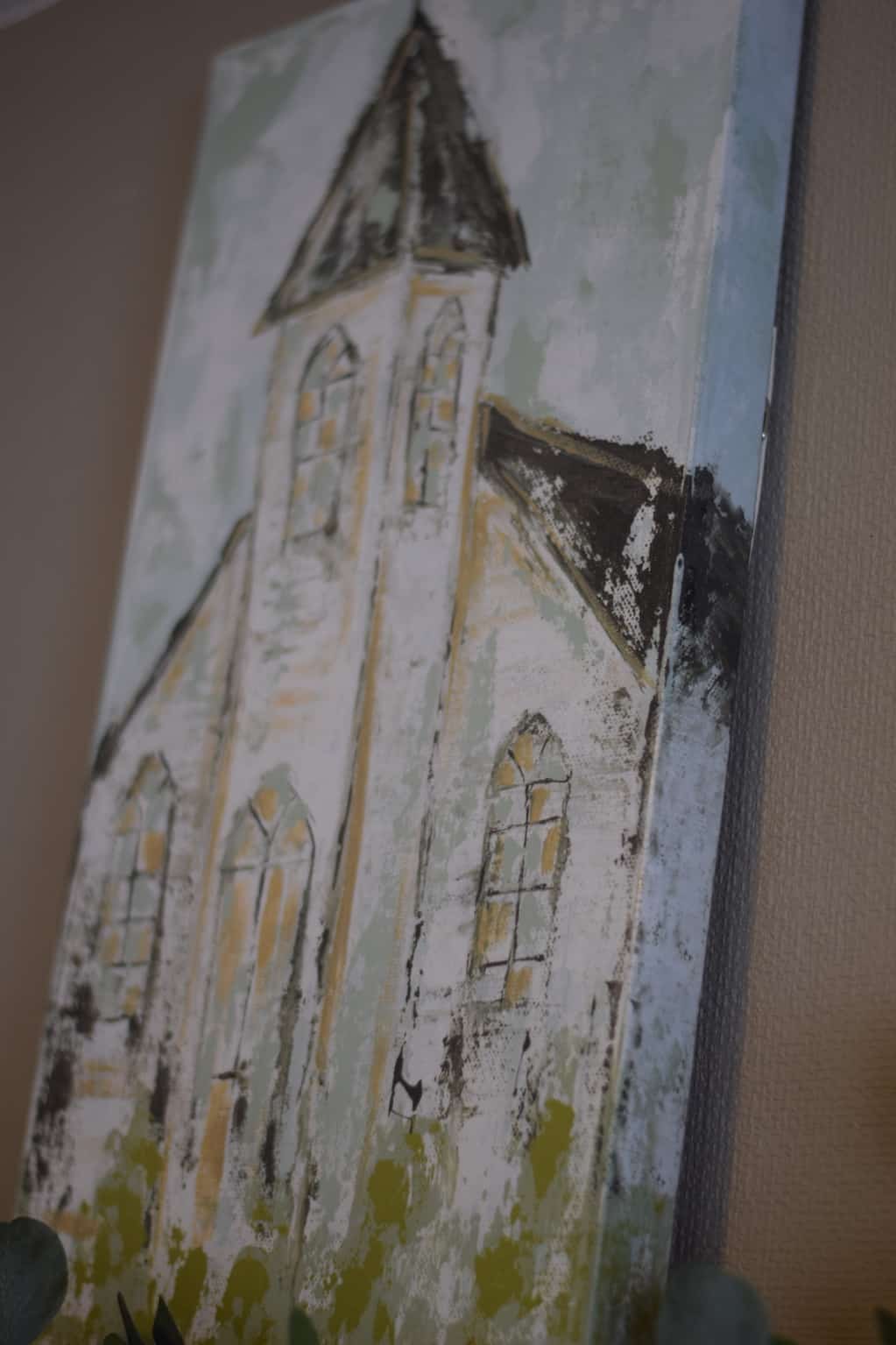 To either side of the mantel, I have framed pictures of the Sacred Hearts of Jesus and Mary, so I knew this "full of grace" wood decor was very fitting.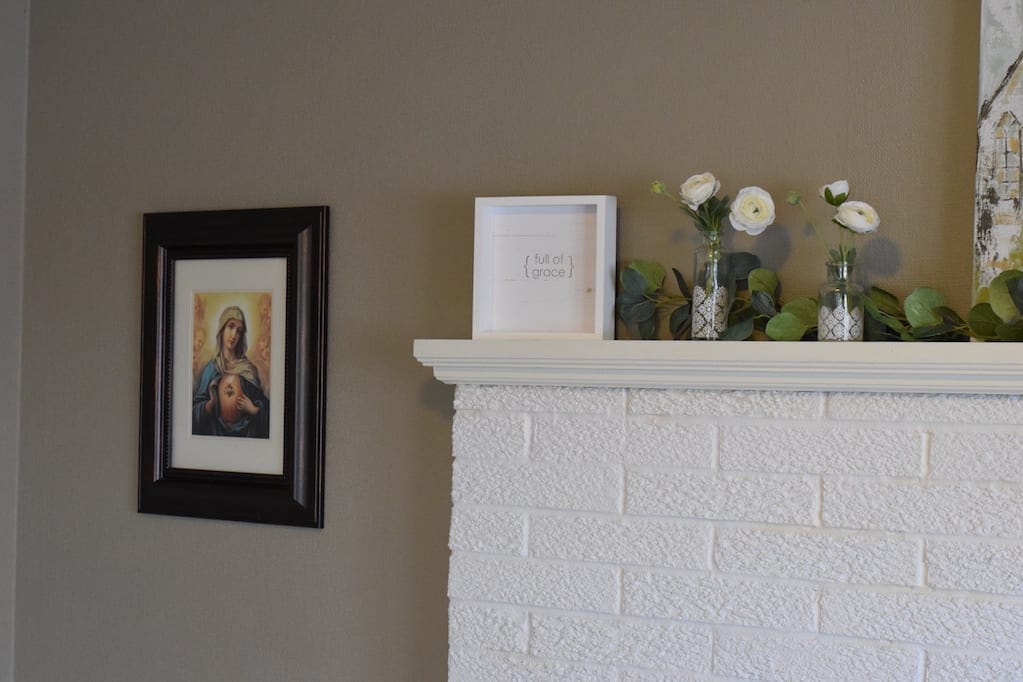 Here's a close up view.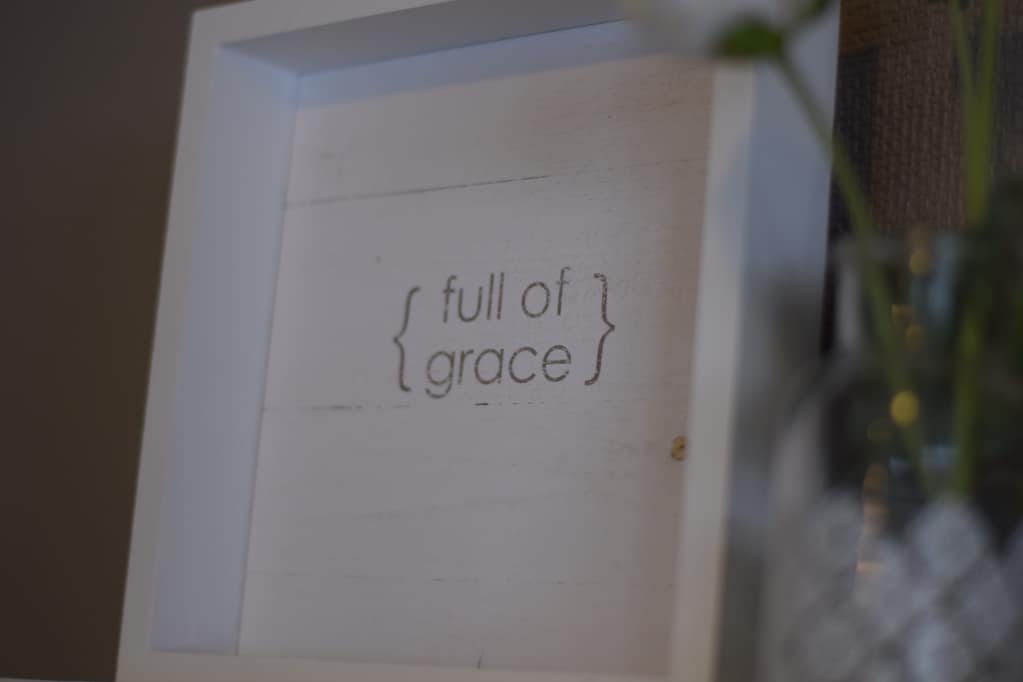 And the other side. Stacked farm animals are my favorite thing.
When I was browsing the floral section of the store, I found these little gems. They definitely remind me of spring.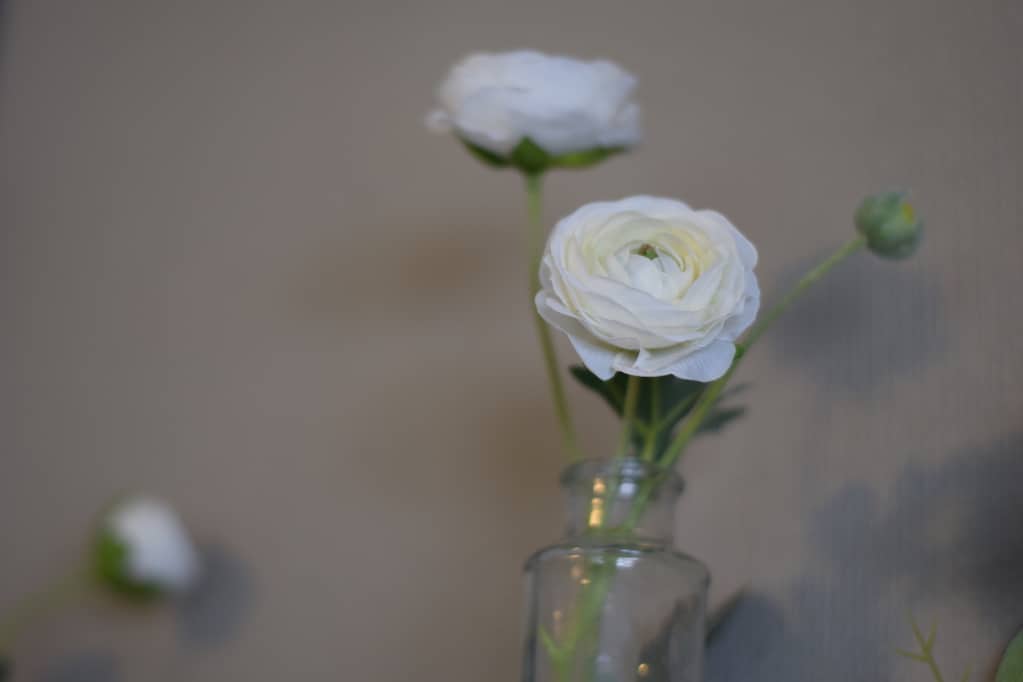 I bought two stems and cut them down to fit in these mini vases. And I'm loving the white detail of those vases. It gives it such cute rustic charm.
Also…the detail on these white flowers are stunning.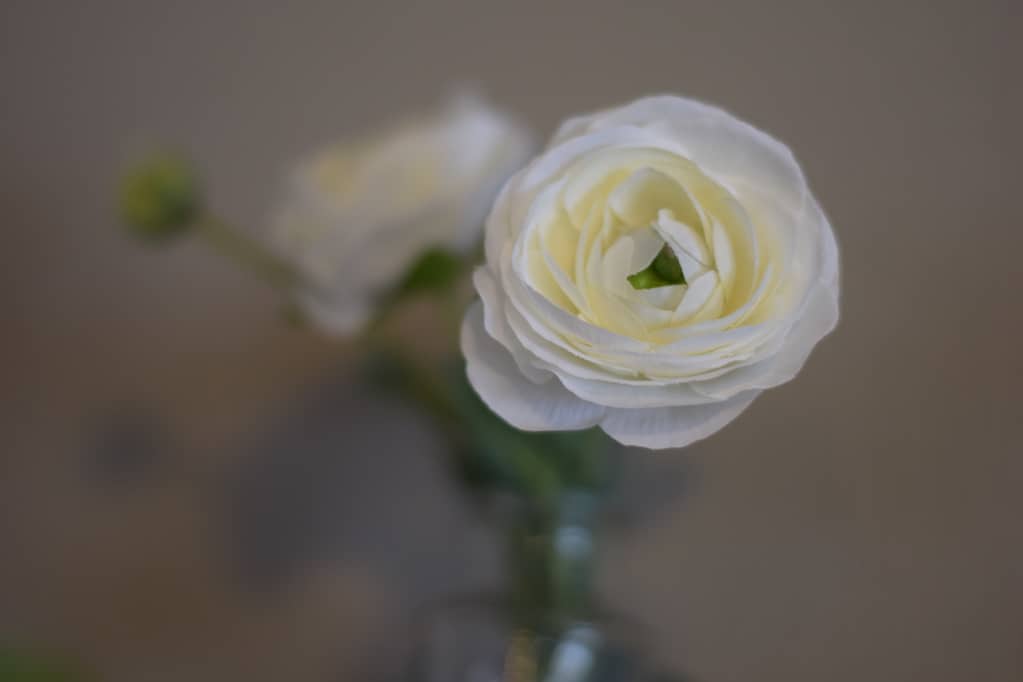 And the last little detail of the mantel decor is the eucalyptus leaf garland that I picked up from Hobby Lobby. I also used it in my previous mantel decor.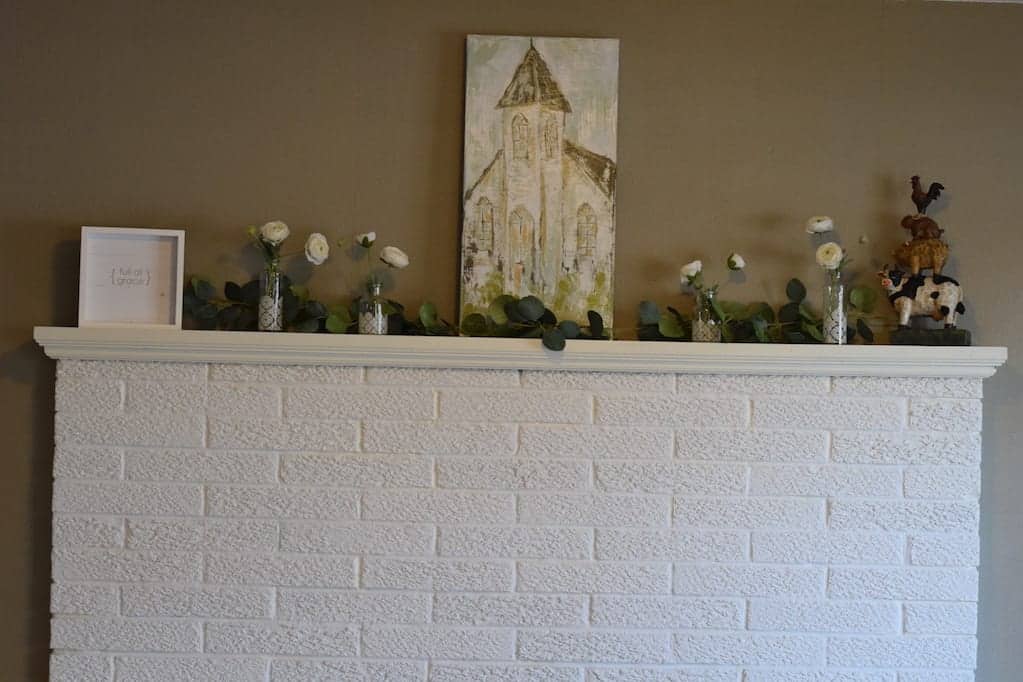 Check out some more of my favorite farmhouse decor and tools here.
More DIY Posts: