I recently started on a huge decluttering marathon and home purge. Around our homestead we are striving to simplify our lives and that means getting rid of the things that aren't value added or meaningful to our family.
The past year or so, there has been a huge trend in following along in the Konmari method of decluttering and organizing. It even has cult like following.
I'm not a huge trend follower, but I was curious to see what all of this "life-changing" fuss was about.
So, I bought the book. I began reading it, but then got side tracked by becoming pregnant with our third child and the incredible morning sickness that reared its ugly head.
Good times, my friend. Good times. In this post I'm going to share a Catholic alternative to the Konmari method of decluttering.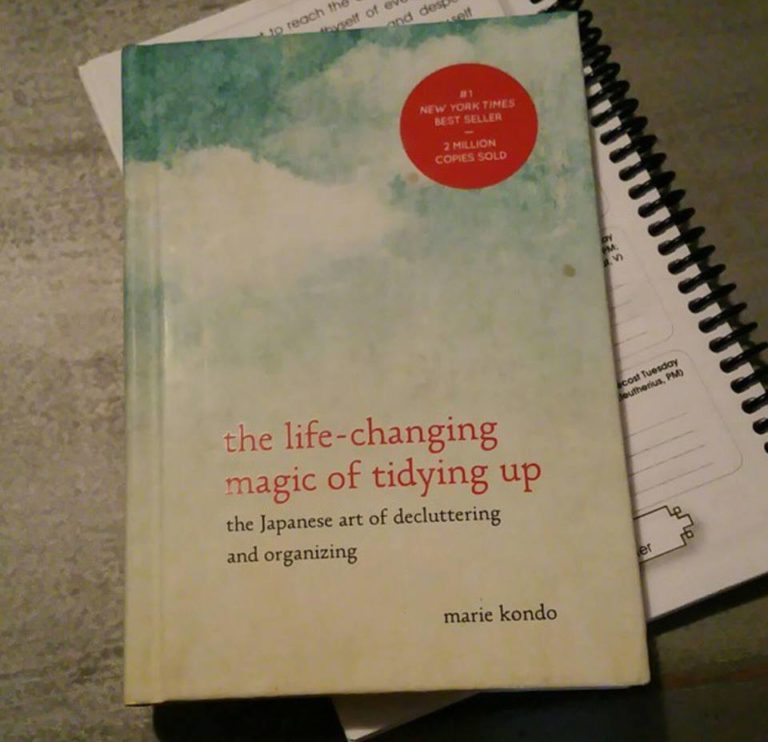 Things around here are back to normal, I'm a few months postpartum and am back to my old self. So, decluttering and organizing have ensued. I picked up my copy of "The Life-Changing Magic of Tidying Up" again.
While reading through it, I felt uneasy. In a nutshell, it has elements of Feng Shui and that just doesn't settle quite right with me.
Which for those who aren't familiar, Feng Shui is the Taoist belief that the land and inanimate objects are alive and filled with chi – a universal life force. It also follows the principle that depending on which way an object is facing or placed in a home is directly responsible for creating vibes or energy; both positive and negative.
These are very superstitious practices. Which goes against the first commandment of God.
Another problem that I have with the Konmari Method is that Marie Kondo suggests that one is to thank each item for it's service before discarding said item. "Thank you, old pair of socks for keeping my feet warm during winter." 
Um, no thank you. As a Christian, I instead thank God for providing me with the gift of clothing and for all of the things for which He provides us.
In her book, Kondo also suggests that we are to treat our clothing with respect and that they are "tired" for the job which they do for us. I am all for treating the things which we own with respect because they are a gift from God, but I don't agree that these items are "alive" as is described in the book.
Now, to be fair, Kondo does provide some good tips. If an item doesn't "spark joy", it is to be discarded. I totally agree with this. Why are we holding on to items in our home which we don't use or don't bring us joy to use them? Aside from a very few irreplaceable or sentimental items, I say get rid of them. Don't allow them to take up space and collect dust.
A cluttered home in my opinion, brings about chaos. It leads to a cluttered mind, and just doesn't feel clean. And "cleanliness is next to Godliness?" Right?
She also provides some great tips on how to fold clothing in a way that takes up the best use of your space. And the way she suggests hanging clothes by style and color are what I've done for years – it's very visually appealing, in my opinion and it makes items so much easier to find.
So, what do I follow instead?
I've created a very detailed decluttering check-list which I have used and will continue to use to simplify our home more and more over time.  This list is similar to the KonMari method, but it doesn't practice all of the superstitious methods as she suggests.
The only principle which I have kept from her suggestions is to focus on one item at a time.
So, for example, towels.
Gather up all of the towels that you own throughout the home – the bathrooms, kitchen, laundry area, etc. Bring them all to one area and get an inventory. Are there any which you don't need?
Are there any which someone else could benefit from more than you do? Do you use all of them or are they just sitting in a closet, taking up valuable storage space?
As a Catholic, I find the solution to decluttering is detachment from items and possessions which we own. It allows our hearts and minds to focus on God without the distraction of things or clutter that we still need to pick up before we can sit down to prayer.
It allows us to serve our families without having to worry about what needs to be cleaned. A clutter free home is also just so much easier to clean. Because we can clean without having to declutter first.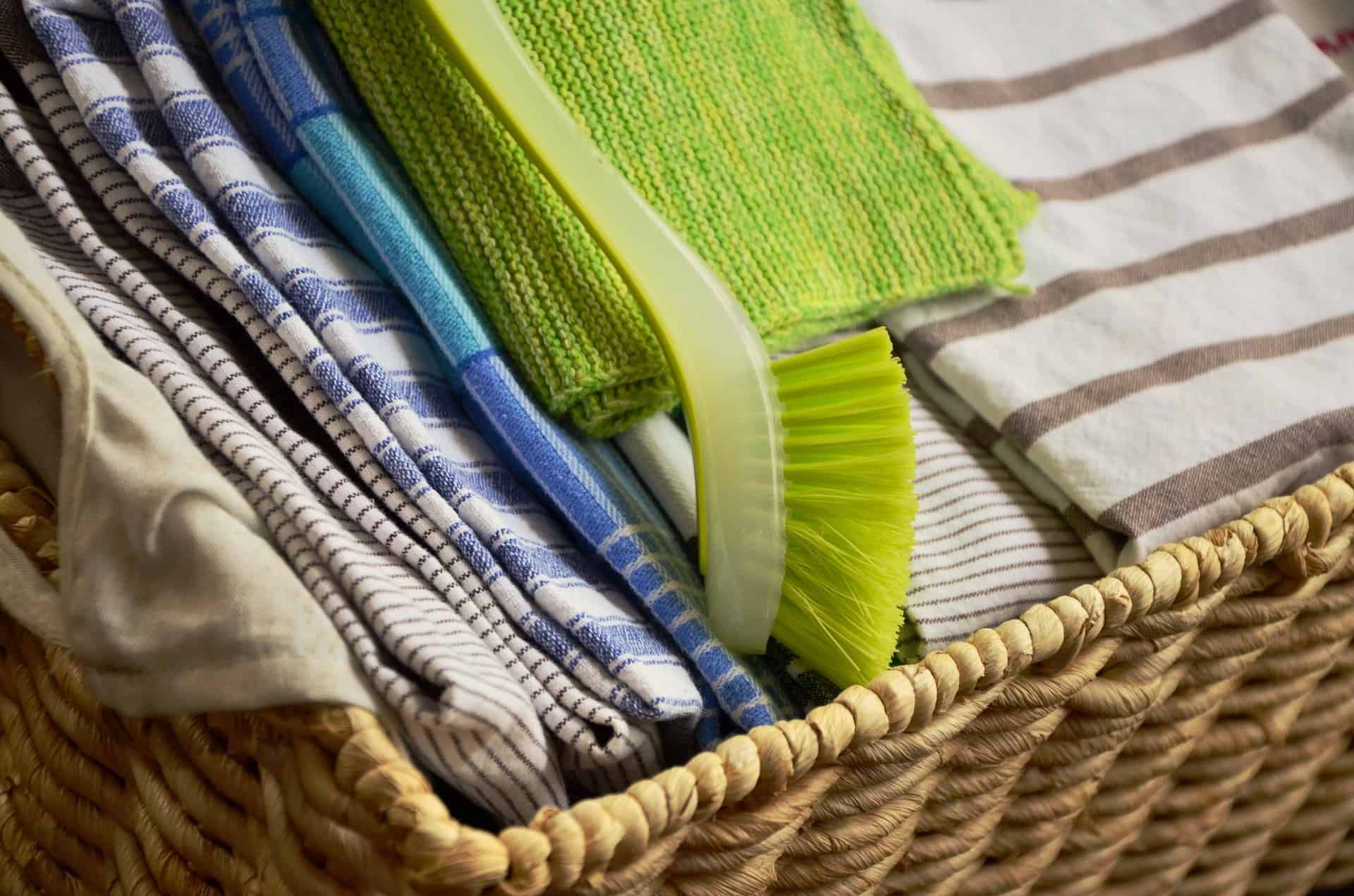 The second principle
Stop buying things that we don't need. If it's not a true need, it doesn't have a place in our home, so I don't buy it. If it is a need, I look for something which needs to leave our home to make room for that item.
Just like one of my previous posts suggested, we want to follow the examples of the pioneers and those who lived through the great depression – as best as we can within our modern life. They lived very simple lives and didn't have room for unnecessary things in their homes. Less is definitely more.
The third thing which I do, is to follow a capsule wardrobe – a basic daily "uniform" and only allow myself a total of 50 hangers in my closet (and guess what, I don't even have them all in use). It is combined of my winter and summer clothing, too.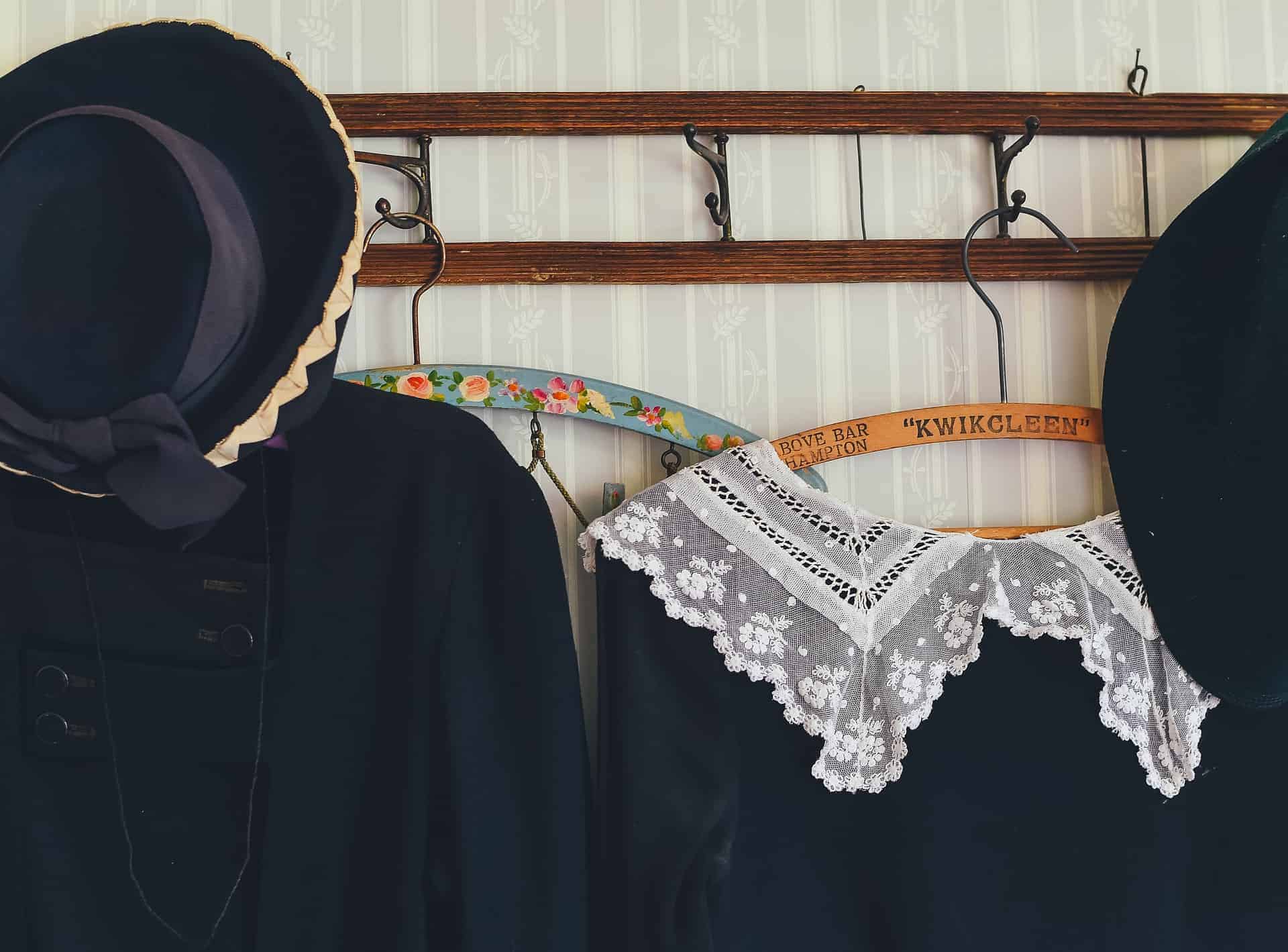 Now, don't get me wrong. Just because I follow a uniform, doesn't mean that I dress boring or unfashionable. I still want to dress attractively for my husband. I just limit what I own and keep it simple. Minimalism is the goal here.
I'll share more on how I make this capsule wardrobe work – especially since I used to think of myself as a former fashionista – in a future post. To me, frugal living is more important now a day. Is that called priorities? Or maybe its maturity? Hmm. Anyway, those things are just not important to me anymore.
So, now the fun part….
Getting started and the Super Detailed Declutter Checklist! Say that five times fast! This is a very detailed list of items, a checklist of items to go through as you're decluttering.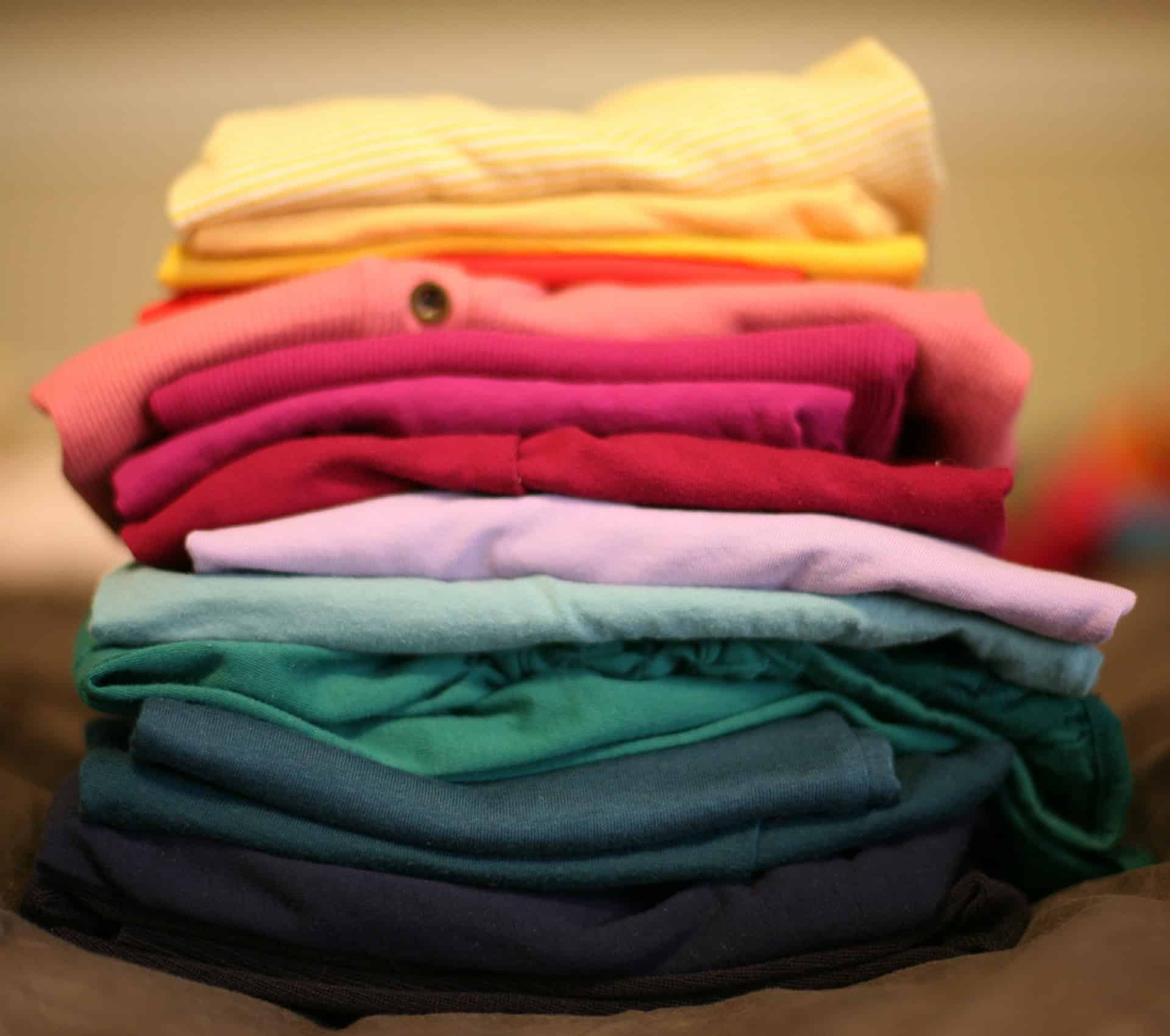 Sign up below for your FREE access to my Super Detailed Declutter Checklist .
Some tips for starting your decluttering session. It can last as long as you need it to. I have three children, a homestead with farm animals, and a home business. So, extra side projects can get overwhelming. I pace myself. I'll prioritize which area I can get knocked out in an allotted amount of time. But, I don't stray from my main goal either.
The trick is to

plan and prioritize

.

Don't let yourself get overwhelmed

, because you'll want to give up.
Write a list of goals.
Set up 6 boxes, bags or totes. Whatever works for you. Label them – keep, put away, donate, sell, trash, recycle

.

Use my free printable checklist.
While you're decluttering your home from things, don't forget about toxic relationships, bad habits and anything which doesn't bring peace to your life or is distracting you from turning to God and caring for your family.
 Keep it simple.  
Recommended Reading:
Creating a Domestic Church: A Catholic Mother's Guide
A Catholic Mother's Guide to Organizing the Chaos
How to Put Together a Vintage Inspired Capsule Wardrobe
A Catholic Mom's Guide to Putting Together a Liturgical Binder (plus free printables)