10 Amazing Keto Diet Foods Available on Amazon
I put together this list of keto diet foods available on Amazon to help my friends who are just starting their keto journey.
And more than just some of the foods, I'm sharing my top favorite keto items found on Amazon.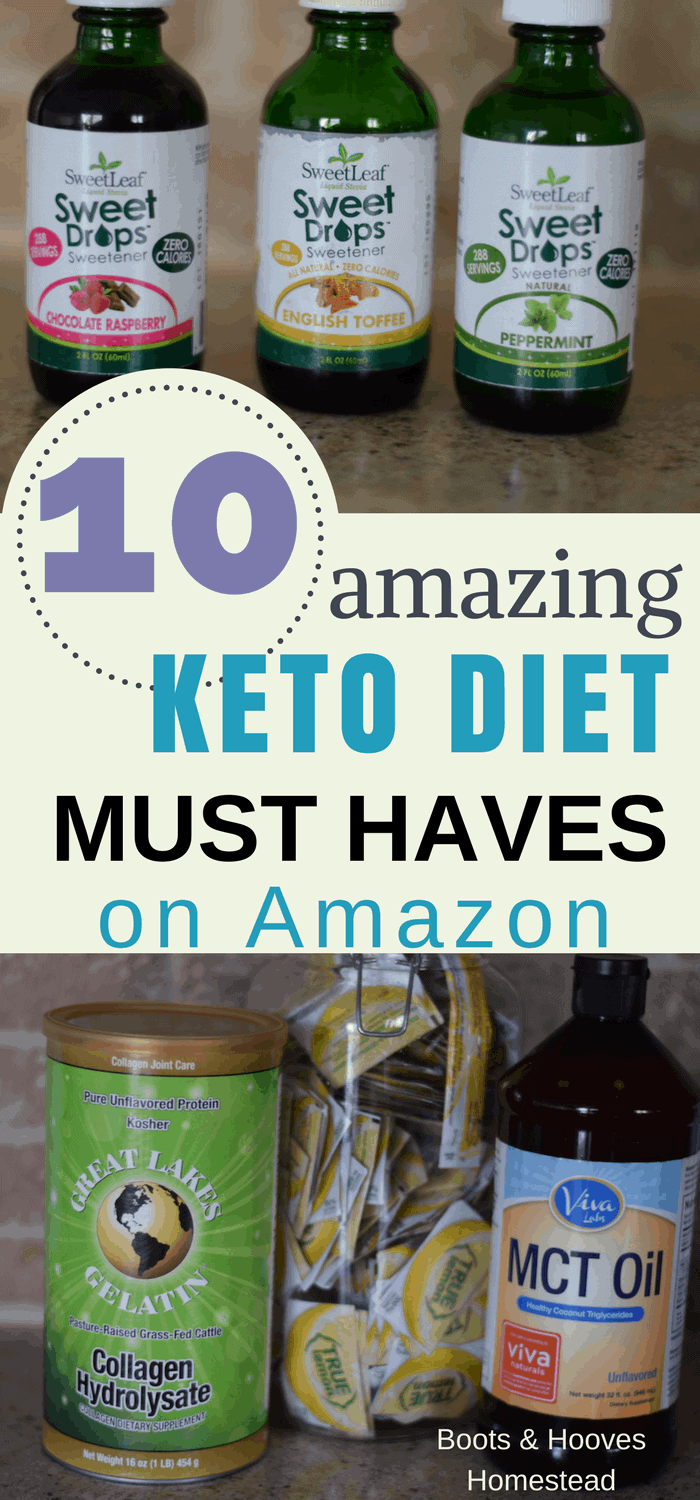 How I got in on this ketogenic lifestyle…
I started the keto diet after my second child was born in 2014, but then a few months later, I got pregnant again. I blame it on the weight loss. Ha. I quickly stopped the keto diet when the food aversions kicked in and morning sickness took over my life.
Carbs were pretty much the only thing that I could stomach during that rough stage. And I gained everything that I lost.
After my child was born and I was able to get back on the keto diet plan, I found that this really is the easiest diet I've ever been on. But honestly, it's more than just a diet. It's a way of life.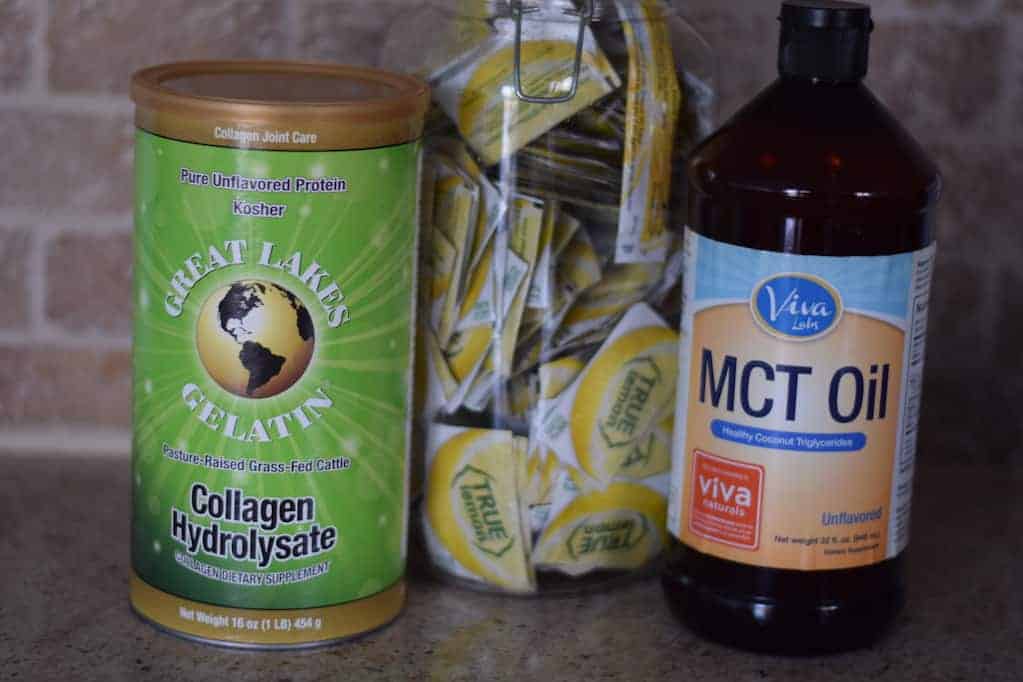 Keto Diet Foods Available on Amazon
This list isn't all inclusive of what's available on Amazon. These are my current go to items to order and they're great to have on hand for easy to take on the go and for travel keto friendly foods.
Plus, I believe this a great starting point for those who are beginning with keto.
#1 True Lemon & True Lime
These are amazing to add a little bit of flavor without added sugars. And each package is less than 1 carb. I like to use the lemon flavor for things like keto friendly tuna salad.
The lime version is also great for guacamole! These are also nice to add a little flavor addition to water to help make sure that you're getting your daily count!
Grab True Lemon here and True Lime here.
As you can tell, I like to purchase the bulk option.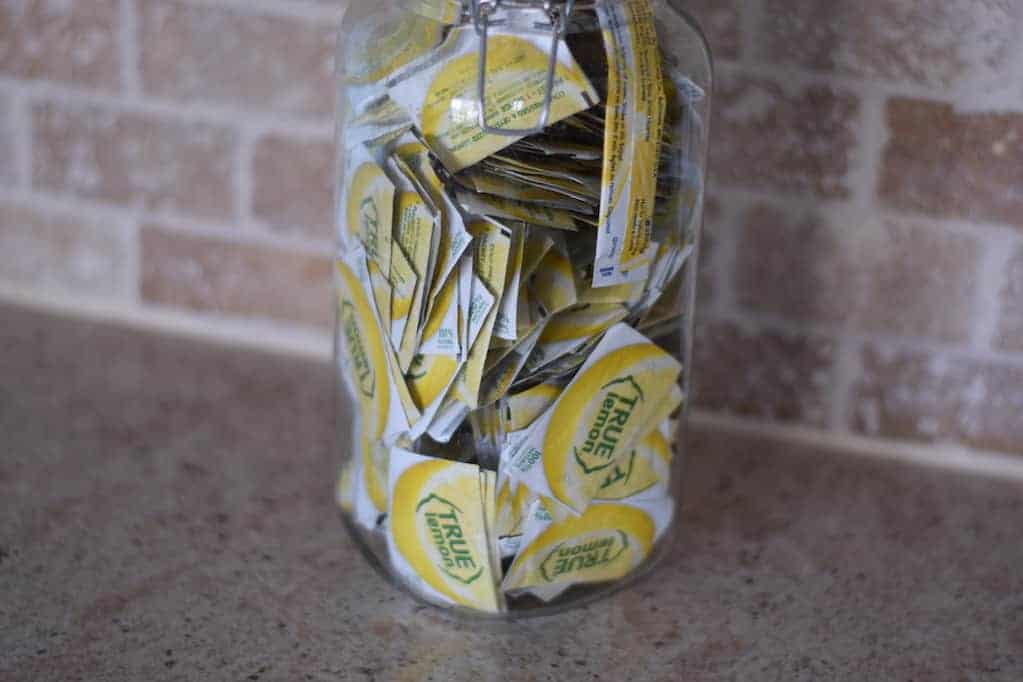 #2 Epic Jerky
These are awesome snacks to take on the go. There's a few different flavors to choose from. But just be sure to check the ingredients, carb, and sugar counts. Not all of them are keto diet friendly.
This Uncured Pork is amazing and doesn't have added sugar!
#3 Cauliflower Pizza Crusts
I love these cauliflower pizza crusts for a quick and easy keto meal. I was heavily addicted to carbs so these types of meals helped me overcome those cravings.
Hey! I'm Italian, it's in my blood!
They come in a variety of flavors and also have a bulk option. One of the best things that has helped me stick with a keto diet is to plan ahead and have plenty of options available.
Where to find the cauliflower pizza crust.
#4 Collagen
I love what adding collagen has done to improve my hair and skin. I make blended coffee every morning with collagen, butter, and MCT oil.
Collagen is also great for improving leaky gut.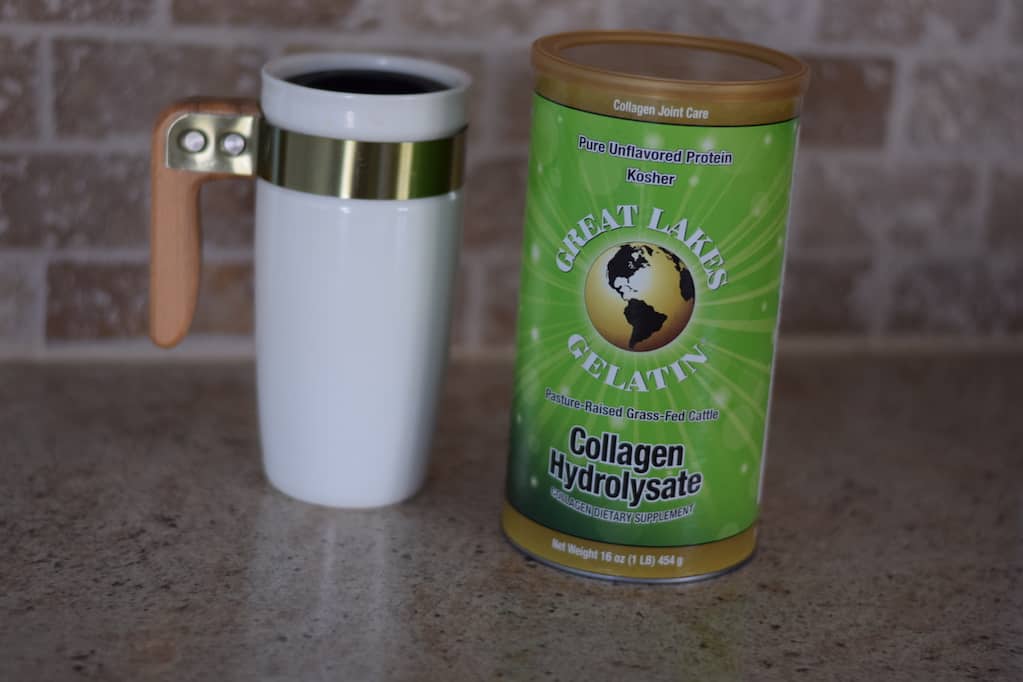 #5 Whisps Cheese Crisps & Moon Cheese
Amazing! Seriously.
If you need a crunchy snack option, these are it. I make cheese crisps at home regularly. But I love these as a nice little treat on occasion. Or whenever I travel.
You'll want to sample all of these flavors. Trust me.
Grab an assortment of Whisps Cheese Crisps here and Moon Cheese here.
#6 Bone Broth
A definite staple to have at home and on your keto diet food list. I make regular batches of bone broth at home using soup bones with marrow from our cows.
But, I also like to keep these on hand for when I'm out or to pack for travel. I don't want to blow my healthy eating on limited options when I'm not at home.
Here's one of my favorite bone broth options. And another really tasty option of bone broth here.
#7 Stevia Drops
These stevia drops have zero carbs. A perfect way to add a little sweetness without blowing your diet. I like to make mini cheesecakes or a mousse for an occasional treat without the guilt.
They also make an awesome addition to fat bombs!
There are quite a few flavor options. My top three flavors are the chocolate raspberry, English toffee, and peppermint.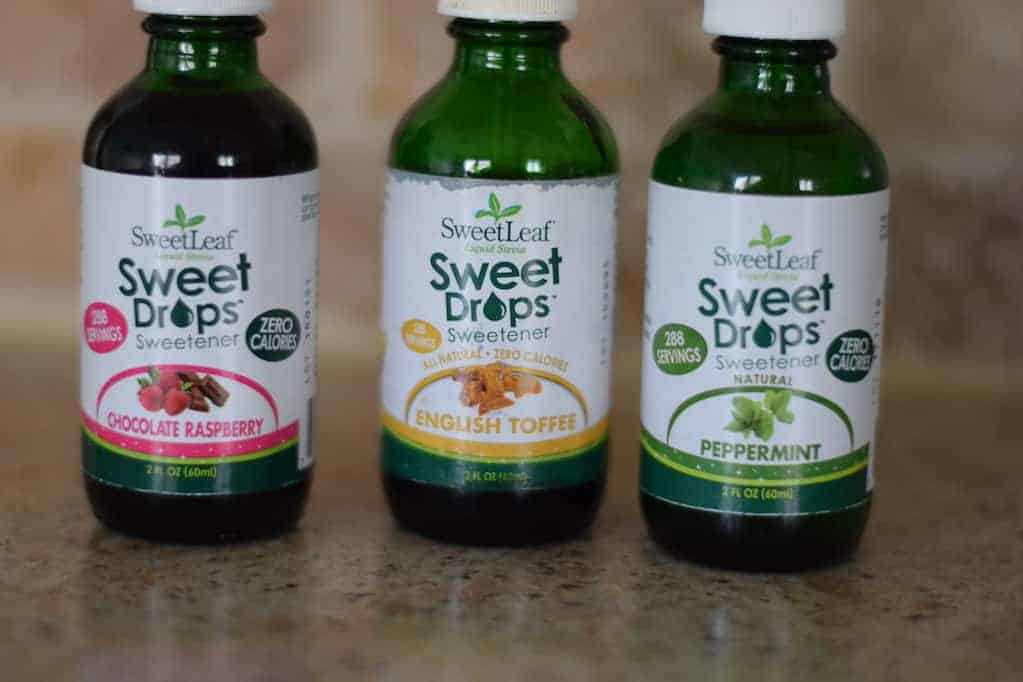 #8 MCT Oil
MCT oil or Medium Chain Triglycerides produce ketone bodies that help burn fat and provide extra energy. This is a must have on any keto diet!
Find more of the benefits of MCT oil here.
I add a splash of mine in my morning cup of blended coffee.
You can find the one I use here.
P.S. The packaging has changed slightly from my last purchase.
#9 Ketosis Test Strips
These test strips are incredibly helpful to find out if you're in ketosis and following the keto diet accurately. These are a definite must have item, especially for beginners to the keto diet.
Grab a pack of ketosis test strips here.
#10 Simply Keto Cookbook
An amazing addition to any keto diet food list. I have made a lot of my keto meals from scratch and from replacing ingredients in my family's favorite meals.
Simply Keto was the first keto cookbook that had me excited to make the purchase. And boy, am I incredibly glad that I bought it!
The recipes are amazing and not overly complicated to make. They also don't require unusual ingredients.
The only con I've discovered so far from using it, there are several recipes that require the use of a microwave. We don't have a microwave. Not a huge big deal, but I'd definitely like to try to find a solution for those recipes in our home. Because they sound delicious.
This cookbook also has a lot of great information for someone who is new to the keto lifestyle.
Plus, the pictures of the meals are gorgeous!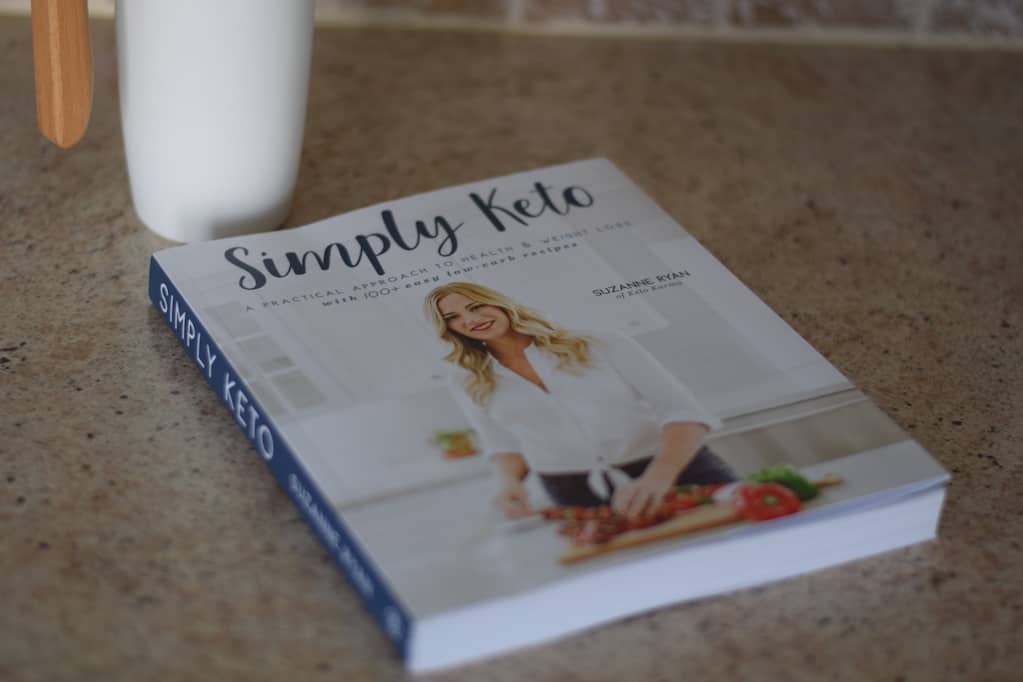 What are your must haves?
Posts You May Like:
Introduction to the Ketogenic or Keto Diet for Beginners
Bone Broth Recipe & the Benefits
10 Ways to Save Money on Healthy Food